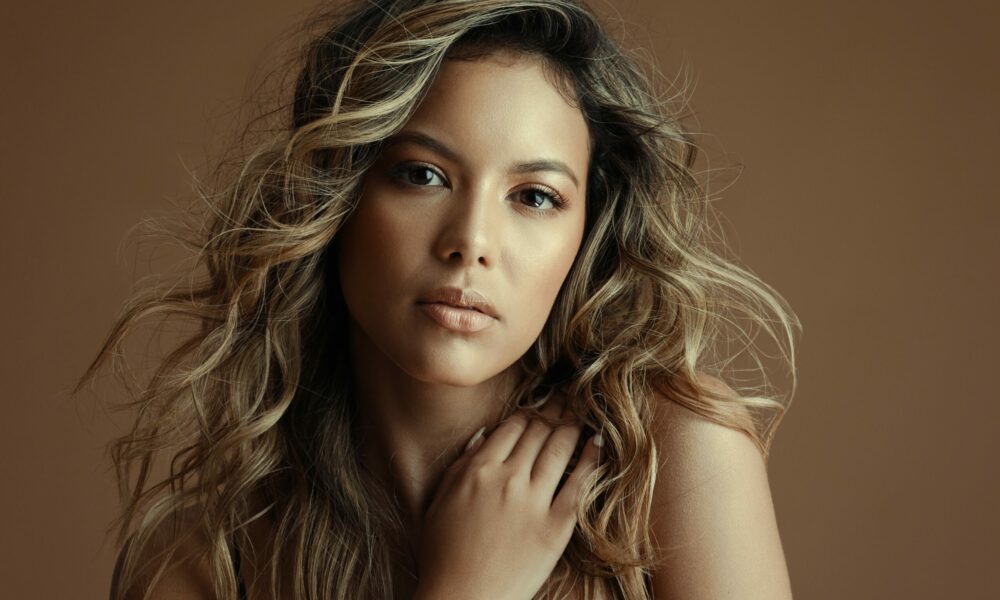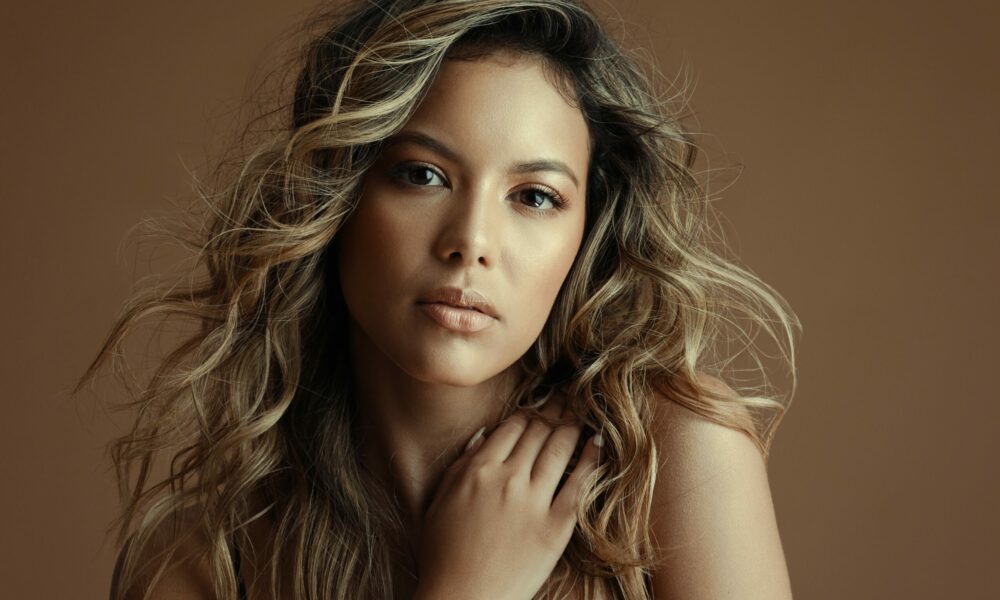 Today, we'd like to introduce you to Sara Ortiz. Sara was introduced to us by the brilliant and talented Heidy Garcia.
Sara, thank you so much for joining us today. We'd love for you to bring our readers up to speed – can you introduce yourself and share your story?
Skincare has helped me find my life's purpose. I come from the Dominican Republic, a country where women get weekly blow-outs and never miss their night cream. I remember I would play so much with my mom's makeup that my parents had to get me my own set at age 5. My dream was to be a plastic surgeon and a model, I also loved learning about science.
During my teenage years however, I started struggling with my self-image because I was way underweight compared to my other classmates. I was getting comments about my appearance from friends, strangers and even teachers. I felt ashamed of the way I looked and believed I wasn't worth to feel beautiful. Shortly after, I also started struggling with acne.
I left my childhood beauty dreams aside to study business, I thought there was no way on earth that I could be considered "good enough" with my low self-worth to thrive in that industry. After a few years of working in marketing agencies, the anxiety and sadness I felt was unbearable. I wasn't living an authentic life, I had to move back home in order to find purpose.
It took me two years to actually seek help. In 2019, I took a year off in order to improve my mental health and with that, I started leaving behind those beliefs that had been weighting on me for the most of my life. I started to accept my body the way it was, no matter what and decided I wasn't going to abandon myself anymore. This is how I ended up finding self-care as a healing tool.
Skincare was the main practice that transformed my journey. I was already tired of trying everything I saw online and going to the dermatologist without results.. I started actively learning about my skin and began playing with ingredients and checking all aspects of my life to figure out what wasn't working. I felt like a kid for the first time, I was finally allowing myself to drop expectations and just flow with something that I truly enjoyed. I finally found something I was good at.
A few months in, my skin cleared up and it wasn't just because of the products, it was the inner work I was doing that was already showing. As my therapy sessions went on, I started feeling more in tune with myself. And for the first time I felt I was deserving to be taken care of. And with that care and patience, my life started to transform.
I quit my job, moved to Miami and decided to start a new career in skincare. I went to aesthetics school and became a licensed esthetician. I fell so in love with the process that comes when you start showing appreciation for yourself that I realized I wanted to offer that to people: a safe space where they could accept where they were at their journey and just flow into the right skin journey for them. And I really wanted to do it every day.
Let's talk about your work and career – what else should we know?
After I became a licensed esthetician I realized I wanted to offer people a different experience. Some people see facial treatments only as a medical visit, but I see facials as self care experiences that can be enjoyable and relaxing. To me, getting a facial is giving yourself that extra time to show up for yourself and your needs. Because of this, I really wanted to offer people a high quality service that delivered results and engaged the client in a relaxing, refreshing experience. I want to help people feel confident in their own skin. For the first half of this year, I was trained and mentored by some estheticians that I admire, I was able to put together my own protocols and perfect my technique. What I've loved the most about this process is seeing my clients' faces when they look in the mirror after the facial or when they fall asleep when they have the mask on. It also feels rewarding to receive messages from happy clients days after their treatments. It is truly a beautiful career, filled with ups and downs, sacrifice but once you see the results, you want to keep doing it, you want to keep helping others. Currently, I am working on opening my Skin-care Studio in Midtown Miami: The Glowynist, where I will be mainly focusing on creating the perfect customized facial treatment to fit people's lifestyle and skin type. With a mix of science, nature and self-care, I want to provide others a renewing experience. My main mission is to inspire fearlessness and individuality by giving people the tools to take care of themselves in a more compassionate way.
Heidy Garcia and HG FACIALIST CO have been great to us and I know you've got a great relationship with them as well. Maybe you can tell our audience a bit about Heidy and HG FACIALIST CO and your experience with them.
Heidy is a big part of my story. I met her in 2017, when my face was the worst. Heidy was doing facials for my ex-boyfriend and when I saw his improvement I knew I had to see her. The day we met, she was the sweetest person ever. For the first time in my life, an esthetician really explained to me the steps of the facial and gave me after-care instructions. That made me feel very safe. I remember telling her "your job is amazing, you get to pop pimples all day" and she laughed. That's how I initially started considering that I too could enjoy being an esthetician. Her room was spotless, she was very attentive and I really had a good time. I was struggling with a lot during that time and from that one conversation we had, I found her to be a very inspiring woman.
I immediately followed her on social media and as months went by, I started appreciating the beauty of her work. Heidy really loves what she does and it shows, she pays attention to every single detail and makes sure to deliver high quality results, always with a smile on her face. I think that what makes her different is the love she puts behind what she does. From the moment you walk in her space to the moment you leave, she makes sure you have the best hour of your busy week. She is so caring she always follows up to make sure her patients are happy with the service.
When I decided to take the same road last year I only had a small idea of the work that goes behind being an esthetician. Now that I see the amount of sacrifice and hours it takes to master this career I admire her even more. Heidy has worked many years to be where she is and it hasn't been the easiest journey. I've seen her progress in the last four years and knowing that I have her support has been priceless now that I follow a similar path.
Last May I decided to do a workshop with her and I it was on the best investments I've made. We did five certifications together and I am very thankful for everything I learned from her. I am left-handed, and she was so caring that she adapted herself to my style to make sure I learned correctly. To see the quality of the products she uses, the work that goes behind each of her patients, the detail of the experience she provides, is proof enough of the success she currently has. Not only that, her team was incredibly attentive making sure I didn't run out of water and snacks. I now feel way more confident than I did before and I believe the workshop really contributes to that.
I can honestly say she is one of the best professionals that I know in this field. People wait months for her because they know their money and time don't go to waste. In order to be a great skincare professional, you have to be a great person first and that's why she will always be successful and keep inspiring others like me!
Instagram: www.instagram.com/theglowynist
Other: www.instagram.com/sarahportiz