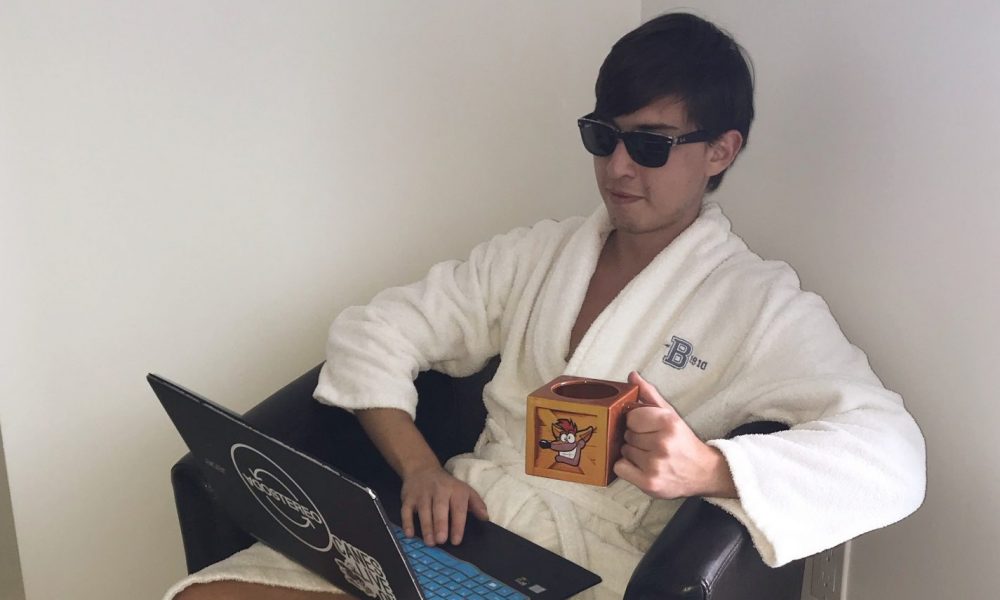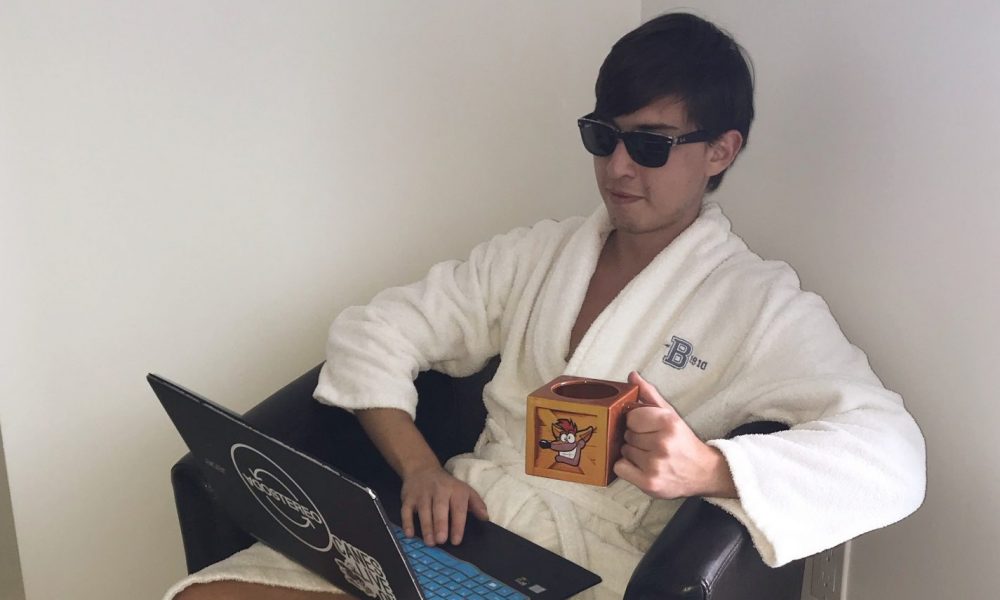 Today we'd like to introduce you to Saadin Dassum.
Saadin, let's start with your story. We'd love to hear how you got started and how the journey has been so far.
Picture this.
I'm less than ten years old. It's Christmas time and I'm at my uncle's. I'm having a great time with my cousins and my sisters, who are some of my best friends in the world. My belly's full from the snacks that are out, and then, an absolute banger of a Christmas song comes on, "El Burrito Sabanero." I start dancing like there's no tomorrow. My mother, a devout Catholic, pulls me to the side and scolds me. "You can't do that! Would you dance in church? Are you insane"?
Picture this.
I'm seventeen. I'm at a restaurant with the girl who is (spoiler alert) going to become my first girlfriend. We're on the same seat of a smooth red leather booth, and it's cold inside. Through the loudspeakers, a steel-string guitar pierces through the air with a melancholic riff. It's "Fast Car" by Tracy Chapman. The girl scoots close to me and touches my hand. Her hand is warm but not too warm. It's just right. I look at her. She looks incredible, she's funny, and she's got just the right amount of sass. She's sharp.
I'm twenty-one. It's a sunny afternoon and the sky is blue. I enter a piano class with my teacher, Derek. My heart is pounding out of my chest because after class, I have to break up a relationship with a toxic girl. Derek doesn't know this. He starts playing a jazz song called "James" by Pat Metheny, and he plays the piece in a way that weaves the harmony so delicately together, and so wonderfully, that I know even though the fight I'm about to have will not be pretty, I'm going to be fine. The feeling is beautiful.
What do these memories have in common? You might say I remember very specific details. You're not wrong at all. However, more than anything, what I wish for you to notice is that all these memories that repeatedly find their way in and out of my head are always accompanied by a soundtrack. These moments were shaped by the music.
Music is a vital part of being human. It's a form of expression that can shape and portray feelings like few other art forms can. Through the ups and downs of life, it can make you dance. It can calm, it can bring people together…
Picture this. Last time, I promise.
The sun is setting on the horizon. It's the end of my sophomore year in college. As those last few golden rays are sneaking in through my window, it's dead quiet. I sit and I think. I've just completed the second year of Computer Science. It's a comfortable career, a safe choice considering I'm pretty good at it and it makes bank.
When the sun rises again, I can continue walking the path that I'm on. My mother will be proud and feel certain she's done a good job setting up my future, and my elitist peers back home will bring me into their prestigious science-guy inner-circle. But that's not really what I want to spend my life doing, is it?
So now, knowing what you know about me, let me introduce myself. My name is Saadin Dassum (pronounced Suh-deen Dih-soom). I came from a city far up in the Andes Mountains, and I make music to inspire in this world the beautiful, sharp insanity it has always inspired inside me.
Great, so let's dig a little deeper into the story – has it been an easy path overall and if not, what were the challenges you've had to overcome?
Oh, man. It has definitely not been a smooth ride. One of my more notable difficulties as a writer is that I've had trouble defining a style. Maybe it's because one minute you can spot me listening to jazz, and the next, you can bust me shaking my head to a Britney Spears song. As of today, I pick trends for my music from my favorite genres: New Wave and Post Punk. I'm currently working on an album, and when I release it, you might be able to tell there's some influence from Talking Heads, Soda Stereo, and David Bowie.
That being said, the hardest part of this adventure that my life has become was actually gathering the bravery to say the phrase "I want to live from making music." It didn't make it any easier that through high school, my parents constantly told me that I was wasting my time by "screwing around on a computer" and "making some noise." I'm here with a message for any aspiring musician. Once you say that phrase, you're golden! No, it's not a downhill ride after that, it's quite the opposite. It's time-consuming because you have to practice and look for work constantly. It's stressful because there are a lot of moving parts to everything you do. You're going to get criticized. If it's not for the quality of your music, it will be for the message it's portraying, or even for your choice of profession (shout-out to the Lyft driver who told me to quit).
BUT… once you do say the phrase, you'll know you have the grit to get over the obstacles. Until you do, your head will be plagued by what-ifs. "What if my parents get mad?" "What if my friends think I'm a fool?" "What if I never amount to anything?"… And those what-if's, they're not real, I promise. My parents eventually warmed up to the idea of me being a musician and they now support me. My friends poke fun at me being an artist, but always in good faith. Anyone who is worth it in your life will aid you in the pursuit of your dreams. And finally, for that last doubt, I know if I keep working hard, I am going to amount to something, just like I would have in any other field. Having chosen the obstacles I face only makes the pay-off of being a musician more rewarding. I want to live from making music.
Can you give our readers some background on your music?
I want to use my music and share beautiful sharp insanity with the world, as it has done for me. I make New Wave, so my influences come mainly out of the late '70s and early '80s. Considering this, it could be said I specialize in writing modern nostalgic tunes. You can find them all on your favorite streaming services under my name, Saadin Dassum. I like to be very hands-on with every aspect of my projects. I score my music, meaning players aren't just reading chords, but the notes that I intend for them to play. I manage the album-art closely, to the point that I've helped draw the covers for a few of my songs.
I always have visual stories in mind for all the songs I write. Due to time and budget constraints, I don't always get around to making music videos, but when I do, I write them and direct them. I'm there every step of the way to make sure that the feelings I portrayed in the music are brought to life on-screen as faithfully as possible. I do my best to keep out shots that are there just for the sake of looking cool and include scenes that will help a story be formed. Most recently, I began animating a music video for one of the tracks in my next album. Make sure you follow me on social media to stay updated on my work!
Is there a characteristic or quality that you feel is essential to success?
Maintaining a sense of wonder is essential when you work in the arts. When you're a kid, everything can be an exciting journey. Your head runs wild, and the world is your playground. But is it like this as you grow older? Adults: when's the last time you put out your middle and index finger and made them walk on a surface together like they were a tiny human? When's the last time your priority wasn't setting apart time to do taxes, but instead to hang out with your friends and discover something new? When's the last time you saw a strange place somewhere outdoors and explored it?
It's easy to become a little bit cynical of the world when you grow up, and that's okay. That's your defense against misinformation and other dangers. Even so, it's important not to view our planet exclusively through this cynicism. Listen to science, but know that there is a lot it has not answered yet. There is magic everywhere in the world. It can be the waving grass on a gorgeous green windy hill. It can be the feeling you get when you're with your friends or really anything that makes you happy.
To me, it's been vital keeping in touch with my imagination this way. It really does fuel my music. There is always a touch of wonder and hope in each of my songs, even if they are sad or about serious subjects. Viewing the world through a scope of wonder makes everything much more exciting. Doing so turns my cannot's into why not's, and once again makes the world into my playground.
Contact Info:
Image Credit:
Alec Druth
Suggest a story: VoyageMIA is built on recommendations from the community; it's how we uncover hidden gems, so if you or someone you know deserves recognition please let us know here.