Today we'd like to introduce you to Roxana Colorado.
Roxana, please share your story with us. How did you get to where you are today?
Unintentionally. It all started with pursuing my passion as a hobby.
I had zero aspirations to own a business. I was very content with my corporate job, team, and salary. Inspired by my mother, who taught us to pursue the impossible, I had worked hard to build out the life I created and loved every minute of it.
That was until I started studying and living abroad. It opened my eyes to endless possibilities. Traveling abroad made me realize there were no limitations to what I could accomplish. It made me feel like I could take over the world. I became addicted to traveling and would find any excuse to do so.
I choose to be very intentional with my travel. I didn't want to be a tourist. I sought to immerse myself in the culture of each country. This exposed me to so many things – beautiful and heartbreaking. Through the immersion process, I discovered extreme poverty. The kind you only read about. This always made me return home with a longing to do something. So, when I discovered volunteer vacations, I immediately jumped at the opportunity.
During my first volunteer vacation, I purposely scheduled two weeks off from my job and ventured out to work with orphaned children in Peru. The experience was absolutely spectacular. I served a fantastic cause that allowed me to experience the impact made with the children I worked with. As a bonus, I got a chance to visit Machu Picchu. I immediately registered for Africa after that experience. I wanted to visit as many countries as possible to help poverty-stricken children around the world.
That was until the day I discovered that extreme poverty existed in my own backyard. While working at a soup kitchen in Manhattan I learned a new term, "working poor".  This is when someone is living from paycheck to paycheck barely getting by in life. Shortly after, I found out there were thousands of homeless families. Many of which were homeless through no fault of their own. I could not believe how uneducated I was about this topic. It was terrifying to realize that many of us could be one catastrophe, one health crisis, one layoff away from losing our homes.
I had no idea then, but this discovery led to a dramatic change in my life, personally and professionally.
This created a mind shift for me. I started focusing my efforts on supporting my local communities. I couldn't justify helping children abroad when thousands of children were in dire need of support in New York City. At first, I had no idea where to start. However, I knew I had to start somewhere.
My friends and I started small. We created, Dare2B, Inc to deliver a memorable Thanksgiving celebration for the homeless and working poor families. We set one ultimate goal, provide children with one great experience they can cherish and cultivate during their trying times. Fast forward, we now serve hundreds of homeless children throughout New York City providing them with developmental programs and essential resources that inspire, equip and empower them to survive and thrive.
Pursuing my philanthropic efforts as a hobby began to open many unexpected doors for me both locally and internationally. This led me to leave the corporate sector. Everyone thought I was insane because I didn't leave for another job. I left to go volunteer abroad for a year.
As I continued to build out Dare2B, small business owners began requesting my support. They sought to leverage my corporate expertise and international background to give them a competitive advantage. At first, I had no idea what that would look like. Especially since I have always believed I would eventually return to another fantastic corporate job. Part of me still believes that because I love being part of a corporate team that can create a larger impact on clients and their community.
However, once I embraced the opportunity of working on my own I hesitated. I had so many questions. How much would I charge? How would I take it all on? How would I succeed in this? Fortunately, I quickly learned that all the mentors I had throughout my corporate career had fully equipped me with transferable skills to take this on.
Its been such an exhilarating experience leading clients through success. So much that it led me to establish a for-profit business, Kandula International. Where we help build socially conscious businesses.
Overall, has it been relatively smooth? If not, what were some of the struggles along the way?
HECK NO! It has not been a smooth journey. Although, many say I make it seem so effortless. That has not been the case. The top three struggles have been:
– helping my loved ones understand why I choose to live such a different lifestyle after working so hard to build the one I had. One that consists of such minimal material things. As a woman and a Latina, there are expectations of me. Fortunately, I still receive their love and support even if it's consisted of me having to guide them through the process of understanding what I do and why I do it.
– fighting loneliness and creating discipline with working alone. I found it so lonely in the beginning because in the corporate sector I was constantly surrounded by great people from the minute I walked into the office until I walked out. Learning when to stop working around the clock was a big thing too. Especially when I'm in the middle of a creative assignment. I had to develop some serious discipline around my time. I use to go straight through the night immersed in my work. I started setting an alarm clock to make sure I would get up, move around, and eat. It's the worst and most unhealthy thing we do to ourselves as entrepreneurs.
– talking about myself. This is an important part of growing your business and it's been my biggest challenge.
Please tell us about your business.
I specialize in strategic planning and operations to scale small businesses. Through Kandula International, I assess the existing resources, knowledge, and capabilities of a company to build out a customized plan that allows them to grow their business significantly. The plan consists of developing teams, establishing procedures, diversifying products/services, and much more. Since everyone is always looking to cut costs and save money, I partner with organizations such as the Small Business Development Center and Score to provide clients with FREE resources that can add continuous value to their business.
What sets me apart from others is my little black book, extensive international experience in various industries, and a combination of strong analytical and creative skills. Clients enjoy the global perspective and competitive advantage my team and I bring to their business even if they only intend to stay local.
At Kandula International, I'm most proud of the people I work with and the impact we make by building socially conscious businesses. Teaching clients that you don't have to give away your money, services or products to make an impact in your community. We guide them through simple steps that make their brand more attractive and meaningful to those that need them the most.
What I love most is the flexibility my business provides for me to pursue charitable efforts I'm most passionate about. As a philanthropist, I'm most proud of my work with our nonprofit Dare2B, Inc. Seeing the impact we get to make on children in the USA and abroad is beyond rewarding. As a child impacted by volunteering, I love being able to pay it forward.
If you had to go back in time and start over, would you have done anything differently?
I would have moved abroad a lot sooner. I had longed to volunteer abroad for so long. However, I stayed in the USA because I felt I had to conform to society's standards. Living and working abroad was life-changing. It built my confidence and strengthened my skills. Most importantly, it made me realize that we truly can make the impossible possible.
Contact Info: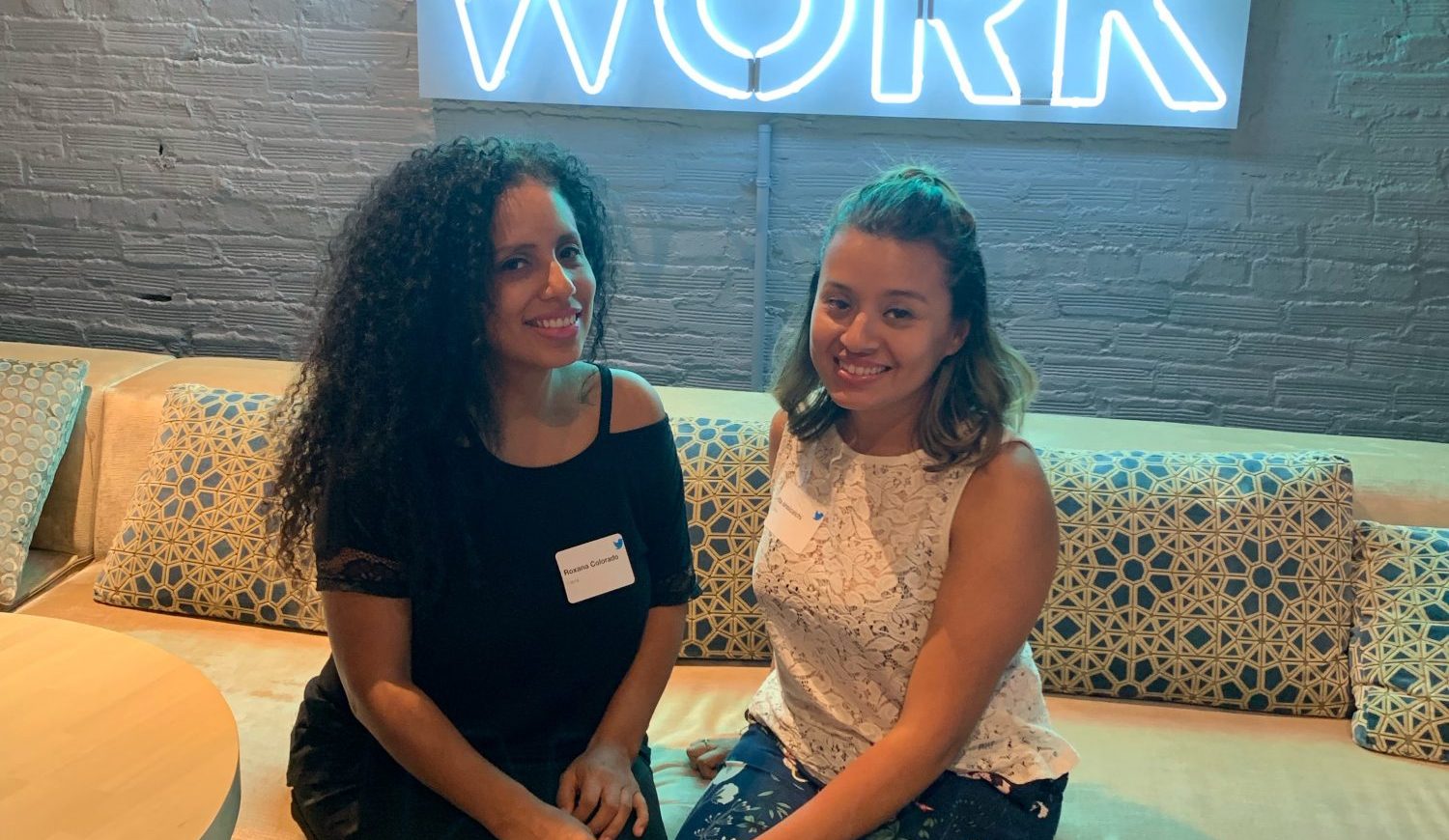 Image Credit:
Angie Vasquez for corporate images
Kendrick Molina for speaking engagements
Suggest a story: VoyageMIA is built on recommendations from the community; it's how we uncover hidden gems, so if you or someone you know deserves recognition please let us know here.