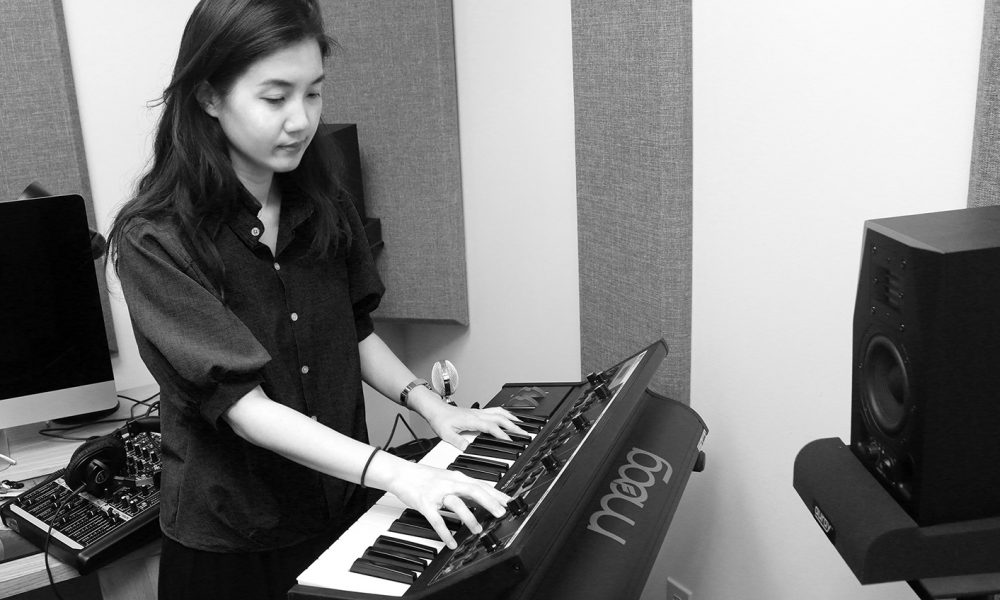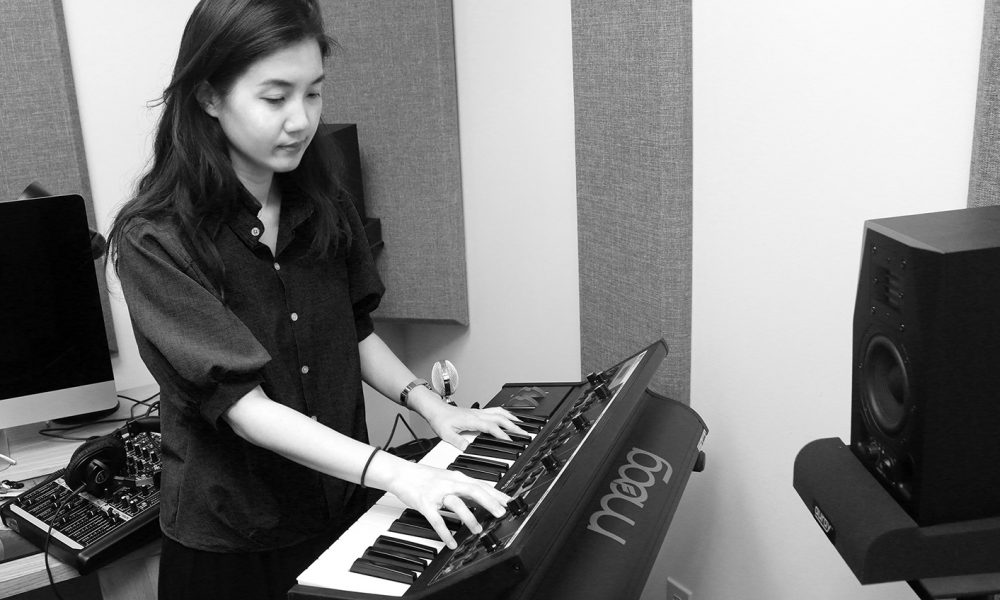 Today we'd like to introduce you to Rosa Sungjoo Park.
Every artist has a unique story. Can you briefly walk us through yours?
My name is Rosa Sungjoo Park. I am a sound artist and educator in the field of computer music composition and new media art. Working as a sound artist has been a wonderful journey, filled with lots of sweet memories that I am about to share.
I am originally from South Korea and I spent my childhood in Seoul. When I was young, vinyl record players and portable cassette players were a new trend and they were something that children were always fond of. One day in summer, my mother gave me a Sony Walkman cassette player as my birthday present. Oh, what an adventure for a kid! The cassette player had a deep and vivid red color body, which was a very rare model. I would amass a quite diverse and exciting collection of songs and listen to them all day and night. I remember falling asleep with the voice of Stevie Wonder and Janis Ian. Interestingly enough, I was not listening to the harmonics of those songs, I would rather enjoy following a single tone of particular instruments. For example, I only listened to the sound of brass, or a drum, or a bass guitar. I don't know why I did that but the rhythmic pulse and the low vibrating beats of each instrument made my heart sing, lifting me right up above this world.
As I grew older, my musical experience and memories began to fade, yet dwelled on the edge of my soul, I believe. By the time I had to make my decision about my career, I completely forgot my sweet dreams with my Sony Walkman. I chose Illustration as my career path and later changed it to Visual Communication Design. After four years of investment in my education, I received my Bachelor's degree in Graphic Design and worked for advertising design agencies for several years in South Korea. There, I would design fashion advertising for designer's brands, working closely with photographers, editors, and stylists, which I enjoyed a lot and never thought about leaving my job until I got sick. I was very sick for almost a year and was not able to move my body with my own will. That moment when lying in a hospital bed, I realized that I had been surrounded by too many thrill-seekers fuelled up with endless spinning wheels. I would have arrived at sloping terrain in which no one could climb up anymore. I knew my brain needed downtime and I did not ignore what my body was telling me. After packing all my belongings in moving boxes, I gave myself a long break.
While gearing up again for work, I wanted to advance my career with graduate degree programs. The real training I ever got as a sound designer came to me from Rhode Island School of Design (RISD) where I received my Master's degree in Digital + Media. There was something very pleasant atmosphere at RISD. It is hard to find the words to describe it but RISD has been a place where I feel liberating and go beyond the word "reasoning." During my two years at the Department of Digital + Media, I lived with full of wholehearted support whenever I presented my ideas and I must say that many of them were very poor ones. I spent most of my time in the Sound Booth, Woodshop, and my studio, freely immersing myself into sound. My memories of the incredible instrumental sounds in my childhood began to ascend back to the surface.
Please tell us about your art.
My work primarily explores the intersection of art, music, and technology. In my creative practice, I strive to reconceptualize the compositional process, experimenting with a wide variety of digital audio software and hardware applications. I employ both traditional and emerging sound technologies for my music and my compositional process heavily involves hands-on experimentations. I make hybrid instruments and build digital and tangible musical interfaces in order to design new sounds, ultimately to give sound new meanings.
When composing, I focus on particular vibrating energy that a physical material or object creates. For instance, when you listen to music in a concert hall, the membrane of the speakers vibrates back and forth and it essentially changes sound waves in the air, which you recognize as a sound. What if this matter is not air, and is wood, or metal, or water, or glass? The quality of the listening experience would be completely different. This physicality of sound is what I am interested in; I experiment with the particular pattern of frequency components that each material contains. A good example of what I mean by this would be my sound installation, Absence and Presence. In the work, I used wood as a primary matter for hearing. I created six pieces of wooden sculptures through which all the sound comes from. The audiences can only hear if they lean on the wood and perceive the sound through the sense of touch. The sounds embedded in the wood are the memories of my childhood which have transformed in several notes played simultaneously, sounding their own characteristic melody patterns. I whisper my stories unspoken and the listeners hear them through their body in contact with the wooden sculptures.
Music computing, especially generative music, has also attracted me and I have been creating interactive sound and multimedia projects since 2008. I use various digital audio platforms for composing, such as Pure Data, Ableton Live, Pro Tools, Logic Pro, and Audition. These digital audio workstations enable me to build customized musical interfaces and instruments which I often use for my sound performances. I think that the essence of computer music lies in creating the unimagined in the ephemeral moment and playing new music every time it is performed. I am fascinated by this indeterminacy of generative music, and I am currently working on my new work "sound maps" which is a sort of abstract notation system designed for musicians for their live sound performances.
What do you think about conditions for artists today? Has life become easier or harder for artists in recent years? What can cities like ours do to encourage and help art and artists thrive?
I have recently read an interview article about Toni Morrison when preparing my Interactive Multimedia classes. Morrison became the first African American woman to receive the Nobel Prize in Literature in 1993, and needless to say, she is one of the most inspiring writers of our time. I think what she has said in her interview resonates with my answer to this question.
In the interview, Morrison cites that "I know it seems like a lot, but I really only do one thing. I read books. I teach books. I write books. I think about books. It's one job." She continues, "I can accept the labels"—the adjectives like "black" and "female" that are often attached to her work—"because being a black woman writer is not a shallow place but a rich place to write from. It doesn't limit my imagination; it expands it. It's richer than being a white male writer because I know more and I've experienced more." There may be many answers to your question but I think what Morrison has mentioned above got a point. We as artists have one job which is to "create." Has life become easier or harder for artists? It may be both. We all know life is hard and sometimes we struggle with hardships and failures and, sadly, this will never change. I firmly believe, though, a strong spirit— a creator's mind— transcends rules of failure. Yes, I am an optimist and would like to choose to focus more on learning than experiencing the bitterness of what life throws at us. Nothing really limits artists when they continue to do what they are doing.
How or where can people see your work? How can people support your work?
www.rosapark.org
Contact Info:
Image Credit:
Rosa Sungjoo Park, Harley Mitchell
Getting in touch: VoyageMIA is built on recommendations from the community; it's how we uncover hidden gems, so if you know someone who deserves recognition please let us know here.