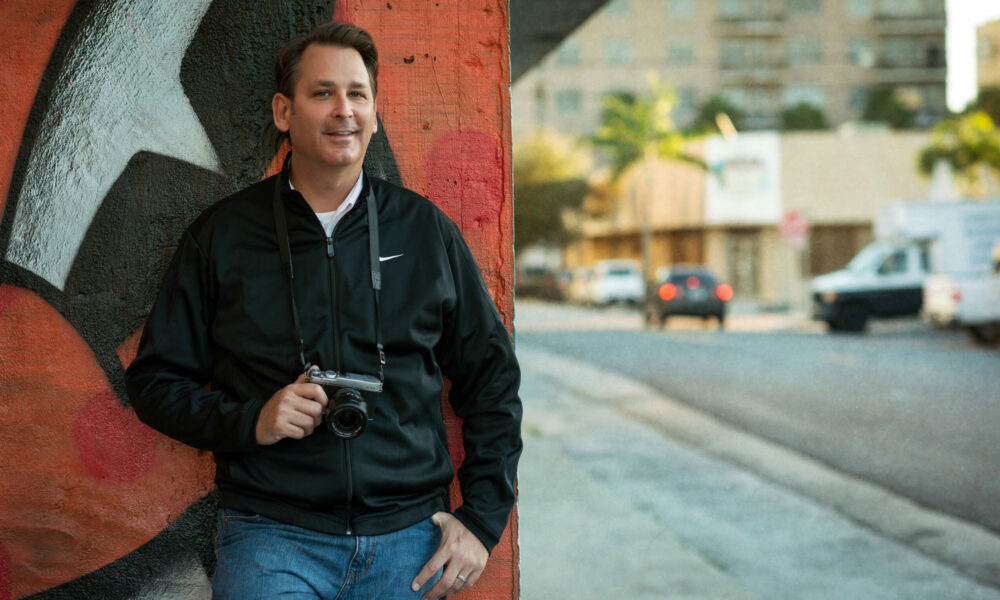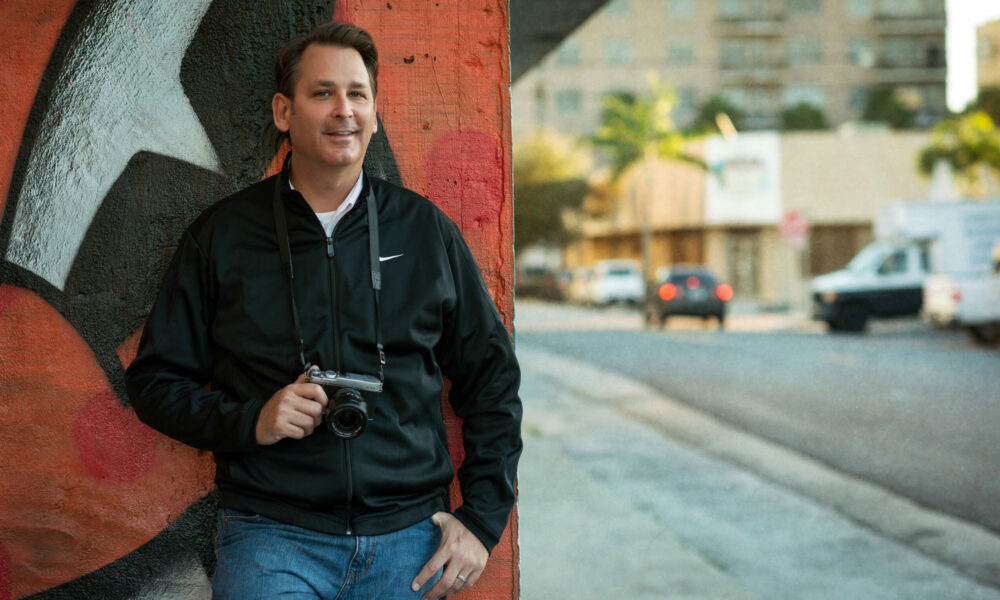 We're so pumped about our conversation with Ron B. Wilson. Ron is a Photographer, Author and is also a content partner. Content partners help Voyage in so many ways from spreading the word about the work that we do, sponsoring our mission and collaborating with us on content like this. Check out our conversation with Ron B. below.
Ron, it's been too long since we last connected. Thanks so much for taking the time to share your thoughts with our community again. Some readers might have missed our prior conversations, so maybe you can kick things off for us with a quick intro?
My name is Ron B. Wilson, a professional photographer based here in South Florida. My background is in photojournalism and I shoot mostly portraits and weddings for my primary business. After spending the past 25 years starting and working with some of the best and busiest wedding studios in the the country, I started doing projects with Photographers Without Borders about 6 years ago, which has been an amazing experience. I've been able to reconnect to my true passion. At PWB, we travel to less fortunate places in the work documenting Resilient people doing amazing work in difficult circumstances. I've recently travel to places such as India, Chernobyl Ukraine, Guatemala, Botswana and Guyana. My next project later this year is in Bangladesh. I have a travel photography blog called Art, Style, Flow and my wedding studio name is Ron B. Wilson Photography, Inc.
We understand that you've spent the last year writing your first book, Resilience, how did that come about?
As I mentioned I had started a travel photography blog a few years ago and started writing more for the posts to accompany my photographs. Once the pandemic happened, I found myself with a lot of free time. I was preparing for a 40 minute talk and exhibition in Sharjah, an Emirate next to Dubai in The UAE at an International Photography Festival. The photographic exhibition was about my images from September 11th, 2001 when I lived in New York City, I happen to be downtown and spent the day documenting the events as they unfolded and especially the first responders doing heroic work. When putting together the material for my talk, I realized I had recurring theme in about my work, Resilience, and I just started writing. In between the chapters which are about my assignments and travels, I offer short tips and lessons on photography. It was a labor of love and I'm excited to share it with the world.
What is your book about?
My 30-year career as a professional traveling photographer has taken me all across the United States and the world, from Cuba and India to South Africa and Morocco. Always with my camera in hand, I've captured moments of unforgettable history, including the tragedy of 9/11 and the fallout of the Chernobyl nuclear disaster. The common theme that binds all these stories together has been undefeatable resilience. I hope my journey will inspire readers to live, learn and better understand the everyday struggles of communities across our vast planet. Photographers eager to learn more about their craft will find practical lessons accompanying every story, and non-photographers can appreciate the life lessons that come from the art of capturing the human condition. My book is for lovers of travel, photography, art or humanitarianism.
Can you tell us more about how you spent 2020 and your evolution from photography to becoming an author?
Like I mentioned in preparation for my talk, I started compiling all of my stories that I might want to include. I found myself with a lot of inspiring stories from all around the world. One thing lead to another and it all developed!
What is next for you in your career?
My next project this year is in Bangladesh. Then next year I have assignments in Haiti and possibly Rwanda. I've also started thinking about my second book, but instead of making it about my photography and travels, I'll interview other photographers doing humanitarian work around the globe. I believe photography has the power to change the world and I want to surround myself with this community.
It was so great to reconnect. One last question – how can our readers connect with you, learn more or support you?
My Instagram is https://www.instagram.com/ronbwilson/
And my book is for sale on Amazon: https://www.amazon.com/Ron-B-Wilson/e/B08V5JP3HJ?ref_=dbs_p_pbk_r00_abau_000000
Contact Info:
Image Credits
My personal photo is by Renzo Lara