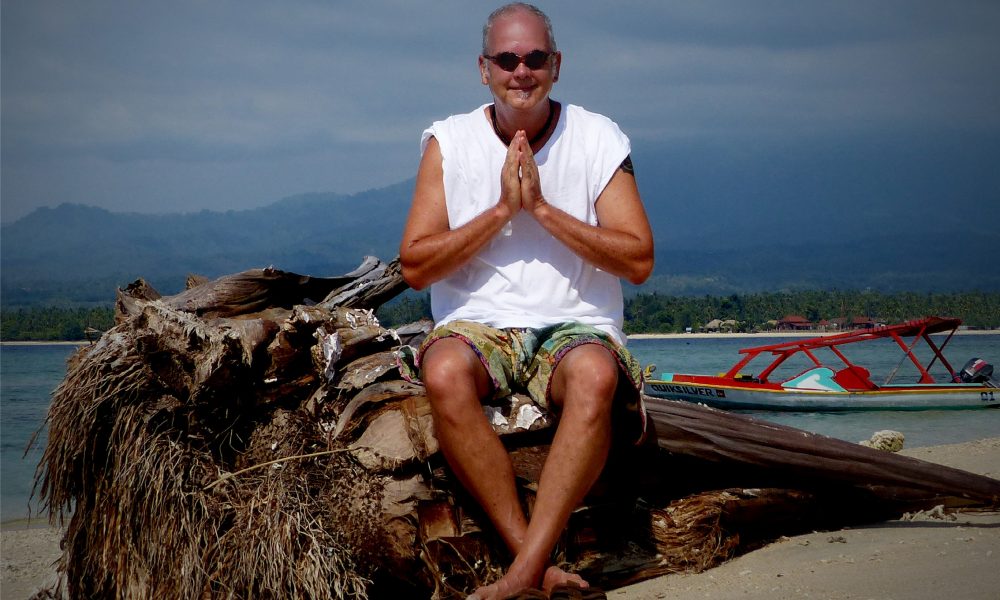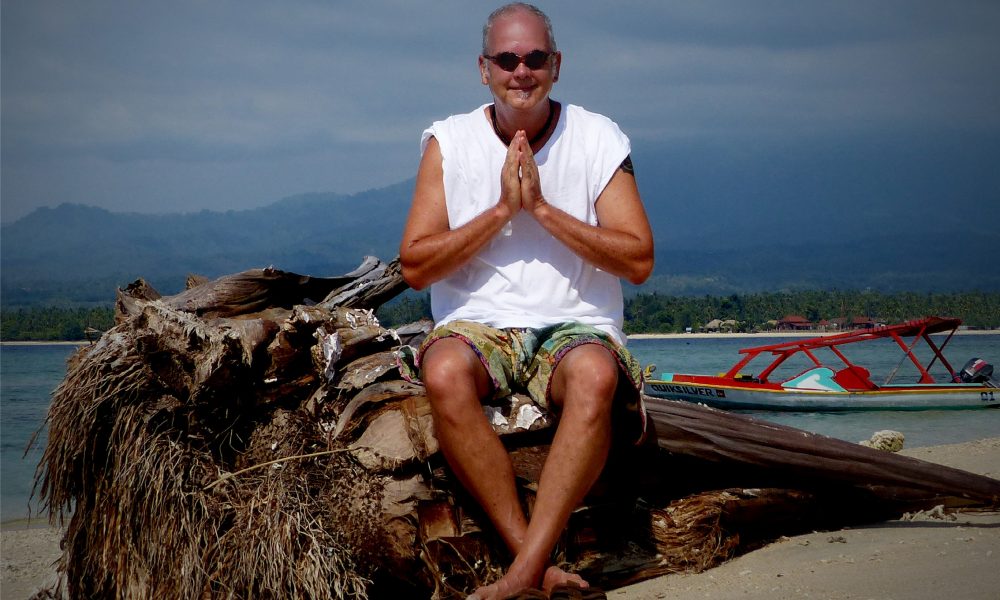 Today we'd like to introduce you to Robin Glass.
Robin, let's start with your story. We'd love to hear how you got started and how the journey has been so far.
I was born in Rio de Janeiro in 1963. I have been blessed with a life filled with stories.
Today, I work as film maker, musician and artist, living and working in Miami.
I am the son and grandson of famous English missionaries (Fred Glass was nick-named the "David Livingstone of Brazil"), and as such, I spent the first half of my life searching for God. I left home at 17 and traveled the world for 3 years on a missionary ship. At 26, I graduated with a degree from London Theological College.
But, I never did find God where other people do – churches, rituals or noble causes.
Eventually I found him, living inside me.
At 27, I became the right hand man to Brazil's main religious figure. I pastored an "alternative" church for dancers, actors, artists and other misfits and I was a director of the largest social project in the west. Under one roof, we created over 50 social projects for thousands of kids from the surrounding shanty towns.
It was a beautiful thing… but then we raised our voice against the president and he quickly shut us down, and shut us up. A sea of sad children filled the streets when they imploded "Factory of Hope".
1999 was a hard year. I was living in Florida; involved with a political scandal in Brazil; I divorced my first wife; my 3 year old son went to live with his mom in another country and my house caught fire.
But life went on. I was invited to run a friend's company in smoggy São Paulo. I had money, a penthouse duplex and a luxury car. I was 40 years old and single again. Of course, I lived it up. Sex, drugs and Joni Mitchel…
That is, until I got married again, to the wrong woman… a mean spirited "perfect wife". But let's please skip that part.
Enough to say that, I was wealthy and hob-nobbed with all the "right" people but I was miserable for the most part of 12 years. It's cliché but money and status really doesn't bring happiness.
I finally left everything behind 5 years ago, except for a couple of suitcases and the search for a little bit of happiness. I found it here in Miami. Her name is Monique. We got married 3 years ago in our garden (https://vimeo.com/147403423). Not a day goes by, when I'm not filled with gratefulness. Love really is the only thing.
About 12 years ago, I decided to follow my passion for film-making and today I do what I love for a living. I have made close to 100 short films, won several awards and my films have been shown around the world.
I have a very personal style in my films and I think people hire me because of that. I draw from the well that I have dug for the last 55 years. I hope it lasts.
Great, so let's dig a little deeper into the story – has it been an easy path overall and if not, what were the challenges you've had to overcome?
Thankfully not… smooth roads are so boring. I guess I am what I am because of struggles. There have been oh so many… many years ago, I made a very sad short film called "Regret". It's all filmed backwards and I had to learn to speak the words backwards. It's been watched and commented by people from almost the whole world… it won an award after it played at Clermont Ferrant… I guess people relate.
So I guess, that I've had too many struggles to mention and too few regrets to remember.
This is Regret:
Please tell us about Robin Glass Productions.
I mostly make films, though I'm also a musician and artist. Films pay the bills. I love working alone, creating everything in my studio – film, graphic design, soundtrack, script, editing.
Here are a few things I should be proud of:
I've created award winning commercials for Ford, Pirelli, San Diego Zoo, Barilla and other well known brands.
Some of my artwork and films have been shown at Art Basel and NY's Armory Show.
One of my documentary projects won a competition judged by Wim Wenders, Herzog, Colin Firth and a bunch of other famous directors.
My buddy Robin Hill and I created the film for the Wolfsonian Museum in Miami Beach, which plays on a loop in the reception area.
I made a film narrated by Helen Mirren about abortion, which played at the UN and last year's Women Matter conference attended by Hillary Clinton, Michelle Obama and many others.
Here's the film with Helen Mirren:
Do you look back particularly fondly on any memories from childhood?
Itatiaia. Funny how a name can conjure up emotion. We had a log and stone cabin in the middle of the rain forest, 3 hours drive from Rio. No electricity. Cold water. But it was filled with adventure, secret places, waterfalls and wild animals.
Contact Info:
Getting in touch: VoyageMIA is built on recommendations from the community; it's how we uncover hidden gems, so if you know someone who deserves recognition please let us know here.