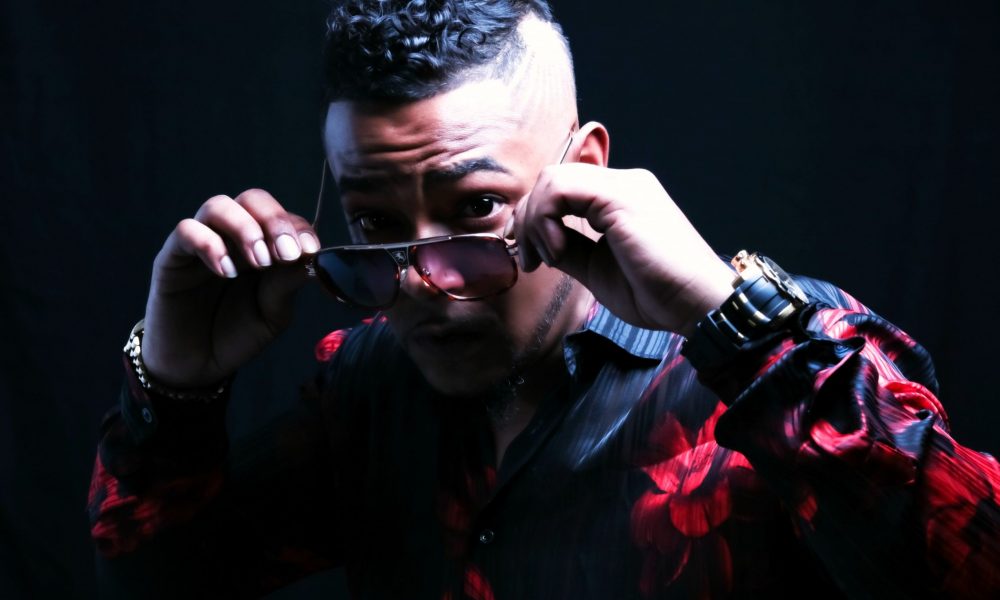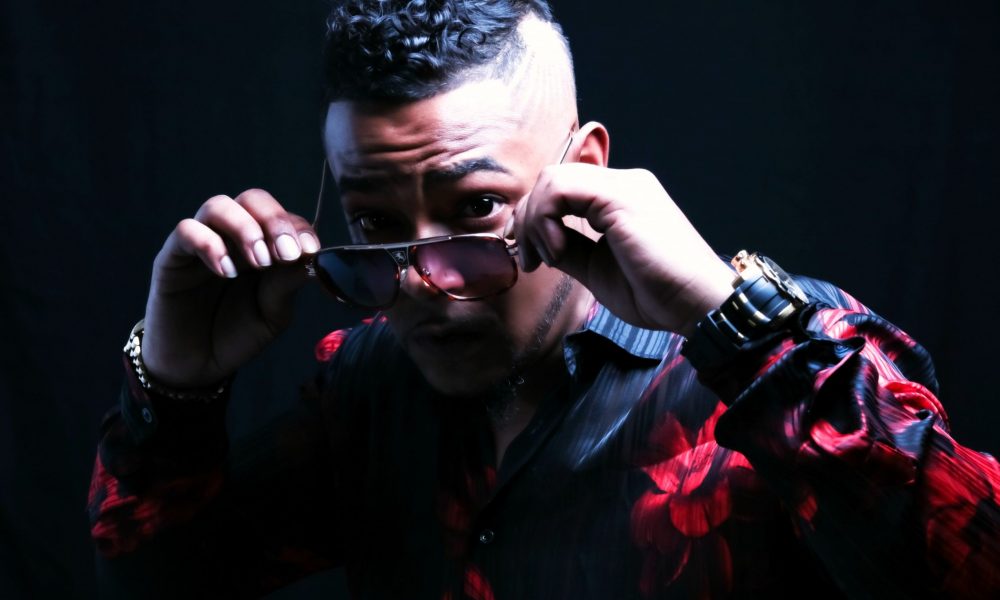 Today we'd like to introduce you to Richard Calzadilla.
Richard, can you briefly walk us through your story – how you started and how you got to where you are today.
I started rapping in the streets of Miami as a teenager with my friends. We would do it for fun after school. Growing up, school was always a challenge for me and looking back, I would say that I never really learned much. One thing I did learn, though, was how to interact, be social, and interrelate with people, especially with kids from different backgrounds and nationalities. My school was pretty diverse and it didn't take long for me to meet a few friends that liked music and rapping just like me. So, after school, we would meet up, do cyphers and freestyle. I would do my thing, which back then, was usually just a quick rap and it was tight. In the beginning, it was really just the love of music and hip-hop that made me as good as I was, even back then.
See, music spoke to me in many different ways and even though I never saw myself being in the music industry, hip-hop was always in my blood. I grew up listening to 2Pac, B.I.G., Wu-tang, Mystikal, Trick, Uncle Luke – hip-hop from the East Coast, West Coast and Dirty South. Coming from the rough streets of SW and NW Dade music was always one of my biggest influencers. It was my reality and my escapism at the same time.
So, as time went on, we kept freestyling and my flow was always tight, and people would say "you got some skills, you got talent." Remember, I was just doing it for fun so I didn't necessarily see and hear what everyone else was seeing and hearing. But I kept freestyling everywhere I had the opportunity to showcase my skills and I just kept getting better and better and better. Freestyling turned into writing and recording, which I first started doing at home with my little brother. He did the beats and I rapped… yet I still didn't take it seriously.
Until one day, when I was working at a bank, I met this dude in the building. He was a producer and he had a studio. He was a real G. I went to the studio and started recording there, and that's when things really started moving forward. That's where I met my homie LeRonn Williams AKA Cliché back in 2008. Cliché is the one who stepped in and was telling me to take this thing seriously because I had real talent and a style that was like nobody else. He was focused and business minded, and that helped me see the vision clearly. We have been a team ever since and I credit him for helping me keep my dreams alive and pursue music for life.
I've been in and out of the studio over the years. Fast forward to today, Cliché is still by my side and now we're teamed up with 12 Tribes Musik and Phoenix Le Grand AKA Juice Da Witch Docta. We're in the studio every week with my production team and now I'm ready to introduce the world to Luckii Havana and the "Havana Lifestyle" sound. So up next is me as a featured artist on a song called "The Showdown" with my label mate Krystal Klear, and that's dropping this fall. After that, we're dropping my first solo release called "No Love."
Overall, has it been relatively smooth? If not, what were some of the struggles along the way?
I tell people I got so many stories. I feel like I've lived so many lives because so much has happened to me and I've had a lot of challenges along the way. First and foremost, I grew up without a Father and I witnessed my Mother struggle to raise three boys, singlehandedly in the roughest parts of the city. I was the oldest. She struggled to provide for us plus she had to deal with my brother, who is mentally ill. That made it all the more challenging and I watched her having to cope with that on top of everything else.
See, in my neighborhood, I had to grow up quick as hell. I had to fight a lot because people would try me just because of the way I look – I'm short and they would think I was a pretty boy. It only made me harder and tougher. But the downside was, being in that element lead me to some dark, crazy experiences because I was hanging around mostly thugs and delinquents and different characters from my neighborhood. I was selling dope at 15 years old. I was in the trap before it was even called the trap, right? Needless to say, I got into a lot of trouble. But that was my life. You needed a clique and a hustle in order to have respect on my block.
And I messed up a lot in school as well. I was a class clown; I was so talkative and disruptive. I was always being told by teachers, "Richard, come to the front of the class." I can laugh about it now. Well, one day, I was in the guidance counselor's office, being my normal, disruptive, talkative self. The counselor looked at me and said, "you know what you got? You got charisma." And I said back to her, "is that good or bad?" She said that it was both good and bad, it all depended on how I chose to use it. See, when you have charisma, people will follow you and that gives you a lot of power. It's a gift and you must know how to use it. Either you can use it to take people to a better place or use it to take them into the gutter, to the bottom. That convo was a light switch.
Eventually I stopped drinking and fighting and music always kept calling me. My circle became smaller and smaller because people started getting locked up and killed and I knew I had to make a huge change. I know that God put me by myself so I can continue to self-evaluate and I see where I'm going. I realized that not everyone around me is going where I'm going. I have to think about my crew and my family and taking us to levels where we can be successful. Now, I'm not all about money, but I see what money can do and how you can use it to give to the ones that are less fortunate. I'm going to be that person and I hope that music is the vehicle that's going to take me to that level. With music, it's all or nothing. I'm not a doctor, I'm not a lawyer or an athlete. My music is going to provide my circle and I with that better life that we desire. Music is my life and that's why I stay so passionate, driven and focused.
If I had to it all over again, the only thing that I would have done differently on this crazy journey is that I would have believed in myself earlier and take my skills seriously. I would have been more consistent and less distracted. I would have been more confident about how different I was. I hated my voice and I didn't appreciate that it was what made me unique. Honestly, if I would have done all of those things earlier in my life, I would have been a superstar already and I probably wouldn't be doing this interview right now. If I had a dollar for every time some random individual approached me and asked me if I was a rapper or an actor or a celebrity, I would be a millionaire. They would tell me that I looked like a superstar. It's almost like they saw the vision before I did and meanwhile, I was just being me. But today, I use those experiences as pure validation. I'm working on my music constantly and taking life seriously. Now I'm going to take everything that I've been through, stay aligned with the right team and create nothing but the best situations so we can get these checks and live our best lives ever. That's all.
Can you give our readers some background on your music?
My sound and my style is what I call "Havana Lifestyle." It sounds fresh but what it defines is my past, my present and my future. My mother is from Havana, Cuba and my father, who I never met, is from Martinique. Havana Lifestyle is all about that Miami lifestyle as a Cuban American. Poverty. Struggle. Coming from nothing and finding success – seeing others fall around me, being able to survive that, and come up. My name had so many variations. I always called myself "Lucky" so I was "Lucky Love" or "Lucky Money." Then one day, as if by divine inspiration, the name "Lucky Havana" came to me and I knew that was the name that would truly define me. Today, I'm "Luckii Havana."
What makes my style different from others is that it's not comparable to any other style out there. I know a lot of artists say that, but even I have a hard time defining my style – it's almost indefinable. My delivery is strong and lyrical with a lot of energy, a lot of speed, a lot of aggression. As I told you, I'm a fast talker, you have to catch up and keep up with me, and that's how I deliver my lyrics. If I had to compare it with any style, I would say think Mystikal, Busta, or ODB. The difference is that I'm spitting fluidly between English and Spanish. No, not "Spanglish" but English, then Spanish, then back to English. Not Hip-Hop, not Reggaeton, not Latin, but a fusion of all three. It's different. And that's because I am different and extreme. I'm out of the box. I'm a character and I showcase that everyday in my image, the way I carry myself, the way I behave, even the way I dress. I like color, design, patterns and stuff that no one is wearing. I'm saying what no one else is saying. That's what Havana Lifestyle is all about and that's what my music is all about.
Any shoutouts? Who else deserves credit in this story – who has played a meaningful role?
I want to give big shouts to my boy Cliché who is still by my side helping me push through and keeping things moving forward. I also want to acknowledge Jean Phoenix Le Grand at 12 Tribes Musik, my label, helping me define my sound so I can be ready to introduce the world to Luckii Havana!
Contact Info:
Email: 12tribesmusik@gmail.com
Instagram: @richard.calza75

Image Credit:
Dave Arjune AKA Shake Stillz

Suggest a story: VoyageMIA is built on recommendations from the community; it's how we uncover hidden gems, so if you or someone you know deserves recognition please let us know here.