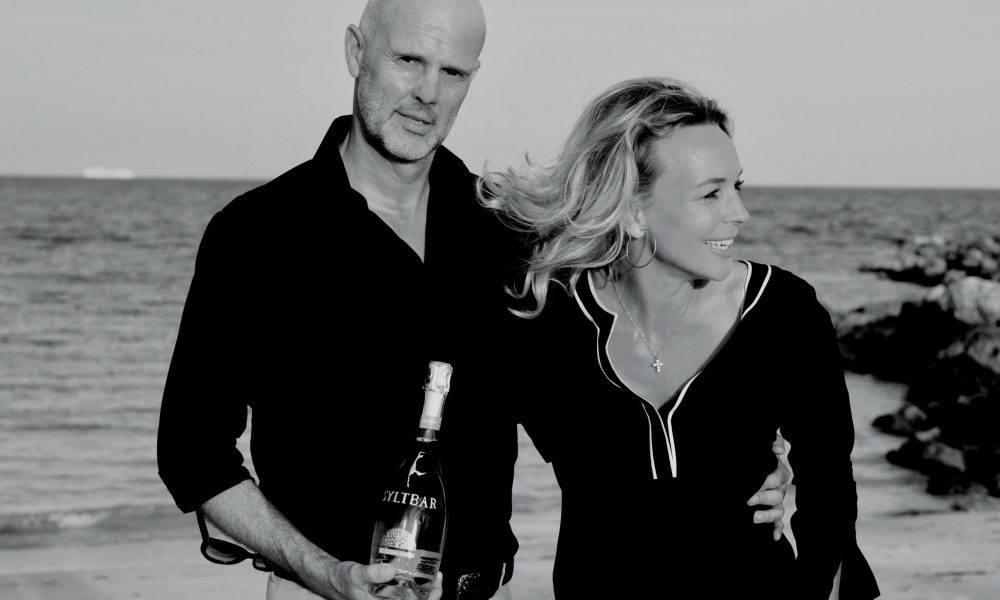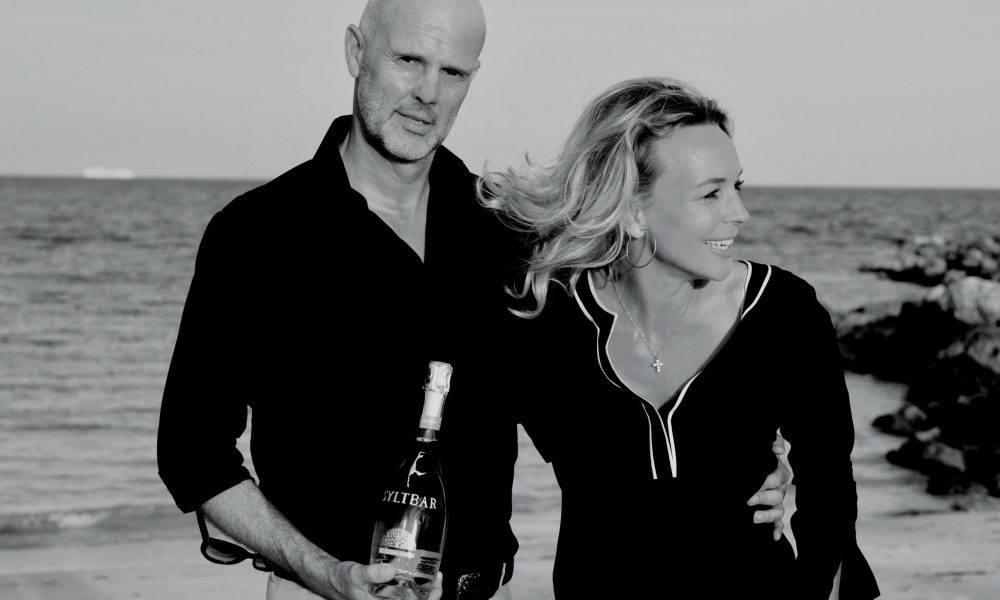 Today we'd like to introduce you to Regina and Claus Blohm.
It started twenty years ago when Regina visited Miami for the first time. It was love at first sight: the weather and the climate, the ocean, the international mix of cultures and people, beautiful palm trees, and amazing hospitality. Since her first visit in Miami in 1998, Regina came back to Miami almost twice every year. It became her dream to live in Miami one day. Her wish came true when she met me her husband Claus in Hamburg in 2005.
Claus & Regina, please share your story with us.
I was born in Hamburg, and because of my golfing talent, I represented the National Golf Team of Germany in different countries. This offered me the opportunity to explore numerous beautiful, luxury hotels, Resorts and star restaurants worldwide. Besides my talent for different sports, I managed and represented brands such as FILA, Fruit of the Loom, and Sony Classical. Sony opened the world of music and wines to me which, both are still my passion today.
WE SHARED OUR LOVE OF THE ITALIAN KITCHEN AND THEIR ARS VIVENDI. SO IT WAS NOT A BIG SURPRISE THAT WE MARRIED IN ITALY IN 2008.
Almost 12 years ago, after spending our honeymoon in Miami, we tasted the first Prosecco available in the US Market. With all our respect, we were very disappointed with the quality level of Prosecco available in the US market at the time, and we still are. From our 25 years of traveling experience in Italy and Germany, we knew there was much better quality Prosecco's available.
We visited major cities like Miami, LA, New York, Las Vegas, Chicago, San Francisco, and Washington DC, but could not discover a Prosecco on the same level of quality we were used to in Germany, Italy or other European countries. There was not one product which we really liked and enjoyed. Instead, we discovered a harsh aftertaste, the product was not naturally produced, the packaging was not really appealing, or it just was bitter, too sweet, not light or refreshing.
We started visiting our favorite Prosecco producer San Simone in Friuli, Italy and have tasted our favorite Prosecco apart from each other 25 years ago on the island of SYLT located in the North Sea of Germany, very close to the Danish border.
SYLT is a very famous German island and still, today is the hot spot for the Germans which can be compared to the American Hamptons or Nantucket. The logo which you find on all SYLTBAR products is the shape of the island SYLT as its bar sets the standards for extraordinary quality. This is what we have trademarked in the US market. SYLT is one of the destinations in the famous book titled "1000 places to see before you die".
After having tasted a hundred kinds of Prosecco, we both believed that San Simone offers by far the best quality. Today we know many more reasons why we came to that conclusion. Four years ago the Diabetes Research Institute at the University of Miami tested 80 Sparkling wines including Champagne, Prosecco, Cava, American Sparkling and found out that SYLTBAR Premium Prosecco had the lowest sugar content. This is caused mainly by a secondary fermentation process which reduces the sugar level dramatically. We are convinced that everything our body consumes should be naturally produced which causes a positive impact to all of us. It is for a matter of fact that our tongue and body do not lie related to what it has been exposed to.
SYLTBAR PRODUCTS ENSURE THAT IT HAS BEEN PRODUCED WITH RESPONSIBILITY, LOVE, PATIENCE, AND PASSION INSIDE AND OUT.
It was and still is a tough, challenging journey for us and a big adventure. It has not always been fun because we had to deal with lots of uncertainties which included working day and night, a real hustle, sacrifices to put 100% of our time and energy into SYLTBAR. We believed in it and could see the progress which makes it all worth it.
Our valued customers gave us so much of positive feedback all over the past years that we are so happy to take the next steps of our journey one at a time.
We come a long way so far with the help from all friends and SYLTBAR believers.
TIMELESS, NATURAL, ESSENTIAL, PREMIUM AND DELIGHTFUL ARE THE KEYWORDS WHICH STAND FOR OUR SYLTBAR TRADEMARK.
Great, so let's dig a little deeper into the story – has it been an easy path overall and if not, what were the challenges you've had to overcome?
Not it has not been a smooth ride at all and if we would have known before we would not have done it because we had a very good life in Germany before.
We had to register our brand SYLTBAR individually in the 15 US Key Markets, and the alcohol law is different in each US State.
We found out much later what the US alcohol business is like. It is about quantity and NOT about quality. It is proven that 97% of the American end consumers buy wine for less than $ 10.00 retail.
Example: A guest stays overnight in the beautiful value US hotel Four Seasons. The next morning she or he wants to enjoy a glass of Prosecco at the pool which he gets for $ 18.00. This person can buy a whole bottle of this Prosecco in a liquor store next to the Four Seasons hotel for $ 7.99 retail!!! What would you feel if that happens to you? We call it ripping off which happens to the "victims" the end consumer all day long. By the way that Prosecco is served in all US Four Seasons hotels and is unfortunately only 1 of many examples.
It is only human behavior that the F & B director wants to generate as much profit as possible for the hotel and/or restaurant, but the guest is suffering from it because they get mass quantity served instead of quality.
SYLTBAR – what should we know? What do you guys do best? What sets you apart from the competition?
We have founded the SYLTBAR USA LLC in 2010 and are very happy that we own it 100%. Since 2014 we have a cooperation in 10 Key US markets with Southern Glazer's the biggest US distributor having distribution in 44 States today. SYLTBAR is specialized in importing and distributing Sparkling Wines from Friuli Italy. This area is located in Northern Italy close to the famous city Venice. Especially their white wines are well known worldwide for being refreshing, clean, clear, well balanced, crisp and fruity. That is exactly what our SYLTBAR Sparkling Wines stand for. After we have found out that our "friends" the American ed consumers love the idea we started calling our Premium Prosecco Mr. SYLTBAR and the Rose Sparkling Mrs. SYLTBAR. We were definitely naive about the US alcohol market, but we know that there was a market for quality Sparkling wines. And later on, we were proven right. The success about SYLTBAR is its outstanding packaging (each bottle has an embossed SYLTBAR glass logo on the bottle) and an amazing quality level for an extraordinary price level. The recommended retail price for a Mr. SYLTBAR Premium Prosecco 750ml is $ 19.99, and $ 21.99 is the one for a 750ml bottle of Mrs. SYLTBAR Rose Sparkling. All WHOLE FOODS, Milam's Markets, and Total Wine retail stores carry SYLTBAR in Florida, and of course, the end consumer can also buy SYLTBAR online. We are also very happy that SYLTBAR is served in all US Nobu restaurant wine lists as the only Prosecco BTG (by the glass) for the second consecutive year. The founder Mr. Nobu said that SYLTBAR Prosecco is the best Sparkling wine which he recommends apart from his famous Nobu Saki for his outstanding high-end dishes. Here are some additional references where SYLTYBAR is served in Florida: Bern's Steakhouse Tampa, The Breakers Palm Beach, Ritz Carlton Hotels, Mandarin Oriental Hotels, Capital Grille, The Biltmore Hotel, Hotel Intercontinental Miami (SYLTBAR supports the Make A Wish Foundation since 7 consecutive years because we love that cause). But what sets SYLTBAR really apart from others? Of course it sounds crazy, but first of all, SYLTBAR has NO competition in the market. We have learned and seen early enough there is no other Sparkling Wine quality product in the market which offers an outstanding packaging and quality for an extremely reasonable price. And sometimes you have to be lucky in life, or you can also say you earn luck by working very hard. We are convinced that the last part is valid for us. We are on a boat trip in Miami, and a famous author tells us that his wife loves Sparkling Wines but unfortunately is facing Diabetes 1 like 32 million other US citizens do. Still, we gave him a bottle of Mr. SYLTBAR and the next day we received an email from him which is still framed on the wall in our office. He wrote that her blood sugar stayed on the same level, the pulse did not raise and that she drank the whole bottle. To make this long story short. We brought 80 bottles of Prosecco, Cava, Champagne, and American Sparkling to Prof Dr. Camilllo Ricordi who tested all Sparklers in the laboratory of the Miami Diabetes Research Institute and the result was just amazing. Both Mr. and Mrs. SYLTBAR were by far the lowest Sparkling Wines on sugar content. And especially ladies and girls love the following proven calorie count as well: 49 calories in a 6 oz. glass for Mir SYLTBAR Premium Prosecco and 63 calories per 6 oz. glass for our Mrs. SYLTBAR Rose Sparkling. This is, of course, a huge selling point which we market strongly since we know. SYLTBAR is not better or worse compared to other products we just call it DIFFERENT in many ways. Salute to that!!!
What moment in your career do you look back most fondly on?
31st of May 2008. Best day of my life. Got married close to Siena in Tuscany to Regina. I am proud that she is on my side and that we can explore this adventure as business partners and partners in our private life too.
And we are not proud but ALWAYS happy when people understand why we do this. It is to add value to this beautiful country, and people are open to learn and see new things. That is a great value in the US.
Pricing:
Mr SYLTBAR Prosecco 750ml is $ 19.99 at WHOLE FOODS, Total Wine, Milams Markets and others
Mr Big SYLTBAR Prosecco 3000ml is $ 169.99 WHOLE FOODS, Total Wine, Milams Markets and others
Mrs SYLTBAR Rose Sparkling 750ml is $ 21.99 WHOLE FOODS, Total Wine, Milams Markets and others
Contact Info:
Address: SYLTBAR USA LLC
2071 SW 70TH AVE UNIT G 10
DAVIE, FL 33317
Website: www.syltbar.com
Phone: 3058124418
Email: Claus.Blohm@syltbar.com
Instagram: SYLTBAR is on Instrgram
Facebook: SYLTBAR is on Facebook
Twitter: SYLTBAR is on Twitter
Getting in touch: VoyageMIA is built on recommendations from the community; it's how we uncover hidden gems, so if you know someone who deserves recognition please let us know here.