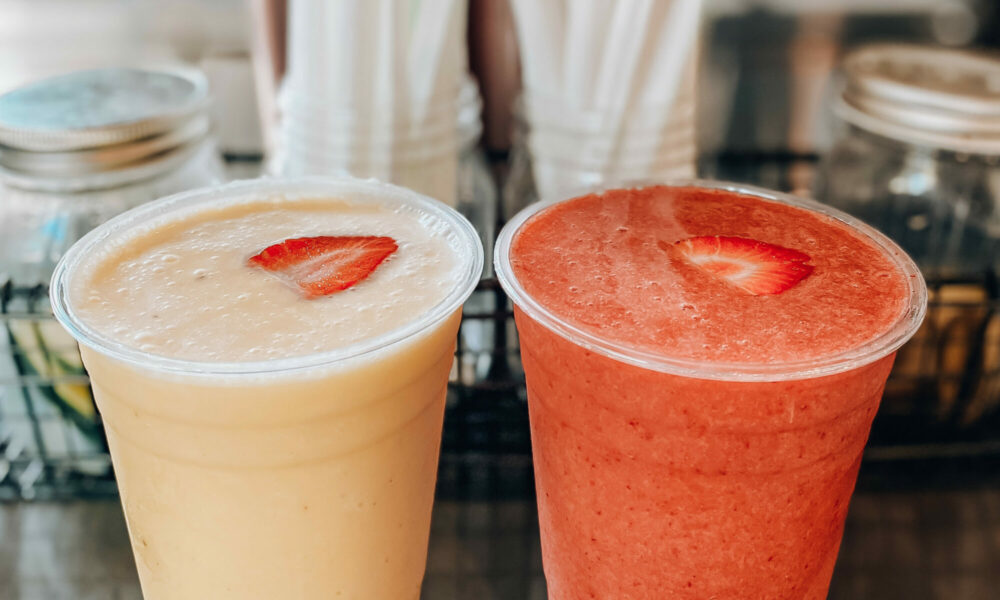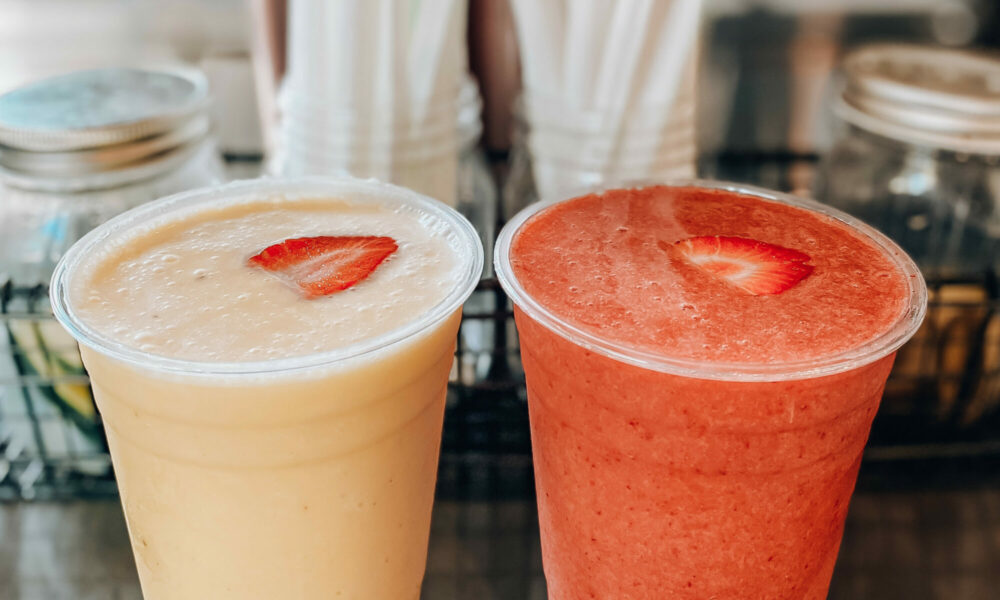 Today we're excited to introduce you to Rebecca Lago & Miriam Tischler. Rebecca & Miriam are the founders of Ginger & Juice Bar and is also a content partner. Content partners help Voyage in so many ways from spreading the word about the work that we do, sponsoring our mission and collaborating with us on content like this. Check out our conversation with Rebecca Lago & below.
Hi Rebecca & Miriam, so great to have you join us again. For folks who might have missed our earlier conversations, can you please take a minute to briefly introduce yourself?
We are a juice and smoothie bar that offers a healthy alternative to fast food. We have that "bar" feel but are 0% ABV and 100% Healthy. We have something for everyone from a mocktails menu to a kids menu to a menu just for your pup.
What is Ginger & Juice Bar's mission and how do you ensure your mission is being met?
Our mission is to offer a "healthy alternative to fast food for the whole family". Our nutritious (and delicious) menu offers up something for everyone including your kids and pets! We carefully curated our menu to ensure we are using all-natural ingredients without additives or sugar. Our menu is perfect for a quick breakfast, lunch or snack whether you want to dine in or get it to go. Items are made while you wait; fast and fresh!
What do you think sets you apart from other juice bars? What makes you unique?
What doesn't set us apart haha! We aren't just your typical juice bar. Our establishment is set up like a local cocktail bar where you can order items on the rocks, frozen, shaken or straight up! We garnish each juice with something that complements the drink. Our mocktail menu is a crowd fav with local favorites such as the Miami Vice & the Mojito (hold the rum of course). We also have a fun vibe that incorporates music into the bar. When you stop by it's fun to sing along as you order favorites like the "Slim Shady" or the "I Got 5 on It"! When you stop by you'll see why people love to sip on ginger & juice with us! Cheers!
What are ways you work with your community and/or give back to the community?
Our community is very important to us and we love our spot in the heart of the City of South Miami. One of the non-profits we work with is Reclaimed Earth Wildlife to raise funds for endangered wildlife. If you order our 'G'inger Cucumber Margarita a portion of the proceeds goes back to them! We also ensure to support local as much as possible by using products from South Florida; some of the brands we are excited about are the local honeycomb and bee pollen from The Native Guy, Perla Coffee roasters, Love + Flour granola and Real Meals delicious wraps! Also to support other local businesses within walking distance from the juice bar we held our first ever "Sample Somi" event where different amazing places set up shop inside and outside the juice bar so people could shop while they sip. We look forward to continuing these efforts and many more!
What is Ginger & Juice Bar's stance on inclusion and diversity in the workplace?
We are committed to a having a workplace that is both inclusive and diverse. We welcome and love working with people from all different backgrounds, who have different perspectives. We want both our employees and customers to feel welcome and represented at the juice bar, in all aspects of the business.
What are your goals? Where do you see Ginger & Juice Bar evolving long term?
As of right now, we only have the one location in the heart of South Miami, but we certainly want to grow in the future. We hope to be in other areas and cities sooner rather than later so we can give more people access to our healthy alternative to fast food. Our goal is to open more locations across different cities and states in the U.S., and who knows, maybe become a Global brand one day. We want everyone to enjoy the Ginger & Juice Bar experience!
Alright, so before we go, how can our readers connect with you to learn more and show support?
www.gingernjuicebar.com
You can find us inside of Kamps Fitness in South Miami at 5829 SW 73rd St. South Miami, FL 33143
Contact Info: