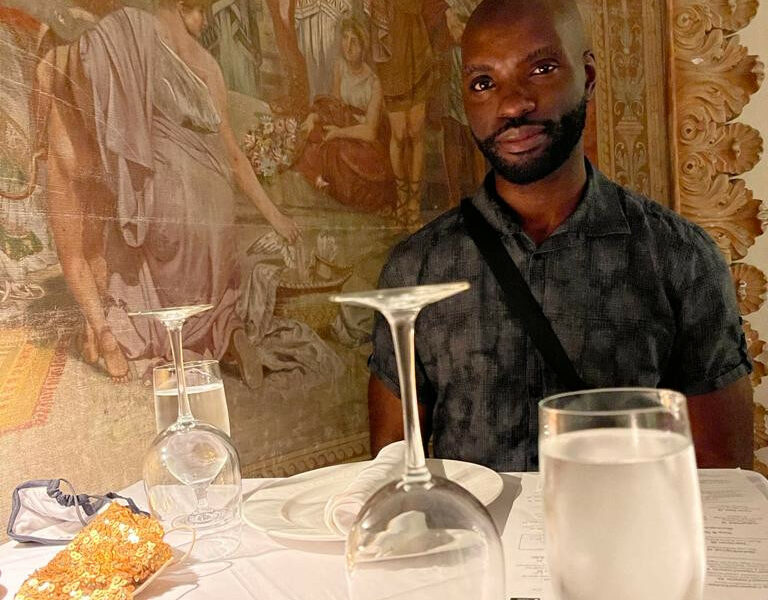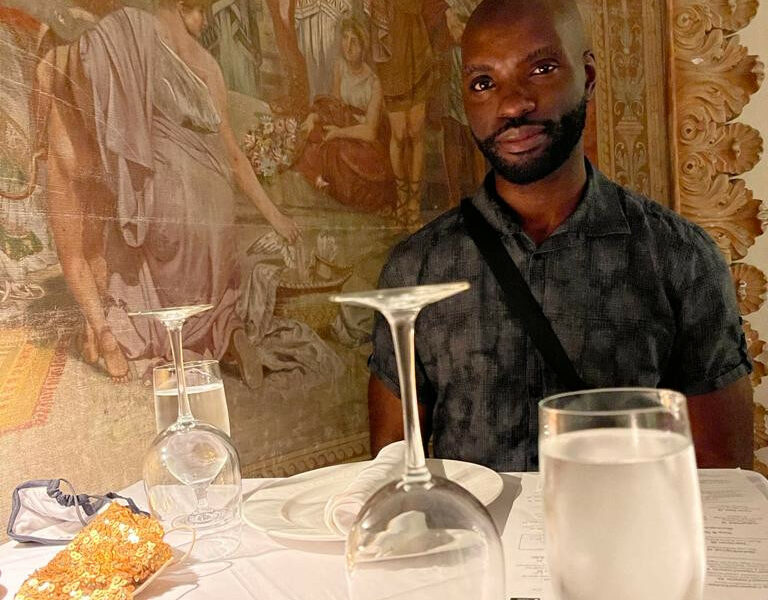 Today we're excited to introduce you to Rasheeal Dixon. Rasheeal is a Metaphysics, business and spirituality expert and is also a content partner. Content partners help Voyage in so many ways from spreading the word about the work that we do, sponsoring our mission and collaborating with us on content like this. Check out our conversation with Rasheeal below.
Hi Rasheeal, thank you so much for sitting down with us again. For folks who might have missed our initial interview, can you start by briefly introducing yourself?
Hi my name is Rasheeal Dixon, and I grew up in New York, but from young South Florida has been my second home. I started out as a digital marketer with a love for helping others and connecting with people. While on this journey I met some wonderful people, but I also wound up going through my own personal awakening one that became spiritual. Although I loved the digital marketing world, and loved all that it gave me I felt like my new love for all things spiritual started to consume me. So I took a break from digital marketing and started studying various spiritual systems throughout the world and learned "Omnism," and how every spiritual system has truth in it. My appetite kept growing and I then started a facebook group and built my own little community centered around a old practice called "Biblical Metaphysics," which interprets the Bible as a psychological drama rather than secular history. Along with doing my digital marketing I found peace in this practice. I started a blog www.MindWorthyInfo.com and a podcast titled "YOU ARE GOD" that is devoted to the teachings and even a YouTube channel called "Mystical Thinking with Rasheeal Dixon." I have a online course called "The Master Key," and online classes that since the covid lockdowns have seen incredible growth, so much so that I have been turning people away which I don't want to do, but I want every session to be intimate and one where we can all learn from each other. It focuses on Biblical Metaphysics, and using the laws of mind which is a ancient science that incorporates the Bible in an esoteric sense. We focus on breathing techniques, and manifesting certain outcomes just to name a few of what we practice. This aligns with my marketing agency Mind Worthy Marketing, LLC in so many ways because both are designed to help others. I feel like I live to help others because someone helped me and people continue to help me, so I know that being that I believe in the creation concept rather than competition in order to grow myself and contribute to humanity I must always be willing to help another. These teachings have taught me that what you give out is a mirror that is then reflected back to you.
What have you been up to?
I have been teaching online classes and I have been writing a new book.
How has covid-19 impacted your business and your message?
Covid changed things, but luckily I was already on the internet before covid, so it didn't impact me as much as other businesses beyond putting a slight pause on my travel and speaking gigs that I had. It just taught me that you must always think outside the box.
How do you see your future and your brand going forward post covid-19?
I see myself growing and using this time to regroup because the other side of this pandemic will be epic. The recovery for the businesses that I am working with and the ones that I am going to work with looks amazing as the strategy that is currently being built is a true renaissance. I also see my Podcast growing and expanding.
Alright, so before we go, how can our readers connect with you to learn more and show support?
Yes your readers can listen to my Podcast "YOU ARE GOD" here www.anchor.fm/rasheeal-dixon they can also check out my YouTube channel "Mystical Thinking with Rasheeal Dixon" here https://youtu.be/T4PMJwwwGvo1. They can also reach out to me on my website www.MindWorthyInfo.com
Contact Info: