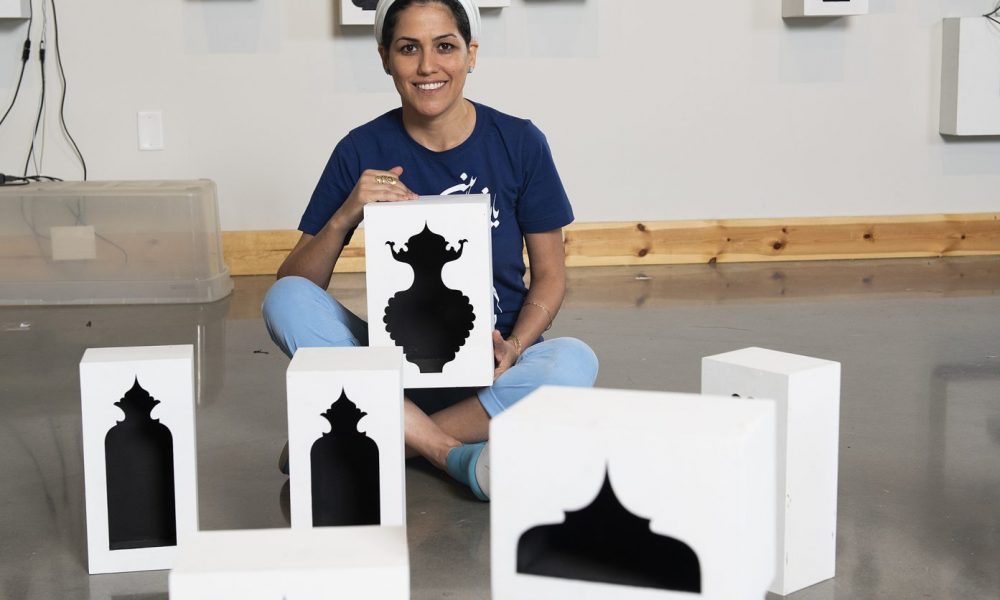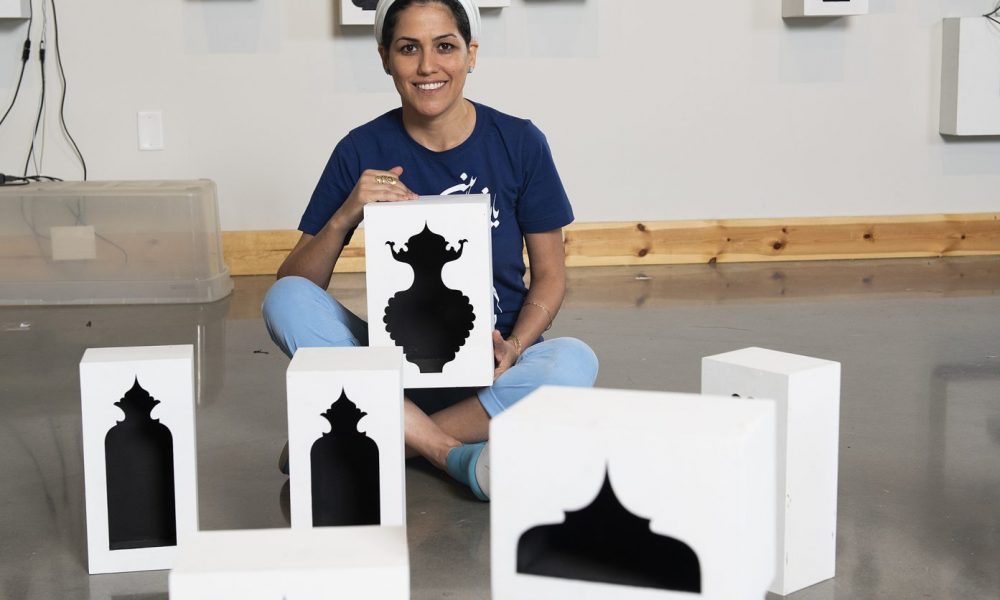 Today we'd like to introduce you to Raheleh Filsoofi.
Every artist has a unique story. Can you briefly walk us through yours?
I was born in Tehran, Iran. The story of my childhood is an account of growing up in a time that my country was torn in two different ways. Initially, there was a revolution — an internal struggle that tore apart a country that itself was in the midst of modernization; and then there was the eight-year war with Iraq. Trapped in confined spaces, trapped in houses, and shelters, my generation developed an auditory system stronger than vision during those days. The sound became an important means of exploring what was happening around us, and later it played an integral role in my art and life. The sound of prayers from the nearby mosques, Persian music and poetry, mixed with the sounds of marching, slogans cried out on the streets, and helicopters, warning sirens, and bombings were all part of my early experiences with sound.
As an Iranian citizen, especially a woman who was constrained by the law to the judgment and permission of my father, my brother and my husband in every single step of my life, I decided to leave Iran and seek my future in the United States. Nevertheless, due to my status in the United States, for many years I didn't have the luxury of living a totally free and unrestricted life with full freedom of movement, settlement, and choice, so these became the biggest issues in my life and in my art. While my early art practice in the United States was pretty much an exploration of my artistic heritage — ravishing tiles, alluring Islamic patterns, ceramics and so on – the lasting trauma of these experiences influenced my artistic views and at the same time gave a new direction to my career as a social practice artist. I developed my concepts while I worked on my MFA at Florida Atlantic University.
In 2012, while I was still in graduate school, I went on a research trip to Iran, this time not as a fellow Iranian, but as an artist aspiring to learn and explore. During this trip, I interviewed over 30 Iranian women who were making a great contribution to their respective communities. I traveled from Tehran to the North and Northwestern regions of Iran. The women that I met came from different backgrounds, and their practices opened doors to me and helped me to understand and re-evaluate the notion of my own identity as an Iranian woman and more importantly as an artist. I was mostly influenced and inspired by the work of women potters in the villages of northern Iran. For a couple of months, I learned how they lived and how they thought, and how they made pottery in the course of their daily routines. What stunned me was the hidden beauty and power of their simplistic, abstract mannerism. These women worked as leaders in their communities, creating art, supporting their families, and providing jobs and opportunities to others. Their pristine craftsmanship and the purity of the presentation of their works was what set them above the average. Their work and their dignity were things that hugely influenced my installations later on: the light, the material, the presentation of their work in their storage rooms, their guilelessness and honesty.
After I got back to the United States, I felt obligated to become more responsive to what happens in the world and to create work that is more meaningful to me and those who see it. My multimedia installations are based on this sense of duty and obligation, and I strive to achieve the simplicity and honesty that I experienced in the studios of these women. What my work aspires to is a humble elegance, arranged for a variety of media in a safe space, a common ground for communication, that allows the viewer to enter, to contemplate, and to observe with an awareness of the most profound and complex of our current issues.
The story of my new life is taking place where I live and work between Florida and Texas, and I often go to Iran for my research and visiting family.
Please tell us about your art.
My work responds to the rapidly changing socio-political debates around the world and their expansive influence on human conditions. Immigration, borders and cultural communication are on the tip of everyone's tongue, and they are interwoven with notions of identity, belonging and habitation. For example my most recent work The "Inhabited/Inhibited Space," invites the viewer to explore the personal recollections of sense, sound, and place. In the wake of newly imposed travel restrictions, I confronted the paradox of inhabited and inhibited space: how is it that places and things that are familiar can suddenly be denied? What impact does such denial have on one's sense of identity and one's place in the world? Is there a basic difference between the born citizen and the naturalized citizen, or can each hold the same experience? How can one relate that experience to those that cannot enter the inhibited space?
Through this work I intended to build the paradox around a common metaphor – ceramic vessels that stand in as people, places and as the sounds that people associate with those places. Collectively, the vessels act as a symphony of lyrical and ambient sounds that evoke an estranged or a promised land for all citizens of the world.
As an artist, I wish to engage with the viewer in a way that establishes a dialogue through shared experience. I experiment with multimedia installation, as it can convey multiple layers of perception and interpretation, while each medium plays a separate role on its own. Dialogue at multiple levels engages audiences from different cultural backgrounds in the way it shares the untold and hidden events that I have experienced and that are shared by a large group of Iranians away from home. Multi-level dialogue also functions as the cultural bridge that I have always strived to build between my culture of origin and the culture that I am a part of now.
Do you have any advice for other artists? Any lessons you wished you learned earlier?
Travel as much as you can. See unknown and unfamiliar places. Make friends with other people from other cultures. Eat their food. Be open to new ideas, try new media. Challenge yourself. Do not be afraid. Do not look for balance in your life, but rather be bold and passionate, and be open to new possibilities and directions. Look at your weaknesses as your strengths. Trust yourself. There is nothing in this world that hasn't offered some kind of lesson, and I am sure that more is to come. I do not have any regrets.
How or where can people see your work? How can people support your work?
Most of my work can be seen on my website [https://www.rahelehfilsoofi.com] and my Vimeo page [https://vimeo.com/rahelehfilsoofi]. I have included videos of my installation for those who could not see them in person. I always update my website with the list of my upcoming events for those who are interested in attending my exhibitions, talks, and performances.
The only way people can really support artists such as myself is to attend my exhibitions, performances, and talks. Social practice artists make great contributions to our community and bring awareness to the so many different issues that surround us on personal, social and political levels. The presence of people at my shows and other engagements creates a great dynamic for better communication and dialogue. It is through communication that we can cross the "Imagined Boundaries" that have spared us.
Contact Info:
Image Credit:
Reza Filsoofi
Rolo del Campo
Thomas Shea
Getting in touch: VoyageMIA is built on recommendations from the community; it's how we uncover hidden gems, so if you know someone who deserves recognition please let us know here.