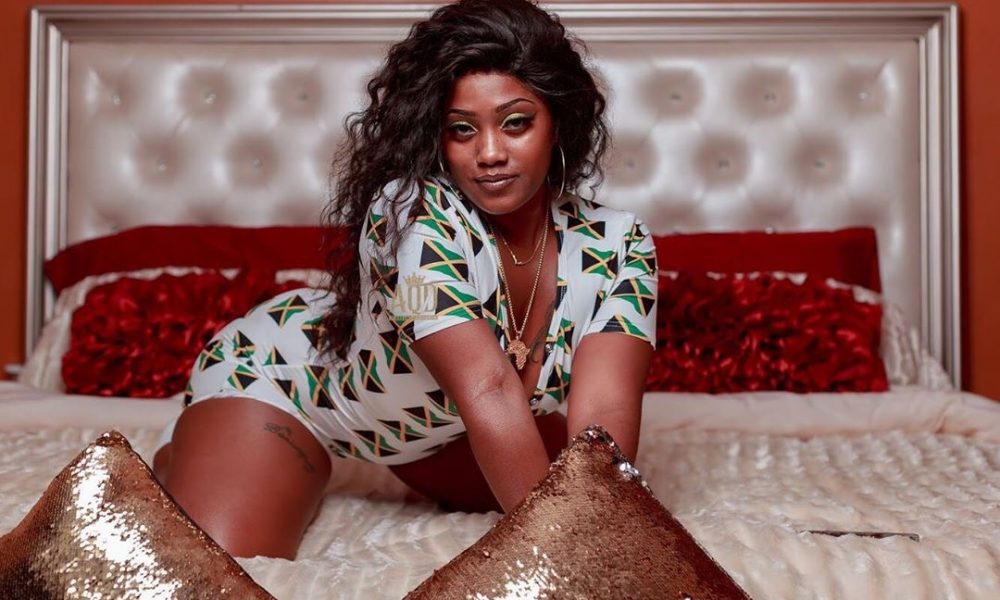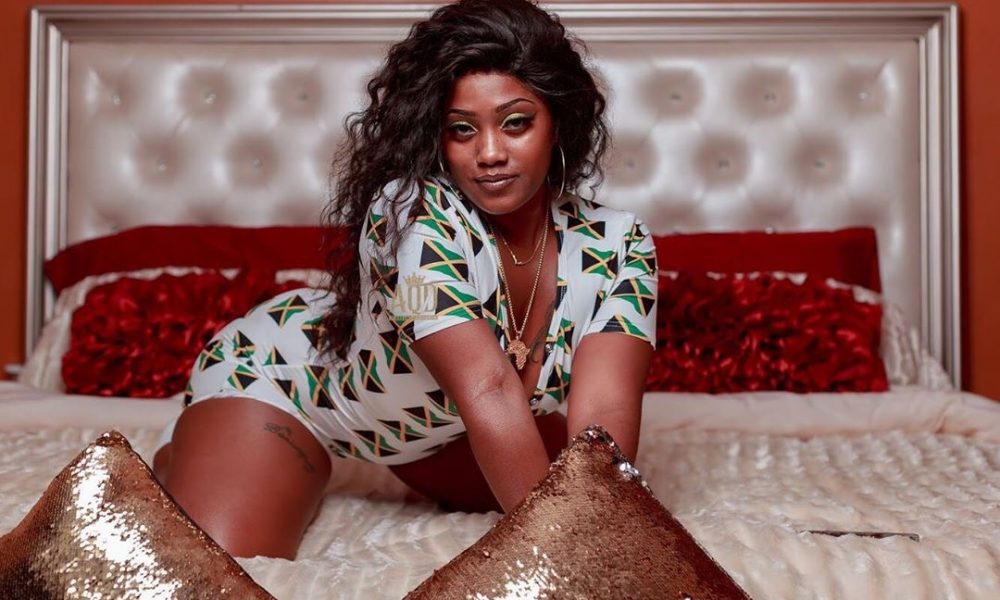 Today we'd like to introduce you to.
Thanks for sharing your story with us. So, let's start at the beginning and we can move on from there.
Hi my name Is Amber Chanel I was born June 3rd in Rhode Island, Providence, My background is Jamacian & Hatian descent! It all started when my grandmother Cherry was alive. She taught me how to make my first Pastry back in 2007. Shortly, after I started baking and selling my desserts at work, after she passed away in 2012, I decided to go full on into my business, creating a logo and etc. At first, it was extremely hard trying to figure out all the legal aspects of it all, but I had great help along the way. At this time, I was working as an Assistant Manager at a MetroPCS store which now T-Mobile and I had a very close friend Jeffery Durandis. He was such a great motivator and kept me going times when I wanted to quite. He gave me really great advice. He even helped me open up my first business account and legalize my business name, "A Queen's Delights"!
Since that time, I've been working diligently, making a name and a way for my family and me. I then moved on to working for the Great American express as a "Platinum Care Professional" I started American express back in 2017. I would work 11/12 hours and then come home and bake until sometimes 3-4 am & do the same things five or six days out of the week. With no baking school or lessons all self-taught, I was started to get much better making wedding cakes etc.
Then one day back in February, I outside had some whine with Hubby on a chilly night. We had a fire going and out of nowhere, the fire ignites and blows up on my left leg and arm. At the time, I only had on some Boy shorts and a tank top. I was engulfed in flames on my leg and arms. I had to jump into the grass and stop, drop and roll. It was the scariest three minutes of my life, but I was okay, at least I thought so. My body was so exhausted from the ordeal I fell asleep with wet rags all over my body. I woke up in three hours in terrible pain. Hubby & Mom then rushed me to the hospital to discover a third-degree burn to my left side of my body. It was horrifying. I was out of work for months couldn't walk or lay on my left side & I couldn't sit down because the burn was on my Buttocks and leg. Thank god for family Mom & Hubby and close friends FeFe, Chyna, Shanka, Lizzy helped me basically survive for the next few months.
This experience led me to birth' Unity Essentials" (Unity_Essentials_ on IG). My husband is a Rastafarian. He believes in home remedies and the natural way of healing. We started making Soaps, Lotions, Oils Etc. to aid me back to health. I've suffered from a chronic case of Eczema and skin conditions from an early age, always having to go to the dermatologist. After we started making our started skincare, we realized all my aliments were going away. I had completely healed my third-degree burns. It was astonishing. That's when we knew we had something amazing.
Suffering from skin conditions to the face and body for years was a challenge for me. So, to my skin healing In front of my eyes, we knew we had to share it with the world. You see the start of my skincare line Unity Essentials started due to a tragic accident, but we helped individuals worldwide, which makes my heart melt. That makes me feel my true purpose is being fulfilled. My dream is to see my skincare in people's homes worldwide helping individuals who suffered from skin conditions & confidence getting picked on for having messed up the skin or for being or looking different.
I then returned back to work in April, and everything was going well, but business had started to pick up 10x more. Hubby would help me make the skincare products and print all the labels for the skincare line. I was always drawing. One day, I drew up a garment similar to a bodysuit or loungewear, and I was eager to have it made. I then Found a clothing vendor and had him bring my garment to life. I received the bodysuit on my birthday June 3, 2019. I then came up with yet another idea to create loungewear for induvial like me who is always home but wants to feel sexy and comfortable doing your regular daily routine whatever that may be. Then before you know it, I created A Queen's Designs Loungewear/ Sleepwear. Now to this date, November 2020 we have well over 30 design onesies in store.
At this point in my life, all my business ventures had picked up so much & I remember being at work feeling really depressed and overworked. I had now been with American Express for three years with excellent benefits, a great environment, wonderful learning experiences. American express was a great job but in my mind, I was feeling stagnant and stuck and every day going to work felt like a jail sentence. I don't know if anyone ever felt this feeling or if it's just me?
I received a call from a client, and he was a college professor in New York. I will never forget this conversation because this was the turning point in my life. He said, "Amber, you sound like such an intelligent girl. He then asked me is this your dream to work at American express all your life or have different goals. I then proceeded to tell him about my three businesses and how much love I have for them. He told me, "Tonight when you get home write your five year plan & If your businesses are demanding your attention Do what's necessary for you to succeed in that area. He said 'Trust me everything will work out" I was really worried about parting ways with My job. You know that's the security we all need in life, that cushion of comfort, That for sure check and the insurance just in case. I then realized if I never take this chance, I will never know. If I don't try to stand on my own two feet, how will I ever know for sure. So, in August of 2020, I put my two weeks in, and I've been amazing since then.
I feel like it's been the most liberating and freeing experience being able to call the shots and be your own boss. It takes a lot of self-discipline, but you'll be the happiest you've ever been in life!
This is my story behind how I started and to this day I am running all three businesses with the help of my Mother. She works for the Department of children and families during the day and AQD at night. My husband does all the Labels, Flyers, Promotions, and deals with the packages. As for me, I do everything else to keep the businesses run afloat, and I couldn't be happier.
Great, so let's dig a little deeper into the story – has it been an easy path overall, and if not, what were the challenges you've had to overcome?
Nothing great comes easy. I am extremely emotional being a Gemini, so sometimes my emotion gets the best of me, and I tend to crack under pressure, but Then I realize that nothing great comes easy. It's going to be a challenge, and you have to continue to strive. I remember when I was looking for someone to create my website, I found what I thought was a web designer. He told me the deposit for his work was $200.00 then to send all files of images to his work email. I would contact him for weeks at a time with no response. Finally, I realized he then blocked me from all social media. It was a scam. I was distraught I didn't have much money to play around with starting my business. I made a whole cake for that money that he took firm me. I then realized this would be a greater challenge than I thought, but you can overcome it. Me and Hubby worked on my website for almost a month, and he figured it all out. God makes everything happen for a reason. Now he knows how to create websites. That's why it's not always a bad thing when bad things happen. It's the lesson you take from the experience that matters.
We'd love to hear more about your business.
I have three businesses that I told you a little about in the previous question. A Queen's Delights (Cakes & Pastries), A Queens Designs (Loungewear /Sleepwear) & Unity Essentials (Skincare). I specialize in creativity. I'm the baker for my company and the only baker for now. I Draw and create most of the designs for my Loungewear/ Sleepwear line. I also Create all the skincare products in my skincare line from making Cold-press soaps to Melt and pour soaps that make such a difference in people's lives. I feel like what sets my business apart is the genuine love put into each cake, each design onesies, and each bar of soap/ Lotion or Body oil. I wish to spread love, Happiness, & Prosperity!
Pricing:
Skincare ranges from $7-$60
Loungewear from $10-$40
Contact Info:

Image Credit:
DreKnowz Imaging
Suggest a story: VoyageMIA is built on recommendations from the community; it's how we uncover hidden gems, so if you or someone you know deserves recognition please let us know here.