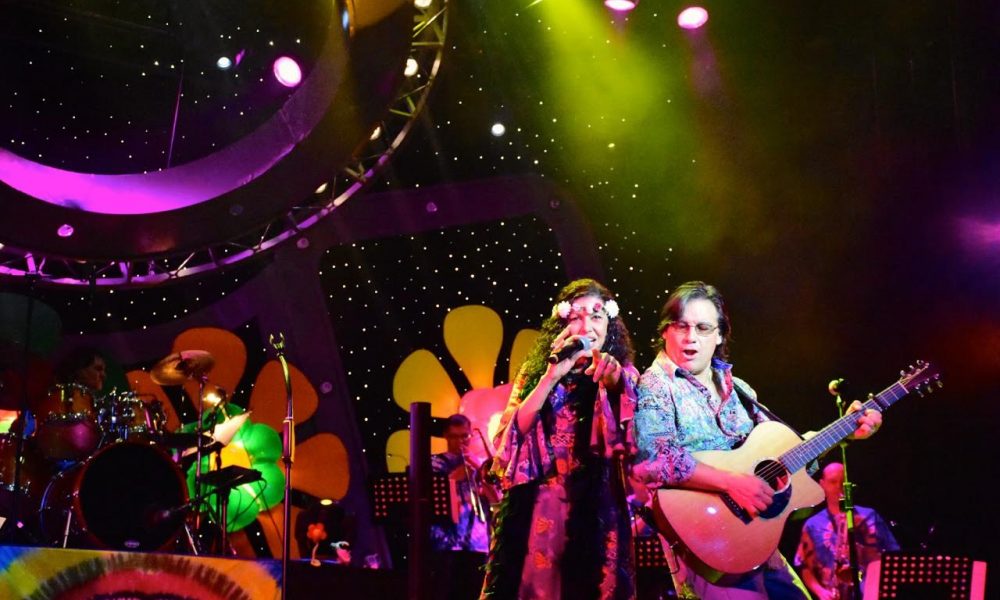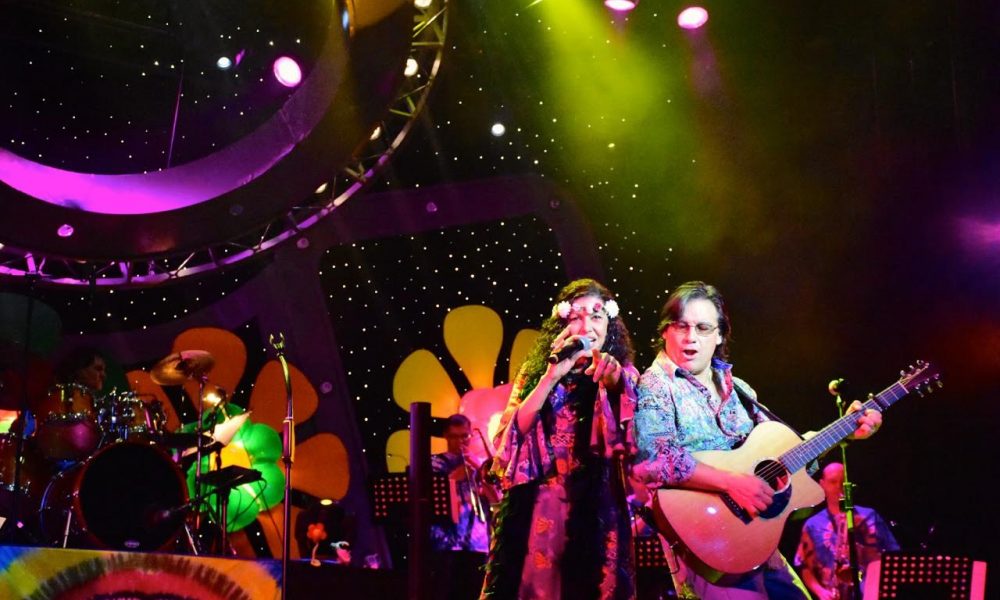 Today we'd like to introduce you to Patti and  Jose Davila.
The renowned shipboard duo JOSE AND PATTI have been wowing audiences worldwide with their vibrant performances, garnering acclaim that's transcended the trans-oceanic crowd and is now branching out to include national and local fundraising events, corporate industrials and gatherings, soundtrack and album releases.
JOSE AND PATTI's original spin on classic tunes and their unique international flair is evident from the moment the accomplished guitarist and sultry vocalist hit the stage and raise the communal pulse to the stratosphere with their energetic delivery. It's no small wonder that they were voted Fleetwide Musicians of the Year by Norwegian Cruise Line. If it seems like nirvana that the two have paired up, one need only examine their history to determine that JOSE AND PATTI seemed destined to become a team.
By 1992, Jose Davila was entertainment director at Club Med's luxurious Huatulco, Mexico resort, having worked his way up to the lofty position after seven years as a lifeguard, land sports, and tennis instructor and sports director at their most exotic resorts throughout the Caribbean, Mexico, France and the United States.
As an accomplished guitarist and singer with over 25 years of performing experience ranging from classical to contemporary to folk/rock, Jose was responsible for music and stage direction, as well as the coordination of a crew of choreographers, costume designers, and sound and light technicians for the nightly performances. Blessed with a gift for finessing the melody in any genre from rock to soul to jazz to blues and beyond, the musician also enjoyed his own time in the spotlight. Jose was searching for a partner to accompany him on his music sojourns when Patti Tateo, a vivacious and brainy music industry marketing executive who'd been moonlighting as a singer at some of New York's most prestigious clubs and recording studios (where she did session work for various luminaries), entered his life.
Contracted to perform at Club Med, she found her soul mate in Jose as the two tapped into each other's musical talents and the magic – and romantic sparks – flew. "I was amazed at how quickly she could arrange vocals – lead or harmony – on any song," recalls Jose. "Her voice was truly unique." Patti was equally impressed by Jose's musicianship. "He was literally an audience magnet," she remembers. "He's so approachable personally and it completely translates onstage. People would hear his voice and naturally walk over to wherever he was set up that day. Then they would just stay, period."
It wasn't long before the cruise lines beckoned and their repertoire developed into an adult contemporary event package, performed in acoustic or full-blown midi-sequencing, became their forte. "We try to bring out each audience's personality and talk to them, as well," Patti says, of their largely baby boomer-aged crowd. "If we have a conversation going on, that shifts from stage to audience and then there's no 'you and me,' but a collective 'us' and everyone has fun."
Indeed, the demand for a take-home memory from their eclectic shows, in which they segue with mercurial ease from English to French to Spanish, became so great that the twosome entered the studio in 1997 to record Primary Covers, a collection of 14 cover tunes. The indie debut disc includes their original delivery of such diverse tracks as "I Fall To Pieces," "You Don't Bring Me Flowers" and "Guantanamera." Sold at their performances and via their website, www.joseandpatti.com, the album met with such unprecedented success that demand forced them back to the studio to rerecord the tunes and add a bonus track (Kenny Rogers' "Lucille") in 2006. It is now a collector's item online.
Meanwhile, their special full-hour theater presentation of Neil Diamond hits burgeoned into such a landslide of requests for a disc, it finally led to their second release, The Music of Neil Diamond. The set delivers classic tracks like "Sweet Caroline," "Cracklin' Rosie" and 13 others with an original spin that pays homage to the legendary entertainer. "I've always been told that my voice resembles Neil Diamond's," notes Jose. "I love his music and there seems to be almost a cult following to his music and show. An album just naturally follows after doing a live tribute show."
Of the recording process, JOSE AND PATTI find it a welcome challenge. "We sound so dynamic live, but it's really difficult to capture that sound and feel on a CD," acknowledges, Jose. Still, they are managing to use their studio expertise to the fullest with their and hotly anticipated CD release, HAPPY TWO GATHER, A Flashback to the 60s, a cornucopia of 60s classics, which they have recorded both as a duo and as solo artists, and featuring many legendary tunes of the era. (Their most recently recorded disc is a release entitled "Merry Christmas from Jose and Patti", which features novelty tunes, classics, and a few holiday surprises. It has proven to be a sellout each time the holidays roll around.)
If it sounds like theirs is a perfect marriage between love and talent, it's because that's exactly how they view their lives. "I cannot believe that I have so much fun performing my favorite music with my best friend – my wife, Patti – and we actually get paid for this!" exclaims Jose. Patti, seconds his thoughts, adding, "Now I know what they mean when they say, 'Love what you do and the rest will follow.' That is our life!"
The tireless twosome continues to spread their multi-faceted delivery across the globe, performing their unique JOSE AND PATTI shows for countless travelers – and transforming a simple vacation into a musical respite that lingers long after the holiday is over. Look for them in the Hawaiin waters, where they are featured as guest entertainers on the Pride of America!
We're always bombarded by how great it is to pursue your passion, etc – but we've spoken with enough people to know that it's not always easy. Overall, would you say things have been easy for you?
After 25 years of working and loving and living together, we have had our share of huge ups and downs. We love to travel the world over, but the hardest part is when a loved one back home beckons and we can't go. Whether it's a celebration or an illness that hits a friend or family member, that is when we have to pause. It's a doubled edged sword to be able to do what we do, and though we have no regrets, we sometimes wish we could be in two places at the same time.
Apart from that, even when cash was low, our spirits have remained high and we just kept working, taking all the gigs that came our way. We finally came to a place where our repertoire was big enough to put together full show packages. We continue to build on those and make our event performances grander.
We'd love to hear more about your business.
We take pride in our ability to reach across to the audience. Our featured sound is aimed at boomers and their families. For us, the stage is a giant, well-lit living room, and we play to the "family" that watches the show. We try to be as approachable as possible before, during and after all our performances, and we will take all the time we have to do meet and greets. It's just in our nature.
Jose is very hands-on when it comes to our sound. He always maintains the best gear and fits it onto the stage in the tightest and neatest looking package. If it's a large hall, and we are playing with a 7-9 piece band, he will make sure each and every seat hears each and every instrument, without blowing away the front row. On the other hand, if we are playing an intimate acoustic show, and it's just the two of us, Jose will be sure to test and re-test the sound in the back of the room so that every nuance is felt. We have often been told that our sound is "pleasantly surprising"!
Lastly, we take tremendous pleasure in knowing we do our best to make the gig GREAT for whoever hires us. We will customize our entire presentation and always give our all to the entire day of the show, not just the 45-90 minutes we are on stage. Our favorite testimonial on our website, by a very well known and respected agent, is the quote that reads "when you can leave nothing to chance, hire Jose and Patti". That is what we are all about, sonically and professionally.
What are your plans for the future? What are you looking forward to or planning for – any big changes?
Our most recent leap was when we signed with the William Clare Agency. After a few showcases with this agency, we found a bigger audience throughout the state, and we have been booked a year ahead since then. It has brought us to a few colleges, performing art centers and private communities in Central and western Florida.
We have also been asked to fly to and perform in Arkansas, California, Texas, and Rhode Island. Some were private events, while others were sold out Neil Diamond bookings and Happy Two Gather 60s shows. After playing on cruise ships that sail out of Boston, we also have built up quite a big following in New England, where we have headlined in a few theaters and have helped raise money for charities up there.
Locally, we have also helped out the Miami DAV in honor of our late friend Jerome Hall, who was commander of the DAV for a while. He was a Vietnam Vet and inspired us to give to all veterans. We also headline our annual fundraiser for our local church in Pompano Beach called St. Gabriel's. In 2018, the date is set for February 8th and we hope to raise more than $5000 that day! ALL the proceeds of that show go to the church.
If we could do more fundraisers and help out communities in need, nothing would make us happier. Our goal is to work constantly while giving back consistently. The bigger the show, the bigger the win for everyone.
Contact Info:
Getting in touch: VoyageMIA is built on recommendations from the community; it's how we uncover hidden gems, so if you know someone who deserves recognition please let us know here.