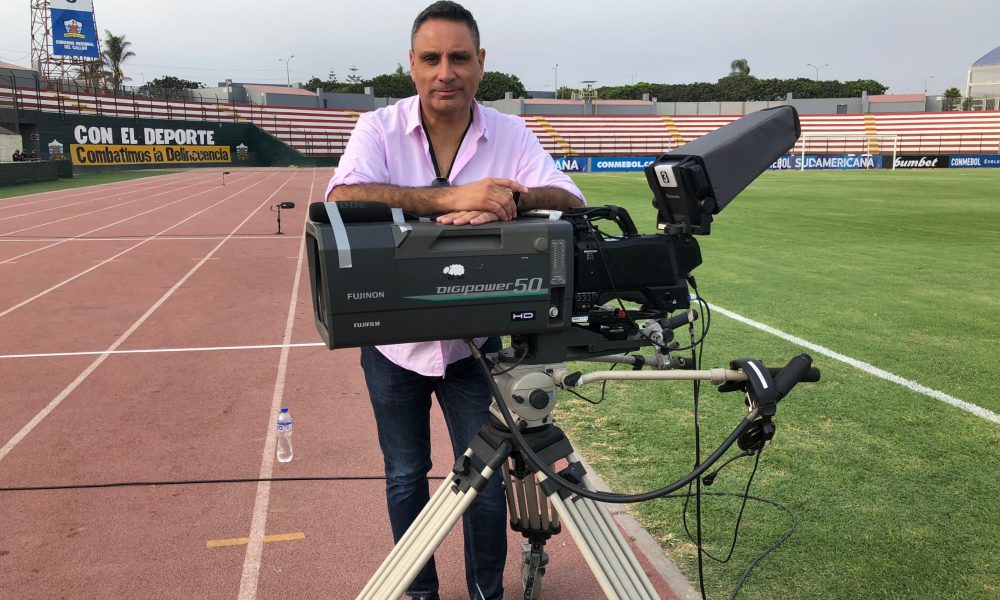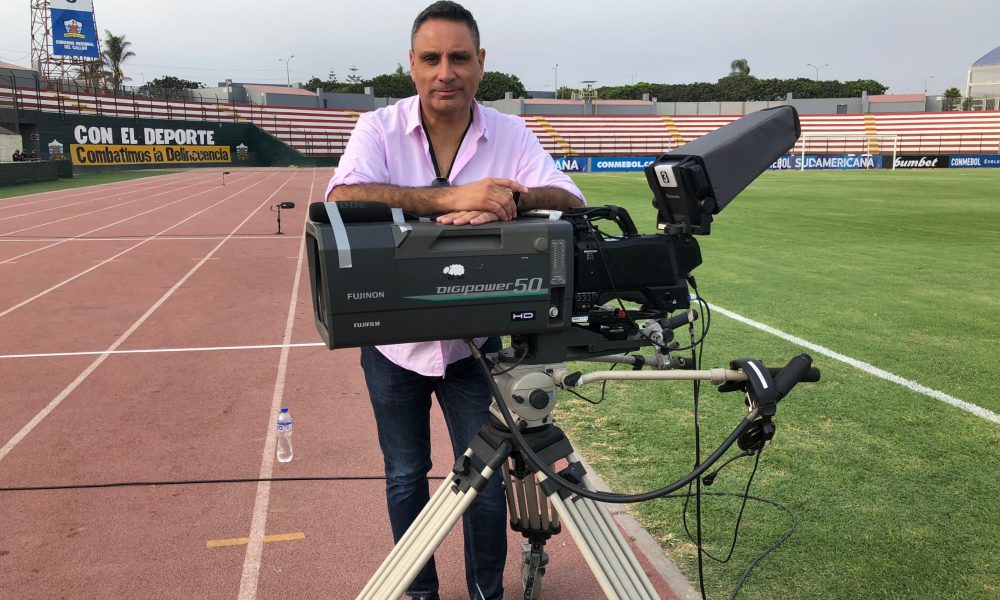 Today we'd like to introduce you to Patricio Fernandez.
Thanks for sharing your story with us Patricio. So, let's start at the beginning and we can move on from there.
Well, my love story with Miami and South Florida started since first time I visited. Maybe in 1996. It was in an hot and humid August (for most of people this month is the worst month to be here). My first shock was when I was leaving the airport and the first gate opened to take a cab hits my body with warm and humid air. Wow, this is really hot, I thought!
I need to mention that I came from a Southern Country, Chile, when summer is really hot and winters are cold and dry. In fact, my body never felt a sensation like this. But, it was my first sight of love at first sight.
Since that first time, when I was a "Miami Beach tourist, till now, has been too many visits in the middle. The next logical step was to choose the city "as our place to live".
The sun, weather and beaches are a major benefit. In other places with cold winters, people are living inside of a refrigerator but here in Miami, it is always warm and sunny, you can go outside using just a light jacket or short pants. Even on colder days.
But the city is much more than that. Miami is life, love, diversity, tolerant, LGBT friendly and an open place for arts and much more. In fact, is the place that I was looking for all my life.
Now, a little bit of my background. During more than 20 years, I worked in Latin America as a Broadcast Engineer, in the most important events, sports and politics. But one of them was the most important for me and my career. The design of broadcast engineering and delivery content planning of the rescue of 33 miners trapped underground. Yes, that epic history that paralyzed the whole world to watch on TV if the "Chilean Miracle could be possible" and the answers was YES, we did it. More that 1 billion people around the world watch the rescue on TV. Almost ten times more than the most viewed Super Bowl… I'm sorry but this history always moves inner feelings inside of me, about my job and the how marvelous mass media are, doesn't matter if is TV, radio or so on… The magic to deliver some content, traveling thousands of thousands of miles throw satellites, fiber optics networks, reaching continents, countries, cities, small towns to your TV or radio, is simply… magic.
After passing all immigration process and with my investor visa in my hand, things starts to move on. We've created Tecnomedia & Satellite, our company provides streaming and delivery content services to anyone that wants to create your "TV Channel Online". Right now, over Streaming Platforms, as Youtube, Periscope, Facebook Live or embedded players on websites, TV is the most democratic institution in the whole world. Anyone could be the owner of their own TV station just using a cell phone broadcasting for example, a kid jumping on the beach and yes, this is TV, the real TV.
With this niche as a focus, we helped to several companies outside of United States to create their delivery network platform basically in business content area. Many companies and churches uses technologies to spread their message to specific audiences that in other ways they couldn't do that.
But I had a balance in due with myself.
As a Miami lover, I wanted to share all that feelings and sensations that the city have. Beaches, neighborhoods, Wynwood, La Calle 8…. too many places, activities and the way of life as a Miami resident makes me feel that I can't shut my mouth about what I'm seeing and living day by day. Sometimes, I thought to perform on Podcast, but it wasn't enough for my cravings.
In my office, we have the state of the art broadcast equipments, including cameras, cellular bonding transmitters, video switchers… in fact, all that we need to create our own TV channel as we did with many clients. One day, late at night in my desk, I take the decision: We'll do: "I Love Miami TV".
Things starts to move really faster, we spend too many days and nights configuring our master control room. We run several days of test, test and more test, trying to find how we can do what we want. A Youtube channel that looks really likes a "pro" but with a point of view as a "Selfie TV". Selfie TV because now, social networks are in selfie mode, a picture, a video, on Instagram or Youtube, in itself. Today, history is told in selfie mode. Best footages of past hurricanes Maria and Irma was taken from selfies from an anonymous cameramen in front of that beasts, with higher audiences even than the most important TV stations of the country.
One day, we did really something crazy, we connected simply $399 Gopro action camera to a LiveU cellular transmitting system with an MSRP of more than 40K including transmitter and receivers.. crazy!!!! But the miracle started to happen. Then, we add a $100 mic, a $20 selfie stick. And finally, Selfie Mode -looks-like-a-real-pro- was found and on the air over Youtube.
Now, I Love Miami TV is running 24/7 on www. youtube/ilovemiamitv, reaching more audience day bay day, with one of our most popular (and simply) show. It is really simple. We use an automated software that catch a hashtag that we previously choosen, i.e. #picoftheday and randomly it choose the last post with the hashtag to our master control and it is shown on our YouTube channel using a live footage from ocean drive with post superimposed on it.
Unfortunately, I really wish but I can't do finish this history, because it is starting right now and day by day, we are writing a new chapter. Which will be the last one? Really, I don't know.
Great, so let's dig a little deeper into the story – has it been an easy path overall and if not, what were the challenges you've had to overcome?
Of course, being an entrepreneur is not so easy. In my case, it was perhaps more difficult, because first of all, I had to apply for an investor visa. In fact, it means that you need to create something very strong on paper, a solid business plan and obtain consular services authorization that you are a reliable person and your true intention is to do business here, not to find a job.
Every entrepreneur knows that a solid business plan does not guarantee anything. Things can change in just a second. The key to success has been an act every minute of the day attuned to reality and have the sensitivity to feel what is happening to synchronize with your potential customers.
Then, move from your country to another country. With only three suitcases and a backpack full of dreams, plans and projects, it may be the hardest part.
Alright – so let's talk business. Tell us about I Love Miami TV – Tecnomedia TV – what should With our mother company, Tecnomedia TV, we were chosen as a business niche through the development and implementation of streaming services for all types of companies, businesses and churches.
Curiously, the most aggressive in terms of innovating and taking challenges are precisely the churches and ministries. They have discovered that streaming video and delivery content, can go much further than they can  never imagine with their message. Today, Online TV is the model "to be". Meanwhile, cable TV models are already living their last days, in the way we have known them since the last 70 years. Today, anyone can own a TV channel online in any of the several distribution platforms that internet provides. I mean, starting with YouTube to the most complex servers and content delivery networks to the most biggest projects and broadcast their own content to people using cell phones, tablets, desktop PC or even any TV using Roku Platform to every corner of the whole world. In the meantime, television has geographical restrictions.
Also, within this new standard, it is possible to monetize content. Imagine simply that a church has an audience on its own internet channel of 1,000 viewers per broadcast every Sunday. If they decide to monetize at a rate of $ 1.50 per viewer, less charges for the use of money collection companies, the balance is approximately $ 1.20 per viewer. In one day, it could be $ 1,200 and in a 52-week year total could be around $ 62,400.
As you can see, this is a way to spread message but it also gives the opportunity to collect money for charity, salaries or expenses in a simple, fast and effective way.
Well, we started making television from inside of the television industry for more than 25 years. Many times, it happened to us that the vendors of equipment or technology tried to sell us the things that by orders of their bosses they had to sell or liquidate stocks. Things that really were not what we needed and that finally were in some warehouse waiting to be taken out of inventory for useless reason. Under those terrible experiences, that we have had to live more than once, we decided not to be just sellers or product marketers. We decided to be an integral solutions giving the opportunity to our customers to fix a problem, at a fair price. Since then, we knew the dark side of the business.
And well, we are really proud because we are craftsmen, with every project that we perform, we love what we do and we do it because we love our job. And yes, it's something that makes me really proud personally. The design of the workflow of content delivery through a huge network of satellite and fiber optics, for the transmission of the rescue of 33 miners, as I mentioned earlier.
Is there a characteristic or quality that you feel is essential to success?
Basically, empathy with customers. For many of them, our service is an entire new world, with new technology, new concepts, even new words that they never heard about that. We spend time listening and teaching. Because many times, they have an idea but they don't have the words or concept to explain that. So in that case, we use all our experience and enjoy every new challenge as I did on my first job when someone gives me an opportunity.
And now, with our new baby, YouTube/Ilovemiamitv, we can show to anyone how easy it's been online and get their own TV Channel On line as we do, with an average rate of 24 minutes per viewer. Amazing, right!
Pricing:
Our prices starts in $100 per 45 minutes of consulting.
Contact Info:
Address: 350 Lincoln Road
Miami Beach, FL 33139
Website: www.tecnomedia.tv
Phone: +1 888 507 8113
Email: sales@tecnomedia.tv
Instagram: Ilovemiami_tv

Image Credit:
Tecnomedia & Satellite / I Love Miami TV
Getting in touch: VoyageMIA is built on recommendations from the community; it's how we uncover hidden gems, so if you know someone who deserves recognition please let us know here.