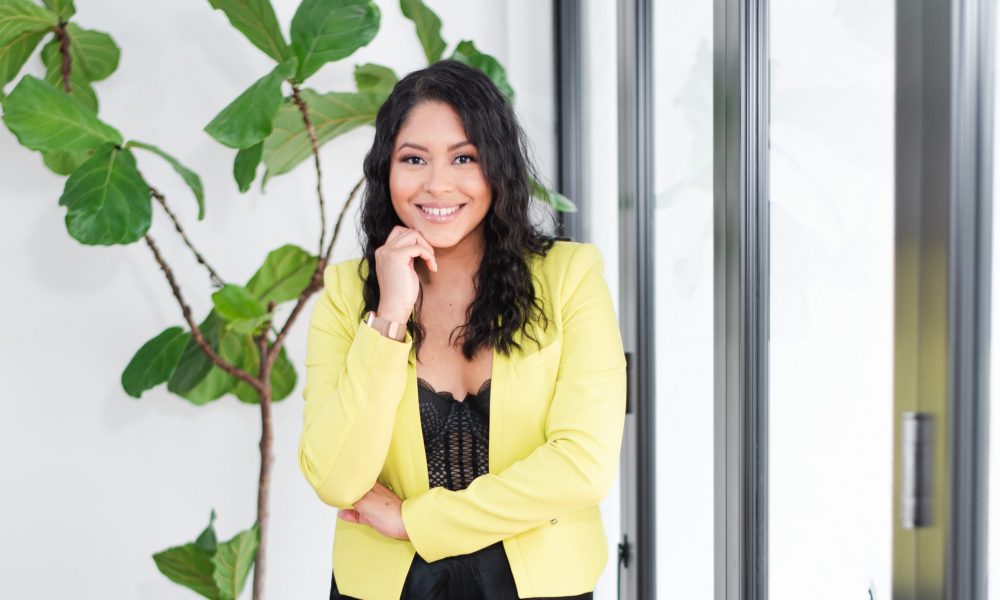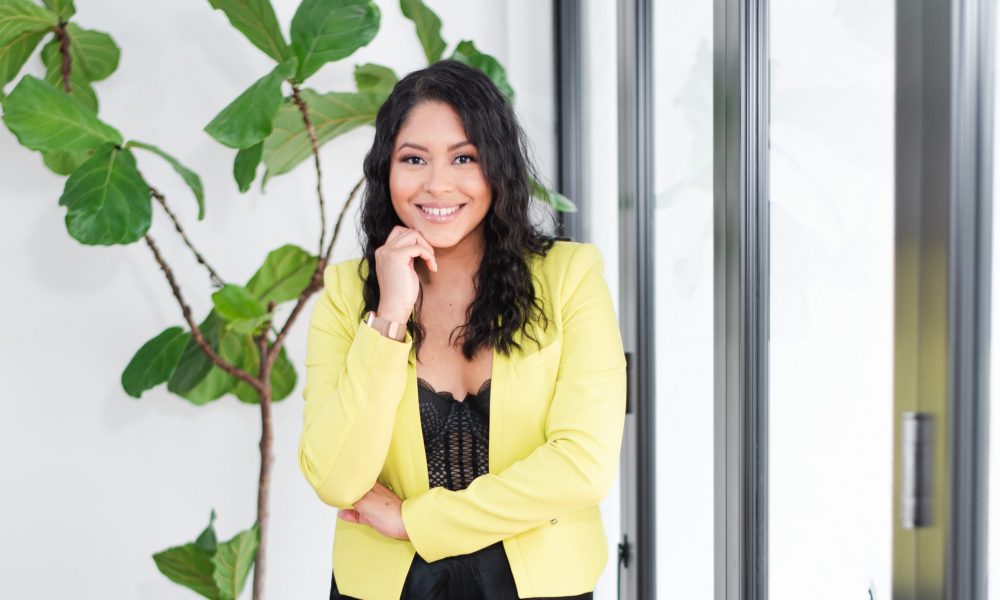 Today we'd like to introduce you to Patricia O. Urquiaga.
Patricia, can you briefly walk us through your story – how you started and how you got to where you are today.
Becoming an entrepreneur was always a dream of mine. At 20, I was enrolled in school full-time (undergraduate), was expecting my first child and had recently quit my job because I wasn't happy.
Through a temporary/permanent staffing agency, I came across a data entry job at a marketing firm based out of Fort Lauderdale. After a few weeks on the job, my boss and I started to build a close relationship. She became my mentor, and I can honestly say she had a lot to do with my success early on. With no experience, she took a chance on me and taught me the ins and outs of the marketing industry (including components such as advertising, public relations etc.), about building, managing and growing a business, how to network and more. These are things that students usually learn in school and then once they graduate, they go ahead and start getting hands-on experience by working at a firm.
But for me, I was doing both at the same time – which was truly a blessing. I was determined to learn everything, so I gave 200% to everything I did. I was with the marketing firm for approximately six years and worked my way up from an administrative assistant to a marketing coordinator, account executive, media planner and buyer, account supervisor and head of media planning and buying. I had the opportunity to work closely with c-level executives across the country, train employees, and manage clients such as the University of Miami, KinderCare Learning Centers (a division of Knowledge Universe), UBS, St. Jude Children's Research Hospital, PBS, among others. While at the firm, I also graduated with my Associate's Degree in Architecture and Design from Broward College and with my Bachelor's Degree in Business Administration from Florida International University.
In 2013, I was given the opportunity to work for an international digital marketing firm headquartered in Germany and with offices in Miami. I took on the role as new business and sales manager for the U.S. market. My responsibilities here consisted of forecasting monthly sales figures, developing action plans for the marketing and sales teams, identifying and negotiating business opportunities with national and international affiliate partners, agencies, and direct clients, training sales teams, working closely with tech to develop new digital products and more. After two years in this role, I got promoted to operations manager for the U.S., Canada and Mexico markets. I enjoyed this role very much because it came with a lot of responsibility and business operations was something I had a deep passion for. In this role, I worked very closely with the CEO and was his "operational" advisor.
I provided strategic direction across sales and operations, recommended and executed email verification, lead certification, pre-ping with suppression list tools and automated the company's manual billing process to a digital sales statistics system. In addition, I also modified training processes for our internal software/tools/products, built an operational structure for Mexico, planned, managed and oversaw all online marketing campaigns, became a technical liaison for global initiatives between our corporate IT department in Germany, clients and employees, developed and implemented a proprietary external partner network and more. Some of my clients included NetSpend, Publisher's Clearing House, Fluent Inc., ArcaMax Publishing, Debt.com, FlatIron Media, among others. Throughout my time here, I also graduated with my Master's in Business Administration (MBA) with a double concentration in business analytics and entrepreneurship from Syracuse University. After approximately four years with the company, the firm decided to close its U.S. office and I was laid off.
For years, I was happy because I built a successful career and I was able to provide for my daughter and me. However, I always pushed back opening my own business because, deep down I was scared. I was scared to fail; I was scared of all the risks that came with it and I didn't want to disappoint my family. But in 2017, when I was laid off, I decided to deal with the disappointment. So, instead of rushing back to another job, I decided to take a year off to recharge, to find myself, to pray and decide what I wanted to do with my career moving forward. I'm a strong believer in God and I knew that he would open a door for me and reveal his plans for my professional life.
So, I spent time with my family – time that we sometimes take for granted when working a 9-5 or trying to accomplish career goals. I traveled to Dubai, Bali, Puerto Rico, St. Kitts, Bahamas and Colombia. Traveling has always been a huge part of my life – so it was time to go, meet new people, enjoy time off to recharge, reflect, relax, be with family, make new memories and get inspired. Once I was back in the states, my morning routine consisted of either yoga, yin and/or barre, practicing 5xs a week. And I started volunteering again. Giving back, just like traveling, was a big part of my life and when I was working at the agencies, I barely had any time to volunteer. So, I started volunteering again for organizations such as Broward College, Calvary Christian Academy and Calvary Chapel Fort Lauderdale.
After nine years of working on the agency-side and taking a year off for myself, I knew I didn't want to go back to Corporate America. My vision was to create a work/life balance that no company could ever provide. In mid-2018, I decided to open my own business consulting firm (Urquiaga & Company, LLC) and finally pursue my dreams of becoming an entrepreneur. Everything was in alignment. I realized that getting laid off was a blessing as it "took me home" and reminded me of what I'm really passionate about, my true priorities, and what I always envisioned for my career.
Overall, has it been relatively smooth? If not, what were some of the struggles along the way?
Definitely not. Becoming an entrepreneur came along with a few struggles and challenges, but also with a lot of learnings. Some struggles and challenges faced were:
1. Running a business with limited finances and resources: As a new business owner, I had limited finances and resources. I opened the firm a year after I was laid off, so I had limited finances as to what I could put towards the business. One of the choices I made as a business owner was to run/establish my business with no business loans. I'm not saying business loans are not worth it, but in my past, I struggled with personal debt and once I finally overcame that, I promised myself I would never let my finances get to that level again. Therefore, because I didn't have sufficient funds to hire employees – I became a one-woman shop. I made that sacrifice so that I could start building the companies savings and later on use those funds to hire independent contractors, market the business and eventually grow. As the only employee/owner, that meant I literally had to run the entire business myself.
So, during my first year, I worked 40+ hours a week, including late nights and weekends. I did a lot of "grunt work" in addition to establishing the company's operational processes, networking to promote the business and find clients, drafting new business proposals, conducting new business meetings, executing all of the work for the clients, bringing the results and making sure they were happy etc. – did I say, all while being a "single mother"? Additionally, because I had limited finances, that meant I couldn't really purchase or invest in specific software and other tools that would help run the business efficiently. So, to overcome this, I leveraged "free" tools such as free tracking software, I manually developed my own invoices, took training on graphic design, website development and CRM platforms, to name a few.
2. Raising capital for the business: In the beginning, I struggled to generate capital for the business. Since I was a new firm, I wasn't generating enough revenue to save because I could only take on limited clients since I was the only employee. My goal as a new entrepreneur was to build a steady cash flow. Therefore, one of the things I did was take on a second job outside of the marketing industry. I decided to go back to my roots of being a nail technician and working a part-time job. A percentage of my earnings as a nail tech went straight to my company's savings account. Lastly, another avenue I explored was finding and applying for grants specifically for small businesses and/or minority women-owned businesses. All of this allowed me to raise a decent amount of cash flow for the business, which has definitely come in handy now to cover business expenses.
3. Staying mentally sane: This might not be your traditional "struggle or challenge"; however, for me it was. Entrepreneurship comes with a lot of risks and sacrifices which can have an impact in your mental health and personal well-being. In addition to the struggles and challenges previously mentioned, other risks and sacrifices I had to make include:
• Sacrificing the majority of my personal and family time to build the business.
• Risking my personal finances (capital) to invest in the business.
• Dealing with a "no guaranteed income" (or unstable income) and stress/anxiety that comes with it.
Every person is unique and handles situations like this differently. I constantly remind myself of everything I did and learned during my "time off". So, to stay "mentally sane" I proactively manage my time, schedule and set boundaries. My daily routine consists of early morning runs/walks, eating a healthy breakfast, working a specific number of hours with breaks, taking two days off during the week, getting a good night's sleep etc. During my time off, I spend time with my family and friends – we watch movies, go out to eat, or just get together to talk. Certain days I spend time alone to "connect" to myself, my feelings, to reflect on life, family, work and find ways to better myself or find solutions to challenges being faced, and most importantly to recharge. All of these things allow me to keep my stress down, release tension and improve my physiological and psychological well-being.
While being an entrepreneur comes with risks and challenges, one of my biggest learnings in this journey has been being able to recognize the challenges/risks, tackling them head-on and finding ways to mitigate them.
We'd love to hear more about your business.
Urquiaga & Company, LLC is a business consulting firm established in 2018. We partner and advise small to medium-sized businesses across all sectors in the U.S. and internationally on: Strategy, Operations, Technology, Marketing, Advertising (including Social Media), Business Development and more.
Our mission is to "connect" and establish long-term relationships with each client. It's looking beyond the "transaction" and making sure we understand our client's goals, wants, needs, concerns, challenges, etc., to develop the "right" solution for each client focused on results.
What sets us apart from others is that we look beyond the "transaction". We are known for truly caring about our clients and being 100% transparent. We listen and we ask the right questions. We want our clients to be successful so, we motivate them, we inspire them, we apply all our knowledge and expertise when executing on their behalf to make all their goals a reality. We transform their business in a way that makes an impact internally, in their industry and amongst their customers and/or clients.
As the founder, I'm most proud of the company culture I'm creating. We prioritize what's important to us in life. We work hard, we have fun, but we value and understand the importance of having a well-defined work-life balance. We're passionate about what we do. We are a goal and a growth-oriented firm. We do whatever it takes to elevate our client's brand to bring results. We're executers. We have an eye for operations and always look for ways to make our client's business smarter. I love how much we love our clients and how we strive to make an impact. I'm most proud that we always put God first and that we give back to our community through volunteerism and mentoring.
Other services that our firm offers include lead generation, project management, website development and optimization, and content development.
Let's touch on your thoughts about our city – what do you like the most and least?
As a Latina, one of the things that I like best about Miami is its diversity. Miami is known as the "Capital of Latin America" for a reason. According to the U.S. Census, 70% of the people living in Miami are Hispanic. But even so, the city still remains extremely diverse as the Latino population consists of 20+ Hispanic nationalities. I love that people from all over the world come to Miami – whether it's for tourism, business, education etc., making Miami one of the most culturally diverse cities in the nation. You never know who you might end up meeting nor from where, but I truly enjoy the "unique conversations" that spark up and the learnings gained from those conversations. Additionally, because Miami is so diverse, I love that I can immerse myself in other cultures, whether it's through art, music, food or any other form of entertainment.
Miami is a market that has a lot to offer. If I had to pick one thing that I least like about Miami, I would say it's how some people run on "Miami Time" (meaning some people are never on time). There could be many reasons for this – traffic, lack of urgency, or simply that people are just super laid back and relaxed here. Not a big deal;)
Contact Info:
Website: urquiagacompany.com (under construction)
Phone: (954) 729-0949
Email: patriciau1852@hotmail.com
Instagram: @urquiagaandcompanyllc
Image Credit:
M Suarez Photography
Scott Nicot
MASC Medical
Food Friends Catering LLC
Broward College
Suggest a story: VoyageMIA is built on recommendations from the community; it's how we uncover hidden gems, so if you or someone you know deserves recognition please let us know here.