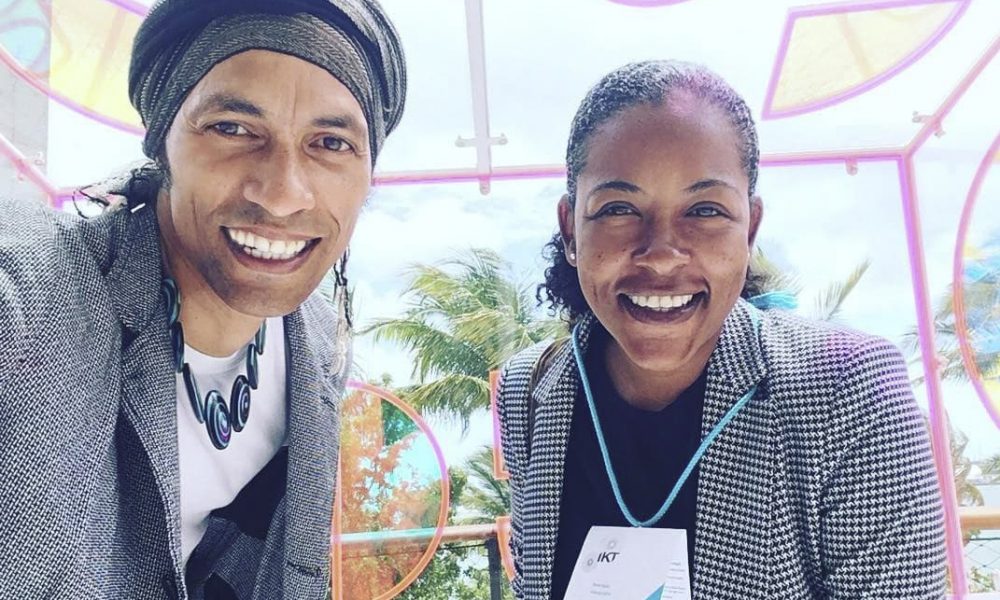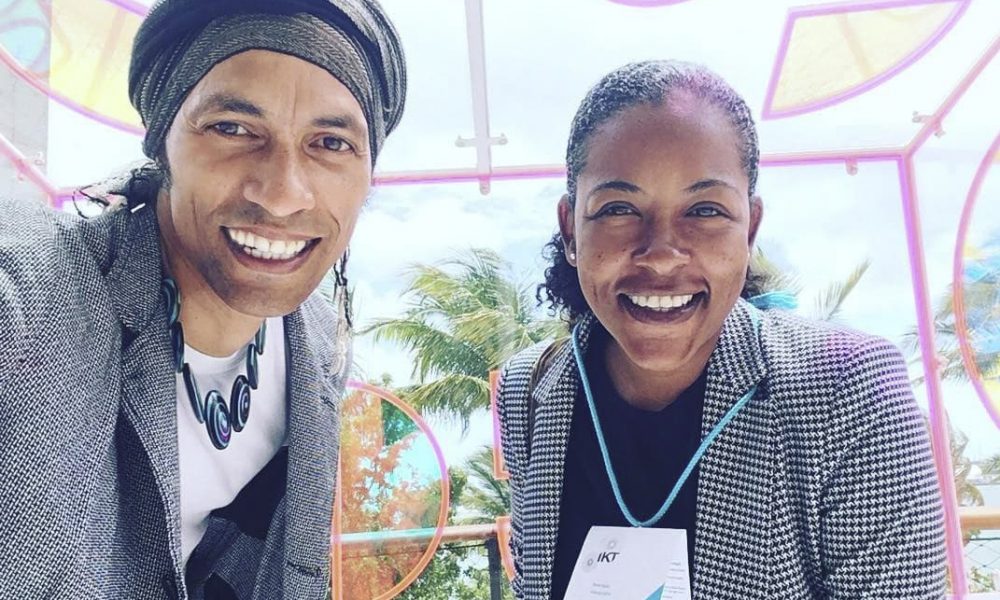 Today we'd like to introduce you to Omni Luis Eligio.
Omni, please share your story with us. How did you get to where you are today?
I am a Total Artist. I founded a group in Havana, Cuba, named OmniZonafranca. We influenced with our practice in the art and letters of several generations inside and outside Cuba. We also created mega events for more than 15 years, where we gathered the best writers and the artistic and musical avant-garde of the island. There we gave identity discourses, to rebuild our nation in all orders. The Economy was one of them.
When I first travel here to the United States, I am interested in the Cuban community in exile as a cornerstone in reconstruction. We have the longest exile in America. Sixty years. I compare it to the Nazi holocaust, but in slow motion.
My art, my life and my business is inseparable from Kizzy M.H. D Omni. One of our art series is titled Time. It is with this work that we connect with the Cuba that was and the Cuba that it is, and we imagine the Cuba that will be after this time.
In Cuba, I meditated in the cemeteries next to the graves of the great men who founded our nation, I meditated inside the ruined buildings, in the most populous streets, and Kizzy filmed and portrayed. In my meditations, I always ask: What happened to us?
So that's how I arrived to the USA and after investigating a while, I concluded that money is the energy that dominates the life of Cubans in exile. And I thought it was the perfect time to interact with money and bring something valuable to this energy. A friend named Alexis Martin, who has a successful business, called me and told me … you are very good at photography and video, you have to dedicate yourself professionally to that. And I believed him. Although I had no means, no idea where to start, or how to quote a job, that same day we began to build the image and social networks of what is now Omni-Kizzy Productions.
Has it been a smooth road?
It has not been a smooth road. Mainly because of the accelerated self-improvement to which we constantly submit. From the beginning we wanted to offer a high-quality service, but we did not have the technical tools or all the knowledge, in addition to that, there was the need to survive in a new country, a new life system, which forces the emigrant to work as a slave with no time to develop their own business.
But I think that the name and the work we brought from Cuba opened some doors that allowed us to leave everything and concentrate on our company.
Then the main struggle has been how to make ourselves visible to our potential clients and how to create a demand for our services.
We have been learning to awaken our ability to generate that demand. Especially by creating very attractive offers that we learned to present to our clients literally in 3 minutes.
Where do we find our customers?
Making a map at different levels of all businesses and companies that we notice have a necessity of what we offer in our city, and visiting them. We were rejected many times, especially because we did not know how to make a natural and compelling speech, and we were even ashamed to contact a manager or director in person.
But also, even though today we have a convincing domain of our presence and what we offer as a service, many merchants and entrepreneurs have no vision of the power of a photographic or audiovisual image to multiply their sales. That is a reality in Miami. Bad taste, lack of knowledge and unprofessional publicity reigning are our biggest obstacles.
We'd love to hear more about your business.
Omni-Kizzy Productions is a company that works in audiovisual and photographic production, without limits. For nearly seven years living in the USA, we have made several documentaries, fiction, short TV series, clip videos, events documentation, festivals, weddings, many promotional videos for parties, personalities, products, businesses. All this, thanks to the need to develop our business and not be able to refuse any type of work.
I specialize in social media management. We have worked on that for important businesses with great success. But it is a job that does not give you rest and deserves to be very well paid.
I have also developed a recognized talent as a creative director, as a photographer and editor, although I consider myself an apprentice in all this. Kizzy dominates those areas, but sound, color correction and design are her specialties. Together we always plan and design the overall production. In many of our productions we have had to build a team with other professionals, which means that OmniKizzy is a company that generates work. This makes us proud.
An interesting detail is that we are known for our work style, always focused on our goal to achieve a product of excellence.
We received many testimonials, reviews, from friends, known and unknown, many of them professionals like us who follow our work, and everyone agrees they can immediately recognize our works, OmniKizzy has become a seal. We consider that an important achievement that tells us that we are on the right path and that our company can rise to higher levels, such as film production. We are wishing to make musical cinema. It is not in vogue but we have ideas very exciting for us.
Is our city a good place to do what you do?
It is a dichotomy, a great contradiction to define if Miami is a good place for businesses like mine. Miami as a city is a good place for any creative business.
It is a city dominated by the sun, the sea and the swamps, hot but also very warm. It is a worldwide destiny and an image. Artists, businessmen and emigrants from all over the world come to invest, to live and to work here. It is an emerging city with more or less a century of existence. An excellent place to launch anything.
For businesses like mine it is perfect, but contradictorily there is a tendency to trivialization, cliché, and a growing uprooting of the values of this city.
The cost of living is increasingly high and the value of our work more underestimated. There is no collective communication, and every day at peak times, it seems more like a city created for machines and not for humanity.
Suddenly I find myself on more than one occasion, sadly, thinking of leaving this city. This means that what anyone has achieved has been under pressure, persistence, love and not because the city has its veins open to the inclusion and development of small businesses like ours.
The city could create new programs to support the birth and growth of small business values like ours. We would do so if we had enough capital to invest in something more than our own company.
But of course, we recommend Miami to start. Because all the contradictions that this city has are perfect to develop the character that any business or talent needs in order to survive and grow in a country as competitive as the United States.
Pricing:
We are now promoting an offer of 15 luxury photographs and a one-minute advertising video for $ 750
We are offering a 1 to 3 minutes EPK video with the best moments of your events, be it a concert, a play, or a private party, for a cost of $ 650
Contact Info:
Image Credit:
All images are property of OmniKizzy Productions
Suggest a story: VoyageMIA is built on recommendations from the community; it's how we uncover hidden gems, so if you or someone you know deserves recognition please let us know here.