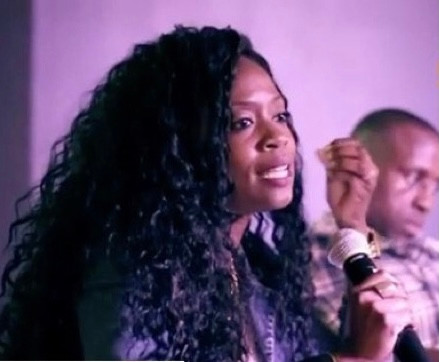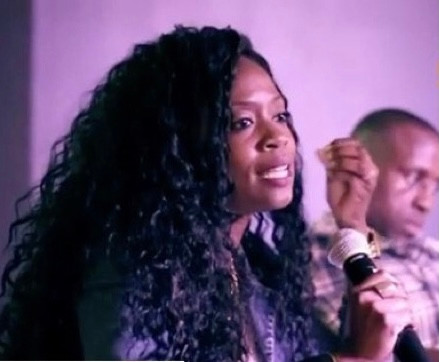 We're so pumped about our conversation with Natalie Diamond. Natalie is a Self-love and healthy relationships advocate and speaker and is also a content partner. Content partners help Voyage in so many ways from spreading the word about the work that we do, sponsoring our mission and collaborating with us on content like this. Check out our conversation with Natalie below.
Hi Natalie, thank you so much for sitting down with us again. For folks who might have missed our initial interview, can you start by briefly introducing yourself?
My name is Natalie Diamond. I am a speaker that strongly believes in the importance of have self-love, adapting to great self-care and only accepting healthy relationships. I once struggle with all of the above which consequently led me to self-sabatoge, toxic relationships and a life filled with unnecessary void. Finding myself via research and my faith (Christianity) my life changed for the better. As a result I have a desire and calling to be the voice that can help others that are stuck where I once was. I have been blessed enough to share my testimony and changing lives through many different outlets such as radio shows, magazines, blogs, my YouTube channel (Natalie Diamond), speaking events and many more. I am an author that was an amazon best seller and also sell merchandise to help facilitate those that want additional reminders of what they deserve, It's my calling and I have a deep passion for it.
What else should we know about what you do?
My business's name is DiamondNU (pronounced Diamond In You). The name originated from the idea that we are all gems with high value, we just have to remember that. I have been able to help people all around the world that suffered with self-image, abusive relationships, terrible marriages to name a few. I've helped both men and women as well. My business is limitless and does not discrimiate against any gender, race, ethnicity or age. We all have a heart that longs for love and that what I'm in this industry to help them find.
How long ago have you started your business? Who's your target?
I started my business small making videos out of my one bed room apartment 6 years ago. It initially attracted young women, college students, etc., typically about an age range of 20-30's. But as the years go by, though this is still the main target, my audience have since evolved. I've noticed more men are listening and older women are as well. I've learned that hurt is not linked to a certain type.
What made you get into this career field? Where did it all begin?
My story has a lot to do with why I am in this field. I was feeling emptiness for a long time. So I'd fill it up with all the wrong things, men, alcohol, partying, vanity, etc. but after a while I got sick of the temporary fulfillment. I realized that I was worth more and worth waiting for – I had to make hard sacrifices and decisions to get to where I am today.
Finding my faith as a Christian helped me tremendously. Also my determination to feel happy, have consistent joy and get the dreams I had in my heart (marriage, family, etc.) made me work hard to find my self, my calling, what I love, what I hate, etc. – this was all a game changer for me. My blinders were finally open and I was ready to conquer the world by helping others too.
How has your business impacted your community and people who follow you?
I've gotten letters, emails, personal contacts with people I know and strangers that tell me how they finally know what love means because of me. They've discovered their purpose because of my company. My business produced some engagements, marriages, healthy breakups, etc. and it still blows my mind! I'm humbled that God would use me in such a way.
These days the word love is used so loosely. The word is abused and barely holds any value. What DiamondNU does is reel back the reminders that hey, just because others don't understand the true meaning of love doesn't mean you don't have to. All it takes is for one person to understand it then for them to pass that along to someone else who continues to spread the message setting forward a beautiful ripple effect.
Our past does not define us, not the broken relationships, not the abuse from family members and not those rotten feeling of being ostracized due to the brainwashing of the worlds misconceptions of life. We all have the capacity to love ourselves and others if we just learn.
How can people get find you and get in touch with you?
I've listed my contact list below. On my instagram and facebook handles is where I typically post any upcoming events or interviews.
Instagram: @NatalieDiamond_
Facebook: @TheNatalieDiamond
Youtube: Natalie Diamond Reviews and Natalie Diamond Talks All Things Relationships (two channels)
Email: NatalieDiamondLLC@gmail.com
Thank you so much again for sharing all of this with us. Before we go, can you share with our readers how they can connect with you, learn more or show support?
Sure, all of my handles are below. I'd love them to spread the word by sharing anything that impacts them, purchasing my book at the Amazon link below and Purchase my merchandise from my website.
Instagram: @NatalieDiamond_
Facebook: @TheNatalieDiamond
Youtube: Natalie Diamond Reviews and Natalie Diamond Talks All Things Relationships (two channels)
Email: NatalieDiamondLLC@gmail.com
Website: NatalieDiamond@gmail.com
My book: https://www.amazon.com/Diamond-Mirror-Self-Reflection-Change-Inside-ebook/dp/B087D1LQJH
Contact Info:

Image Credits:
no credits
Suggest a Story:
 VoyageMIA is built on recommendations from the community; it's how we uncover hidden gems, so if you or someone you know deserves recognition please let us know 
here.