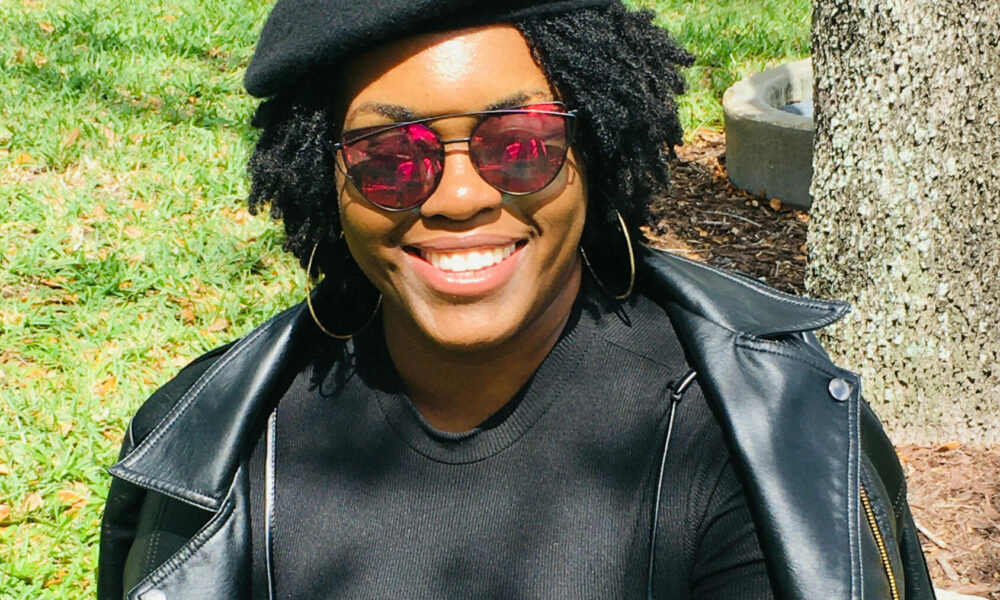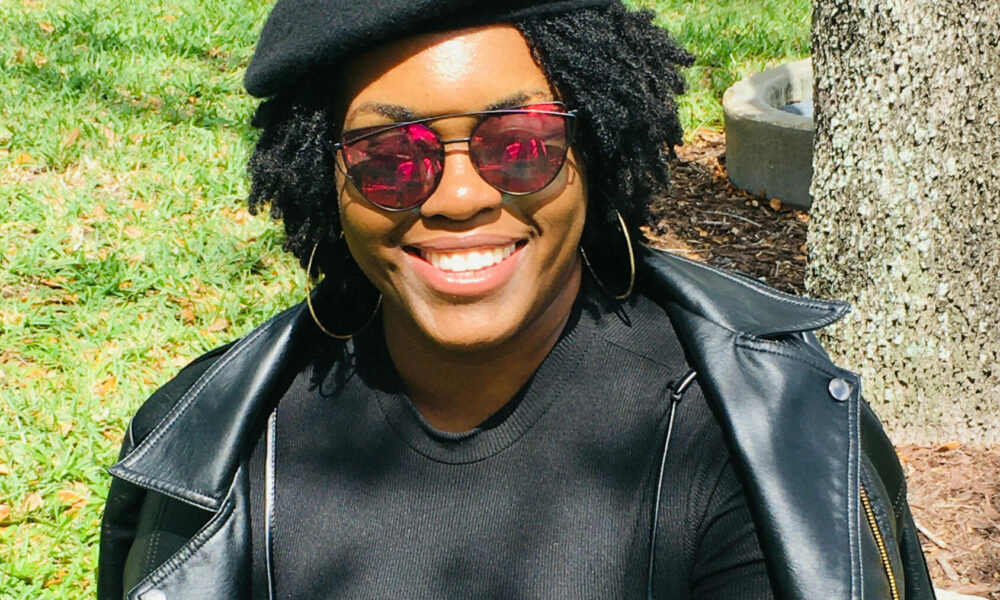 We're so pumped about our conversation with Nancy Verdule. Nancy is the Owner & CEO of Noiré Lux Beauty Bar and is also a content partner. Content partners help Voyage in so many ways from spreading the word about the work that we do, sponsoring our mission and collaborating with us on content like this. Check out our conversation with Nancy below.
Hi Nancy, thank you so much for sitting down with us again. For folks who might have missed our initial interview, can you start by briefly introducing yourself?
My name is Nancy and I am the CEO of Noire Lux Beauty Bar an up and coming beauty brand that caters to both men and women. I spend most of my days and nights in the lab aka my kitchen where I cultivate and formulate products that are made not only ethically but also organically. I proud myself on only using ingredients that grow from Mother Earth herself in my products. I am very much an around the way girl that is passionate about educating , motivating and encouraging those who are around me. I dedicate my time to educating black women and men that our hair is very much desirable , beautiful and manageable. All while trailblazing my own path while changing the narrative about black hair.
What has happened since your last interview with us ?
Since my November 2020 break out interview with you all went live so many opportunities have come my way. Telling my story then as a brand new business owner with such a publication as VoyageMIA. It not only solidified my place in the beauty industry but also brought a lot of interest and respect for my brand. Because of the interview it has landed me in another magazine publications, collaborations, and exposure. I've had many people reach out to me and tell me that my story gave them inspiration and aspiration to go after them dreams. So thank you!
What's the importance of natural beauty products, especially now?
The importance of natural beauty products now is that our society is way more conscious about what they're putting on their hair, scalp,and skin more than ever before. People want to know that they are putting a product in their hair that will not only do what it claims to do.But also knowing they're no harmful ingredients in the products they choose to use gives a lot of people a peace of mind and makes them feel great about it.
What makes Noiré Lux Beauty Bar different ?
Noire Lux Beauty Bar is different because of our target market most beauty brands specifically target female consumers solely , leaving male consumers excluded. I didn't want that for my brand I wanted men to feel inclusive as well. Men also like to feel great about their outer appearance and want to put their best foot forward. I also wanted my brand to be much more than just that. I didn't want Noire Lux Beauty Bar to be just another beauty brand but rather a movement. A community that educates and motivates and encourages both men and women to be confident in who they're. To love not only themselves but also to love the hair that grows out of their God given scalp.
What's your favorite product and why?
Right now the only product that I have out at the moment is our Noire Hair Growth Elixir I will have more products to come they're still being tested . Okay,back to why Noire Hair Growth Elixir is my favorite it is my favorite product because it is much more than a growth oil. It's very moisturizing and is multipurpose the results are fast but you got to be consistent. it can be used to grow out bald spots, help those who suffer from mild alopecia , thinning hair spots, restore receding hair lines, help facial hair that is experiencing stunted growth, as an hot oil treatment and for overall everyday use. Hair loss is a very sensitive subject for many for both men and women. So when I receive feedback from my customers saying that my product help them it's very rewarding for me to know I help someone regain their confidence.
Will there be any more products added to your line up?
Yes, I will phase out the following products which will be our Noire Moist Deep Condish and Noire Hair Growth Elixir Extra Strength in months to come. Our Noire Moist Deep Condish will serve as a deep conditioner for those to use on their wash day. That will help those who experience hair dryness and is looking for a product to restore the health condition of their hair. Our Noire Hair Growth Elixir Extra Strength will be accelerated version of the original Noire Hair Growth Elixir for those who want faster hair growth results.
How has your relationship with your own hair evolved from when you were growing up?
Like most black men and women I didn't look at my hair as something beautiful or manageable. Over the years I would always place my hair in a protective styles. i.e. weaves, braids, twists, wigs etc. Because I didn't know what to do with it and didn't want to deal with it. I'd say around 2009 when the natural hair movement was starting to pick up I decided to chop off all hair and go natural. I still was left frustrated because I couldn't find a product that would keep my hair hydrated. So I decided to loc my hair at the time thinking that would solve my issues. Boy was I wrong my hair was still dry, manageable but dry. Who knew, well God knew that I had a product(s) that will solve my hair issues along with many other people. Now for first time in my life I proudly wear my coil tresses with such confidence and ease. I've taken my time to research and educate myself on what black hair needs to thrive and now I'm in a position to help others to see their crown is beautiful and their hair can flourish too without becoming a product junkie.
Alright, so before we go, how can our readers connect with you to learn more and show support?
You can find me on: Facebook& Instagram: noireluxbb Where you can see more of me. I share tips on hair education and motivate my audience to go after what their heart desires as well as sharing my wins and losses on my entrepreneurship journey.
As far as support click the follow button on my social media handles ( I am more active on Instagram) get to know me and my brand and if you decide to try my product out great, if you just like to engage with me and pick my brain and I can help in you anyway that's cool too.
Contact Info: