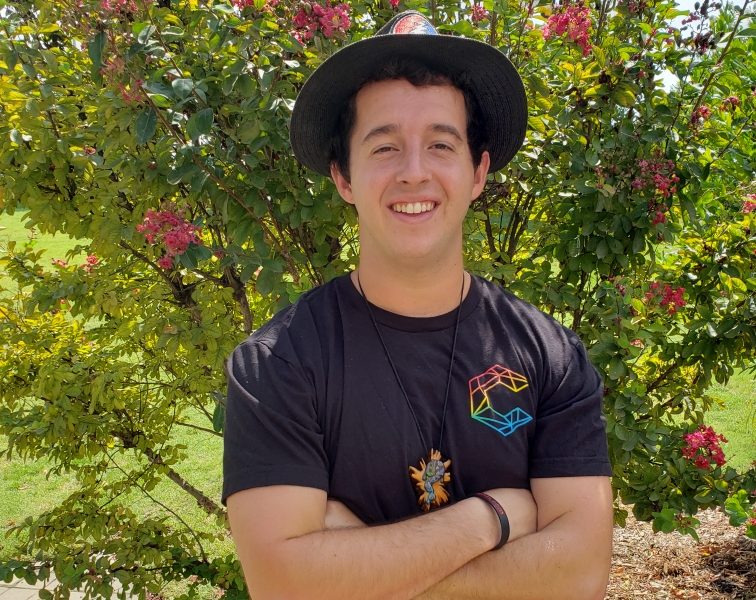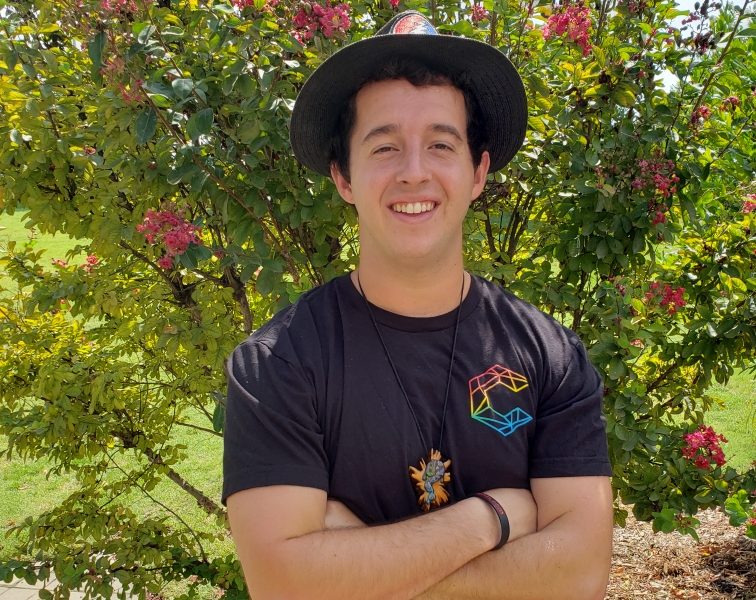 Today we'd like to introduce you to Miles Warren.
So, before we jump into specific questions about the business, why don't you give us some details about you and your story.
I like to think my company has a pretty great origin story. My love for music festivals started when I was 17 years old when I first attended a music festival in Florida known as EDC Orlando 2014. I had the time of my life and remember turning to my friend, Kory, as the festival came to an end and saying, "when's the next one?". Fast forward three years to the summer of 2017. I had been to about every music festival in Florida and surrounding areas, but I wanted to explore more that summer. I planned a two month trip around the country with stops at six different music festivals in states like Texas, Alabama, and Michigan. The second stop on our trip was Hangout Music Festival in Gulf Shores, Alabama. I joined up with six of my best friends and we enjoyed a great weekend of music on the beach. On the last night of the festival, we all traveled back to our KOA campsite, and that is where the story really begins. My good friend Derek loved to color in his free time and was very good at it. We decided we would take a look at his artwork when we got back, but it was pitch black throughout the entire campsite. I thought about a light that had color settings which were sitting in my suitcase and ran to grab it so that we could see the images. As we stared at the images under the light I noticed something interesting, the picture was changing ever so slightly. I pointed out the changes that I was seeing and we all sat there for hours looking at the different images.
My next stop was Bonnaroo Music Festival where I decided to create some of my own coloring's to look at during the festival. I went with three of my best friends and during a set break I decided to pull out one of my books. Within five minutes we had a large group of people standing around asking questions about what was going on that was the moment that I knew I wasn't the only one who loved this. For the next month, I shared it with people as we traveled from one festival to the next but at this point all I thought was, "Wow this is a lot of fun". Nothing yet about the business had crossed my mind. It wasn't until my final stop on my trip that everything started to come together. The last event of my trip was Bassnectar's Freestyle Sessions in Broomfield, CO. The second night of the event had just ended when one of my best friends and partners, Nick Trogdon, and I went back to our hotel room. We sat there for about an hour enjoying my coloring books and watching the small changes the light created. Until now we had only tried this on coloring books but I'll never forget turning to Nick and saying, "I wonder if this will work on other art." We quickly grabbed a poster that I had just purchased at the event and placed the light next to it to our amazement it worked just like coloring books. This was the turning point in my story when this fun concept turned into an idea to create an actual business. That night, Nick and I had a business meeting that started at 2 AM and continued until the sun was up. I'll never forget how excited we were. We talked about everything from how we could break down the color spectrum to create a light that could really bring artwork to life like never seen before, what our target audiences would be and how we could create something that everyone would love that night we created a step by step plan about what it would take to manifest this dream into a reality.
Fast forward again two months and I am back In Tallahassee, Florida where I was a junior at FSU studying hospitality and business. I was determined and hungry to create a business that would take the art world by storm, but I was broke and very busy with school. I wasn't an engineer, lawyer, or artist so I didn't have the skills to create the Colorizer and art on my own. I was a businessman, however, and great at managing myself and others. I just didn't have the money to go out and hire a bunch of professionals. That's when my mother gave me a great piece of advice. She suggested that I use the resources that Florida State University could provide me as a Student. The next day I began doing just that. I went and canvased the campus putting up flyers for electrical engineers, mechanical engineers, law students, videographers, and any other skills that could be useful in the creation of Colorimetry Lights. Students quickly began hitting me up for the job opportunity I was offering the pay I could offer was small but the work was interesting and great for a resume. Soon I had many students contacting me saying that would love to be a part of this project. I quickly hired three engineers and a videographer. I also used the College of Law to get law students to give me counsel and file things such as my trademark and more. I was saving thousands of dollars by using the resources the school offered.
Over the next year and a half, I worked tirelessly with my team to build and manufacture the Colorizer light. After the light was built it was time to build all of our coloring books and art print books. Nick who was now the Vice President and Art Director for Colorimetry Lights and myself worked for another year to assemble a team of artists which is now made up of over 80 artists from all parts of the world. We created five volumes of coloring books titled Colorimetry Colorings and four volumes of art print books titled Handheld Visuals, which were specifically created to work with our light which we named the Colorizer. I also hired another of my best friends, Andrew Seissiger, to be the Marketing Director. We created and launched a social media campaign. The final step to get the business off the ground was to build a 20×15 ft vendor booth that included a huge interactive art gallery so that people could enjoy Colorimetry day and night. We named the booth and gallery the COLORIMETRY EXPERIENCE. The art gallery is pitch black day and night, has 30 images in frames covering every wall, surround sound, and AC to keep it cool and comfortable. We give a customer one of our Colorizer lights and they can walk into the gallery and use it to bring the images to life. The Colorizer will make an image move, shift, and change colors. It is a truly mind-blowing and beautiful experience. After three years of hard work creating all of our products the Experience and marketing it was finally time to launch Colorimetry Lights. Since our launch in early February of 2019, we have traveled all over the country bringing the Colorimetry Experience to multiple festivals. We have attended major events such as Miami music week backwoods music festival a Dead & Co. event, and Firefly. We are excited for what the future holds and before the end of 2019 will be attending a couple more major music festivals and will be ending the year as an Art Instillation at this year's Art Basel. We are excited about the future of Colorimetry and look forward to bringing this exciting and innovative technology to new markets and fresh new fans.
Has it been a smooth road?
When I started Colorimetry Lights, I knew there would be some obstacles, but I never could have imagined just how many. I could write a book on all the struggles that I and the company faced during it's creation. Instead, I'll condense it into a chapter which I'll title The Customs Struggle. We manufacture a lot of products right here in the States. However, our lights are produced and assembled in Hong Kong. It's interesting how it all works but basically, we use three different companies around the world to create our individual parts for the Colorizer. These parts are then all sent to a factory in China that produces the mold for the light and assembles all the components. I had placed all of our orders three months before the launch of our company which was set for February 1st, 2019. This was a strict deadline that had to be met or the company's launch would have failed.
The parts were shipped with more than enough time for the factory to get them assemble the lights and send them back with a month to spare. Everything was going great until I received a call from the manufacturer in Hong Kong they told me that customs had decided to hold all of my parts because of the trade wars that are taking place between the United States and China. When I asked how long they would be holding them, the reply I got was, "As long as they want". When I asked if there was anything I could do to speed things up, the reply was "No. You just have to wait". So here I was everything possible that I could do on my side I had done and yet this was completely out of my hands. I'll never forget sitting in my office (my bedroom at the time) and thinking, "I've tried so hard and yet it's all going wrong". I was devastated. I had worked so many long days and nights to make sure that everything would be ready in time for the launch of Colorimetry Lights, and now I was being told that it probably won't be ready. I wasn't at all prepared to give up yet though, so for the next week, I stayed up until 4 am every night (remember China's morning starts in the middle of the night for us) so that I could talk with the factory and get updates on the customs to hold. After about a week they finally gave me an answer for when customs would release my parts. That answer was "January 26th".
It was January 4th when I received that answer that meant that in total customs was going to hold my parts for a month and three days. I felt like I was a kid again and my parents were taking away my toys and telling me you can get these back in a month. Except back then I probably deserved it. What did I do to deserve this though. January 26th release date meant that there was no way I would receive my finished lights in time for my February 1st launch date.  I didn't know what to do next and wondered if everything was over before it ever really began. That's when I remember thinking to myself, " I am not going to let this stop me." I sat there for over an hour trying to figure out what I could do to overcome this obstacle. That's when it came to me. I knew that all of my manufactures had 500 extra parts that had not yet been sent to China for assembly.
There were 500 extra battery holders at one manufacture, 500 extra PCB boards at another manufacture and 500 case molds left at the third manufacture. Those were the three parts necessary to assemble a finished Colorizer. I have no skills in manufacturing, engineering, or anything of that sort but I figured, "Hey If they can do it why can't I?" That day, I called up all my manufacturers and asked them to please ship all of the remaining parts to my Florida address. I was going to assemble the first 500 lights by hand so that I would be ready for our launch on February 1st. I would need some help though so I called up my father, my girlfriend's dad (who is an engineer) , and my vice-president and told them what needed to be done. They were all eager and willing to help me assemble the first round of lights. We decided to rent an Airbnb in Melbourne Florida that we would turn into a small manufacturing facility for three days. All of the parts arrived and we all met up at the Airbnb on January 20th. We sat in that Airbnb for ten hours a day for three days straight days putting together each light by hand. We created an assembly line and, through much trial and error, figured out exactly how to assemble the lights correctly. When all 500 lights were packed and ready for sale it was one of the best feelings of my life. I truly couldn't believe we were able to pull it off. The statement proved true, " When there's a will, there's away."
We'd love to hear more about your business.
Colorimetry Lights is an LED light company that specializes in creating beautiful experiences that bring people joy. Our main product is the Colorizer, a handheld LED light that brings art to life. The Colorizer makes art move, shift, and change colors. The Colorizer brings out realms of color in artwork that otherwise would never be seen. We also produce art prints books known has Handheld Visuals. To create these books we tested thousands of images to find the best 64 that have truly amazing effects when paired with the Colorizer. We created a five volume series of coloring books that are titled Colorimetry Colorings. These books have no theme, and our idea behind them is to take the user on a journey as they flip from one image to the next. The books feature art that ranges from extremely easy to color, to a medium level, and then to pretty complex. Each volume has a range of all levels of art. We assembled a team of over 80 artists from all over the world, including place as far away as Japan, Indonesia, Britain, and many more to create all of our books.
Each Handheld Visuals and Colorimetry Colorings book is made up of drawings from 15-20 different artists. In the back of every book is an artist's credit page that allows the user to connect with our artists if they want to. What's so cool about the Colorizer is that it brings all mediums of color art to life. It works on paper, glass, canvas, and much more. Even color tattoos come to life this being said what is amazing about the coloring books is that when paired with the Colorizer, you can bring your own art to life. Depending on how you color, your own images can move and melt away when putting under the Colorizer. No special ink, paint, or anything of that sort is required. The magic is all in our patented Colorizer design. We are currently developing more products to use our Colorizer, such as shirts and hand fans. We are experience creators and that's exactly what we do when we travel to music festivals all around the country.
We bring with us a 10×15 ft interactive art gallery, called The Experience that is pitch black day and night, covered in our specialized images. The Experience gallery has to surround sound and AC to keep it cool and comfortable. We give each attendee of the event one of our Colorizers that they can take inside The Experience. While inside, they can hold the Colorizer up to the artwork and bring the art to life right before their eyes. The Experience is extremely immersive and interactive. People absolutely love it and we always have people coming back three or four times throughout the weekend, so they can do The Experience over and over. Many guests bring groups of people back with them so that they can share The Experience with their friends and family. We love sharing the Colorimetry Experience with people from all around. Our Experience has no restrictions on age, gender, ethnicity, or anything else you could think of. All are welcome and we pride ourselves on that the best thing about our Experience though is that if you like it, you can take it home with you. Now, you can't take our gallery home with you but everything you see inside is available for purchase including The Colorizer, our Handheld Visuals, and our Colorimetry Colorings. You can create your own Colorimetry Experience anywhere you want.
I am extremely proud of Colorimetry Lights and the brand that it is becoming. Nothing makes me happier than to see the smiling faces of people when they walk out of our Experience. The hugs people give us the wonderful conversations and all the laughs are what makes all the hard work so worth it every day. We hope to continue to grow and create more experiences and make more people smile. We are just the beginning and hope to help change the world of art, festivals, and anything we can for the better.
What were you like growing up?
I was a pretty normal kid growing up, At least I think. I was always a pretty happy kid who had a wonderful family and a great group of friends. From the age of 4-18, I played competitive soccer and loved it. I also enjoyed snowboarding, basketball, longboarding, and movies. I loved watching movies. I worked hard in school and always kept pretty good grades. I graduated from Gainesville High School and went to Florida State University for college. Four years later, I graduated from FSU with a degree in hospitality and a minor in business. I worked multiple jobs throughout my life before Colorimetry Lights, including being a youth soccer referee, a babysitter, an event planner at a destination management firm, and my favorite a member of a hot air balloon crew. I believe that between sports, school, and work, I acquired the skills to do what I'm doing today. I never could have imagined that today I'd be traveling the country working at music festivals, but I am loving every second of it. When I'm not working these days, I love spending time with my beautiful girlfriend. We are currently relocating our life and moving from Florida where I've lived my entire life in Westminster, Colorado. I am extremely excited about what the future holds and can't wait to grow as a person and a business owner.
Pricing:
Colorizer – $40
Handheld Visuals – $20
Colorimetry Colorings – $15
Packages – $60 Include: 1 Colorizer, 2 books of your choosing, Markers, and a string backpack
Contact Info:
Website: Colorimetrylights.com
Phone: 352-317-4189
Email: Miles@colorimetrylights.com
Instagram: @colorimetrylights
Facebook: Colorimetry Lights
Suggest a story: VoyageMIA is built on recommendations from the community; it's how we uncover hidden gems, so if you or someone you know deserves recognition please let us knowhere.