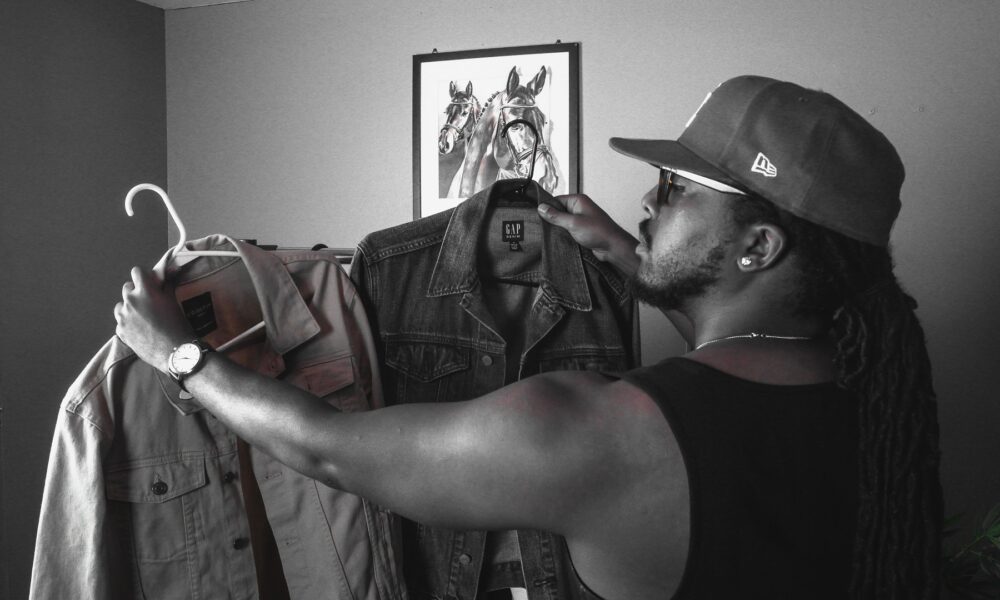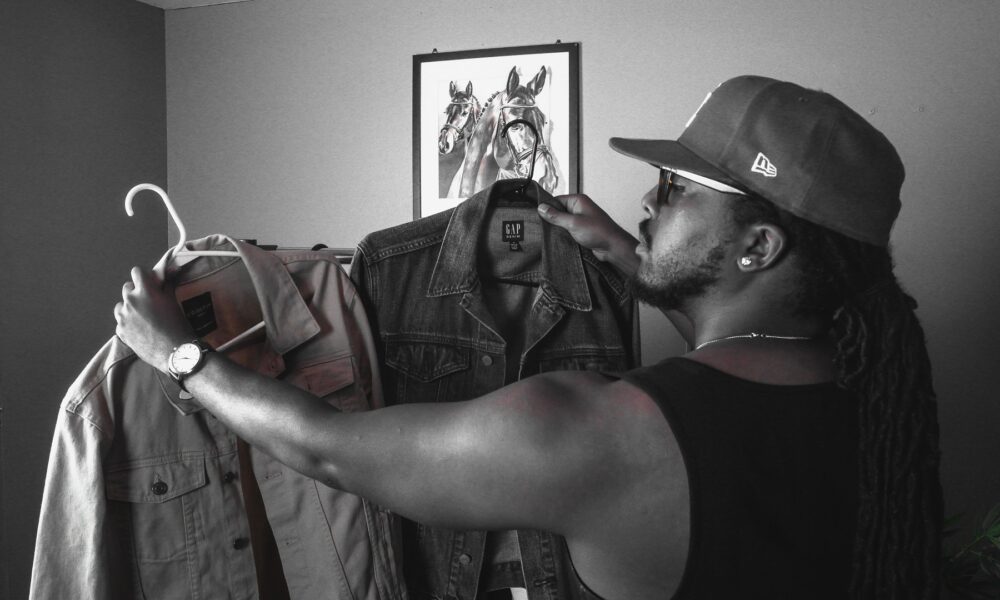 We are thrilled to be connecting with Meshach Berry again. Meshach is a Menswear Blogger & Stylist and is also a content partner. Content partners help Voyage in so many ways from spreading the word about the work that we do, sponsoring our mission and collaborating with us on content like this. Check out our conversation with Meshach below.
Hi Meshach, thank you so much for sitting down with us again. For folks who might have missed our initial interview, can you start by briefly introducing yourself?
Hello all, my name is Meshach Berry and I'm a menswear blogger and stylist from Miami Florida. I run the YouTube channel "Piece Of The Puzzle" and the website www.pieceofthepuzzlesc.com. I specialize in menswear and I create content that can range from full on streetwear to even wedding attire. I also moonlight as a one on one style consultant—offering advice to anyone who may seek to explore the different realms of fashion and personal style.
Why clothing? Why did you choose a field in fashion?
I've always been intrigued by fashion in some capacity since I was a child. I remember my fascination when my older brother would get a new pair of sneakers, hoping that I'd be able to do the same. I eventually became obsessed with keeping my sneakers clean; whether that meant cleaning them with soap and water or licking my thumb to wipe away a tiny smudge (we all did it). Without even noticing, I guess I began to develop a passion for sneakers, which eventually led to me collecting them. I would camp out for Cool Grey 11s, Foamposites or special edition Vans.
As I matured, my taste in footwear began to expand. I soon found myself mesmerized by boots. After purchasing a pair, I would need to find out how to style it, and that's when the fire truly sparked.
By surfing the web, I was introduced to so many different forms of fashion and style. I would watch YouTube videos on how to put certain outfits together, thus turning my obsession for footwear into an obsession for clothing.
After a while, I would take such pride in styling myself, that it honestly changed the way that I felt about myself, in a way that nothing else could. When I would dress up, I would feel like the man. My outfit would become my suit of armor. The feeling was so immense, that I had to teach others the different avenues of fashion, and how to style themselves. I wanted others to experience this feeling, and thus—creating the reason why I chose this field.
What is the purpose behind creating content in the fashion industry?
Because of the internet, e-commerce is at an all time high. As a result, there are more fashion brands than ever before. It's hard to keep up with it all. As a content creator in fashion, I'm able to bring the runway to my audience. I can show my readers and viewers what a product is like before they purchase it. I can display brands that I may have come across that others aren't aware of, thus allowing them to expand their horizons, or even find more value in their shopping. I look at true fashion content creators as an extension of search engines. People want more information on where to shop, and then how to put the outfit together once they've made their selection. It's my job to make this task easier for them. You should be able to leave my website or channel with a better understanding of what you're purchasing or what kind of outfit you want to put together.
What can someone expect to see from viewing your content?
Look books, unboxings, discussions, and even a DIY here and there. They can expect to see the broadest coverage of men's fashion and styling. I can do an unboxing for a pair of retro Nike air foamposites—then my next video can cover the best colors to wear to a wedding. The vision for my content is to be the number one hub for any category of fashion that a guy is interested in.
Would you describe creating content as being fun?
Yes. But please only go into it if it's truly something that you're fervent about. You'd be able to maximize your content output and have a blast at the same time if you do it for your love of the content and not for the dollars. I'm truly at piece when I'm creating, whether it's doing a shoot for my site, sifting through photos for the best selection, or writing down show notes for my next YouTube video. The most fun comes from being able to finally stare down the finished product and feeling satisfied with my work.
What is the most tedious part about creating fashion related content?
Sweating! It looks glamorous on the outside but if you're going through a long shoot things can and will get brutal! I've had shoots get ruined because I'd sweat through my clothes. I've had energy levels dip throughout a YouTube video that requires a lot of outfit changes because it can get very hot and exhausting. So yes, by far the most tedious element in all of this, is getting hot and sweating!
What would you say to an up and coming content creator?
Try to do as much on your own as you can. Try to rely on others for as little as possible. This isn't meant to be a slight to anyone, but if you can control as much of what goes into your craft, then you can truly maximize your output. Buy your own equipment, have a consistent space to create in, and learn how to edit. Yes, it can cause your sessions to last longer, and yes it puts more work on your plate, but in the end, you'll thank yourself for sticking with it. You will have complete control over every single element in your creation, making the extra work worth it.
It was so great to reconnect. One last question – how can our readers connect with you, learn more or support you?
Absolutely! You can find a link to all of my active platforms down below!
Website: https://pieceofthepuzzlesc.com/
YouTube: https://youtube.com/channel/UCX7hhw-07Wp3HIiFTtQAiMg
Instagram: https://www.instagram.com/pieceofthepuzzlesc/
Facebook: https://m.facebook.com/meshach.berry
Reddit: https://www.reddit.com/u/PieceOfThePuzzleSC/?utm_source=share&utm_medium=ios_app&utm_name=iossmf
Pinterest: https://pin.it/7bi6J4M

Image Credits:
Meshach Berry
Suggest a Story:
 VoyageMIA is built on recommendations from the community; it's how we uncover hidden gems, so if you or someone you know deserves recognition please let us know 
here.