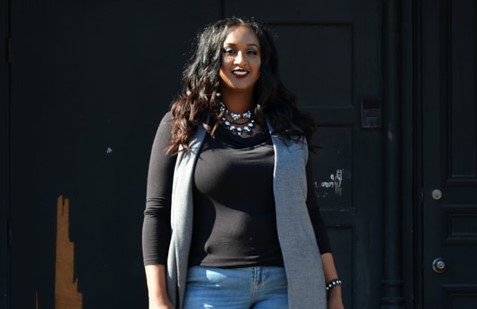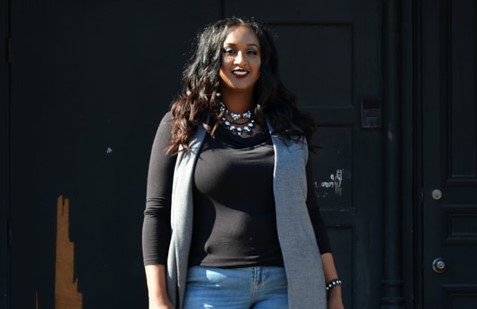 Today we'd like to introduce you to Melissa Clarke.
Thanks for sharing your story with us Melissa. So, let's start at the beginning and we can move on from there.
Physical trials that birth trauma can motivate or defeat. Most say to strive to survive, I will strive to live. That was the motivation I received the day I wanted to give up, I wanted to give up on everything but as a single mother of two children I have made an active choice to not just survive but live; live a life that was promised to me, and anyone who wants better.
Being born to international parents, the culture of school and reward is embedded to be very simple. However, the support of mental health and faith can be limited in some households. I knew the trials we faced in North-Miami when I came home and lived as if we were still on an island and not a metropolitan city. It was during that time in my childhood I was first tested and strengthened. I never knew the battle of my mind as a child would make me a highly qualified educational leader today. Earning my undergraduate and two mastery level graduate degrees only proved that like my favorite childhood rapper and author, I too could be a "rose that grew from concrete." Today I use the positive and negative choices I have made to influence thousands of students in and around Central Florida.
With my work in education, I noticed some deficit in our public education systems, a deficit that would be met by the asset of my non-profit. Over 14 years of experience as an educator, I noticed that the families served needed more than just a teacher in the classroom. My single-parents needed support in their home, my students needed support in their mental health, my community needed me. It was during my educational career that birth my title as "CEO" of Laannco, Inc. (www.laannco.net) a non-profit, founded to "bridge the gap between corporate and community to support youth and education." I decided to create an organization that could serve communities and families like my own. A single-parent household striving for the best for their family, needing support. The events Laannco, Inc. creates supports community needs for education, resources, food, and mental health (all the support systems I wish I had during my times of homelessness and mental health battles with my anxiety).
Students and families that have been blessed with skill mastery, paid employment, or resources from Laannco, Inc. events have since been supported across the State of Florida! Most community members hear about my professional accomplishments but, remember me for the honesty behind my journey. My faith and close friends have kept me sane the nights I have cried and asked my creator "why me?!" I use that faith now to inspire young women and mothers to love themselves just the way they are. This journey led me to my career as a professionally signed model and actress.
The platform as "LisaAnn Curvy Model" (www.lisaanncurvymodel.weebly.com) has been used to be an honest testimony of my mental health journey; and the grace to overcome the battles I have of loving myself. After the trauma of difficult relationships, which can hinder the outlook of your inner self, I realized the more I was honest of my imperfections the more women needed to hear that they are beautiful in the now, in their plus-size (or smaller size), in their journey to earn an education, in their choices to leave a domestic situation with nothing, all these women and more are beautiful right now, from within because they are living! That is how Lisa the model was created today. Since my public platform more and more students have admitted to me that they are feeling defeated in their schools.
I wanted to support my students even after they passed my class content. Because of my degrees, non-profit, and love of my community we (Laannco, Inc.) have created a tech-fusion community school that will professionally support students and their parents to get better employment in a digital workforce. I have since been focusing my efforts on fundraising for the school's grand opening. My hope is that there will be Colossus Private School in my hometown of North-Miami Beach and throughout central Florida offering a colossal impact to low-income communities.
Throughout this journey as a model, CEO, and single-mother I will continue to strive to use my testimony to motivate my students suffering with thoughts of being not good enough, and to be an example to my mothers that shed a tear while their babies sleep peacefully – there is enough worry for us tomorrow, while also supporting a community that would be plagued with violence and tension, to be united and educated.
Overall, has it been relatively smooth? If not, what were some of the struggles along the way?
Childhood I was born in north-Miami, where I was zoned for a school that made my mother regret our move. In elementary I was a Caribbean girl in an American world, attending Scott Lake Elementary in their newly piloted Montessori program. It was there a teacher, Ms. Gwendolyn McClean helped me understand the beauty that exuded from within.
At the time she didn't know I was going home to a stressful environment at times, despite how hard my mother worked to provide for us she could not protect us from everything. It was in my home in Miami that I would hear from a caregiver (while my mother worked sometimes three jobs) I would amount to nothing. I heard every day that no one would love me and I would never be anything. I longed for normalcy, love, peace, and safety as a little girl.  That want for peace was the grace for me to relate to teens in the community that need to hear there is an after and that after can be happy.
By the time middle school came, I realized I can use my education to see new places. I remember catching 4 metro buses each day just to travel to and from Horace Mann Middle for the magnet program. I knew the school I was zoned for could possibly influence me to end my education early like I have seen from my older brother. I knew the hurt he lived and I wanted to make him proud. My mother moved us away from what was normal for a better life and it was there I experienced true self doubt for the first time. I sat in a high school in a city I have never heard of, and couldn't understand why this was better. I wanted to be near family but, it was the desire for family that would later almost break me as a teenager.
Missing my father in Miami and watching my mother survive yet another aggressive divorce with my step-father made me want to give up. I looked at college as a way to escape, which is what made my commute to central Florida feasible. My dedication to make my big brother proud kept me after being disowned in college, and later hospitalized as an adult, and then homelessness.
I didn't know I wanted to live until I realized I survived so much that would now help so many. I am grateful for this journey. And humbled by the challenges.
Laannco – what should we know? What do you guys do best? What sets you apart from the competition?
My company Laannco, Inc. was created as a bridge to help parents, families, and youth! I started by helping principals of low-income community schools create community outreach events on their campus that would increase their parent involvement.
Laannco, Inc. has since started our own community school that is Colossus Private School, a tech-fusion community school. The school specializes in tech training along with core academic strengthening. The students and parents that take part in the curriculum will have an opportunity to become a fully certified Microsoft specialist. The adult certifications also include the options of Small Business Entrepreneurial and Microsoft Specialist. With these options, Laannco, Inc. hopes to better prepare a community to be marketable in tech-centered positions and pay grades.
I am a certified tech specialist and educational leader, I have done years of research on the support tech education can bring to a household and future. Laannco, Inc. continually manages and consults with small business owners in the community to bring awareness to various causes such as mental health awareness, youth education, women's empowerment, and body inclusivity. These events bring resources from corporate sponsors together to serve a community. All funding raised from these events are used to support Colossus Private Schools across our State.
What is "success" or "successful" for you?
I personally define success as a perfect peace in your journey. After losing so much, including my home and almost my life, I realize that tangible things may come and go but your sanity can leave you forever and that peace can be the difference between perseverance and defeat.
Having peace in my journey and being able to provide a safe place for my children to live is my success. The business endeavors are a result of success in thriving through the hardships.
Pricing:
Keynote Speaking/Tech Consulting $1000 per session

Event Management $1200, includes event management team 
Contact Info:

Image Credit:
@Nikollajlleshi; @jessicaKane; @AsharpPhoto; @edztheartist
Suggest a story: VoyageMIA is built on recommendations from the community; it's how we uncover hidden gems, so if you or someone you know deserves recognition please let us know here.