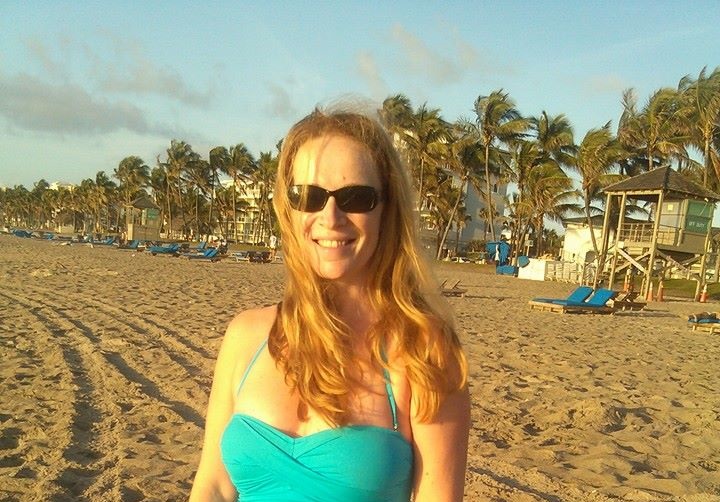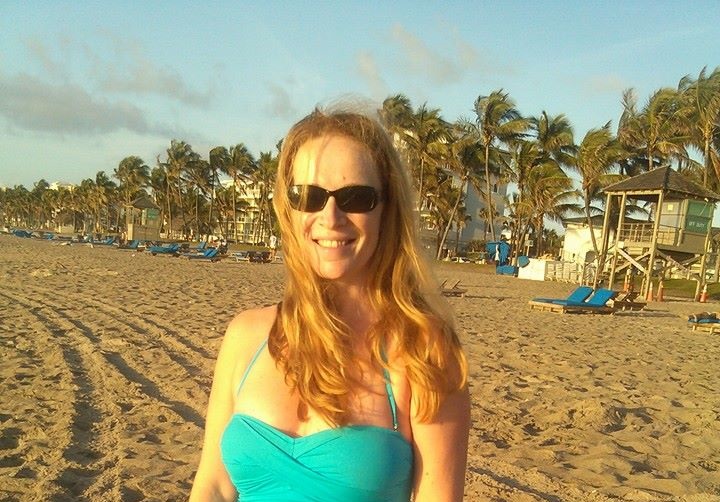 Today we'd like to introduce you to Mateja Petje.
Mateja, please share your story with us. How did you get to where you are today?
Allow me tell you a bit more about myself. I've always been interested in human relationships and how people heal from trauma and abuse. I've been helping people over 20 years as a teacher, director of educational programs, translator, counselor, professional life coach, published author, spiritual counselor, and a healer.
My healing journey began in my home country of Slovenia where I had to face many life challenges so I became interested in how people heal from emotional trauma.
My parents come from a working class family. My mom was a teacher and my father worked as a factory worker all his life. My father died in an unfortunate hiking accident at age 52 when I was in the US for just 3 months. His death really devastated me even though we've never really been that close to one another.
As with many other families, who had to deal with the legacy of PTSD after WWI and WWII, my family has had a history of substance abuse and violence which has extended over several generations, particularly on my mother's side of the family. I'm a survivor of abuse and trauma myself which really has caused me deep emotional scars. I've been blessed to have had people around me who have helped me to heal emotionally, which is an ongoing journey.
I think I was "too good" and became a people pleaser early in my life. I believe that's why I became so tuned in to people's emotions. As a child I didn't feel loved or appreciated, and I didn't have a sense of security. I've been in and out of relationships all my life. Over and over again, I chose the wrong people. As a result, I had been suffering from anxiety and depression all my life.
I found solace in my journaling, music, and relationships. In my late twenties, after another painful break-up, my healing journey began in earnest. I started reading many self-help and psychology books such as the famous "Men are from Mars and Women are from Venus." I've always had a love for psychology.
I moved to Miami in 1997 to join my ex-husband. Soon after coming to the US my unhealthy marriage failed as unbeknownst to me, my ex was an abusive alcoholic. He was a master at masking it and he refused to get help so I had no choice but to leave him. That's when I really began working on myself. I had worked with several therapists, coaches, healers, and I've come to embrace spirituality and mind-body healing practices that I've been studying now over 15 years.
I've been blessed to create my new family which consists of my friends who have been supporting and encouraging me during my journey. Then in December 2011 I met my fiancé who is the light of my life (and my company's marketing Guru). I feel very blessed in so many ways.
All the challenges now make sense. Looking back those challenges were a blessing in disguise because I can relate to my clients' emotional trauma and the challenges they are facing. I've helped many of my clients that were abused, suffered from anxiety, depression, PTSD, losses, and failed relationships. With my help they are now leading healthy and fulfilling lives. (See testimonials on my website)
Great, so let's dig a little deeper into the story – has it been an easy path overall and if not, what were the challenges you've had to overcome?
It's been an interesting journey to say the least and certainly there were challenges. Even though I started my company – at least the idea was born – in 2004, it took me really until 2013 to jump in both feet. The reason is that therapists and social workers are paid very poorly so I had to keep a full time job in addition to joining several group practices over the years. Needless to say, I was over-worked and under-paid so I barely had any time to think about going on my own let alone get an office and market myself. However in 2011 when I met my fiancé Steve Levinson of Power Mobile Marketing he helped me and encourage me to quit my full time job and since then I have worked with several mentors and business coaches and I am happy to report that my business is starting to blossom and I am known not just in the US, but also internationally.
Please tell us about Triglav Life Coaching and DBA Holistic Coaching International.
I am different from most traditional psychotherapists and coaches in sense that I have adopted a holistic, integrative approach and I specialize in helping clients heal from abuse, trauma, PTSD, chronic anxiety and depression, and give them tools and resources to learn how to manage stress effectively. I work with my clients face-to-face in my Boca office, as well as over the phone, Skype, and online via HIPPA compliant portal.
I have extensive background working with families and at-risk children and adolescents, even though now I primarily work with couples and adults. I have more than ten years of experience as a counselor in the mental health field having worked with many prominent agencies in Miami-Dade and Broward County. Some of them include Switchboard of Miami, Department of Children and Families, Memorial Health Care Systems, Chrysalis Center, and Jewish Community Services. After obtaining my license in Marriage and Family Therapy in 2008, I went to work in the managed care industry while building my private practice in Broward County.
I also acquired extensive training as a Professional Life Coach at the Institute of Life Coach Training founded by Dr. Patrick Williams. This training is invaluable as it is specifically tailored to psychotherapists. As a result of this training, I am now better equipped to assist both my therapy and coaching clients.
Furthermore, I was trained in Neuro-Linguistic Programming (NLP) by a prominent Master Trainer in NLP and Hypnosis, Dr.Yvonne Oswald. Instead of spending years in therapy, my clients receive immediate and repeatedly positive results and are able to change their beliefs and behaviors.
I also received extensive training in Energy Medicine and more specifically, I have been studying Emotional Freedom Technique (EFT) and have integrated it into my practice. I was trained by Gwenn Bonnell, EFT certified practitioner. I have also been a Reiki Level II practitioner since 2003. My next thing is to get a certification in Energy Medicine from Donna Eden, world-known energy healer.
Do you look back particularly fondly on any memories from childhood?
I don't have many good memories as I was severely abused and traumatized however growing up in a small village in Slovenia I can appreciate the nature, especially the forest. I have developed my artistic gifts, especially writing, due to having to spend a lot of time in my room to escape the abuse and tension at home. I always had a lot of friends and some of them I remain in close contact even though it has been over 20 years since I moved to Miami in 1997.
Contact Info:
Getting in touch: VoyageMIA is built on recommendations from the community; it's how we uncover hidden gems, so if you know someone who deserves recognition please let us know here.