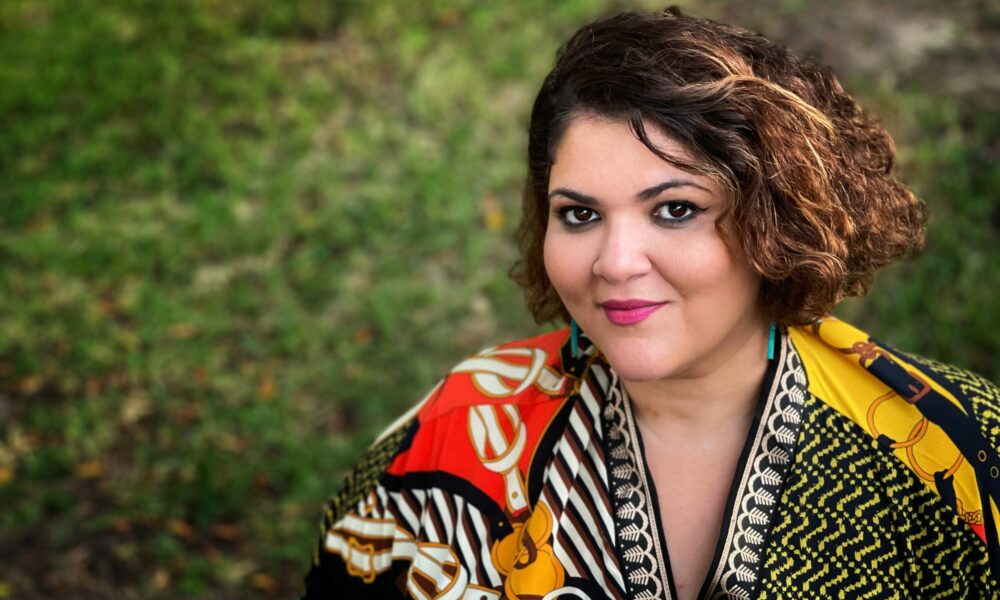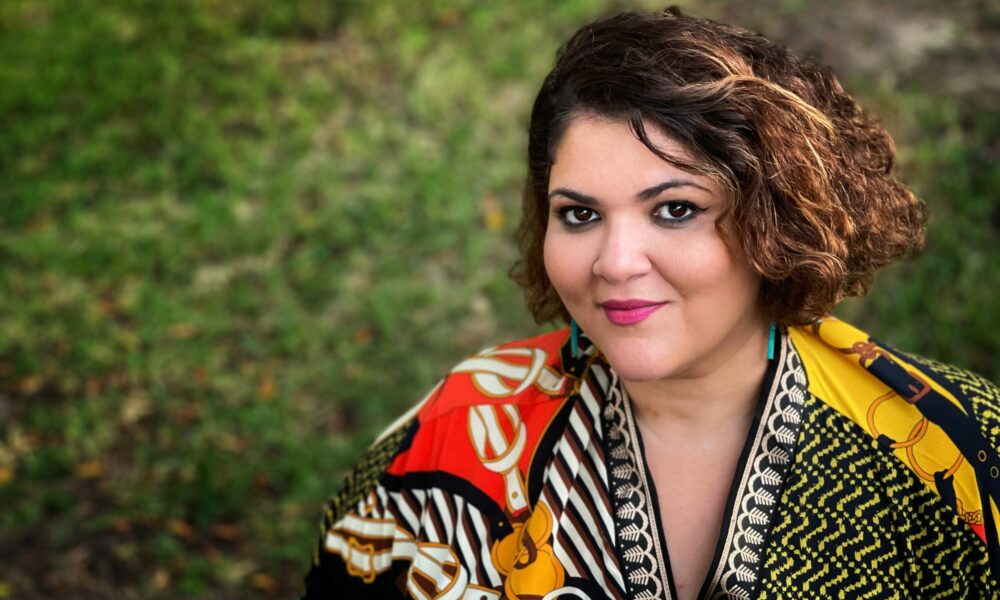 Today, we'd like to introduce you to Mariel De Moya. Mariel was introduced to us by the one and only Laura Sgroi.
Mariel, can you walk us through your story – how you started and how you got to where you are today.
I got to where I am today when two roads converged. My first road started in advertising, as a creative director. I was born and raised in the Dominican Republic, where I started my career and worked until I immigrated over a decade ago. The second road is longer, and it started in my childhood. It's my journey as a psychic medium. Ever since I was a kid, I've been receiving messages from the "other side." Although I tried to ignore that part of myself for a long time, I finally (four decades into my life) have come to embrace it. And that's where the roads converged: I'm a creative director, with a passion for branding and dedicated to working with people and organizations with a social purpose. I am also an entrepreneur with a nascent business as a psychic medium.
I should add that this journey was hard, but as one of my favorite TV quotes goes: "No one writes songs about the ones that come easy."* The stigma and fear around psyches in my mostly Christian home country made me keep my abilities a secret. It also led to channeling my creativity through art. I studied Graphic Design at "Altos De Chavón La Escuela de Diseño " located in La Romana, Dominican Republic. A beautiful stone village full of artists and creatives from the DR and around the world. After an additional two years studying in Barcelona -my dream city, really- I went into advertising. I was doing great there and making my way up, having the opportunity to be chief creative at two agencies, but when I reconnected with an old love who was living in Miami, I decided to follow my heart and emigrate. As most immigrants who have achieved professional success at home can attest, moving to the U.S. meant paying what me and my family jokingly call the "Immigrant tax," where you have to take a big leap backwards professionally before you can make your way. I've been very fortunate to find a home working in marketing in higher education, starting as a Junior Graphic Designer (a position I had first held right out of art school!) and working my way up to lead a creative team. All this while going back to school and being a wife and mom of four. Not easy, but never boring.
And I guess that is why it took so long for my roads to meet. After taking a mediumship course, building my community, and surviving a health scare, I came to work with Laura to rediscover my professional passions. That's when I invested my nights and weekends in building an online business: M is for Medium where I offer readings and keep a shop of spiritually-inspired and original gifts.
Please tell us more about your brand, Mariel De Moya, Art Director and Branding Consultant.
I am developing a brand that blends my creative and spiritual sides. This is mainly my focus with M is for Medium, where I want to focus on my calling and passion. For my own brand, as a medium, I want my community to know that I am privileged to read for them and bring messages of healing and closure to families. In my store, I have curated and designed some of the products that speak to that brand and to the power of mediumship and spirituality. As I continue to evolve as a professional, I intend to pivot more into my role as branding consultant –something I had been doing informally for quite a while– serving women like me, who are pursuing their passions and looking to grow their own purpose-driven businesses.
My goal is to create a space where creativity, design and art come together with spirituality and authenticity. A community where you can own your magic.
So, as we mentioned to our audience earlier, you were introduced to us by Laura Sgroi and Laura Sgroi Coaching and Public Speaking Services, and we really admire them and what they've built. For folks who might not be as familiar, can you tell them a bit about your experience with Laura Sgroi Coaching and Public Speaking Services.
Laura became my coach in one of the most vulnerable times of my life. We met when we worked together on an event, where during the conversation she mentioned that I said "sorry" too much. That stuck with me. We kept in touch and then, when we were in quarantine during the pandemic she reached out to check-in on me. This show of kindness from her led to more conversations and I eventually asked her if she would take me on as a client. Working together, I learned to unapologetically own who I was, and to stop having to excuse myself or to meet someone else's expectations. I welcomed all her feedback, and I am so happy that I did, because they have helped me reach this important point in my life and career. I can honestly say that, to this day, I use her coaching techniques. She has helped me so much.
Laura also helped me narrow down what I wanted, she guided me in finding my true-life purpose. Coaching helped me understand that what I thought I wanted; a design firm with hundreds of clients… was not what I truly wanted. Laura was great at pointing out how I never moved forward with the design business, helping me realize what was behind this. However, with my mediumship project I had a name, I had registered a business, done a photoshoot, and was quickly building my website. Laura knows what questions to ask you and how to guide you. It was with her help that I finally understood that deep down I knew that I was not living my purpose and that is how "M is for Medium" was born.
My experience with Laura was amazing, she is truly an incredible coach. So compassionate, flexible, and understanding. She knows how to hold you accountable, but without making you feel pressured. Her guidance is a big part of all my accomplishments today.
Website: www.misformedium.com<http://www.misformedium.com/>
Instagram: @mis4medium<http://instagram.com/mis4medium>