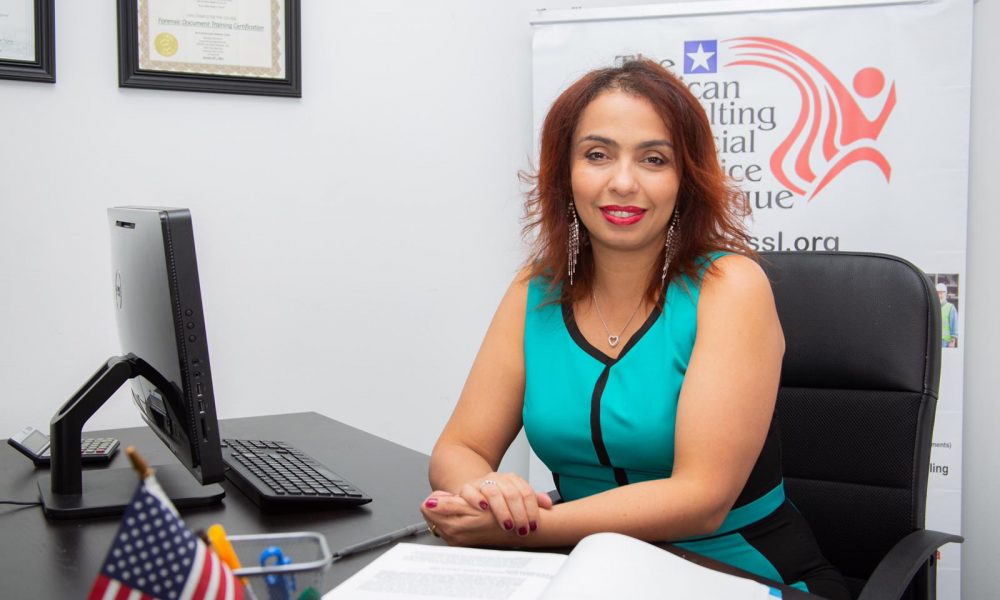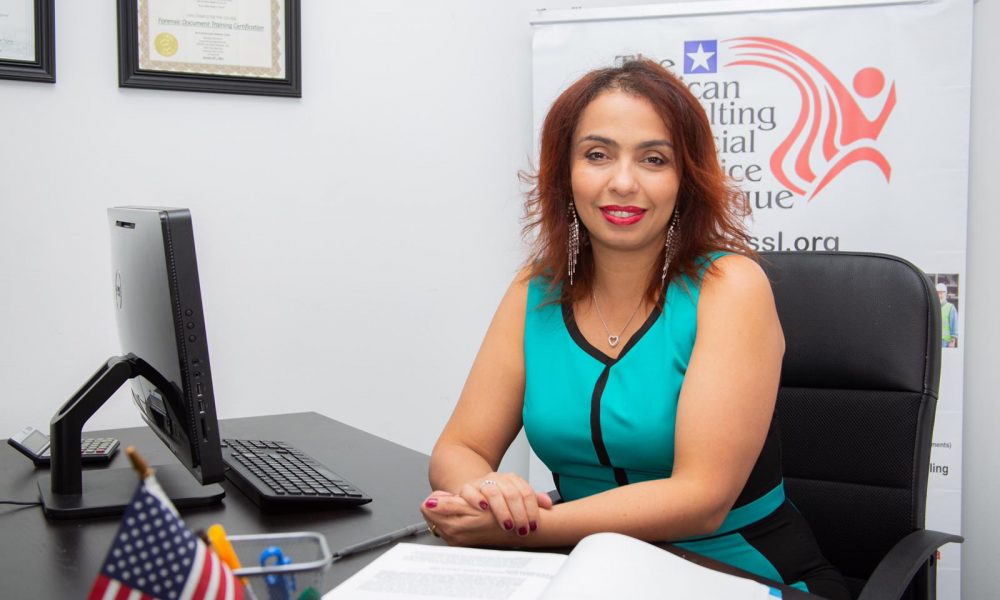 Today we'd like to introduce you to Marcela Gomez Bogomolni.
Marcela was born in Colombia and immigrated to the United States at the age of 19. Graduated from Florida Atlantic University with a degree in Social Work and received her Master's degree in Clinical Social Work from Florida International University. She is currently pursuing her Doctorate degree in Social Work from Barry University. She worked as a journalist covering politics, immigration, and community topics in Miami-Dade for over ten years. As a journalist, Marcela was very clear and passionate to always share the truth and to help the community be informed on facts, rather than deception, by holding decision-makers and public servants accountable.
Marcela has been a therapist and business owner since 2009. She owns and operates American Consulting and Social Service League LLC, which helps foreign-trained professionals standardize their college degrees. Marcela works directly with professional boards in every state in the country. Her business is focused on helping foreign-trained individuals become a valuable asset in their new communities.
As an activist and community leader, Marcela defends social justice. For the past 23 years she has promoted self-sufficiency and education for the entire community, and in particular for the immigrant and refugee communities. A vast majority of our student population are the kids of these newly arrived families. These children are not only experiencing the loss of their primary homes; they are also experiencing the loss of their culture, the loss of close family members and of their social status from their previous home.
Once elected, Marcela will help implement cultural assimilation programs for immigrant children who arrive at our schools. Marcela will utilize her experience to improve the mental health of those families from the minority and all families in our community. Marcela is married to Cantor Gastón Bogomolni who serves at the Synagogue Beth Torah Benny Rok Campus in North Miami Beach.
Besides being one of the most recognized cantors in the country, her husband Gastón, is also a rabbinical student. Marcela and Gastón are the proud parents of three teenagers. Marcela's son attended Dr. Michael M. Krop public school. It was a life-changing experience as a parent, which led her decision to run for the Miami-Dade County School Board.​
Marcela is convinced that the current school system is letting our children down. Her hope is that once elected, she can implement a comprehensive emotional competency program that includes parents, teachers, and clinicians, to form a community coalition against school violence, student depression, self-destructive behaviors, and self-medication.
Overall, has it been relatively smooth? If not, what were some of the struggles along the way?
It has not been a smooth road at all. The struggles took place almost in every step of the way. I was born in Medellin, Colombia and have four brothers. I was raised with two of them. At the age of nine years old my father decided to start traveling for work and his company ended up in bankruptcy. He left the house and separated from my mother, who years later decided to also look for a better future as she felt my father was no longer going to be there for us. She left the country and there I was with two little brothers at the age of 14 in one of the most difficult and dangerous times in Colombia.
I was able to take care of my brothers and graduated with honors from High School. It was one of the most difficult times of my life. My school provided me with the necessary tools to cope with peer pressure by offering drug's prevention, life skills and art classes. They protected me. I believe it made a huge difference in my choices in life at the time. My friends were guardians, my brothers were like my kids, my teachers were the guides, and my school was my sanctuary.
My parents would send money monthly, would call to make sure we were ok, I was in charge of paying the bills, buy groceries, take care of my brothers, cook and clean, do homework and deal with the social aspect of being a middle schooler in a middle-class neighborhood without parents. No adults were there full time. We had a housekeeper and later my Aunt; but in the end we were alone.
In the process of raising my brothers, I was deceived and abused in different ways by adults, none of that was enough to stop me from growing. I loved studying and my biggest illusion was to go to college and be an educated woman. My father promised me that if I would stay with my brothers he would pay for my university, but things turned out differently and he couldn't.
Despite all these events, at the age of 15, I demonstrated my leadership capacity, and under my school's supervision, I participated and helped to open a regional group of drug abuse prevention programs inviting several schools in the city to join. Students helping students to save them from the possibility of using drugs. I also became a student representative for the region's private school board to make a change in the school's regulations of the region in Medellin, Colombia. 
My parents
My mother has always been so brave and passionate, however, she was sick. She was a compulsive gambler and I did not know it, but what I knew was that she was always there for me and my brothers even when she was far away. My father, on the other hand, left the house and the country looking also for a more peaceful life, but he never came back. The financial support was always there, however, I was still in charge of my two brothers, and of course, angry at both of my parents. I could easily write 3 or 4 books out of this story, but not enough space or time to do so.
My brothers and our separation
When I was 16 I confronted my father about his behavior and as a punishment I was asked to leave the house before my High School graduation. I had to leave and give away my brothers to my grandparents (to make the story short). One of them is a Master Sergeant from the United States Air Force, and sometimes he also works at the Pentagon. The other one, although with more bumps on the road, survived and made it as well. Both are simple and wonderful men. To me my brothers are heroes.
I came to America at the age of 19 after studying Communications in Colombia. My original plan was to visit for a few weeks, but instead I decided to stay with my mother and her new husband to start a new life. Here, I discovered that my mother was addicted to gambling. Another nightmare was about to start. A few years later I met the Father of my son who after more than five years of a serious relationship left me while I was pregnant. With not much help from my family, I became a single mom, but I always knew I could make it regardless. Once again, despite the difficulties, I went to school and graduated with a technical degree on TV Production; I became a news reporter. After a few years I went back to school and finished my bachelor's degree in Social Work followed by my Master in Clinical Social Work in order to help others like me who had a lot of potential and little help.
While I was raising my child alone, I was also going to school and working with the government on a program called Career Laddering which provided assistance to educated refugees. During 11 years I helped them to re-establish their professional lives in America and become an asset for us and our country. 
In August of 2011, I was laid off and told that my program was going to be closed by the government. On top of that, on the same day, a tornado passed through my house and there I was with my child and without a job with a house half destroyed. As much as I would love to think this was a movie, it wasn't. My company American Consulting and Social Service League was created under very stressful, yet, beautiful circumstances. To save my house I applied for unemployment and with it, I was referred to a mortgage foreclosure prevention program which supported me to hold on the payments for almost a year.
The insurance company repaired the house completely and I was able to save some money. The time to look for an office to start my dream had started. This dream that today helps hundreds of individuals and changes lives every day for the better. In the process of saving myself, I dedicated my life attending self-improvement and mindfulness seminars where I learned Torah, meditation, spirituality and the beauty of Judaism. The former became the answer to every question I had in this life and provided me with the enlightenment I needed to live in peace and help others to save their lives. I have been a volunteer in this organization for 25 years, which trained me to be the leader I am today. My teacher Choy Wong taught me and instructed me to be effective, successful, but beyond all to be a woman of faith.
American Consulting and Social Service League – what should we know? What do you guys do best? What sets you apart from the competition?
American Consulting and Social Service League LLC is a consulting firm that helps foreign-trained professionals standardize their college degrees. We work directly with professional boards in every state in the country to support our clients in the process of re-establishing their professional lives in the US.
Our program is a combination between the technical assistance to bring their degree documents to the US and the case management service we provide our clients to help them obtain the necessary acculturation level. We help them reestablish their self-esteem and emotional confidence to go back to the professional arena.
Our services include resume building, academic counseling, employability skills, internship referrals, college applications if required, referrals to accredited colleges to improve the client's level of English or to take required classes. We also provide certified translations and notarizations, student visa assistance for those in need and group counseling sessions to work on their self-confidence.
We also take the student to college buildings, provide them with monthly monitoring service and support them until they are ready to take the test required to obtain their professional license and practice their career. We work with clients from all over the country that went to universities abroad and that sometimes, were born in countries in South and Central América or Europe. We had worked with military, clergy and government contractors' spouses who are professionals and need help to reestablish their professional lives.
American Consulting and Social Service League LLC is for the most part the first company in providing these services to the Hispanic population from the private sector with a humanitarian approach. We have changed the lives of hundreds who had an education and were underpaid or oblivious about their real potential. 
Marcela Gómez-Bogomolni is frequently invited to National and Local TV and Radio stations to illustrate the community on their possibilities and options. Marcela gives free lectures to hundreds in different cities around the country and provides information in group sessions at non-profit organizations, embassies, universities, churches, etc. Marecela Gómez-Bogomolni has also been recognized with the Silver Emerald Award Business Woman of the Year by the Colombian American Chamber of Commerce. American Consulting was also recently recognized by the Miami Award program Winners category Educational Consultant.
After eight years of excellent service, we are proud to say that we have served and completed more than 4000 cases of clients who have found better-paid jobs or have improved their levels of acculturation, their self-esteem and have also improved their social mobility in a great deal. It is an honor to work at American Consulting and Social Service League LLC.
What is "success" or "successful" for you?
The capacity of doing what you do with enough passion to make you happy, get paid for it and help others with it.
Contact Info:
Suggest a story: VoyageMIA is built on recommendations from the community; it's how we uncover hidden gems, so if you or someone you know deserves recognition please let us know here.