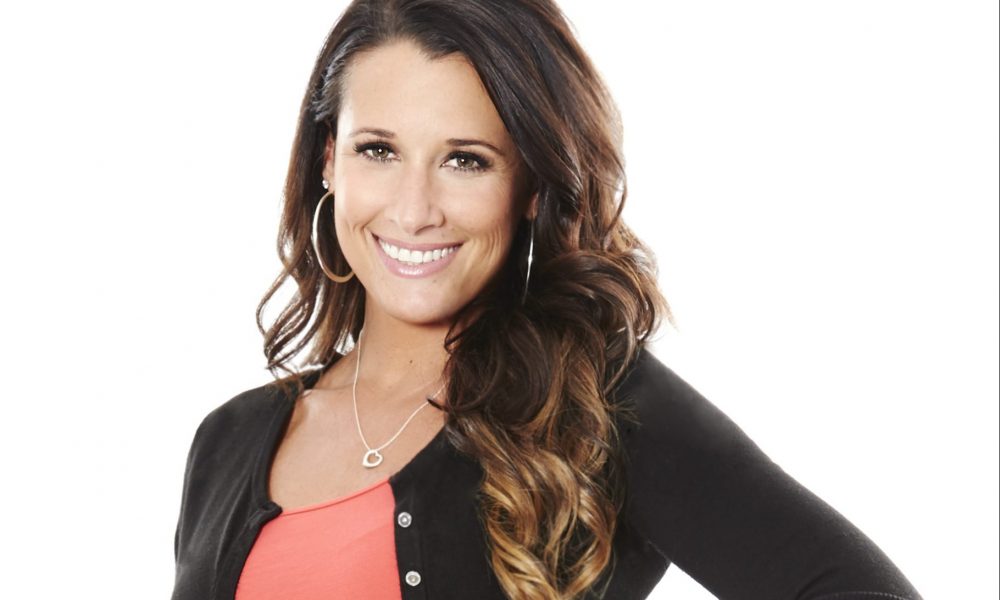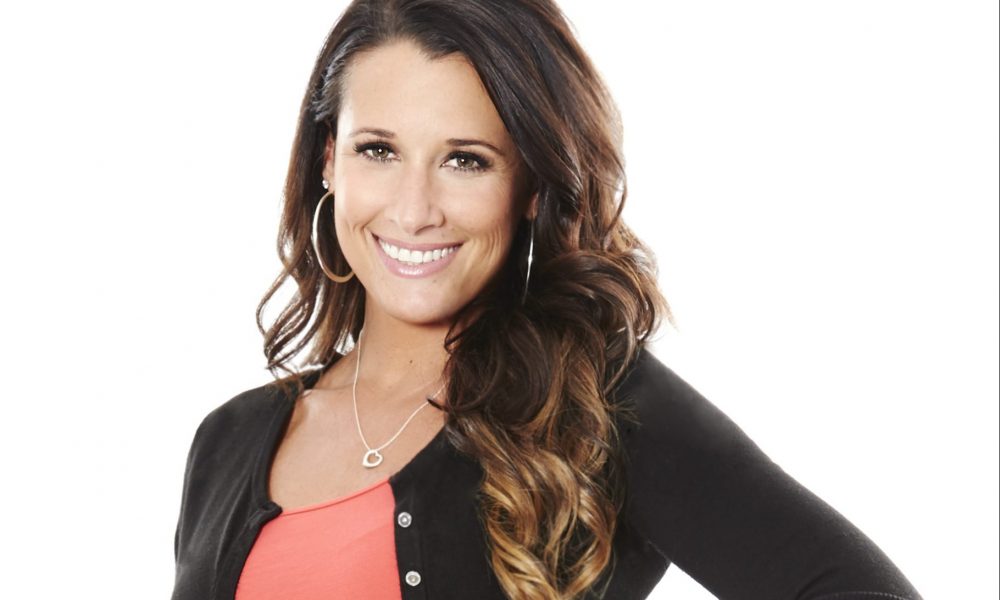 Today we'd like to introduce you to Lisa Collum.
Lisa, can you briefly walk us through your story – how you started and how you got to where you are today.
My story starts about 14 years ago when I graduated from college with the anticipation of entering the teaching profession. I always wanted to become a teacher ever since I held "classes" with my stuffed animals in my room every Saturday morning. My dream finally came true…as I secured my first job as a 4th grade writing teacher. This opportunity happened to be at one of the lowest performing Title I schools in Palm Beach County. I was ecstatic, but right away I realized there was something missing…there was no specific writing curriculum available for me to use with my students. I remember frequently searching online for resources and also visiting the local teacher store, but always ending up with the same results…nothing. I knew I had to do something for my students so they would be able to pass the state writing test. I decided to start with the basics and go back to the way I learned how to write…with structure, repetition, and practice.
I began to teach my students in "pieces" and showed them the "parts" of a well-structured essay. Then, we put it all together. I created and implemented many different strategies such as: color-coding with the students, strategic outlining, and elaboration techniques. Before I knew it, my students were catching on quickly and becoming improved writers. In the previous year, the fourth-grade students at my school had a proficiency rate of less than 50% on the state writing assessment. Fast forward a year after delivering intense writing instruction to my students, and I was able to raise the proficiency rate to 95%. For the next few years, I served as a teacher and writing coach and was able to continue to increase the proficiency rate of my students…finally achieving 100% proficiency! Not just once, but two years in a row!!! Because of the quick turnaround success at our school, we became the focus of attention from district and state officials. We were questioned several times about our writing scores and put in the position of always having to defend our success.
My principal at the time told me that I should take the summer months off from teaching and start compiling my ideas and thoughts into individual writing lessons. I took that summer and started writing lessons from scratch. By the end of the summer, I compiled a small binder of about 25 lessons. At the time, I didn't think much of it. I put the binder with my other teaching books and started the new school year. I continued working as a writing coach and then moved on to becoming a writing specialist with my district. I worked with the low performing schools and supported their teachers in writing. During this time, I shared my lessons and ideas and worked closely with the teachers and students. That year, those schools outperformed most of the schools in our area. After working as a writing specialist for two years, I became pregnant with baby number three. I left the district completely and took a job online with Florida Virtual School. It was during the first few weeks of this job that everyone starting calling and asking where I was and that they needed a curriculum to use for writing. Many teachers inquired about purchasing the lessons that I created. My initial thought was "You want to buy them?" So, I literally googled how to start a business in Florida, came up with a name, and that is how Top Score Writing began.
I started with a small one-inch binder of about 25 lessons. My days consisted of teaching virtual school all day and then going to Office Max at night to make copies of the lessons. My husband and kids would help me 3-hole punch the papers, make the binders, and then help carry the boxes to UPS to ship them out. I continued this family-led assembly line production for about a year and then a superintendent in another county found out about the program. She bought the curriculum for her entire district and I went there and trained over 300 teachers. After that, word started to spread quickly and more and more districts started to purchase the curriculum for their schools. I ended up leaving virtual school and running Top Score Writing full time. Nine years later, the Top Score Writing curriculum is being used in thousands of schools in five different states. My goal is to take the program nationwide and I know I will accomplish that.
In the midst of my Top Score Writing journey, I found out about a small private school in my area designated for students that struggle in school, have dropped out or just needed something different. I knew I wanted to own this school to be able to provide students with an alternative educational setting. I purchased the school in 2015 and opened the doors in 2016. It is a very small private school with 10-15 students. We are not your normal traditional school. We offer lots of flexibility, frequent breaks, various curriculum choices and lots of small groups and one-on-one teaching. I do not run this school as a means for income, but solely as a resource to help kids. I do not agree with the "one size fits all" approach to learning. Some kids are different and need an alternate way of learning…exactly what I provide at my school.
Has it been a smooth road?
Definitely not! I have had friends…well…people who I thought were my friends turn against me numerous times in this journey. Without getting into too much detail, I had one person take my product and try to rewrite it to make it her own and then accuse me of stealing her idea…uugghh! I had another person tell everyone she helped me create MY curriculum and told schools not to buy my program because she knows it all. Let's see…I've had people ask how am I even old enough to have enough experience to write a curriculum. I've had a school district ban my program (for no reason) and then two years later have almost every school purchase it. I've had to defend the way I teach writing to numerous teachers, principals, and districts who say it was too structured. I've always believed that students learn best from the structure. They're kids! Kids need structure! As they mature as writers, kids should become less structured and more creative. But in the beginning stages, kids need to learn the "parts" and "pieces" of an essay. My curriculum keeps things simple. For some reason…people think when things look complicated and full of information… it is better. This is not the case. Teachers need things simple and need resources that help them make teaching easier. They have way too much to do! It's definitely been a roller coaster ride and I have had to prove myself every step of the way. I can honestly say this past year is the first year I feel like I have proven myself, can defend myself and am not afraid of any questions that may come my way. Now…I always think…"bring it on!"
So let's switch gears a bit and go into the Top Score Writing and Coastal Middle and High School story. Tell us more about it.
I own two educational companies Top Score Writing and Coastal Middle and High School. Top Score Writing is a company that specializes in writing curriculum for grades 2nd-12th grade. Not only am I the owner of the business, but I am also the author of the curriculum for every grade level. In addition to curriculum writing, I provide professional development and training for teachers across the nation on the Top Score Writing program. Another part of this company is consulting with schools and tutoring students. Top Score Writing specializes in writing and we are the ONE and ONLY program specifically designed to prepare students for the state writing assessment. I am most proud of building this company from scratch, on my own, and being able to expand it within a few years. We are providing teachers and students with tools to create lifelong writers using a simple and effective approach.
My other company is Coastal Middle and High School. This is a very small, fully accredited, private school in Lake Park, FL. We serve students in grades 6th-12th that may be struggling in conventional schools, have dropped out, dislike school or just need something different. I am proud of the students at my school because most of them don't think they are capable of doing well in school and graduating… but are doing just fine! We are able to provide a different approach to learning for students so they can graduate and be successful in life.
How do you think the industry will change over the next decade?
In the next five-ten years, I see Top Score Writing being a nationwide writing program. I will continue to update the curriculum as needed and provide as many tools and resources as possible to help teachers and students.
Pricing:
Online Writing Curriculum – Monthly Subscription $20
Writing Curriculum Kits 2nd-12th Grade $250-$400
Contact Info:
Getting in touch: VoyageMIA is built on recommendations from the community; it's how we uncover hidden gems, so if you know someone who deserves recognition please let us know here.