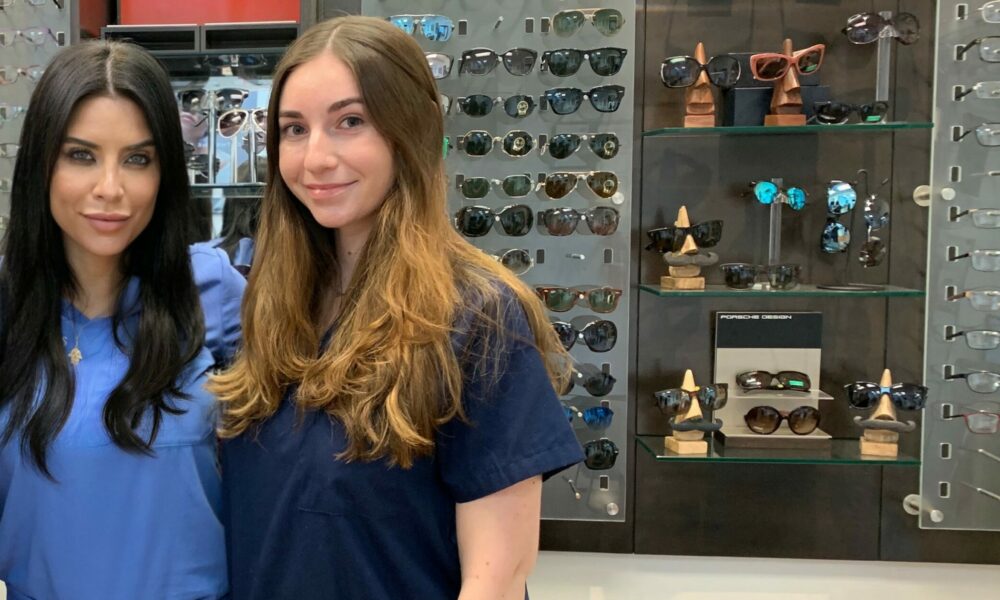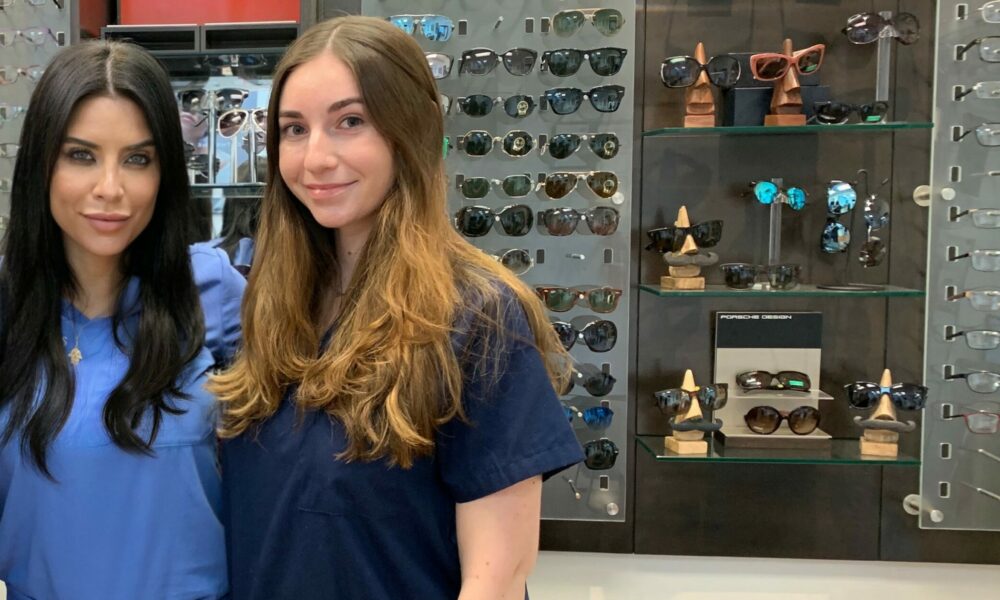 Today, we'd like to introduce you to Liraz Stilman. Liraz was introduced to us by the one and only Dr. Elise Kramer.
Hi Liraz, we're so thrilled to have you sharing your story with us today. Maybe we can kick things off by having you introduce yourself to our readers? We'd love to have you go into your story and how you got to where you are today.
As a little girl, I was always very curious and used my eyes as a tool to explore the world around me. I would stare out of the car window for hours, asking my mom about every little sight that we passed. As I grew older, these curiosities translated to a more academic setting – I wanted to learn and gain as much knowledge as I possibly could. In first grade, I begged my mom to get me "gifted" tested so that I could learn more in elementary school, in middle school I took a math classes that were two grades ahead, and in high school I piled on AP courses.
Although this sounds like a charming and attractive to grow up, it is not all butterflies and rainbows. These courses basically stratified children into different hierarchies, instilling the idea that some children are better than others. As an adult, this causes imposter syndrome, where many "gifted" children like myself feel as if our success was illegitimate and that we didn't deserve the praise and prestige that was sprung upon us at such a young age. In addition, my path to knowledge caused me to immerse myself in a high stress environment during my most crucial developmental years. There were countless nights where I would come home and stay up doing homework or studying, when in reality I just needed to rest and take a step back from all the stress.
Nonetheless, my academic path shaped who I am today and I am proud of the strong person it has allowed me to become. Countless times, I had teachers doubt me and tell me that I would not succeed. They told me that I was pushing myself too hard and that I would crash, but I never let them stop me. I also had teachers judge my character, as they questioned why I would want to be apart of the cheerleading team if I was pursuing a serious academic career. They did not understand that people can be dynamic, and wanted to categorize me as one type of person or another.
At my university, I encountered similar sentiments, where teachers wanted to weed out specific students, rather than acknowledge their individual strengths and weaknesses. I chose to study biology, simply due to my love for the subject, which I learned was very rare. Most people who were studying my major were simply using it as a means to be pre-med. Going into freshman year, I had an identity crisis, as I realized I didn't necessarily want to be pre-med. The professors didn't help because they too wanted to put students in boxes – those who were fit to be pre-med and those were are not. I took a step back for a few weeks and tried to remember why I loved learning in the first place. I remembered those car rides and how it was actually the experiences and sights that I saw which pulled me towards the unknown. I understood that I was a visual learner, and that vision was a key factor in both my interests and mood. I felt deeply affected by what I saw around me and held tight to those glimpses. For this reason, I became intrigued with Optometry and fell in love with the ability to restore people's vision, so their lives could improved for the better. Today, I am in the midst of Optometry school applications, with hope that my dream can come to fruition in the near future.
Please tell us more about your practice.
When I first got to Vanderbilt University, I had no idea what I wanted to specialize in. As a timid 18 year old freshman, I saw a few postings on the job board for biology Lab Assistants, and decided I wanted to apply. I ended up interviewing at two different labs and the first one was a disaster. The lab mentors had a preconceived bias that I was unfit to be apart of their lab and research, so they asked me incredibly difficult questions and gave off a very unwelcoming aura. I never heard back from them. The second lab that I interviewed at was a completely different experience, and I was so happy when they called me back the next day. For the last four years, I have conducted research in this biology based lab, where we study yeast genetics and DNA repair. My project focuses on error prone DNA repair and characterizing why it occurs in certain areas of our genome. For this project, I hope to eventually gather enough data and research to officially publish my results. Furthermore, I have also conducted summer research at the University of Miami, where I studied how specific neurological cells affect the egg laying circuit in an organism known as Caenorhabditis elegans. At this lab, I gained more research experience with how the brain and neurological circuit can affect different parts of the body, which was very different than my previous research. C. elegans are microscopic roundworms, which are slightly more complex than the yeast I was previously working with. As I become more skilled and gain more research experience, I wish to continue working with more complex organisms, until I am prepared to conduct clinical research on humans. My favorite work that I have done is shadowing and interning for Optometrist Dr. Kramer. She specializes in ocular surface disease and both regular and specialty contact lens fitting, and when working alongside her, I am able to learn the inner workings of optometric practice. Here, I train patients in both soft and scleral contacts application and removal and provide Dr. Kramer with the patient's visual acuity. I have become skilled with using the technology designed for acquiring all kinds of information about the eye and look forward to learning about new advances within the field. My work with Dr. Kramer was definitely what confirmed that I want to be an Optometrist for the rest of my life, so that I can make a difference and help people who are currently struggling. It is so fulfilling to see Dr. Kramer evaluate what is going on with her patients and subsequently devise a plan to get them where they need to be. Many people have come in feeling helpless and sad, but leave hopeful and happy. Dr. Kramer is able to provide many people with a quick fix to something that has been plaguing their daily lives for so long, and that is such a pure and amazing phenomenon to see.
So, as we mentioned to our audience earlier, you were introduced to us by Dr. Elise Kramer and we really admire them and what they've built. For folks who might not be as familiar, can you tell them a bit about your experience with Dr. Kramer.
When researching optometrists to work with, it was clear from the start that Dr. Kramer stood out. Her website was extremely well thought out and inviting, and it was evident that her credentials were both notable and special. I read her biography and was enchanted by her specialties in ocular surface disease and contact lens. She seemed to be educated on very specific topics and qualified to help others in a way that competing optometrists could not.
When arriving to her practice and upon meeting Dr. Kramer for the first time, I was not disappointed. She was very knowledgable and willing to help all patients, even those with the most rare and difficult cases. Her staff was warm and inviting and made sure that her standard of care was reflected in all aspects of her practice. She had many different precautions in place to make sure that her patients were educated and informed, such as pamphlets and instructional videos, which I thought was super unique and helpful. I had a wonderful overall experience working with Dr. Kramer and her staff, as she ensured that I was getting the most out of my learning experience. She pushed me to try out all of the different machines in her office, even though it seemed overwhelming and daunting at first. She also allowed me to look at and try on all of the different contact lens they offer for patients. I think due to her specialties, I was able to interact and observe patients with interesting cases, who would not walk into any other optometrist's office in the area. She also taught me what it is like to run a business and is a great role model for determined, strong, young women, like myself.
The highlight of my summer internship was watching Dr. Kramer calm the qualms that people had when they initially came in. She successfully assured all of their patients that they were in the right hands and that she would care for them to the best of her ability. She fostered an environment that her patients felt comfortable in and was a friendly face that her patients could trust. The smiles on people's faces when they saw how much she improved their vision and quality of life was truly priceless, and I am so incredibly honored that I was able to witness and take a part in it.
Linkedin: www.linkedin.com/in/liraz-stilman-350673143