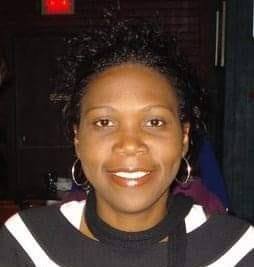 Today we'd like to introduce you to Lina Canton-Mishloney.
Lina , please share your story with us. How did you get to where you are today?
When I was a little girl, my father always expressed to me the importance of being educated and self-sufficient. My parents were born and raised in Port-de-Paix, Haiti. Growing up in a developing country where opportunity was minimal, my parents faced many hardships. They struggled to make ends meet, so they decided to move to America and started a new life in Miami and then eventually settled in Pompano Beach, where I spent most of my adolescent life. My father taught me and my siblings that it was up to us to take advantage of everything that was offered in America. He offered a daily reminder that as minority children in an affluent country there was nothing that we couldn't achieve and thus his teachings stuck with me.
I was always a determined child, and again I credit my upbringing for that. I was the first in my family to earn a college degree. At eighteen, I left home and attended Florida State University. It was a challenge for me in the beginning. It was the first time I was away from home. And even though I suffered from an endless bout of homesickness, I stuck it out. Soon thereafter, I met my former husband and we moved back to South Florida, where I graduated from Florida Atlantic University. I had an extraordinary love for literature, still do, and as far back as I can remember, I always wanted to be a teacher, and so I did just that. But I also had a strong entrepreneurial spirit and made sure to take a handful of business courses, which afforded me two degrees. We eventually settled down in Coral Springs and began raising our family. When I gave birth to my first son, everything seemed to be falling in place but by the time my second son was born, the relationship began to unravel and we divorced a few years later. Divorce isn't easy on anyone I presume, but I struggled with the end of a marriage and an endless custody battle over the children, but eventually earned custody of them. The divorce was more than a decade ago but when I think back to that time in my life, I remember the pain of it. I couldn't understand how I had done practically everything right in my life and still end up in the position I was in. The divorce tested my faith and my strength. But once again I prevailed. I used my children as my anchor and I had the support of my parents and great friends to see me through it.
With a renewed spirit and a new outlook on life, I eventually met my now husband and business partner, Jon. Our relationship had all the elements of a whirlwind affair. It had its ups and downs. And during this unpredictable time in my life, I lost my mother to illness. She was my best friend. She taught me how to love, how to be kind, and how to appreciate the small blessings in life. We laughed a lot. But now I was devastated again. But my mourning didn't overwhelm me. I have amazing friends; women that I have known since grade school. They, along with my husband, helped me get through that debilitating loss. And when I eventually came through the fog of this kind of loss, I settled into a beautiful calm and peace that I craved for some time. It's hard to explain but losing my mother allowed me to understand love and connections on a deeper level. And so with my husband's love and patience, we blended our families and are now raising my two sons, his daughter from his previous marriage, and our four year old son together. Before I knew it, my life was back on track but still, I wondered what more would come.
Those echoing words of my father bellowed through my consciousness time and time again and I knew there was more. I was happy, complacent, but I wasn't complete. I had a deep desire to break the chains of the monotonous conventional patterns that life so often lays out for us. I wanted more. Like a restless child, I craved excitement and relished in new desires, so I transitioned from teaching and entered the busy and unpredictable world of Corporate America. I decided to focus on a career in Property Management, a trade I adopted while in college and worked my way from a starting position as a Leasing Agent to working as a Property Manager with a prestigious firm, making more money than I ever had before, of course it was a calculated goal. I was extremely proud of myself. Once again, I set a goal and set out to accomplish it and I did it…again. But when I finally reached the top, it was not what I expected. I quickly realized that being a minority woman with a lead position in a predominately white work environment would not be without obstacles. And there were many. I can't say that I was ever overtly being treated poorly or unfairly in my role as a superior but I can say that there was an understated sense of unwarranted resentment towards me that was ever so present, especially in one particular company I worked for. I often felt as if I was set up to fail and I've spoken to several women in the same circumstances who've shared my views. All in all, that experience took me back to something my father once said. He said that I would always have to work harder than anyone else because not only am I a woman, I'm also a black woman and because of this, he stated, "that's the back of the line so push your way through." I knew the best way around that for me, was to take charge of my own destiny.
After a few tearful encounters on my husband's shoulders and with his support and admiration, we decided to set on a journey to work for ourselves and take hold of our future. I transitioned back into teaching, which has always been my safe haven, and surrounded myself with young, inspiring, naiive, irrational, gentle beings and knew this was where I needed to be to start this journey. And it was and has been ever since. And because I love working with children, I decided to combine my personal love of music, dramatic arts, and fashion, and worked on a plan to create and build a business that supports and nurtures young people. Starz Academy Performing Arts Studio was born and the journey to now has been incredible ever since. It's hard to imagine that it was only a year or so ago that I began dreaming up our company. And it was just that… a dream, combined with inspiration from a father's love, determination of a young ambitious girl, and the support of friends and family. I'm determined to pay it forward and help as many kids as possible realize their dreams too.
Overall, has it been relatively smooth? If not, what were some of the struggles along the way?
It has not been a smooth road. I'd say the biggest lesson so far has been learning that not everyone has the same passion and drive that you do so it's important to surround yourself with people who share your enthusiasm and work ethic.
Starz Academy Performing Arts Studio – what should we know? What do you guys do best? What sets you apart from the competition?
Starz Academy Performing Arts Studio is a one-of-a-kind performing arts program. Our unique program includes music lessons, vocal training, fashion classes, and talent management! Our students can take classes in guitar play, piano play, and vocal technique. Our arts & education program provides students with homework assistance and tutoring, If you have a passion for fashion, Starz Fashion Academy is the only fashion program for kids that includes a combination of hands-on-activities, guest speakers, exclusive behind-the-scenes field trips, and an end of session portfolio & runway show! Students in the fashion academy learn the fundamentals of sewing, makeup application, and explore fashion trends and applications such as costume design. Our talent management division works with some of the best instructors and entertainers in the field to help students get to the next level. Our vocal coach has mentored students and helped them to perform on stages cross-country including Carnegie Hall, NBC's The Voice, Sullivan Theater on the Square, Adrienne Arsht Center, and X-Factor!
We have accomplished quite a bit in a short amount of time since opening our doors. I'm so proud of the team that we have. We've worked hard to recruit well-trained, seasoned instructors, who are extremely passionate about what they do!
Our customers are the most important aspect of our business. We work hard every day to provide our students, parents, and colleagues the best experience and service they deserve. We recruit the best so that we can provide our best.
What is "success" or "successful" for you?
Success can be determined in many ways. For me, I believe success is measured by accomplishment. We've set out to provide our students with tools to enhance their love of the arts and help them to navigate their pathway to their goals…their dreams even. If our program allows our students to grow and eventually meet their personal goals, that is when we will have accomplished our agenda and consider ourselves a success.
Pricing:
Competitive and Affordable Pricing
Contact Info: