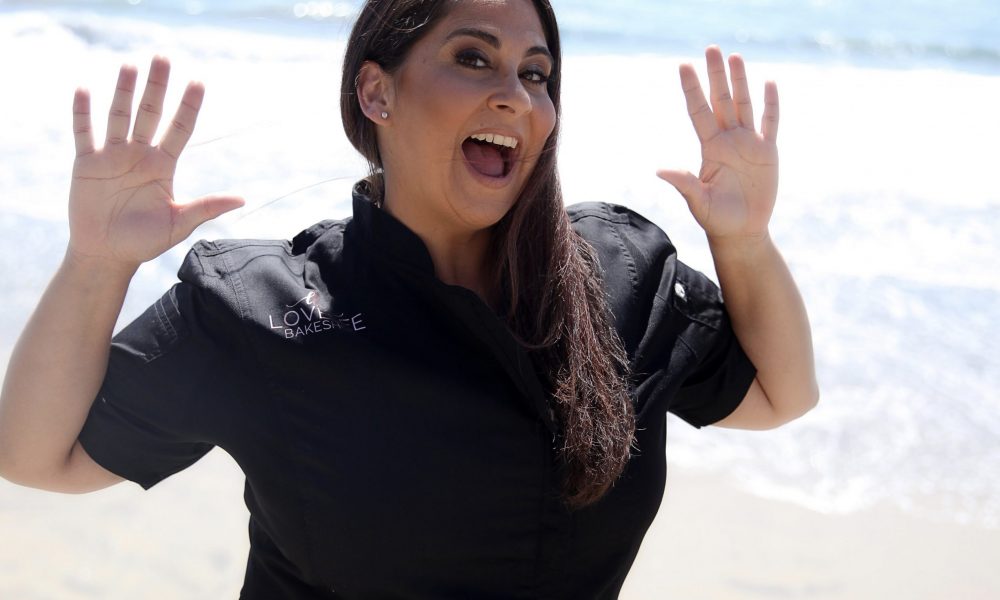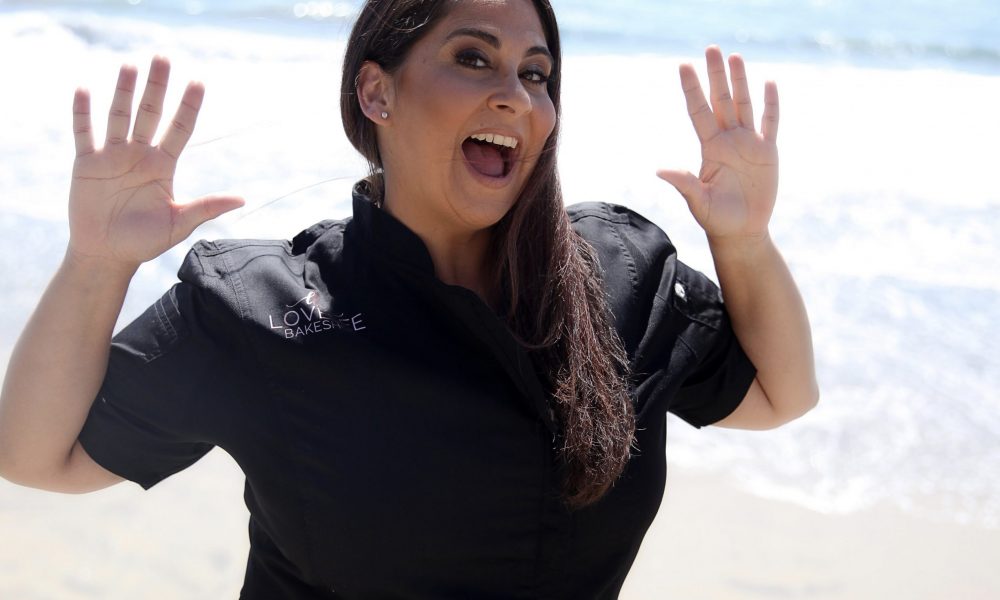 Today we'd like to introduce you to Lee Mazor.
Lee, let's start with your story. We'd love to hear how you got started and how the journey has been so far.
My story starts with having amazing, supportive entrepreneurial parents who moved us from Israel to Miami when I was nine months old. My dad worked his way from being a tile installer to eventually owning his own tile business, which still is family run 40 years later. Growing up, I was always encouraged to do well in school and know that I could be whatever I chose to be, the sky was the limit.
As a child, I always enjoyed baking with my grandmother when we went to visit her in Israel. Back then, it was just something we did for fun and I never even considered doing it as a career. Fast forward to college, I decided to get a degree in Management Information Systems at FSU because this was in the school of business, which I thought would be useful and I knew I enjoyed being technical and figuring out puzzles. Once I graduated, I wasn't really sure where I wanted to go from there so I decided to continue on with school and go for my MBA at FIU. While studying in the evening program, I was working for an online pharmacy updating their website. During this time a coworker gave me his recipe for a delicious rum cake, made from a doctored cake mix, and little did I know that this would start a whole new journey for me. I started making this rum cake for any event I would go to and would have friends begging me to make it for them. Eventually, I decided I wanted to take it to the next level and learn how to decorate, so a friend and I signed up for a cake decorating class at Michaels. While taking this class, I recognized how much I enjoyed being creative and found decorating very relaxing. Next thing I know, I'm bringing decorated cakes to so many events and friends and family have started offering to pay me to make cakes for them for birthdays and weddings. My old roommate and I still laugh about how he would be woken up at 2 am with the smell of cake baking in the oven and there would always be cake scraps for him for breakfast.
By this point, I had moved on to work in the family business as a project manager and was working during the day and baking at night. I would realize some days sitting in front of the computer that I just wasn't into it anymore. I remember my mom always telling me that I shouldn't stay working in the family business, she didn't envision me enjoying that for the rest of my life, and she was right. After much encouragement from both parents, I decided to apply to The Culinary Institute of America in Hyde Park, NY and got in. Even though by this point, I was 32, I still went and lived in the dorms on campus and put everything into schooling. I graduated with honors and came back to Miami to work at Hakkasan in the Fontainebleau under fellow CIA alumni. From here, I moved up in the ranks quickly, thanks to my schooling and professional mindset, and moved over to another restaurant in the hotel and eventually felt the itch to move on. I was offered a pastry chef position under a Michelin starred chef at a stand-alone restaurant on the beach and took the chance to move up. Unfortunately, after a two-year stint, the chef moved on and I decided it was time for me to move as well. This time I went up north a bit and worked at 32 East in Delray Beach, another two years later and the restaurant had run its course and it was time for all of us to move on. While working at the last two restaurants, I will still be making my cakes on the side and thoroughly be enjoying it. I knew this was the time to look for work in a bakery and decided on one in Fort Lauderdale, the city I had been calling home for about 8 years.
I learned a lot working in the bakery. I also learned that it was time to get on and do it on my own. I was ready to follow my parent's entrepreneurial spirit and be my own boss. I thought I had found the perfect location and requested to be reduced to part-time, while I started working on the logistics. Eventually, my time at the bakery was up, however the deal I thought I had fallen through. This was a very low time in my life as I did not have a job, did not have a location for my bakery and my father was very sick. While I was thankful that I had extra time to spend with my dad, I had an extra kick in the butt to figure out my dreams and keep moving. After looking for almost six months, I finally found my bakery location. At first, I wasn't sure this would be the right spot for me but learned about the vision that was planned for the neighborhood and I knew I wanted to be a part of this redevelopment. So, this is how I came about my bakery location of 603 NE 13th Street in Fort Lauderdale. Since it was an older building there was a lot of work to be done, so I have kept myself busy with custom orders and was teaching culinary 101 part-time at the local high school. Finally, almost a year later, we are hopefully close to finishing construction and are hoping for a late August opening of LoveLee Bakeshop.
Overall, has it been relatively smooth? If not, what were some of the struggles along the way?
Knowing I wanted to go into baking and pastry was a very smooth transition, but of course, there were struggles along the way. I thankfully landed a job after culinary school very easily, thanks to connections, but aside from that, I did not know many people in the Miami and Fort Lauderdale culinary industry. I always found it difficult taking the next steps and figuring out where to go to move up. I have been so lucky to get in the door and work under some great chefs who have seen my drive and helped me pave my own way.
The biggest struggle I had to deal with during my career (and in life) was my father passing of cancer a little over a year ago. My parents have always been my biggest supporters and I always envisioned my dad being there for my first ever grand opening. Unfortunately, this wasn't in the stars for us, but because of him, I am pushing even harder to make my dream a reality and be successful.
Obviously, since it has taken almost a year, the build-out of the storefront has been a struggle as well. There have been so many hurdles put up along the way that sometimes I wonder if it's ever going to actually be done. The only thing I can do is keep pushing and know that I am going to have the bakery of my dreams and be able to share it with an amazingly supportive community.
Please tell us about LoveLee Bakeshop.
We are a modern bakery which specializes in cakes (birthdays, weddings, baby showers, any celebration), cookies, treats, etc. We will also have coffee and breakfast pastries. My favorite thing about baking and creating is seeing peoples eyes light up when they see their cake or take the first bite of something I made. Not to be cheesy, but I really put in all my effort and love into any treat I make. Decorating and coming up with new recipes is my favorite part of the business, so you can expect to see and taste desserts and pastries that you won't be able to easily find elsewhere locally. I am lucky enough to have a bakery business network of amazing bakery owners across the country and will always work together and pull inspiration from them, my sugar sisters.
Using all natural and fresh ingredients in my products is a necessity. You will never get a cake or pastry from LoveLee bakeshop that was made from a mix or has any sort of preservative in it. That is just not how I personally eat, so I would never put that in the food that I sell.
I have put a lot of work into building my brand and I think you can see it when you look at my website, social media or any event that I attend, it is all on brand. Anything we create is with a fun-loving spirit in mind, we want you to be enticed by the look of it and then fall in love with the flavor. We want you to be so excited about your purchase, that before you take a bite out of it, you take a picture and want to share it with everyone you know. I even envisioned a beautiful and fun mural for the wall outside the bakery to showcase our fun-loving brand and am having a friend and local artist paint it for me. Check out #showermeinsprinkles on Instagram to see our sprinkle wall!
Working with other small business and entrepreneurs in the community is a huge aspect of our business. I love supporting other businesses in the area and finding ways to work together. I have met so many amazing people that have the same drive and desires and believe that Fort Lauderdale and South Florida as a whole is the perfect area to grow a business in, so we do our best to push each other forward. I never understood competing with someone who has put so much work into being successful on their own, there is more than enough business for everyone and we should all help each other and build a stronger city together.
Is there a quality or characteristic that has played an outsized role in your success?
The number one quality or characteristic that is most important in my success is believing in myself and having a network supporting and believing in me as well. I am so thankful to have grown up with such supportive parents, it never crossed my mind that I would not succeed. Once I knew I wanted to go into baking and pastry and eventually open my own business, there was not a single thing that could get in my way. Having this drive and desire in me is only going to keep pushing me farther into success.
One of my favorite quotes from my dad, in his sometimes broken English is: "Keep climbing, the sky is the limit. You are like a tornado, nobody can stop you." When you grow up with encouragement and motivation like this, it's hard to take no for an answer, from yourself or anyone else.
Contact Info:
Image Credit:
Profile pictures by Sara Monique Photography – @saramoniquephotography
Getting in touch: VoyageMIA is built on recommendations from the community; it's how we uncover hidden gems, so if you know someone who deserves recognition please let us know here.