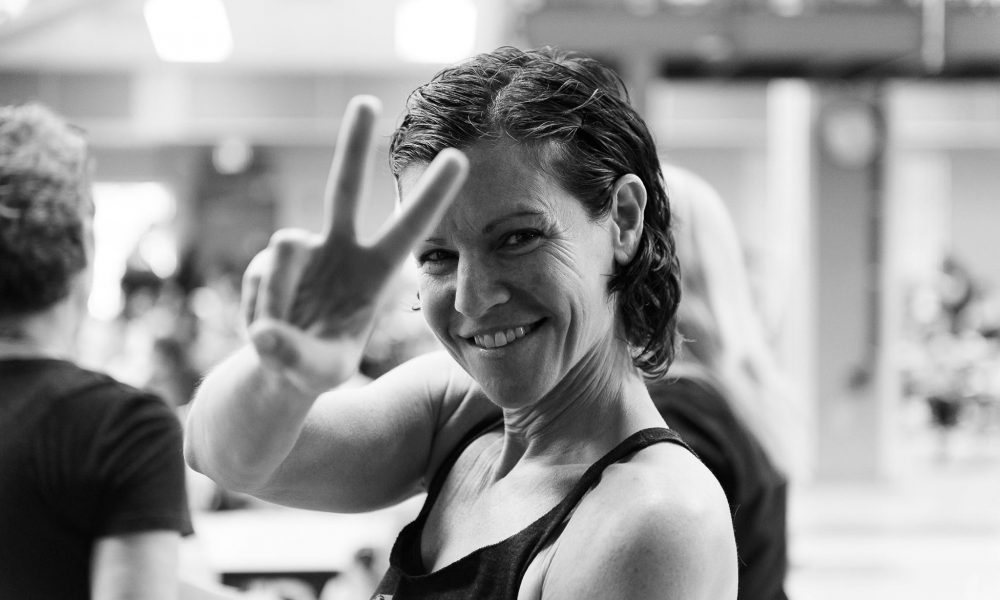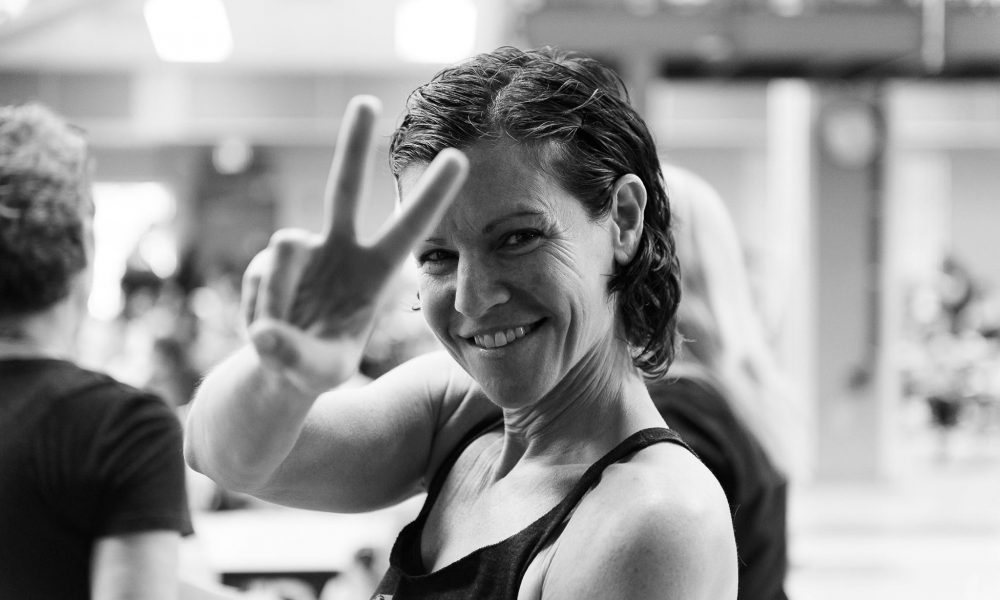 Today we'd like to introduce you to Laura Reiss.
Laura, please share your story with us. How did you get to where you are today?
Back in 2007, I conceived the program upon which The Samaritans365 (S365) Foundation was built. My passion to "give back" and inspire others to do the same was seeded by my kind parents and fueled by my commitment to raise my three young children with the values of compassion, gratitude and kindness.
In 2008, I started a Samaritans program at Sunrise Park Elementary in Boca Raton, FL where my children were going to school. It started out as a free, after-school club with 35 children. Every time we got together, I spoke with the children about gratitude, being truly happy for who they were and what they had and simply giving back where we could. We talked about saving the environment, the many ways to give back, respecting yourself and others, showing kindness to yourself, and about being kind in the home, school, community and the world… and feeling really good about all of it!
We talked about a day when everyone is simply kind to each other; we talked about a new generation of kind-minded humans; we talked about being able to create that world through our own kind actions and inspiring others to do the same as Samaritans, 365 days a year…"Samaritans365″.
This beautiful concept and the results of Samaritans365 were so profound that we quickly developed a monthly program with an interactive, inspirational, effective format. Each month, a speaker from different philanthropic organizations came and shared who they were and how they found their ways to contribute to our world. We engaged in hands-on projects and school-wide drives to give back to the speakers' organizations…dog toys for the Humane Society, thank you letters to our Forgotten Soldiers, get-well art for sick children in hospitals, kindness care packages for foster kids and so much more.
The intention was for all participants to listen, learn, interact and do something to give back at each meeting, and it was working! Beyond that, Samaritans365 meetings were always heart-warming, moving, inspiring and educational. I can't tell you how many times I cried in these meetings, not only because of the amazing speakers sharing their stories but from watching the kids' reactions. I hold so many beautiful memories and stories in my heart.
I began to put structure around our program and train volunteer "Ambassadors of Kindness" who could run additional Samaritans365 clubs in this same format. Our invaluable ambassadors invigorated Samaritans365 with new energy and created our clubs in new grades, new schools and new communities. At this time, I collaborated with local organizations and authorities (police and fire departments) to become involved, get support and provide speakers. I enrolled and organized children in clubs; managed fundraising drives; collected, sorted and delivered items at all events; furthered parent and school administration involvement; and so much more. It was time to share, train and give it away so that others could implement their own kindness clubs and spread the kindness in their communities.
In 2014, after seeing the transformation of every child that went through the Samaritans365 program and considering the overwhelming positive response from our community, I decided to create the Samaritans365 Foundation, committed to a kindness conversation in every school and community in the world. I partnered with my dear friend, Jennifer Einhorn, to create a 501(c)3; we created a kindness training manual, trained hundreds of Ambassadors (in my living room!) and put together a dream-team Executive Board. We worked with timeline Video Productions to create a video training course and partnered with Illuma Studios, our website designer, to put the kindness training course online so we could, in time, reach a world-wide audience and train Ambassadors to offer the kindness in their communities.
As more and more people heard about Samaritans365, they wanted to be a part of it. Our foundation responded by modifying our program to include everyone from younger children to teenagers and by introducing our clubs to all school levels, summer camps, community centers and more. We even created a youth leadership track for teens. Many of our samaritans began serving as ambassadors for other clubs and others found their ways to give back by starting their own foundations! The Super Samaritans, Summer Samaritans, Kindness Givers, Healing Hearts and Hearts of Gold, Kindness Kids Samaritans365 kindness programs got started as well; these clubs are comprised of amazing adults who regularly go to different organizations and foundations to give back where needed. Every member of our samaritan family is making a contribution to the world… and there are literally thousands of us!
To date (October 2017), we have thousands of samaritan members, over 350 trained ambassadors, more than 90 kindness clubs in 8 states and we have impacted the lives of tens of thousands. Our Executive Board, community, ambassadors, and samaritan members devote countless hours to our mission of spreading global kindness. This is something that I, personally, do all day, every single day: I eat, sleep, breathe, dream and speak the kindness.
My heart is filled with gratitude for our accomplishments so far, and I realize we have so much more to do. This is an exciting point for our foundation as we have created and are expanding a global kindness movement. This kindness movement is for EVERYONE, EVERYWHERE… all colors, all religions, all ages, all beliefs, all sexual preferences, all genders, all financial situations. Together, we have and we will continue to make a profound, positive impact on the world – one person, one family, one school, one community, one state, one country at a time.
I believe in a world where we celebrate each other and I manifest it every day.
Overall, has it been relatively smooth? If not, what were some of the struggles along the way?
World Wide Kindness is a work in progress. We laugh together, cry together, create together and struggle together. With the commitment of having a kindness conversation in every part of the world there is much work to do. We are growing faster than we know what to do sometimes but I am truly grateful for every experience, every conversation and obstacle for it contributes to my evolution and the evolution of our kindness movement.
Alright – so let's talk business. Tell us about The Samaritans365 Foundation – what should we know?
We are a 501c3 non-profit organization, working to spread kindness around the globe. We inspire children, teens and adults to positively impact our world and spread the message that "Kindness Matters". Through unique programming and messaging, we are influencing generations of Samaritans to help take care of the world "one good deed at a time."
Samaritans participate in disaster relief efforts, community drives, fundraisers, presentations and hands-on projects that connect them with those in need. We strive to add value to our schools, communities, families, and beyond.
Each club chapter is led by a certified Ambassador. We train, support and carry insurance for each certified ambassador and we provide them and your clubs with personal and online tools for club management, continuous collaboration and education.
Whether in pre-school or college, the Samaritans365 program affords interesting, age-appropriate, hands-on meetings and programs that empower each participant to find their own ways to contribute to their communities. For example, S365 clubs converse with representatives from philanthropic and service organizations who share their experiences contributing to the environment, public service, the hungry, the homeless, animal welfare, child welfare, human rights, anti-bullying, anti-violence and so much more. Clubs participate in donation drives, onsite service projects and the like. High school and collegiate samaritans take on and are mentored through leadership development roles.
This kindness movement is all inclusive. It is for all ages, religions, financial situations, colors, sizes, shapes, backgrounds and beliefs. We have created a platform and education for everyone to get on the same page about compassion, gratitude and kindness. Our kindness training is easily accessible and available online on our website at www.kindnessmatters365.org.
Any shoutouts? Who else deserves credit in this story – who has played a meaningful role?
The list is long when sharing the many people who have supported me and the growth of this foundation but here I go. My parents, Linda Baratz and Larry Waldorf, raised me well. They taught me about being grateful for who you are, what you have and giving back where you can. I was also taught the value of thinking positively and appreciating life. As the mother of three girls, my husband and I started instilling these same values at an early age. My husband, Andrew Reiss, has always been my biggest supporter, source of strength and power. My entire family really, just too many to mention, have encouraged me, contributed in their own way, and cheered me along my journey. My children, Marissa 17, Samantha 15 and Ella 13, have always been my greatest source of inspiration. My girls caught on easily to the gratitude, compassion, kindness concept and inspired me to create the Samaritans365 Foundation to spread the same ideas and values to all children, everywhere. My girls are extraordinary human beings, if I do say so myself.
Linda Hampton is my dear friend and life coach. We speak every other week as she specializes in executive coaching and training in the areas of leadership development, communication strategies, talent development and strategic planning. She is a major part of my life and the magic beside me.
Our Executive Board consists of Andrew Reiss, Sandy Gerstein, Melissa Cohen, Summer Faerman and Peter Henn. Our Director of Programing is Karin Gellen and our Director of Ambassador Support and IT is Shari Kline. These extremely powerful women and men have profoundly contributed to the growth of the foundation with their expertise, time, commitment and shared vision of global kindness.
Mia Paolini of Mia Lynn Photography and Chad Ehret of Timeline Video Productions have given of their time and expertise to document this important movement that I am confident will be viewed for generations to come. Julie Cohen, founder of It Events, has helped with her many contacts, contributions, party planning and fundraising event planning.
I also have the inspiration of some of our past and present kind minded educators and world leaders such as Martin Luther King, Dalai Lama, Nelson Mandela, Abraham Lincoln, Rosa Parks, Mother Teressa, John F. Kennedy, Wayne Dyer, Marianne Williamson, Oprah Winfrey, Ellen Degeneres and many more. My vision is to educate and inspire kindness in the hearts of the masses so that one day, not too far from now, there are millions of kind minded people and world leaders.
So, let's talk about our future kindness leaders. Our programs are led by certified Samartians365 Ambassadors who go through our online Ambassador Training that includes a Child Safety Training Webinar, detailed instructions about how to establish and manage a club with our kindness programming, a signed agreement and a comprehensive background check. These hundreds of men and women have dedicated their time to the betterment of their communities and the world. I am surrounded and grateful for all of this and more.
Pricing:
If you are 18 years or older, there is a one time fee of $150 for the online Ambassadors Training.
Contact Info:
Address: 11865 Preservation Ln.
Website: www.kindnessmatters365.org
Phone: 5625463104
Email: info@samaritans365.org
Instagram: laurawaldorfreiss
Facebook: Samaritans365
Getting in touch: VoyageMIA is built on recommendations from the community; it's how we uncover hidden gems, so if you know someone who deserves recognition please let us know here.