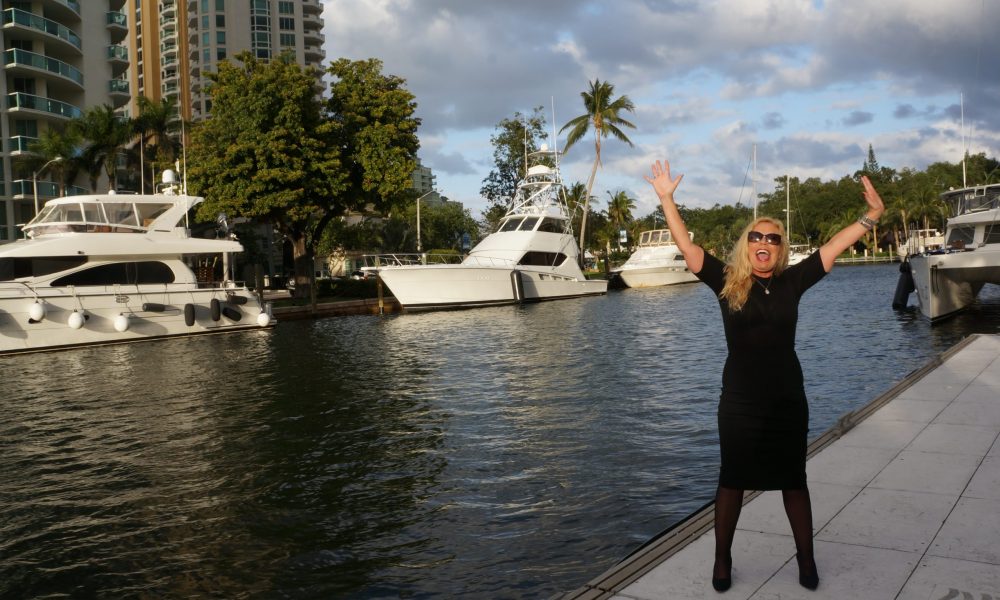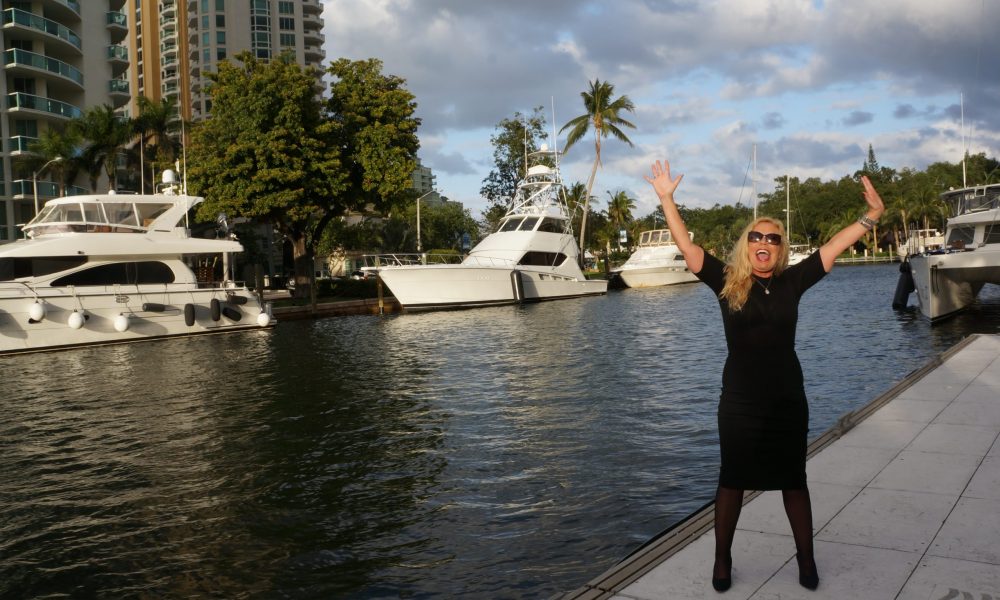 Today we'd like to introduce you to Kimberly Lybrand.
Kimberly, can you briefly walk us through your story – how you started and how you got to where you are today.
When I went to college, I wasn't sure what I wanted to do, so I took quite a few business courses. At the beginning, I thought marketing would be my gig. Over time, I became more and more interested in public relations. I'm an outgoing person. I like to talk to people and like to think out of the box.
After I graduated, I went straight into retail, working for Victoria's Secret. I started off in sales and soon became a manager. After six years of long hours and always working holidays, I knew it wasn't for me. I decided I wanted a nine-to-five job. I took a job with a small company and started doing PR for them. During that time, I built a list of contacts with different media outlets.
I moved on to a few different jobs after that. Those experiences helped me discover what worked and what didn't work. All along, I continued to do PR, but I wasn't ready to start my own PR firm yet. As I moved, I took my contacts with me. After working for a Miami company for a couple of years and being pushed into a management position, I came up with a strategy to start my own PR business. Any time you step out into the abyss, it's scary, but I'm so glad that I did.
I set a goal for myself to pick up 10 clients that I could facilitate. I thought it would take a long time and it happened pretty quickly. I gave my two weeks' notice. I was scared out of my mind, but I would now be working for myself. I liked that idea.
Has it been a smooth road?
I think anytime you start a business, whatever that business may be, it's not going to be a smooth road. Everything is brand new and you're scared about what you're doing. If you're willing to learn as you go and to make changes along the way, your business will grow. If you're ever at a point where you're not learning something new every day, you should re-think your career path.
I believe you will be successful if you love what you're doing. I don't feel that what I do every day is work. I'm very excited to get up every morning to start my day. This type of work is so much fun. You're always doing something different. I want to get up earlier to get things done.
When I first started Kim Lybrand PR, the economy was booming. It was very easy to get a retainer for a higher dollar than now. Six years ago, it became very difficult to bring in the type of money we were doing in the beginning. I wasn't sure if I could keep my business afloat. I knew that I either needed to go out of business or to take a different approach. I didn't want to give up, so I reformulated my business packets, made my prices more affordable and offered shorter-term contracts. It paid off for my business and for my clients.
About a year into it, I started making changes in my personal life too. I was the type of person who hated working out. Just the thought of it made me tired. But I was tired of the way I looked and the way I felt. So I pushed myself to work out at the gym and to start walking. The more I saw results, the more motivated I became. Today, I work out and walk six days a week and I love it. I've lost 80 pounds and I've come up with some of my best pitch ideas while doing so.
We'd love to hear more about your business.
Kim Lybrand PR is well known for bringing stories to life. We specialize in small to mid-size companies in all different types of industries and categories and work with all forms of media. A lot of PR people do not put much effort into selling their clients. They will send out email blasts saying, "Hi, look at this link about my client." Media outlets receive thousands of emails a day. In order to succeed, you need to set yourself apart from the others. Live pitching is my company's gig.
For television, I'll get on the phone with a producer and pitch a segment concept around whatever brand I'm representing. I'll tie it to a current event or a season of the year or something completely off the grid. I'll even tell them which anchorperson I see doing the segment. They love that. They need content and have hours to fill. It's all about how you present it to them. You only have a few minutes, so it needs to be outstanding. For print or electronic media, I take the same approach.
Our clients have been featured in a variety of national publications including USA Today, Allure, Glamour, Parenting, Fine Cooking and AARP. They've also appeared in segments on the Today Show, Good Morning America, Fox and Friends, The View, The Talk, Harry Connick and Wendy Williams, along with many others. We won't waste a potential client's time or our own. If we don't see a unique story that we can sell, we'll let them know. We also won't rep two of the same types of companies at the same time. That's not our gig at Kim Lybrand PR.
Last year, we secured a TV segment on Fox and Friends for a company that makes beach towels. What makes them unique is that they won't blow away because they snap onto chairs. A couple a months ago, the owner of a beach towel company contacted me. I asked him to tell me why a person would want to buy his beach towels rather than going to Target. He said because of the colors and designs. The towels are beautiful, but there was nothing unique enough about them to pitch them to a magazine or a TV show. Unless the towel could get up and come over and dry me, it's not going to help. He was ready to sign, but I wouldn't take his money.
Please check out a few PR Tidbits from Kim Lybrand:
–http://www.youtube.com/watch?v=8SMplUfbr0w
–http://www.youtube.com/watch?v=JkGyfmt8khc
–http://www.youtube.com/watch?v=BOrJFgwzpXY
–http://www.youtube.com/watch?v=wod78AggoPU
Is our city a good place to do what you do?
Yes. I feel like this is a great area with lots of opportunity for businesses like mine. I'm originally from Edisto Island, South Carolina, just outside of Charleston. It's a beautiful area, but a very small town. I feel that for a PR biz, you need to have your finger on the pulse and live near a bigger city. That's why I love Fort Lauderdale. It's beautiful, it has a lot to offer and it's centrally located between Miami and West Palm.
Pricing:
We only work with small to mid-sized businesses, so we try to keep our packages reasonable. Packages start at 750. It really depends on the clients need.
Contact Info:
Getting in touch: VoyageMIA is built on recommendations from the community; it's how we uncover hidden gems, so if you know someone who deserves recognition please let us know here.