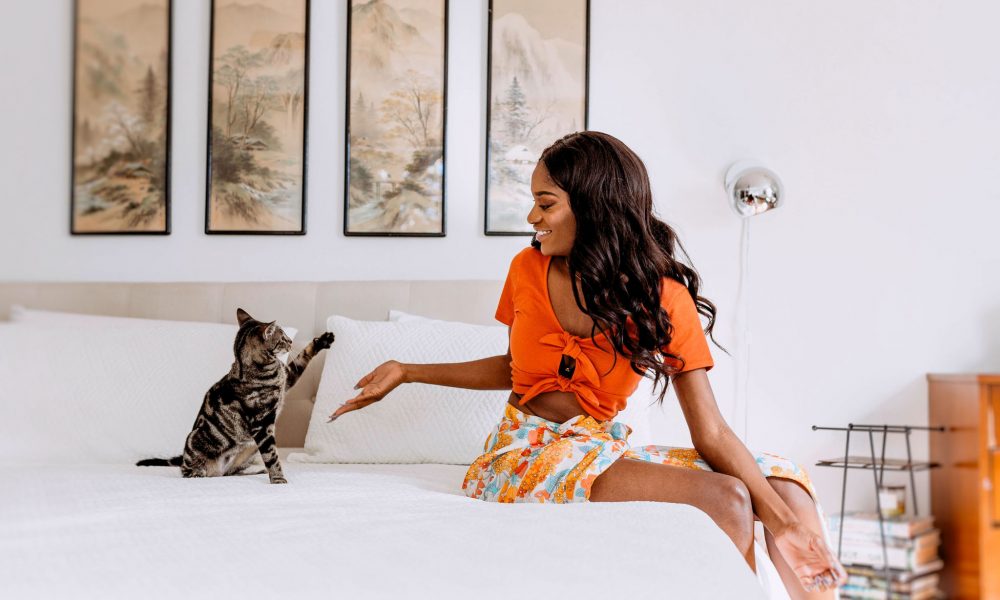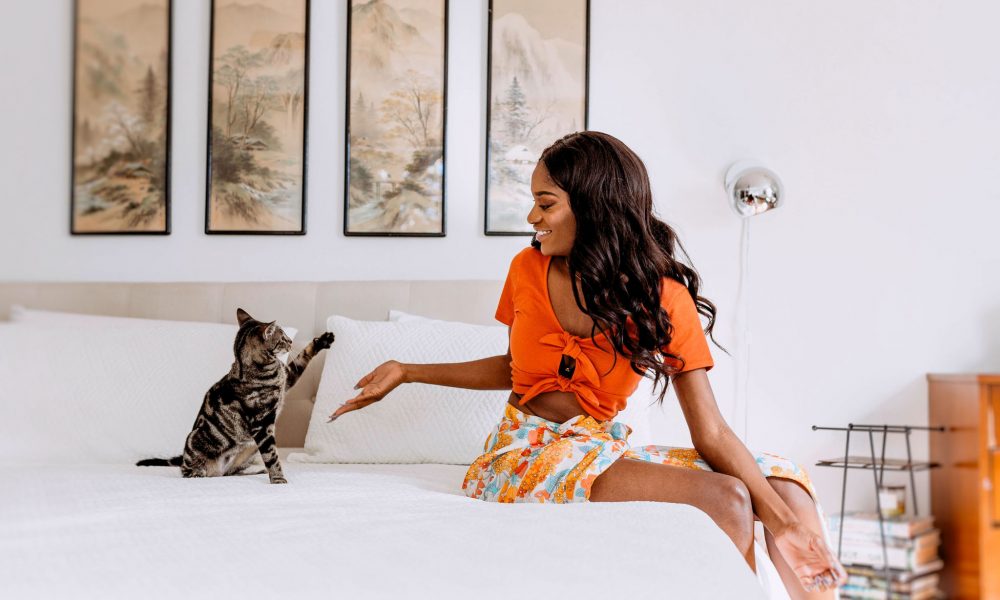 Today we'd like to introduce you to Kathryn Lewis.
Every artist has a unique story. Can you briefly walk us through yours?
I'm Kathryn Lewis, 22, from Tallahassee, FL. I'm studying Public Relations at Florida A&M University, and my purpose in life is to become a Fashion Correspondent for a major TV network–specifically E! News. I'm also a model, stylist, and I sing when I'm feeling bold.
Ever since I was born, fashion has been a part of my life. I consider my Mommy to be my fashion icon. She's always had me on point and fly. She'd dress me up in the cutest baby clothes. The older I grew, the more I realized how much I had a passion for fashion. I know that phrase is so cliché, but it's true!
I went to a private Christian school from kindergarten until eighth grade, and we had to wear uniforms. When I got to middle school, I really wanted to express myself the most through my clothes. I was painfully bored and tired of wearing the same exact outfits as everyone else. I would cherish those few moments throughout middle school where our school let us have "Dress Down Days." I always accessorized myself when I was in uniform to give me some pizzazz. I wore headbands with big hair bows, different styles of sneakers, bracelets, huge purses—anything to make my look stand out.
When I reminisce about my style evolution throughout the years, I didn't really get a grip on it until about my Sophomore year of high school. But as a student FAMU, I had to step my style game up several notches. The students on our campus have such dope style. College is where I really began to take fashion seriously.
Please tell us about your art.
I think something that people should know about my work is that I like to ensure that what I produce is of quality. I'm meticulous about the way I work. I enjoy collaborating with the right people and I work diligently to ensure that anything with my name on it is respectable. I want everyone to feel positive when they view my content.

My freshman year of college, I was inspired to create my own style blog. I saved up and bought my domain and named my website "Unleash Your Style." My Dad came up with my username "KatMarLew," when I was a kid. I actually asked my parent's permission to sign up for a gaming account on Nick.com or something silly, and I needed a username. So, he took the first three letters of my first, middle, and last name. Viola, "KatMarLew" became my thing. So, my website address is www.katmarlew.com, and every social media handle I have is @katmarlew. It's so catchy; I love it. When I introduce myself in videos, my phrase is: "What's up? What it do? It's ya boo, KatMarLew!" I get a kick out of that.
As a budding fashion correspondent, it's important for me to build up my credentials. I'm developing a strong background in the fashion industry. I admire Elaine Welteroth, she has a very strong understanding of fashion and I aspire to be as well-versed in the industry as she is.
I always hope that each person who tunes in to what I'm doing is left feeling confident, inspired, entertained, and happy. I am always my most authentic self, and I think that my supporters really appreciate that. People on and offline can be so artificial and redundant. I want you to feel like, "Wow, this girl is knowledgable when it comes to fashion. I trust her opinions, and she backs them up with facts."
What do you think about the conditions for artists today? Has life become easier or harder for artists in recent years? What can cities like ours do to encourage and help art and artists thrive?
I've always considered fashion to be an art form. The conditions for fashionista's today have gotten easier to an extent. Social media allows us to reach a wider audience quickly. It all boils down to finding your niche and being unique. But also not limiting yourself. Sometimes it seems like people's attention spans are getting shorter and people grow tired of seeing the same things.
I think life has become a little harder for artists in recent years because the market appears to be saturated. Which is why it's important to create your own opportunities, do your research and make your own lane, rather than try to fit in. I constantly remind myself that there is no one else like me and figure out ways to stand out, but it's not always easy. I also feel like networking is a key to giving your career momentum. Ultimately, your skills, work ethic, and delivery are what can make or break you.
I think cities can encourage and help artists thrive more by highlighting talented folks who are lesser known and underrated. Give them that introduction and opportunity to showcase their talents.
How or where can people see your work? How can people support your work?
People can check me out and subscribe to my blog,www.katmarlew.com, follow me on Instagram/Twitter @katmarlew and pass along my content to their friends. Please, share, retweet, repost, and encourage people who aren't familiar with me, to check me out. Hopefully, they'll enjoy my content enough to want to share it with their friends and audience. I would love to reach more people outside of Tallahassee and Florida, in general.
Contact Info:
Image Credit:
Sierra Mayhew
Rochelle Smith
Chantal Gainous
Kiana Govind
Diamond Rollins
Tre Crews
Jordan Roberts
Darla Winn
Getting in touch: VoyageMIA is built on recommendations from the community; it's how we uncover hidden gems, so if you know someone who deserves recognition, please let us know here.