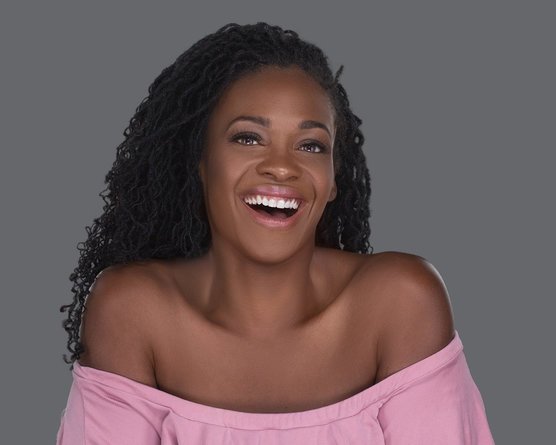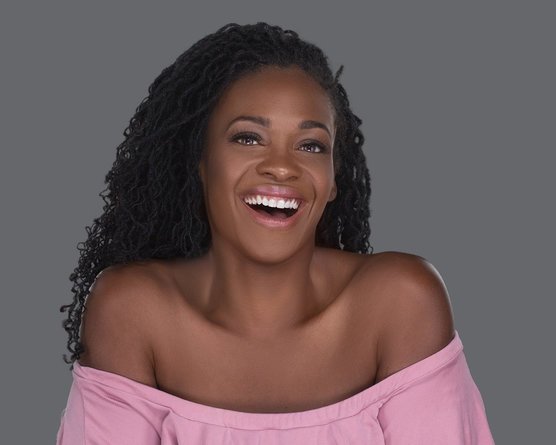 Today we'd like to introduce you to Katana Malone.
Katana, can you briefly walk us through your story – how you started and how you got to where you are today.
Growing up, I was the kid who sat under a tree with her nose in a book. If it wasn't a horror or an adventure story, it was a psychology textbook. Yea, there's also that. I am a textbook nerd. SAT tested at 11, supposed to start college at 12, chose to wait until I was 16, and received my first degree, in Nursing, before I graduated high school.
So, imagine an eleven-year-old, obsessed with comic books, video games, Mortal Kombat, and fairies, who studied psychology. There was also the fact that I am a military brat. Every time I moved, I explored a different personality. Hung out with a different group of kids. Analyzed their behaviors and turned them into the characters I wrote about.
I told myself that one day I would defend the earth in Mortal Kombat. As I got older, that reality transformed into something else. The thought, "What do I want to be when I grow up?" I would respond, "Everything." And let's face it, being an actor, means you can be anything, anyone, you want to be.
Then reality hit and I went the corporate route. Call center supervisor, HR Assistant, Bartender, Office Clerk… It wasn't until after a near-death experience during the birth of my daughter, that I decided to pursue my passions without any hesitation. I say passions because I consider myself a true artist.
I draw, I write (screenplays, poetry, short stories, have a book in progress, quotes, inspirational speeches), act, model, sing. If I'm not in front of a camera. I can use my artistic vibes in an elementary school as an interim. If I'm not in the gym, I do some production assistant work. If I'm not in a nightclub as a promotional model, I write for magazines/blogs. If I'm not hosting an event like the Grand Indiewise Convention, I'm working on local projects like "A Shot for the Road," "What's More Important," and "Divination." If I'm not attending a movie premiere, I'm sitting with my friend Walter & writing monologues. If I'm not hanging with my friend Joey writing & discussing music, I'm writing inspirational quotes. And when I'm doing all of that, I'm also a full-time mother.
I went back to school to receive a degree in business, after my accounting degree. I started a small entertainment company that I use for the purpose of my writing, but most of what I do is usually "guerilla" style. I make friends, exchange talents, attend local events, and just put myself out there.
Although I do not have a huge following, I do use what I have and hope to build, to inspire people. I chronicle my life, maybe more than most, not to be a narcissist, but to inspire people. I have no problems showing the sucky parts of life, I'm human, but I intend to live what I preach and allow people to join me on the journey.
With the love, inspiration, motivation, and spiritual support of the following people, I have an amazing journey ahead of me: My mother, sisters (Suna, Nica, & Cherrie), Chris, father, Reyna Zee, Wilna, Leo, Genyii, Charnelle, Asia, Larre, Steven, Gabe, Erin, Rey, Zandras, Jo, Will, Cham, Nyota, Walter, Wunda, Gigi, Young, Tuwana, Frantzy, Kamla, Brandon, Brettnie, Walt, Rohan, Tony, Jarrod, Shar, Joe.
Agents and casting directors like Rose, Ed, Marty, Susan, Cathy, Brad, Universal, Bianka who've represented me over the past six years… helping me grow, pushing me to get new headshots and reels, representing me, giving me tips to evolve, and just being all around amazing.
I recently met someone, who, when we speak, calls me a rock star. People like that, who have that faith in you, they're inspiring. They play a huge role in how we see ourselves. You have to know it and believe it, but hearing it doesn't hurt. Knowing that people see the greatness in you makes it that much easier to become it.
Great, so let's dig a little deeper into the story – has it been an easy path overall and if not, what were the challenges you've had to overcome?
When I started my pregnancy, I weighed 115lbs. At the end, I was a pound or two shy of 300lbs. Yes, that's about 185lbs in 10 months. Having now been terrified that I was so close to death without ever trying to pursue my dream, I figured that the desire to lose weight would go hand in hand with acting.
The first role I received when I started acting was titled 'the NOT hot girl." It was a music video where I was the unattractive girl pursuing the artist. I remember the first time I was on a major set, shortly after, being told that I was too big to be categorized as 'the sexy crowd.' It crushed me.
For a long time, I was used as background, which was okay but treated like I couldn't be on camera, which was not. Instead of giving up and with my daughter's eyes on me, I used this as fuel to get myself together. I continued taking on student films, taking acting classes, working out, and directing any pain into other worlds I created in writing. In the meantime, I chronicled my fitness journey to inspire other moms and actors.
In terms of my music, I was told I needed to change my look in order to be signed to a label here in Miami. This included getting body modifications, losing the sisterlocks, and being more sexualized. By that time, I was in a self-love mode and was no longer allowing the ideals of others to influence my career. I walked away from the deal and decided that I would get back into music on my own terms and once my acting career took off.
At this point in my acting career, I am not even remotely close to where I want to be. At first, I assumed that Miami was highly saturated into bikini bodies, vixens, and a look that just isn't me.
Once I decided to let my talent speak for itself, I was pleasantly surprised. Agents, directors, filmmakers, other actors… they see and feed off that confidence. And it's in no way self-absorption, but rather self-actualization… knowing that I have & will continue to work hard to get where I deserve to be and that in treating others with respect and loyalty, it is returned tenfold. I find that being myself- natural, inspiring, quirky, nerdy, easygoing, and just different – I meet the people who see me and give me the chances I've been waiting for… without having to fit into this preconceived notion of what talent and beauty truly mean.
Katana Malone – what should we know? What do you guys do best? What sets you apart from the competition?
I am a commercial and film actor. I am also a writer, musician, artist, host, model, and elementary school teacher. I am the person people call for the gritty character that doesn't look like she's dangerous. The actor who wants to break boundaries, can take direction well, has an eye for details behind the camera, and is just fun to be around. I am also a writer, so many of the filmmakers I work with give me a lot of freedom in front of the camera as well.
I started my entertainment company a little over a year ago. At this time, it is strictly for my writing. My intention, is to use this platform to write, direct, produce, and star in my own films, as well as give other local artists the opportunity to do so as well… It's the final project before the final project, where, once I've retired, I will open a school.
What I am most known for, the business that makes me who I am, is me. I am a business in itself. Those who know me, know me as a hustler. I can be seen in commercials, independent films, web series, working with promotional companies, hosting live events and premiers, running corporate team building drills, writing for magazines on the topic of abuse (a past experience of mine), philanthropy, and even in the classroom.
What sets me apart from others? I think I would have to say, that I have so many different talents and I'm so very passionate about them all, that it's usually a surprise to many people. Oh, you wrote that poem? Oh, that was you in that commercial? Wow, now your daughter is acting as well? You're a teacher? You drew that?
I spend a lot of time using social media to inspire others to chase their dreams, stay healthy, be unique, and think for themselves… no matter how many dreams they have, no matter how old they are, and no matter what anyone thinks about them. I infuse a very open, almost flower-child spirituality into everything that I do and in how I interact with others.
Being a mother and an elementary school teacher, while also spending hours memorizing scripts, going to auditions, going to nightclubs as a brand ambassador,and taking classes, sounds difficult to even me as I say it… but I am happy knowing that when I'm ready to move onto to the next adventure after this life, I can say I kicked butt… I was a rockstar… I didn't give up on a single dream. When I tell my daughter she can do and be anything, I'm not only being honest, but she saw me do it. I don't think there's anything wrong with trying many avenues of art, what I think is wrong, is never trying to do something that interests you.
The final goal is to see myself in all these roles, succeed, and then retire by opening a special school. Something like Professor X.
Of course, I am a product of my experiences and the support of the people around me.
What moment in your career do you look back most fondly on?
The proudest moment of my career, so far, would have to be when I did a commercial with my daughter for a children's museum in North Carolina. It was her first acting job and the first time seeing me fully in my element, although she's been present for auditions. But when our friend, Will, told her that she would play my daughter, it became surreal for me as well. Yes, we all want that major role, that groundbreaking experience. But for me, sharing a set with her was the proudest moment of my career.
My daughter is the love of my life. She inspires me to continue believing in magic, be young and carefree, and have an imagination far beyond most people my age. Build forts, eat ice cream for dinner, and occasionally, stay up all night. We have another project, "A Shot for the Road," where she will be playing the younger version of my character, so these moments will just continue to find their way into my life.
Contact Info:
Email: TheKatanaMalone@gmail.com

Image Credit:
Chris Headshots
Getting in touch: VoyageMIA is built on recommendations from the community; it's how we uncover hidden gems, so if you know someone who deserves recognition please let us know here.