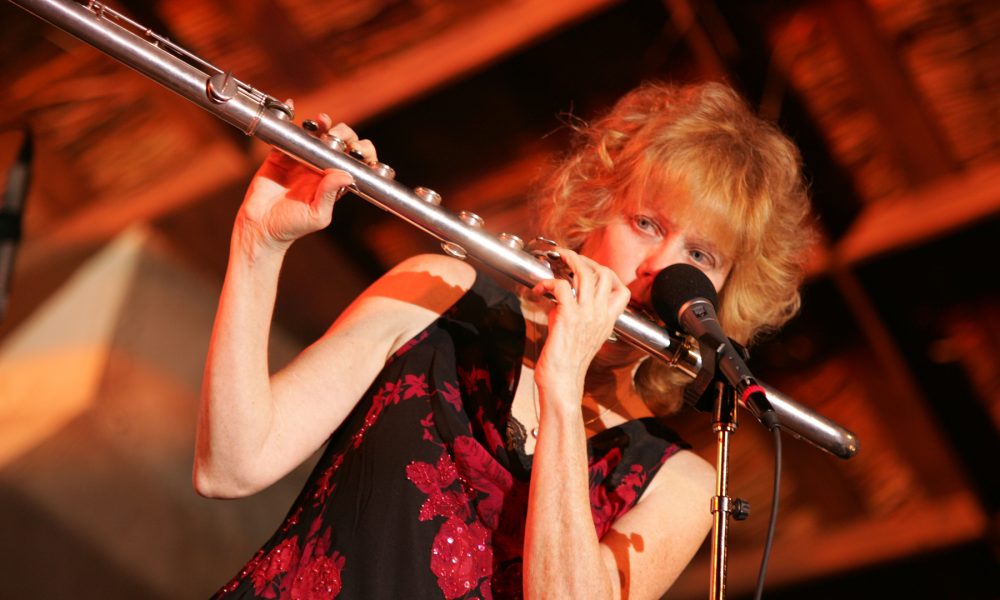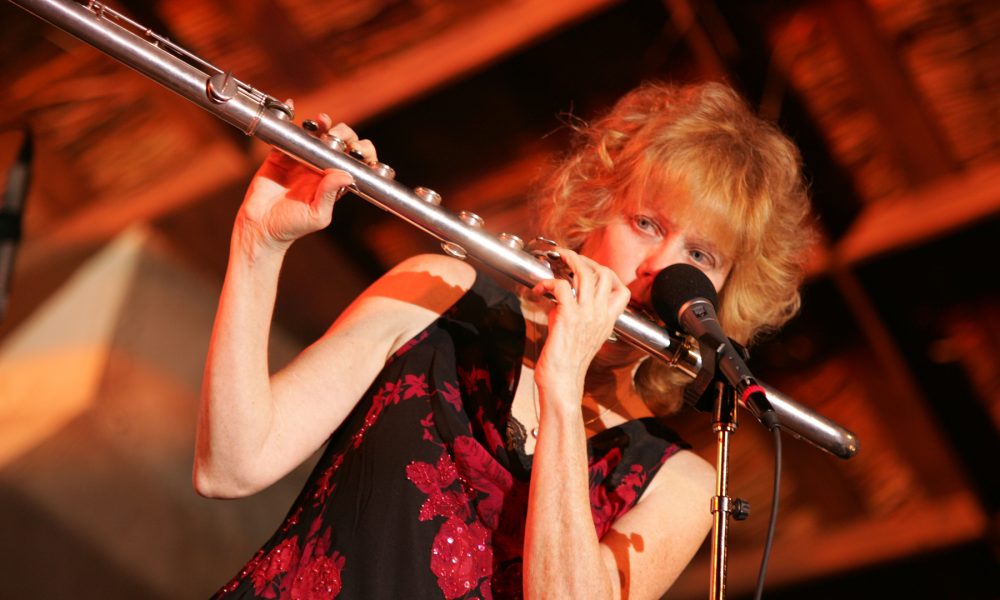 Today we'd like to introduce you to Kat Epple.
Every artist has a unique story. Can you briefly walk us through yours?
After working as a professional musician for decades, I can say that I have had many exciting adventures through music. I have performed concerts at some amazing venues such as The United Nations, The Guggenheim Museum in Spain, London's Union Chapel, and for elephants on the Masai Mara. I have met and performed music for celebrities, movie stars, legendary artists, rock stars, and presidents. I travel extensively around the world, to visit indigenous cultures and to collect native flutes, which I feature in my original compositions. I have won Emmy, Peabody, and Edward R Murrow Awards…But all that happened much later….
I started out as a kid playing piano and flute; then gradually added composer, synthesist, audio engineer, lecturer, and producer to my list of skills. My first music gigs were accompanying poetry readings on flute (It was the '70s after all) and playing flute and synthesizers with Jethro Tull/King Crimson cover bands.
My first album was recorded in 1978 as one of the two founding members of the electronic space music duo, "Emerald Web." Based out of San Francisco, Emerald Web (Bob Stohl and Kat Epple) released 12 albums of original music and specialized in performing concerts in planetariums with laser and star shows. Emerald Web was known for playing "state-of-the-art" synthesizers. Most of our albums have been re-issued, and it is ironic that now our music is described as vintage synthesizer music.
In the '70s, I started composing music for film scores, and in the 1980s was contacted by Astronomer Carl Sagan (of "Cosmos" fame) to create music for his video productions. As I have continued to compose music for films through the years, some of my film credits have included National Geographic, PBS Nova, CNN, ABC, Valentino Fashions, The History Channel, NASA, Apple Computers and a hundred more.
A particularly inspiring time in my life was my 20 years of friendship and travels with legendary visual artist, Robert Rauschenberg. Starting in 1989, he commissioned me to perform at his art openings internationally, including the Metropolitan Museum of Art, New York Guggenheim Museum, Piazza dei Diamanti Ferrara, Italy, and the National Gallery in DC. He and I also recorded an album together titled "Strategic Structures" which featured music that we performed on unique audio sculptures and synthesizers. These spontaneous compositions were recorded late one night in 1989 at Rauschenberg's Beach House on Captiva Island, Florida. It was a magical night, an inspired collaboration, in an exhilarating setting.
Since then, I have released 23 additional music albums, as a solo artist, and with various ensembles including The Devin Townsend Project, Sonic Combine, and Anthropology Band.
Please tell us about your art.
The musical style on my 35 albums varies greatly from one album to the next, and includes Electronic Music, New Age, Chill Out, Children's music, Abstract Performance Art, Jazz, and World Fusion. It is mostly instrumental. My fans come from many different music preferences.
For first-time listeners, I would recommend the albums:
"Elemental Circuitry," with percussionist Nathan Dyke. We take the listener around the world with a treasure trove of beautiful, unique World instruments.
The Nature-Inspired album "Azure Pieces of Life," is performed on rippling piano chords hanging suspended as the flute wafts over the surface, to create a feel of wide open spaces and celebratory flight.
I am working on four future albums, which are in the styles of ChillOut, solo World Flutes, Film Scores, and Electronic/Art Music. I love to work on new albums, but these albums seem to be spending a lot of time on the back burner.
The music I compose for film and museums sometimes takes me to places that I might not have explored if I weren't composing for that specific script or scene. That music is usually composed on keyboards with digital technology and acoustic instruments. Recording in my own home studio, the orchestration can travel from symphonic phrases to powerful drumbeats, from angelic whispers to primal atmospheres.
Live performance is rewarding; both in concerts around the world and also throughout Florida, which is a little closer to my home in Southwest Florida. I perform as a solo musician, but also enjoy collaborating with other musicians, visual artists, dancers, technology artists, poets, and animals.
What's the message or inspiration of my music?
Music is powerful! My music has intention. It is meant to touch the spirit, imagination, mind, body, and heart of the listener. It can create a shift in energy. Using a musical palette that includes primitive indigenous instruments, and the latest electronic technology helps me to incorporate both ancient and futurist elements. My goal is to create music that coalesces the perspective of a scientist, historian, anthropologist, artist, spiritual seeker, healer, and storyteller.
I live and breathe music. I hear music in my dreams.
What do you think about the conditions for artists today? Has life become easier or harder for artists in recent years? What can cities like ours do to encourage and help art and artists thrive?
To make a living as a full-time professional musician can be the most exciting, rewarding life that you can create. It helps if you are "in it" for the music, and not for the fame and fortune… because that may or may not happen. But if you love music, that might be enough.
How or where can people see your work? How can people support your work?
To learn more about my work or to listen to it, check out my website.
For more info about upcoming performances, go to my FaceBook page or website.
Sign up for the email list on my website for occasional updates and notices about concerts in your area.
To support my work:
Contact me for info about booking a concert or event.
Download my music or order CDs/vinyl from my website.
Contact me about composing music for your film
Schedule my concert/lecture program "A Journey Around the World with Flutes" (a light-hearted, educational solo presentation).
Add me to your music streaming playlist.
Attend one of my concerts or art events.
Contact me for info about our multi-media art installation which features live music performance, spectacular projection art installation, and dance.
Or Send me financial support via PayPal, etc., to facilitate the recording of my next album.
Help me publish my book about the amazing music adventures I have experienced in my life of travel, the art scene, spirituality, technology, and music.
Contact Info:
Image Credit:
Ed Chappell, Lee Horton, Dan Drasin, Kathy Broyard, Michael St Amand, Kat Epple, Laura Kirkman Leary, Lauren Huff
Getting in touch: VoyageMIA is built on recommendations from the community; it's how we uncover hidden gems, so if you know someone who deserves recognition please let us know here.