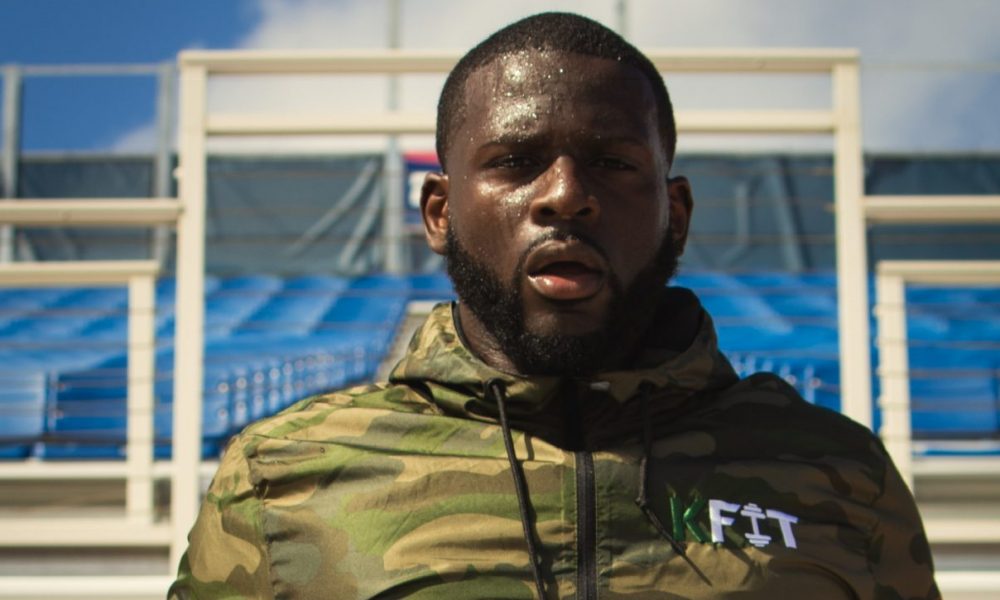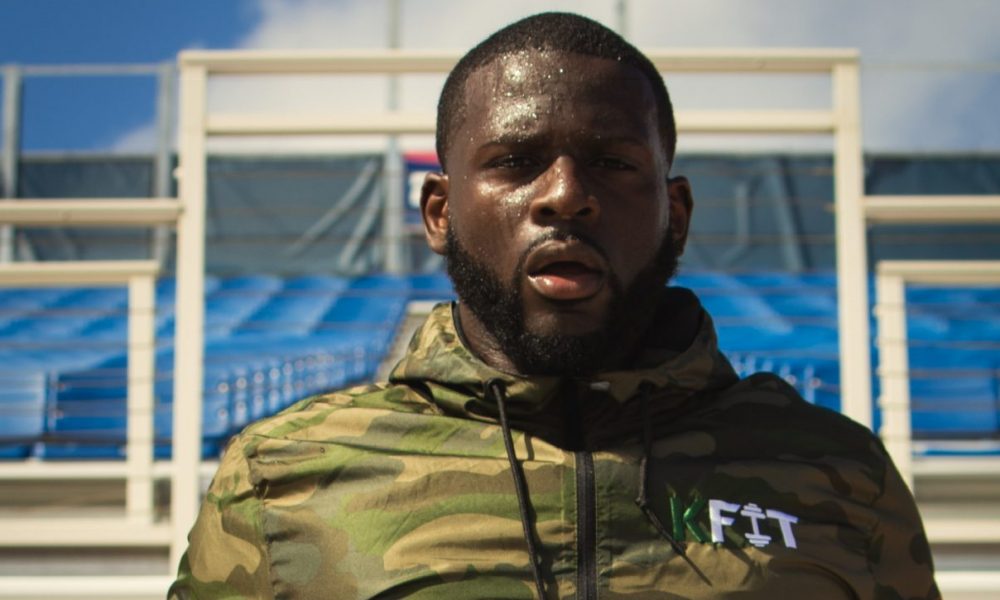 Today we'd like to introduce you to Kashawn Fraser.
So, before we jump into specific questions about what you do, why don't you give us some details about you and your story.
In my senior year of high school, my athletic skillset made me convert from playing basketball to football. I earned a football scholarship to Central Michigan University. Through adversity and hard life lessons, I transferred to Henderson State University to finish my collegiate career. I attended two colleges, had a lot of success on the field but left with no degree. Shortly after college, I had to face reality and ask myself the question- How do I move forward and reach my full potential? I enrolled at Walden University to finish my degree online. At the same time, I was perfecting my craft as a personal trainer. This was hindered by working in gyms that cared more about the number of clients you signed up rather than life-changing results. I went back to the CFL for the 2017 season. I played with the Calgary Stampeders and we competed for the Grey Cup Championship. The season ended with me having reconstructive knee surgery due to an injury. This was a defining moment for me: Do I continue to help people reach their fitness goals or do I keep pursuing my professional football career? KFIT was established in 2018. My passion for fitness goes back for several years.
Growing up, I was always physically active. I participated in school sports. The love of basketball gave me the initial goal of wanting to become a professional basketball player. As I got older, I paid more attention to the detail that it takes to become a great athlete and it sparked my interest in personal training. All of my life experiences created the path and vision that would eventually lead to a flourishing mobile personal training business. I never gave up on my dream to play professional football. I kept training towards my goals as I worked full time and took classes online. I completed my degree and graduated with a Bachelor of Science in Health Promotion and Wellness. By faith, prayer and a strong work ethic, I was blessed with the opportunity to sign and play for the Winnipeg Blue Bombers in the Canadian Football League (CFL) 2014-2015 season. Unfortunately, I was cut from the team in the latter part of the 2015 season. Whenever I wasn't playing or training professionally, I continued to provide personal training to clientele I built over the years. The end of my professional football career birthed KFIT. This is a new beginning. A fresh start to impact and change lives. This year was truly a revolution for me. It opened my eyes to how much I love changing the lives of others through health and fitness. KFIT gets results. 2019, I have furthered my education through earning several fitness certifications, most recently becoming a special population & post-rehabilitation specialist & working on my NSCA CSCS.
Overall, has it been relatively smooth? If not, what were some of the struggles along the way?
Nothing worth long term success happens overnight. Through my professional career, I have started my business several times from ground zero. From building a consistent clientele from scratch & eventually growing to the point you ask yourself how do you take your business to the new level. This whole process has all been a lesson. I'll never have any regrets of chasing my dream to play professional football. All those experiences gave me the credibility to train & utilize my personal rehab experiences from several injuries to help others. Another struggle on my road to success in the fitness industry is knowing your worth & the values you stand for. As I continue my education, grow my knowledge & experience comes with the level of service & standard you expect to provide to your clients. As I become more in demand, my prices have increased. Most common problem I have is you're too expensive. Living in a state like Florida where trainers are over-saturated & everybody carries the title of a personal trainer, so loosely with no proper education of exercise science or anatomy. It's hard to uphold what your worth when others are devaluing the service & field. Like my teacher, Dr. Abbot always says Certified vs. Qualified. Know the difference when you're putting the well being of your body in somebody else's hands. Many people don't know anybody can just get a fly by night trainer certificate, just because someone looks good, that doesn't mean they can make a customized plan that will work for you.
Please tell us about KFIT.
KFIT is a mobile personal training company built to enrich your daily life through physical, mental, and spiritual health. Life gets hectic and we often forget about the most important component: Health and well-being. The convenience of having a customized and innovative workout plan is priceless. Don't delay any longer, we can come to you. VALUES Kinetic – Energy that a body possesses by virtue of being in motion. Fitness– Lifestyle change which incorporates more than just weight lifting Walking, swimming and sports activities are fitness at its finest. Being healthy is supposed to be enjoyable not a tedious routine. Individual– KFIT creates a customized program for your fitness goals. Our main priority is to help you understand self-care & self-health in addition to all the benefits of living a healthier lifestyle & the long term benefits. Transformation– Changing your thought process on how you think, exercise, and eat. Life-changing habits create the physical results you expect to see. Mostly known for changing people's lives not only physically but mentally what they thought they were capable of or what they could overcome. I use some of my favorite exercise techniques such as functional training & resistance band training. My biggest accomplishment as a company was definitely helping a client & friend Matthew more self-sufficient to conduct ADL "activity of daily living".
KFIT connected with Matthew through Craigslist. His mother reached out to me for help. She explained his special needs suffered from a stroke caused by a routine tonsillectomy and I agreed to meet with them. Matthew had just finished surgeries on his leg which was evident from the brace and metal pins attached to his leg. We weren't sure if he would ever walk again. KFIT quickly realized that our strength and mobility expertise would benefit him greatly. The KFIT regimen put in place for Matthew included stretching, natural body movements and functional exercises. In the beginning, Matthew's mobility was not there. The exercises were meant to allow him to use his own strength to be able to move again. Another huge part of his recovery regimen was resistance training using bodyweight, bands, and pool exercises. These exercises improve muscular strength, endurance, and mobility. The pool was especially powerful for Matthew because it allowed him to increase his flexibility and range of motion. The effects were seen and felt shortly after the exercise, also decreasing muscle spams he would so often have putting him in extreme pain. Discouragement and the feeling of giving up was some of the biggest challenges we faced. However, the gradual increase in his health and our trainer's persistence was what kept Matthew going. This was one of the biggest challenges KFIT has had to face. Matthew's journey was filled with obstacles and our trainer faced them head-on along the road to recovery. Every client is different and the focus should be on more than just training. It is a good thing when your client's trials and triumphs touch you on a personal level as well. KFIT prides itself on incorporating an attitude of appreciation and understanding within our company. Matthew now lives a happy, pain-free life for the most part & is a zookeeper at the local Palm Beach Zoo. Go pay him a visit, he will give you an excellent tour.
If you had to go back in time and start over, would you have done anything differently?
To be honest, nothing, every mistake I have made has made me a better trainer & businessman. Taught me valuable lessons I can apply to my new business. Failure is a crucial part of success.
Contact Info:
Website: Www.getkfit.com or www.fitnessatyourdoor.com
Phone: 5616357819
Email: kashawn@getkfit.com
Instagram: Kfit_ig
Facebook: Kashawn Fraser- KFITMOBILETRAINING
Twitter: KFIT
Other: KFIT Personal Training in google – See all my reviews
Image Credit:
Demo Raww, Patrick Stinus, Jonathan Torres, Taylor Moore
Suggest a story: VoyageMIA is built on recommendations from the community; it's how we uncover hidden gems, so if you or someone you know deserves recognition please let us know here.