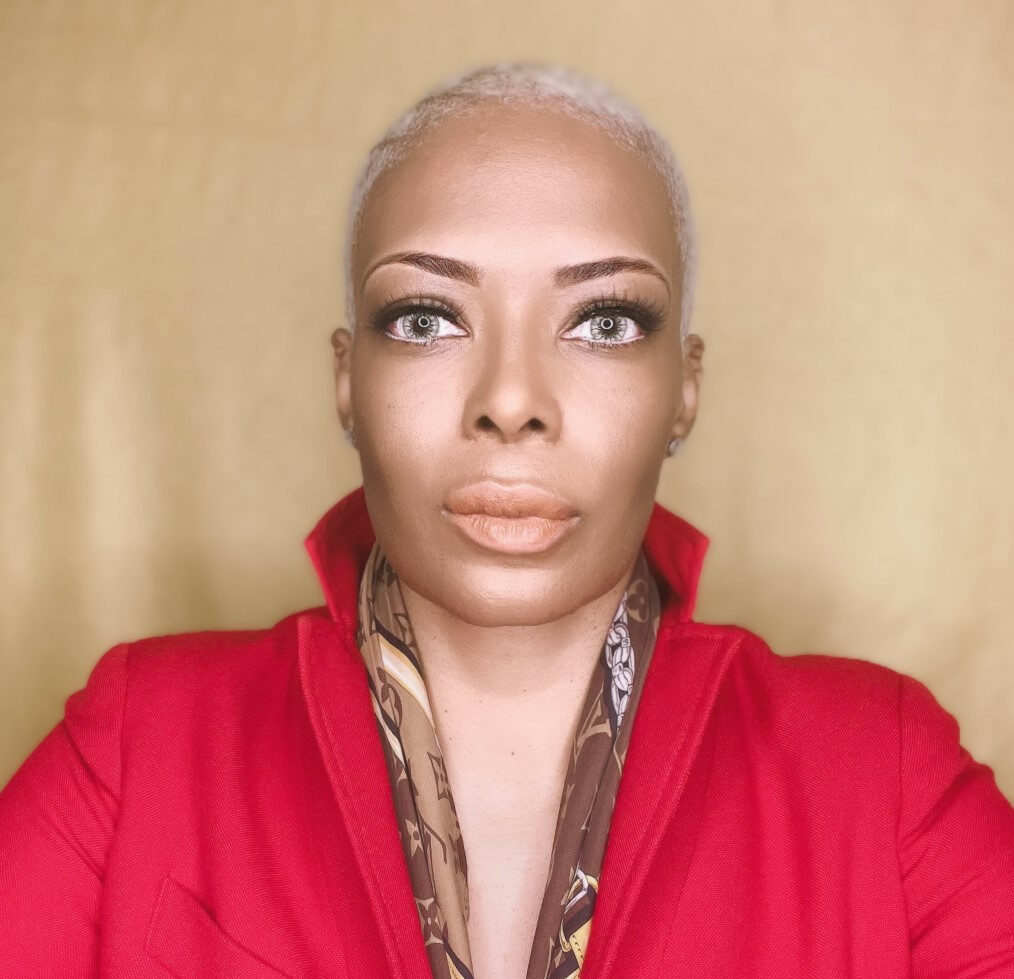 Today we're excited to introduce you to Kahlia Meeks. Kahlia is a Motivational Teacher, Author and Para-Entrepreneur and is also a content partner. Content partners help Voyage in so many ways from spreading the word about the work that we do, sponsoring our mission and collaborating with us on content like this. Check out our conversation with Kahlia below.
Kahlia, it's been too long since we last connected. Thanks so much for taking the time to share your thoughts with our community again. Some readers might have missed our prior conversations, so maybe you can kick things off for us with a quick intro?
Greetings, my name is Kahlia Meeks and this interview is another fantastic feature by Voyage Magazine and its magnificent team of individuals, who I humbly thank for the honor. This interview is a resource for the people to know who I am and why I am elated to fulfill my life's purpose which is teaching and demonstrating to others how to live a life of righteousness and be their unique selves so they can live a fulfilled life in every aspect of living.
There are many respective individuals that speak and write of manifesting and destiny; however, my approach is to teach the true meaning of manifestation, destiny and provide the solutions to incorporate manifestation with daily living to reach one's destined life outcome on top. Readers can feel free to view my book available for purchase book, Manifest Your Destiny: Use Your Personal Growth and Development to Manifest What is Destined for Your Life's Path and my work at www.kahliameeks.com.
Kahlia, you are the author of Manifest Your Destiny: Use Your Personal Growth to Manifest What is Destined for Your Life's Path. What is manifestation? What is destiny? How can they both be attained.
I am happy you asked that question as I love sharing the foundation to what I teach and also know to be effective because of self-practice. My informative and factual meanings of Manifestation and Destiny are as follows:
Manifestation is the process of materializing thoughts, feelings, affirmations, and intentions into real life form. It's a deeply psychological and spiritual act, and an important means by which humans in particular can create change both on an interpersonal level and within the world at large. Personal growth allows for the process of how to manifest be a method which is personal while executing a conscientious approach on tangibly and intangibly grasping life and paying newfound ways of living forward to other individuals who want to consciously make a change for self-betterment.
Destiny is the final determining factor that a choice is made from a place of conscientiousness. There are no two choices in life; there is only one choice. Destiny has already been mapped out by The Most High and is preordained. When humans make choices, what occurs next has already been predetermined. Therefore, all paths made through that one choice will always lead to the same destination. With the knowledge that a Supreme Power exists, everything that happens has been perfectly ordained by The Most High according to the Power's will and plan. Sometimes it may seem like we have more choices, but when we look at it closely, we see and recognize The Most High has already designated our path or destination. We can definitely see our destined path fulfillment by utilizing the gift of self-reflection.
Manifestation and destiny can both be attained by the incorporation of the definitions of manifestation and destiny on an individual basis with personal growth being the foremost aspect. Then take the definitions and apply them both respectively to attain the tools to manifest one's destiny which is set for the person through the path of personal growth and development. There will have to be a lot of self-work.
I have a saying which I created that will fit perfectly for humans to truly overstand manifestation and destiny. "In belief there is doubt. In knowing there is surety."
When you speak to audiences regarding topics of motivation, what is your goal?
I speak and write to audiences regarding topics of motivation because my goal is for everyone in all walks of life to not just know themselves, but recognize that they are the sole reason for their successes in life based upon their choices. I affirm based upon my life choices that I, Kahlia Meeks, have met all goals and I am a major player in history books due to discipline.
I am here to tell you that I have created a strategic formula to Manifest Your Destiny. A strategic formula of knowing, experience, longevity, and consistency. I have been on this journey of destiny manifestation all of my life. I have been actionably and effectively teaching people how to create their destinies, with my writings, speaking, and sharing of affirmations for decades in many facets of life. I have taken the lessons of my life, the years of personal growth, and completed so many goals in which I set for myself and accomplished the majority of them with honors. Discipline is a major role of manifesting one's destiny.
In my book, Manifest Your Destiny, my teachings and track record of life, I make the fact clear that the point of my work is to help others emulate what I have done- manifest their respective destinies by improving self. I am not fulfilling my life's purpose to be only a writer or an entrepreneur; I am fulfilling my life's purpose as a game changer in a world where the goals of citizens are shattered by the weak strong holders of society. My messages of motivation and goal achievement are not newfound presentations discovered by Kahlia Meeks; they are proven principles in which I have used my higher mind to decipher subjects that the audience already knows. With the majority my messages of motivation and goal achievement being principles the majority of people probably do not like hearing because a struck nerve reveals energetic emotional truths, my audience has to really take a deep dive, look at fate and realize why they were led to read this text! Especially now in the times we are all in, it is time to wake up and change lifestyles and the ways of living as a collective. For that, I am here to guide the readers who are willing to be guided.
A true word of motivation is to work like you are working more than anyone else in the world. That also falls in line with discipline. This method of motivation will not only allow you to discover your differentiator in relation to solution making, but it will also allow you to realize you are your only competition! When we as a whole think that we are the only ones working on an individual strategic goal, we have to condition our minds that we have no competition because our differentiator sets us apart from any potential competition. No market or circumstance in life can be saturated when people begin to execute their personal attributes, motivation, strategic goal planning, discipline, and ultimately the attainment of set goals. Staying positive, having faith in one's self and believing in abilities as well as the progress being made towards reaching goals allows anyone who commits to this process to go higher.
To end this section of the interview I will say, I have done what many will never do; I have manifested my destiny. The only way is UP! This applies to anyone who is willing to commit to manifest their destiny with righteous guidance.
What makes you an authority in teaching individuals from all walks of life to attain all of their lifelong desires?
I like that question a lot. You are really delivering this interview for Voyage Magazine and its readers!
I overstand and understand the power of manifestation. I have been gifted to know how to help people find their destinies. I was strategically and fatefully placed in this time period to show people that what they have been told is impossible is simply possible, because I know for myself.
I am a human being. I am a woman. I am a mother. I am a daughter. I am an entrepreneur. I am a public teacher. I am a public speaker. I am an author. I am a mentor to other human beings with the common goal to manifest our destinies.
Throughout all of the aspects of my life, I could have found every excuse in my book of life to hide from the world or sit on the sidelines. After all, who is going to listen to or support anyone who challenges misconceptions? Misconceptions that you cannot have what you and The Most High know you deserve out of life while simultaneously working on your own personal growth to be a better human being. It is possible because I have done it and succeeded!
This human being, Kahlia Meeks, is a woman who was born in the Philippines in the 1970s to two amazing parents who are African Descendants of Enslaved human beings. My amazing mother and father provided me with a substantial life and greatly idealized socioeconomic upbringing. I graduated all levels of school- formal/informal education and life- with honors. I excelled in all aspects of music, the arts, repairs, creating, you name it. A path of excellence was mapped out from the beginning of my life.
This same human being wanted more out of life through exploration so I veered throughout my path of manifesting my destiny. I remained on the destined path, but I decided to impulsively move off of the main course. Here is a breakdown of how I impetuously moved off of the main course of my destined life's path.
I was pregnant and married at sixteen years old. I was seventeen years old when I gave birth to my daughter, thereafter her father and I divorced when I was still seventeen years old. I could have faced ten years, twenty years to life in prison for justifiable self-defense to protect my life from someone who tried to take my life. I was a victim of a home invasion in which my life was threatened. I was physically, mentally and emotionally abused by ex-spouses and ex-boyfriends. I was sexually assaulted. I had a lot of incidents in which my life could have been lost.
All times, places and circumstances of all of my life's events were destined.
All of my life experiences afforded me the opportunity to relate with males and females globally to say, "You are not and never will be alone." I have lived to experience privileged styles of life and also styles of living that the only way out could have been losing one's life in more than one facet.
I made it out alive and I am here.
Here to live out my destiny.
Here to relate.
Here to pay it forward.
Here to show human beings how to Manifest Your Destiny.
Here to teach human beings positive personal growth.
Here to teach human beings to remember their past and release and heal with joy that better is already here because destiny was manifested before reaching this Earth.
I am an authority in teaching individuals how to attain their life's desires. I have the fortunate opportunity to be an "education provider," and utilize my life experiences as a blueprint to teach individuals from all walks of life; that no matter their beginnings and circumstances, stay the course.
As action is enforced on personal growth and development, life experiences are to strengthen us for crossing the finish line of our paths. I am here to tell people to stop having unwavering faith in the ability to achieve dreams. No matter the obstacles in my way, I manifested my destiny. I grew out of every situation. I have the solution to get people out of their own ways and attain what they know is rightfully theirs my manifesting their destinies.
I thank you once again for the opportunity to be interviewed by Voyage Magazine and for allowing me the privilege to share my individual destiny and purpose to your readers.
It was so great to reconnect. One last question – how can our readers connect with you, learn more or support you?
Absolutely. Voyage Magazine's readers can connect with my on my website: www.kahliameeks.com; YouTube; TikTok; Instagram; and my podcast on Spofity, AnchorFM, Apple Podcast, Pocket Casts, iHeartRadio, and many other outlets listed on major search engines.
Contact Info:
Suggest a Story:
 VoyageMIA is built on recommendations from the community; it's how we uncover hidden gems, so if you or someone you know deserves recognition please let us know 
here.