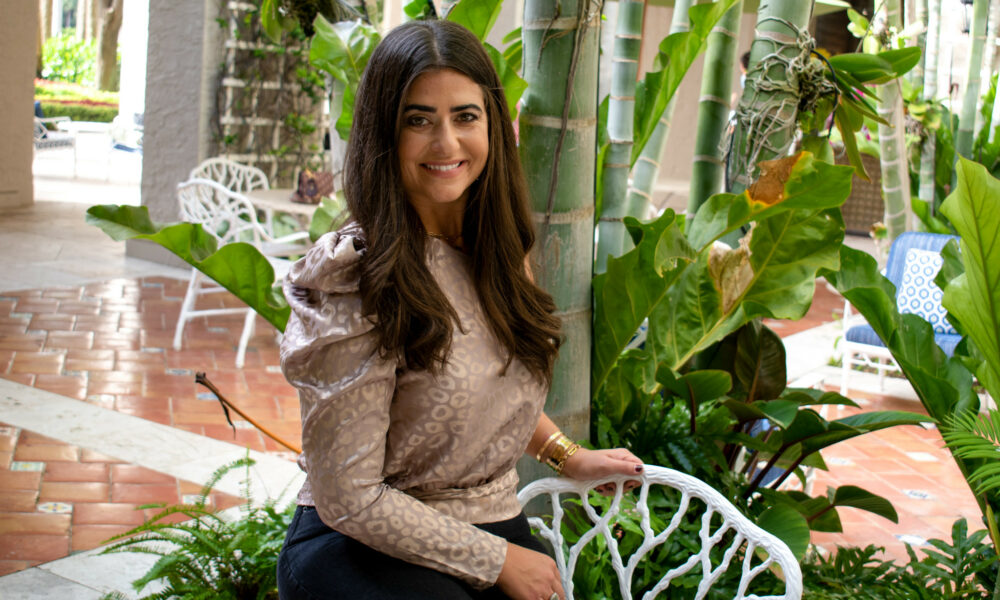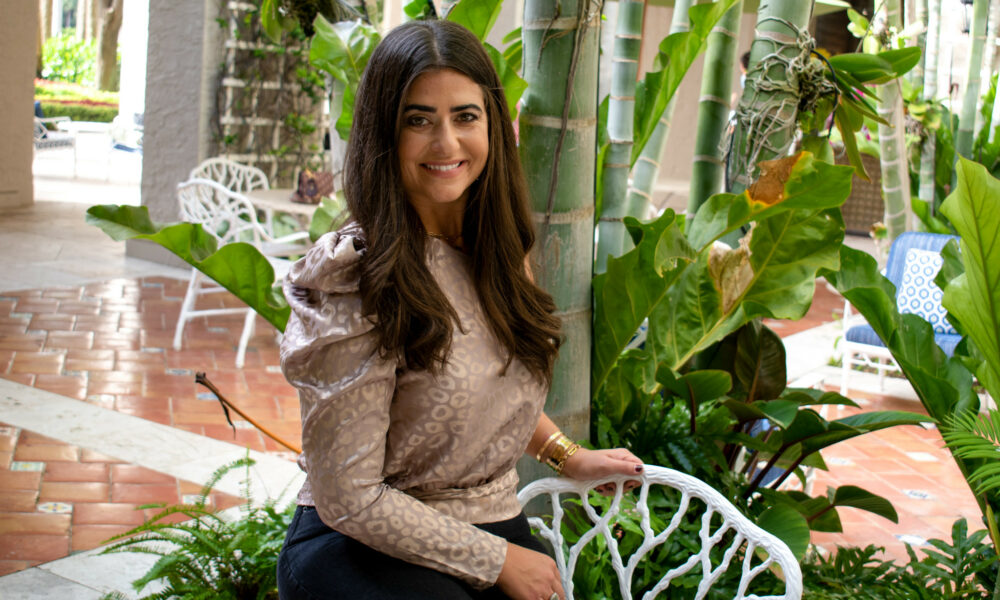 Today we're excited to introduce you to Kaela Genovese. Kaela is a Jewelry Designer and is also a content partner. Content partners help Voyage in so many ways from spreading the word about the work that we do, sponsoring our mission and collaborating with us on content like this.
Kaela Genovese began her life-long passion as a jewelry designer when she was just 3 years old and would make beaded bracelets and necklaces for her friends and family. She's come a long way since little plastic beads on a string but has not lost the love and talent for making something beautiful with her creative mind and her own two hands.
As a young adult, Kaela worked in the high-end luxury world of Worth Avenue on Palm Beach. She realized that she had a special talent for knowing exactly what her exclusive clients wanted when it came to their own personal style.
Choosing the perfect piece for any occasion was instinctual to Kaela. She also knew that the pieces she was imagining in her mind would have suited her high-end clients' needs even more than the mass-produced jewelry they were buying. Her training shaped her ability to forecast and use trends while still respecting classical styles of jewelry.
With the help of mentors in the jewelry design and retail business, Kaela decided to start her own creative business designing, creating and selling her unique pieces. La Enovese Designs was a leap of faith, but with the support of her family and friends, she launched her dream and has never looked back.
"Jewelry is my passion. It can be the one little thing that gives a woman the power to feel unique and chic. I want to inspire women to love themselves, believe in themselves, and of course, treat themselves."
Kaela's success as a designer and a young female entrepreneur has been featured in profile pieces by the media as well as given her jewelry placement in high-end boutiques. She can often be found giving the stories of inspiration behind her pieces at regional Trade and Trunk Shows. Kaela lives in sunny South Florida.
As the owner and Designer of La Enovese Designs, Kaela is able to bring her passion and creativity to life making jewelry that tells a story about the woman wearing it. She sketches and hand designs but also collaborates with single-piece manufacturers that she visits and consults with regularly. Each piece must meet Kaela's high-quality standards before being embossed with the La Enovese Designs brand.
Kaela's personal attention to detail and hands-on approach to producing unique one-of-a-kind statement jewelry is why La Enovese Designs is a favorite among women in the South Florida social scene.
Check out our conversation with Kaela below.
How frequently do you launch new collections?
I launch collections every year. However, due to COVID-19, I wasn't able to launch last year. My collections are alphabetical order and each collection has an Italian name and story associated with it. My first collection was named "Amoré" and my next is "Bellissima".
Were you fearful in starting your business?
Of course, I was a bit fearful, however, fear can either scare someone or inspire them. And I chose the latter. I absolutely LOVE what I do and I am blessed to be able to live my dream each and every day!
What does a normal day look like for you?
A typical day for me starts with a workout and green juice. Next, I sit at my desk and answer emails, strategized my upcoming campaigns, reach out to clients, do some IG engaging, and my fav part – design jewels!
Do you love what you do? Would you change anything about your business?
"I believe jewelry is a very personable thing, and it should tell a story about the person who's wearing it." My collection is 1/3 curated by Me, 1/3 handmade by me, and 1/3 designed by me! I feel life is too short and by choosing to wear unique jewels, it gives the power to be that one little thing that makes you feel unique and different from the rest!" One piece of advice Kaela would give is to "follow your dreams!" Yes, it sounds clique, but if you love what you do in life, you'll never work a day in your life.
Thank you so much again for sharing all of this with us. Before we go, can you share with our readers how they can connect with you, learn more or show support?
Kaela would love to hear from you! Please visit her on Instagram at: @la.enovese.designs, Facebook at: La Enovese Designs , Website: www.laenovesedesigns.com, Email: Kaela@laenovesedesigns.com, Phone #: 732.996.6423, and stop by her upcoming trunk shows , and add a little La Enovesé Designs sparkle to your jewelry collection!
• Website: www.laenovesedesigns.com
• Phone: 732.996.6423
• Email: Kaela@laenovesedesigns.com
• Instagram: https://www.instagram.com/la.enovese.designs/
• Facebook: https://www.facebook.com/laenovesedesigns/?ref=bookmarks
Contact Info: