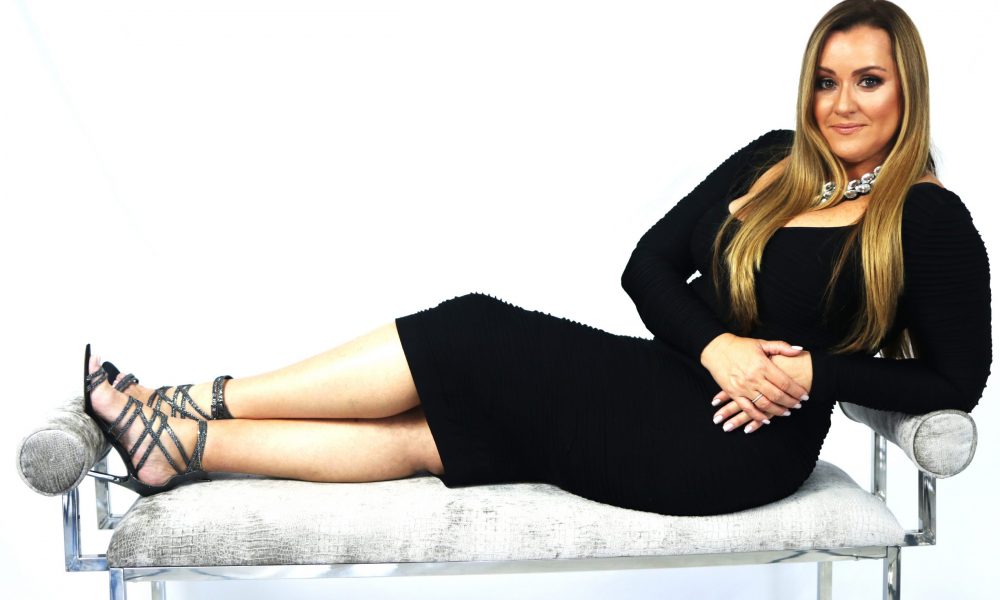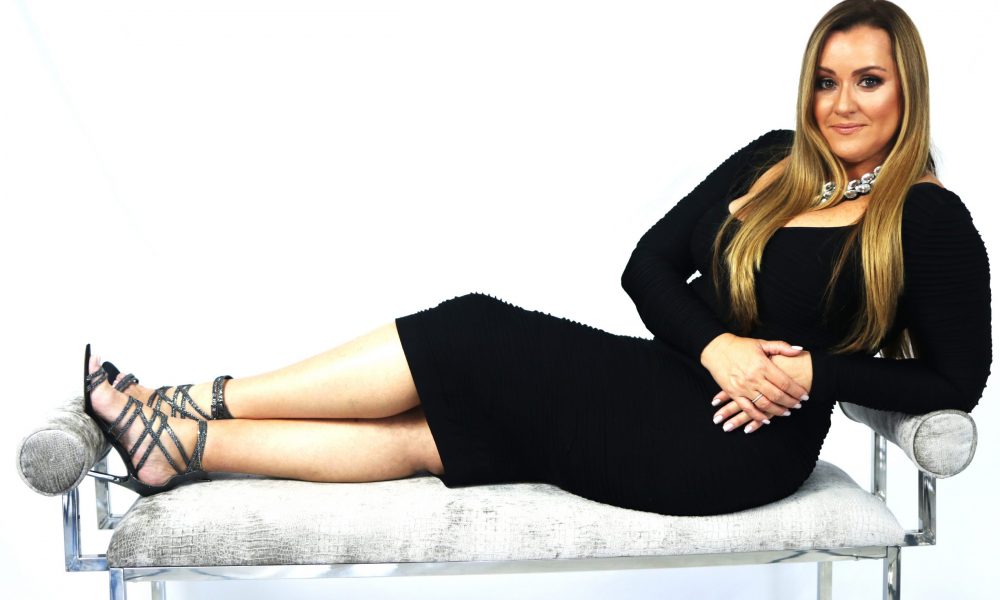 Today we'd like to introduce you to Julie Tarazona.
Julie, please share your story with us. How did you get to where you are today?
Everything you go through is connected and gearing you towards your journey!
Do you know that you are exactly where you need to be and that this is your moment of transformation?
Decisions shape the direction and course of our lives.
When I was ten years old, my dad; a musician, told us we were moving from Spain to the United States.
I didn't know at that time how that move… how that decision, would impact my life.
My mother Maria, who had studied accounting in Paris and met my dad through her cousin in Spain, did not now English and knew no one in this country.
She is a fierce and courageous woman, and never doubted the decision to come overseas even though that meant leaving her family behind.
When we got to the US, my dad was often on tour and my mom stayed home with my sister and I. She sold
clothes, jewelry, and anything entrepreneur she could find, to work from home.
The reason why I share this with you is because the person I am today is a direct reflection of what I saw growing up.
My passion became helping people while I was growing up, and while in college, I decided to dedicate myself to
helping children with disabilities. By helping others. I learned patience, drive, compassion, communication and commitment.
As my children got older, I wanted to be my own boss and have flexible time so I joined a Multi-Level Marketing
The company, where I earned three career cars and excelled in a short period of time. I learned many life lessons about personal development, drive, goal setting, sales, marketing and dreaming big.
Little did I know, that things were not happening TO ME but FOR ME when I lost my status in this company and my car. Simultaneously, my marriage was failing. I had gained a significant amount of weight and decided to start consuming protein shakes… soon, this too became a business!!! And again, I moved rather quickly up the career ladder.
On September 15th, 2017, I left my home and started working for Miami Dade College, as an ESOL professor in order to keep busy and make extra money.
At MDC, I had opportunities for speaking at events, motivating students, and reaching out to people to encourage them to pursue their dreams. I also helped closing deals and marketing our programs to private agencies.
This is where I made the decision to get certified as a Coach.
About LIFE, people were coming to me for decision-making all the time.
I certainly knew about BUSINESS decisions, and I knew how to make the difficult choices of whether to go or stay n a difficult RELATIONSHIP.
Raising two teens as a single mom, and being a teacher for over 19 years, I also realized I knew a thing or two about PARENTING and behavior management.
This is the moment I was waiting for. All the decisions I had made in the past of influencing, led me to this and I got certified as a LIFE COACH.
This is where I am meant to be. This is my legacy.
I had to lose that car, I had to lose that marriage, I had to leave my country, I had to leave my fear behind, I had to leave my low-self esteem. I had to work on me.
All my gifts and talents now are DEVELOPED… because of the difficult decisions I had to make… enough about me… so… are you ready to put your gifts and talents to use?
Are you ready to be coached to the next level?
Are you ready to DEVELOP?
As a coach, I try not to give you advice. I will just steer you in the right direction. You are the driver and are in full control of where the vehicle is going and I am your GPS 🙂 just giving you guidance on where to turn to avoid heavy traffic!
So, like I like to call it… LET'S FIERCE IT!
Overall, has it been relatively smooth? If not, what were some of the struggles along the way?
I lost a car, closed two offices, failed at a business, failed at marriage, was told many times that I thought the grass was greener on the other side.
I was offended, laughed at, and I know plenty of people spoke and probably still speak behind my back. Why?
Well because having haters is part of the process of growth.
I knew where I was going and I knew the mission clearly… TO IMPACT.
So, I had NO TIME for anything but Fierce Excellence.
I had to believe in me.
I did have to shut down those awful words I had heard before…
"You fail at everything you do"
"You always get near the top but then you don't make it."
"You talk too much"
"You think you are this badass with influence and no one cares (gives a s****)."
I have worse comments which are not worth stating because they no longer reside in me.
I have overcome and I have forgiven.
I use my story in private sessions so clients see that you can overcome various forms of failure and still succeed.
What do you do, what do you specialize in, what are you known for, etc. What are you most proud of? What sets you apart from others?
Fierce Coaching by Julie Tarazona started in January 2019.
I created four online courses (six weeks each) taught LIVE by me personally, in each of the four areas:
LIFE, BUSINESS, RELATIONSHIPS, PARENTING.
In addition, I have created two 4 HOUR self-help courses, both in Spanish and English. "Loving Myself".(Queriendome Mas) and the second one is "You hold the key" (Tu tienes la llave).
I am working on publishing my first quote book and by 2020 will have my 1st paperback published.
If you were to ask what I am known for is my approachable and relatable personality, and they would probably tell you I'm super funny, I really am though.
I am proud of the testimonials, of the stories of success, when I hear of someone I coached to reach their goals.
What sets me apart is that I don't sugar coat, drizzle extra caramel or anything like that. No whip cream on top. Nope, nope…..
I believe people like to know the truth and they want guidance.
The gift is inside of you.
I just help you discover it, believe in it, find your way to share it, and like I tell my clients… my goal is for you not to need me after we are done.
It rarely happens though. We always stay in touch. They love me 🙂 and I do as well.
If you had to go back in time and start over, would you have done anything differently?
Nothing. Absolutely nothing is a mistake.
I believe every mistake, every tear, every fight, every struggle, and every disappointment, brings you to your best version if you see it as a journey and not as your final destination.
NOW, I get to live better, love fuller, experience more gratitude, enjoy the little things, empower others and IMPACT. That was the goal.
I LEARNED from loosing.
Pricing:
NEW YEARS SPECIAL 5 PRIVATE SESSIONS VIA ZOOM.US $499
6 WEEK COURSE OF THEIR CHOICE (LIFE-BUSINESS-RELATIONSHIPS-PARENTING) VIA ZOOM.US $800
LOVING MYSELF OR YOU HOLD THE KEY 4 HOUR COURSE (1 HOUR PER WEEK) VIA ZOOM.US $99
DISCOVERY CALL 15 MIN…COMPLIMENTARY! WITH EMAIL ADRESS SUBMISSION
SPEAKING ENGAGEMENTS AVAILABLE (FEES VARY)
Contact Info:
Website: www.julietarazona.com
Phone: 786-326-9651
Email: fiercehealth@mail.com
Instagram: @fiercehealth or @fierceofficial (En Espanol)
Facebook: Julie Tarazona or FIERCE COACHING
Image Credit:
Photography by: Jesus Rouco
Suggest a story: VoyageMIA is built on recommendations from the community; it's how we uncover hidden gems, so if you or someone you know deserves recognition please let us know here.