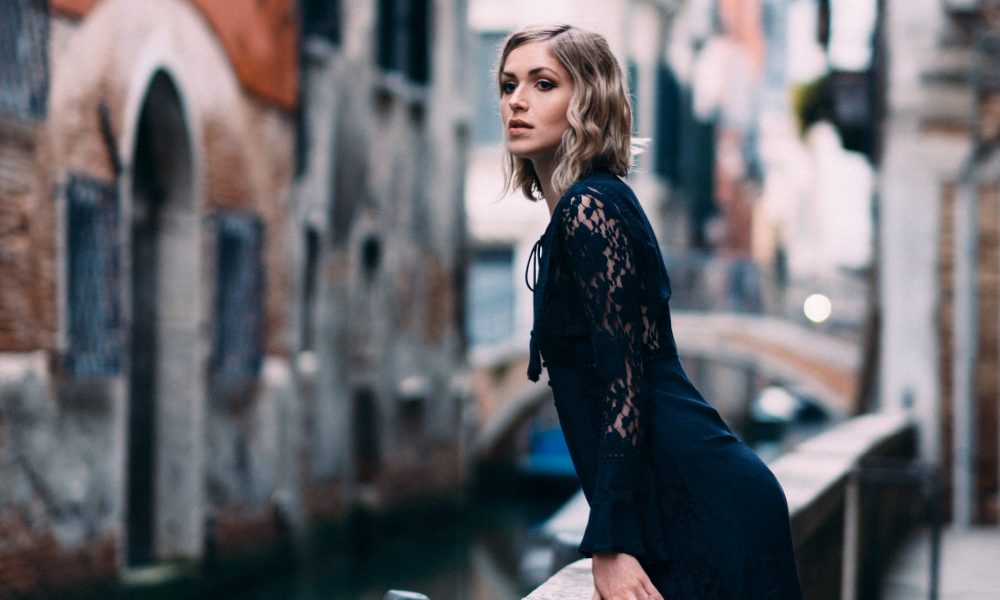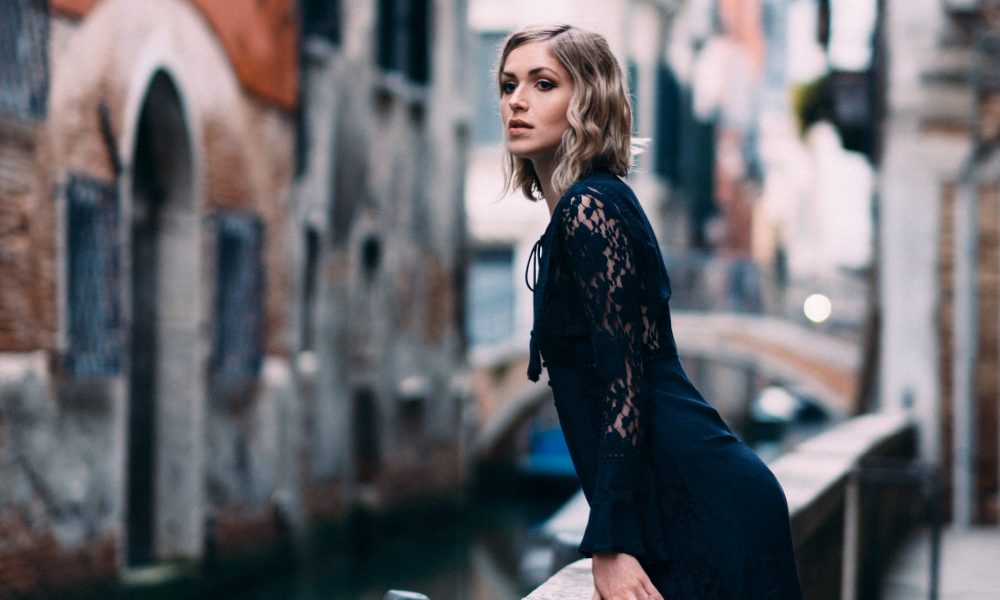 Today we'd like to introduce you to Julie Berry.
Julie, let's start with your story. We'd love to hear how you got started and how the journey has been so far.
I've been an artist for as long as I can remember. Since I was able to walk, I danced. As the youngest of three, I always looked up to my older sister and brother and imitated what they did. I grew up in a Navy family and as a young child, I got used to my dad being away for long stretches of time for deployments. Whenever my dad came home, my brother and sister would run up to my dad and give him big "leg" hugs, but for some reason, 2-year-old me did not do the typical leg hug routine. I would always dance for my dad… "a little soft shoe routine" as he would fondly recall. My parents immediately put me in dance class, specifically ballet and I was right at home. Tombe pas de bourree, glissade, assemble became a part of my regular vocabulary.
From there, I explored modern, jazz, contemporary, tap, hip hop, ballroom, Latin, country line dancing, any and every style of dance I could be a part of, and I loved all of it. Then, when I was 13 years old, I was inspired by several TV movie musicals that came out at the time- namely High School Musical and Cheetah Girls (–they were my jam), and I knew I wanted to try acting. I started going to an acting and modeling school and completely fell in love with it. I started auditioning all the time, and my passion for performing continued to grow. I learned how to walk the runway and do photo shoots, and started hamming up sassy monologues and commercials. I joined musical theater as a sophomore in high school, and it became my haven. I learned the differences between theater and film acting and decided that although I loved both, I really wanted to be a film actress. Fascinated by the nuances of emotion that can be conveyed in film, I practiced emotionally heavy scenes, often in my room. Since then, this passion for the film industry has only grown, and I have been driven to one day be on the silver screen.
Overall, has it been relatively smooth? If not, what were some of the struggles along the way?
It has definitely not been a smooth journey. I found out very quickly that performing jobs were very inconsistent, and it bothered me as a young teenager. I always worked hard in school and wanted a steady job, because I knew that so many other things in life were consistent- namely bills. I wanted to be able to fully sustain myself and my big dreams no matter the season of life which eventually led me to a field I never would have guessed- pharmacy. It seemed crazy, but so many of the giftings and talents I had so much fell into line with me becoming a pharmacist. I loved math and chemistry and being able to help people and it seemed versatile enough that I could still pursue my bigger passion for the arts. So, that's what I did. I put my artistry largely on hold for 6 years and graduated with my doctorate in pharmacy. As someone who was so in love with performing in fine arts, it ached my heart to be patient and wait for the right time, the right season of my life to fully pursue this passion. But it was worth it. I had prayed about all of these things for so long and I was totally convinced that this was the right call for me. I would grow insecure about "losing" my art in the midst of going a completely different direction with my life, but I can see even now how my art had only grown stronger. Somehow, some way, opportunities, and projects to help grow my craft continued to follow me even in the midst of the rigors of pharmacy school.
Please tell us about your work.
I am a performer through and through. My first love was dance. For several years, I grew fluent in ballet, but then I expanded to so many other styles of dance including modern, contemporary, jazz, tap, hip hop, ballroom, Latin, and line dancing. For several years I taught ballet, tap, and jazz, but my favorites are definitely contemporary, tap, and jazz. My main passion for the fine arts centers on being a film actress. I've been in a couple of short films, a movie musical, commercials, a PSA, music videos, and a web series. I'm also a fashion and print model, comfortable on the runway or in front of the lens. I also am a singer and dabble in piano and guitar. For years, I did singing telegrams where I would often play Cinderella and sing to little girls on their birthday. I'm a quadruple threat who also happens to be a Doctor. I'm not just a pharmacist, but I am an artist. I hear a song and see contemporary, jazz and tap choreography in my head. I hear a different song and I see an entire storyline unfold. And along my journey, I have found someone who is just as passionate about creating art as I am, and together we have been able to create music videos, commercials, and so many photo shoots together. Since he is a director and photographer, we have grown each other as artists so much. He is my husband, and people often see us dreaming and creating together.
Is there a quality or characteristic that has played an outsized role in your success?
Passion, work ethic, talent, humility, and vision are vital to my success. Without these things, I wouldn't be able to keep going as an artist. Without the fire in my soul to be an actress, I definitely wouldn't be able to stand the constant and ongoing rejection. Without the work ethic to keep growing, I would have given up a long time ago. Without talent, I just couldn't be an artist. Without humility, I wouldn't be able to grow as an artist and keep my head level as people build me up or tear me down. Without vision, I wouldn't know where I was going and wouldn't have the perseverance to push through the obstacles.
Contact Info:
Email: juliejthurman@gmail.com
Instagram: @juliejberry
Facebook: @juliejanethurman
Austin Berry, Chris Ramos, Emily Rowan
Getting in touch: VoyageMIA is built on recommendations from the community; it's how we uncover hidden gems, so if you know someone who deserves recognition please let us know here.