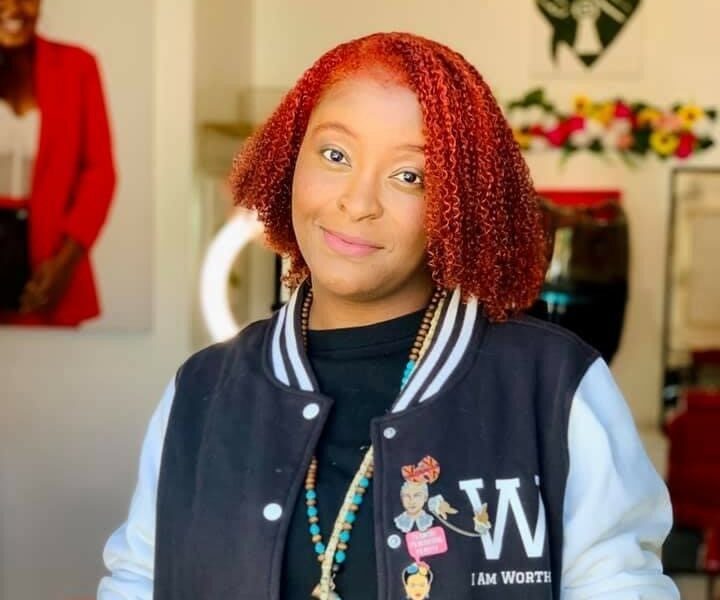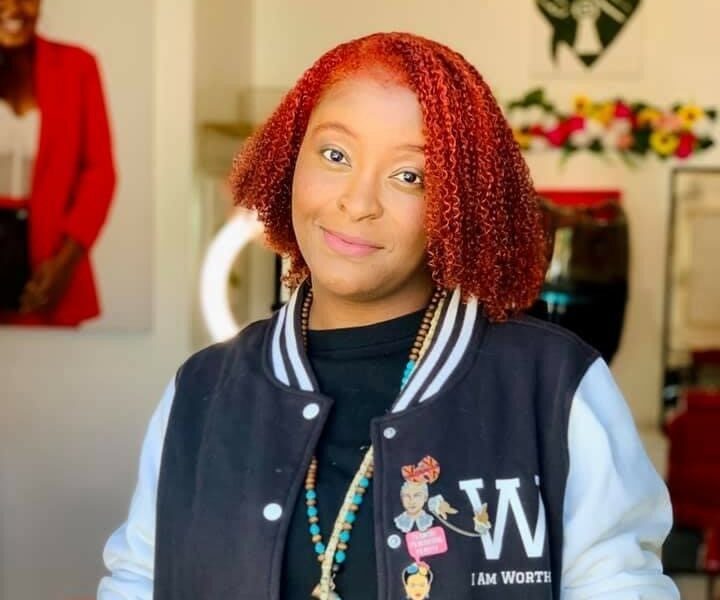 Today, we'd like to introduce you to Julia Samuels. Julia was introduced to us by one of the most helpful folks we know Mone't Howard.
Julia, thank you so much for joining us today. We'd love for you to bring our readers up to speed – can you introduce yourself and share your story?
My background in journalism started out in high school. I was on the editorial staff for the school paper and wrote for the Sun-Sentinel's high school program, Next Generation. I attended the University of Florida for undergrad. Interned for local magazines and Sister 2 Sister magazine. From graduation, I started Worthy Magazine™️ which is a multicultural lifestyle publication. I also handled social media and my column (Style & Substance) for the Miami Times newspaper. Now Worthy Magazine™️ is growing as a lifestyle brand and has led to "Worthy Magazine's Dining With Friends" and "A Worthy House" a home to in-house lifestyle products such as Worthy Skin, Worthy Physics and Worthy Roots Herbary.
We've heard great things about Worthy Magazine. For our readers who might not be as familiar, can you please tell them about the publication?
Worthy Magazine is a multicultural lifestyle publication. The mantra is simply; "Because you are worthy." The intention has always been to break social archetypes and celebrate culture, self-acceptance and creativity. I think as a magazine buff and lifestyle journalist what I enjoy the most about my brand is that it gets to evolve with me. It's a very transparent product. Self-acceptance has been a personal and rocky journey for me. When I started repeating the mantra; "Because You Are Worthy," it was the message I needed to hear the most. For years each issue was very personal. Articles contributed by others and written by me were all messages of encouragement that helped me along my ongoing journey to unapologetic self-acceptance and love. The magazine has amplified my voice and the voice and stories of others. So I would say the transparency and the blessing of having a powerful message is what makes the company unique. You should never get tired of hearing that you are worthy. You should always feel encouraged to accept yourself and grow and that is what I believe the magazine has done faithfully. It's an unapologetic presentation of growth, self-acceptance and love.
Mone't Howard and The Artist Mone't Beauty have been great to us and I know you've got a great relationship with them as well. Maybe you can tell our audience a bit about Mone't and The Artist Mone't Beauty and your experience with them.
Monèt has been essential to my personal healing. I tell her whenever I can that she is my favorite healer. We met at a glam community service event hosted by the epic Jill Tracey and we clicked right away because our paths were so similar. We shared the intention of uplifting others to a place of independently dancing in their worthiness. I saw her light up as she was providing the makeup glam for the event. And she was so nice to me and that was pretty much all it took for me to attach to her. Naturally we wanted to share our work with one another. She may have been the first person who inspired me to take my first glam picture and it was only natural that we would collaborate and do the same creatively for my readers. Monèt has provided hair and makeup for some of my favorite shoots that I have done for the magazine. And as a fellow entrepreneur she was often my support and positive energy while attending networking events and magazine events.
My latest personal experience with her was at her new studio salon. I needed a change that was unapologetic and celebratory to how I have grown. She took my jet black hair to the vibrant Red Phoenix hair color I'm dancing in now. Her attention to detail and quality was the same as I have seen her provide to countless celebrities and private clients and models for magazine shoots including my own. By the time she finished she had covered me in quality service and compassionate and encouraging words that left me with no other choice than to look at myself and celebrate myself in a way that I'm still adjusting to. I felt abundant. I felt renewed snd it's honestly an experience that I don't usually have at other salons. My lingering uncertainty and sadness literally melted away.
I'm beyond grateful to Monèt because she is a living instructor of what I'm aspiring to and encouraging my readers to aspire to. Her artistry has allowed me to celebrate myself and dance in my own uniqueness, to comfortably take up space and always strive for more. I'm literally honored to work with her and more honored to call her a friend and a healer.
Website: Www.Worthy-magazine.com
Instagram: Worthymagazineofficial
Other: The magazine site is currently being redone (evolving) Aworthyhouse.com – in-house products @Aworthyhouse -Instagram
Image Credits
1 Picture of me taken by Monèt 2 additional images Worthy Magazine Media LLC.