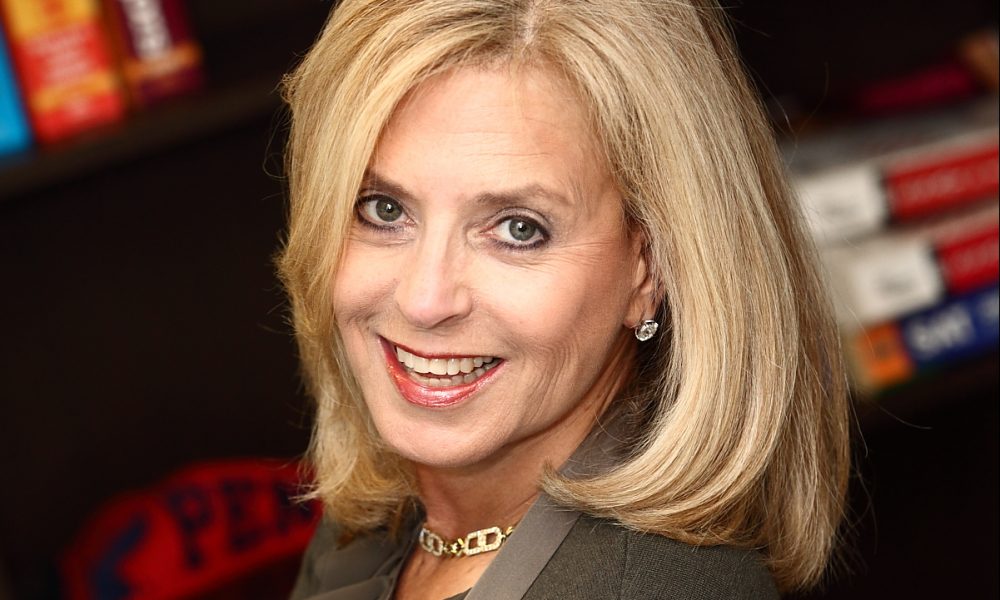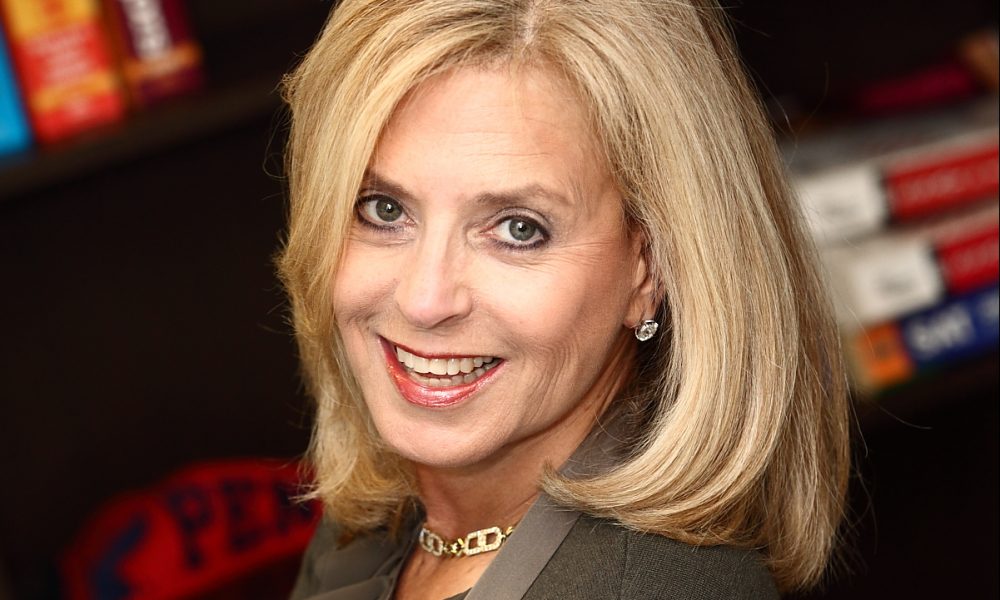 Today we'd like to introduce you to Judi Robinovitz.
Judi, please share your story with us. How did you get to where you are today?
I am the founding owner of Score At The Top Learning Centers & Schools in Palm Beach and Broward Counties, where we guide thousands of students to academic success every year. As a Certified Educational Planner, I personally help students and their families plan and apply to college, graduate school, and both traditional and therapeutic boarding schools.
I started Score At The Top Learning Center in New Jersey in 1980, capitalizing on my background as a passionate student at the top of my class, and on my professional experience at Educational Testing Service (the company that creates the SAT for College Board). Providing 1-on-1 academic tutoring, SAT prep, and college counseling services to high-school students, I hired and trained additional tutors when the demand for my services quickly exceeded the capacity of my home office. I actually started her tutoring career as a high-school student, tutoring my peers in advanced math courses. (I'm a self-proclaimed math nerd!)
When my family moved to Vero Beach, Florida in 1992, with the encouragement of my husband Alan, I opened the first physical Score At The Top Learning Center in Vero Beach. The center was designed to provide students and their families with academic support and guidance beyond what was available in local schools.
Lured by Boca Raton families whose children drove up to Vero Beach to meet with my staff and me, I opened a second Score At The Top Learning Center in Boca Raton in 1996. Word-of-mouth rapidly spread about the success of Score At The Top students, and the Boca Raton center quickly grew from a handful of tutors in a 1,000-square foot Learning Center to 50+ tutors in its current state-of-the-art contemporary space of over 16,000 square feet!
Moving to northern Palm Beach County a few years later when my husband retired, together we opened a third Score At The Top Learning Center in Palm Beach Gardens — hiring and training several local professionals to provide quality tutoring and test-prep services to north-county students. Like the previous facilities, the Palm Beach Gardens center has continued to flourish – attracting students from all over northern Palm Beach, Martin, Saint Lucie, and Indian River counties, and adding more than 40 professionals to the tutoring staff.
A few years later, we sold the Vero Beach center, replacing it with a center in Wellington to support the increasing demand for tutoring and guidance services from families both nearby and from as far away as Orlando and Tampa. In addition to providing academic services to hundreds of student living in these areas, the Wellington center provides a complete 1-on-1 education for students from all over the country who spend the winter months competing at Wellington's international Winter Equestrian Festival (W.E.F.).
At the urging of many of our Broward County families, we opened Score At The Top Learning Center in Coral Springs/Parkland in 2007. Shortly thereafter, our son Jason joined us in the family business. After practicing law for five years, Jason decided to follow in our entrepreneurial footsteps as both the Director of the Coral Springs/Parkland center and the Chief Operating Officer of the company. Jason expanded Score At The Top's reach in Broward County by opening a satellite center in Weston in 2010.
Through Jason's insight and technological savvy, Score At The Top began offering virtual tutoring services to students from all over the world. Jason plans to continue the company's growth by opening additional centers in Florida and other states.
With my dedicated leadership team, we worked to get all Score At The Top Learning Centers accredited by the Southern Association of Colleges and Schools Council on Accreditation and School Improvement (SACS CASI) and AdvancED — the same agencies that accredit all public and most private schools in Florida. Accreditation reflects our commitment to continuous improvement and expansion of services to include an accredited 1-on-1 private-school education in an individualized environment substantially different from that of a traditional classroom – thus our name change from Score At The Top Learning Centers to Score At The Top Learning Centers and Schools. As accredited schools — all called Score Academy — we enroll students in grades K through 12 on a rolling basis throughout the year, offer summer school at all grade levels, and individual courses for credit throughout the year for students who want to enhance their curriculum or improve their GPA. We have grown to enroll about 150 students every year and also offer small-group classes — still with an individualized approach to education — of no more than 6-8 students.
An education at Score Academy means that each student learns in a traditional teacher-student classroom setting with ONE MAJOR EXCEPTION: he or she will be the only student in the classroom with the teacher, or be learning in a personalized classroom environment of no more than six students. A Head of School works with parents to design and implement an academic program that matches the best teachers with an optimum course schedule to fulfill their child's needs. Thus, Score Academy matches each student's personality and learning style to the right teachers to create relationships that help the student excel. Similarly, SATT matches the one-on-one curriculum to each student's specific learning style and personal goals. Additionally, our very small classes leverage our ability to connect to everyone within the group in order to ensure that each class member achieves success. We offer courses in all subject areas and at all educational levels, from remedial and regular to honors and Advanced Placement.
Across all of our locations, our AP courses and teachers are approved by the College Board. All our locations are approved by the Student and Exchange Visitor Program (SEVIS) to support educational visas for foreign students who will attend school with us. Our core academic courses are accepted by the NCAA Eligibility Center. We accept the McKay Scholarship and Step Up for Students in Boca Raton, Palm Beach Gardens, and Wellington.
We are proud that virtually all Score Academy graduates have continued their education in 4-year Florida and out-of-state universities — including the Ivy League and other highly selective colleges.
SATT provides motivational tutoring in all academic subjects (K-12 + college) and preparation for virtually all standardized tests. Academic tutoring – and the selection of particular tutors – is tailored to each student's individual needs and curriculum. Tutors do more than help with homework; they clarify classroom lessons, preview tomorrow's classroom lesson, and provide individualized instruction to improve students' grades and motivation. Tutors blend study skills with content to ensure a student's full understanding. Test prep sessions make use of actual tests and focus on test familiarity, test-taking strategies, content, and confidence building. Because we believe in collaboration and close contact with parents, tutors email them a session summary after every tutoring session. Sessions are conducted primarily in private tutoring rooms in our centers; services are also available in students' homes, schools, and live via the Internet. We also provide specialized tutoring and test preparation for students with learning disabilities or ADHD.
Best of all is that we continually keep parents in the loop, communicating via email after every tutoring session and every week of school. It's a true partnership between our professional staff and parents.
Great, so let's dig a little deeper into the story – has it been an easy path overall and if not, what were the challenges you've had to overcome?
Giving up a high-level position in corporate America and moving full-time to Florida without a job was both daunting and exciting. It was exactly the impetus I needed to grow as an educator and entrepreneur, leaving the safe harbor of a job with a steady income to start my own business in a town where I was a stranger. Fast forward 25 years and it's the best leap I've ever taken (2nd only to dropping out of a PhD program in computer science to get married to the most special man in the world — who is still my best friend!).
Please tell us about Score At The Top Learning Centers & Schools .
Our families think of us as "1-stop shopping" for education because we do it all!
Academic Support:
* Motivational tutoring in all subjects
* Test prep: SAT, ACT, EOC, FSA, SSAT, TOEFL, GRE, GMAT, LSAT, GED, and more
* Study & organization skills
* Services for students with learning or attention/executive functioning issues
Private school:
* Private school: full-time & part time
* Courses for academic credit
* Summer school
* Services for students with learning or attention/executive functioning issues
Academic Guidance:
* College counseling
* Boarding school planning
* Local school selection
* Graduate school admissions
* Therapeutic boarding school & wilderness placements
* Curriculum planning & support for homeschooling families
SATT's commitment to continuous improvement and the delivery of the highest quality services are emblematic of our most notable achievements and areas of improvement. Through changing economic environments nationally and regionally, our client base of families continues to grow. We pride ourselves on collaboration with parent stakeholders, establishing and maintaining what we believe to be the closest, most open possible communication channels. It's our belief that our level of commitment to our students, parents, faculty – and to education, in general – sets us apart.
Contact Info:
Getting in touch: VoyageMIA is built on recommendations from the community; it's how we uncover hidden gems, so if you know someone who deserves recognition please let us know here.