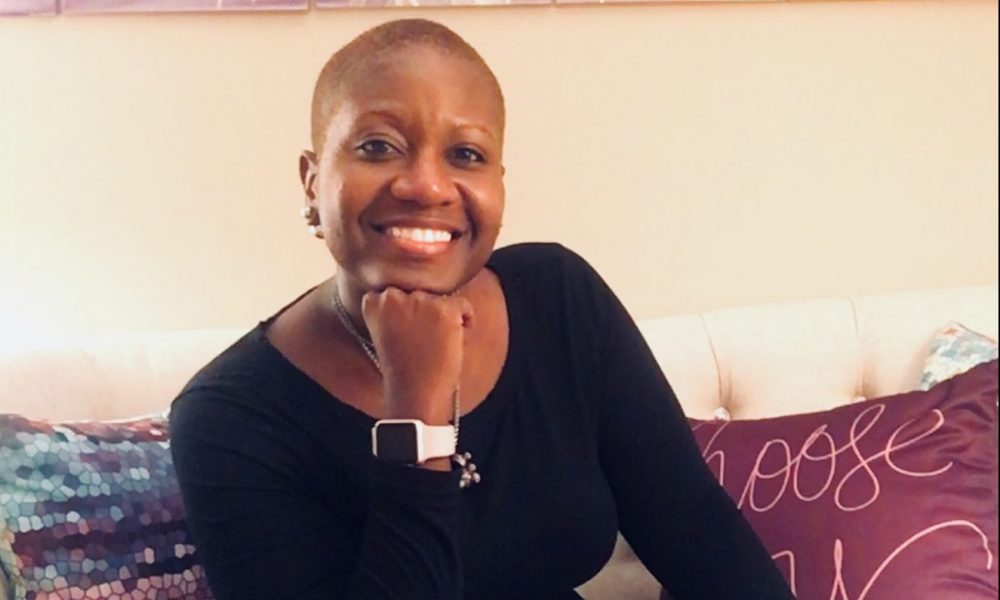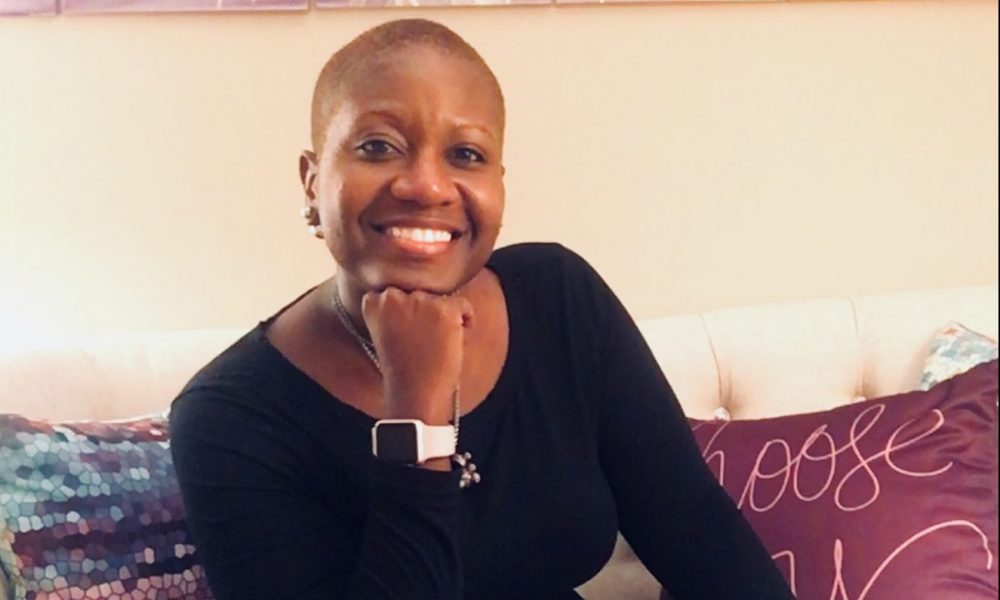 Today we'd like to introduce you to Joy Berkheimer.
Thanks for sharing your story with us Joy. So, let's start at the beginning and we can move on from there.
I moved to Florida in 2005, from New York, the day after my honeymoon, after marrying my college sweetheart and following his dream to be an attorney in Miami. Though we had met in college and he graduated a year before I was due to, I came to Miami still short 7 credits of graduation. None the less, I made the best of my skills and passion in the customer service and domestic violence field, getting a job in the domestic violence unit of the Miami-Dade State Attorney's Office. I was able to snag a position, with a reference from my husband of course, as a secretary. The pay was meager and the work was hard, but I was a happy newlywed dedicated to my work and my relationship, making life work!
As months passed, I realized I could do more with my work ethic and desire to have more responsibility. Throughout my first year, I probably was promoted 3 times, which in turn had the office implement new rules on how long you had to stay in positions before moving forward. That was me. The go-getter. I come from a family of business owners and hard workers all around. At some point, I was told I needed to complete my degree to do more and keep moving up.
With encouragement from a peer, I decided to finally go back and finish up these few credits I had left. Well, of course, it was not so simple and I ended up at Barry University having to complete the adult program with at least 40 additional credits to complete there BA there. I agreed to put in this work and not be held back by educational barriers. After I gave birth to my son in June of 2010, my second child, I started classes in August and completed a year later.
I was able to move forward at the State Attorney's Office and was eventually promoted to one of the highest positions you could have as a mobile domestic violence paralegal. I loved my work there and it was then I found my real passion and fire for working on the scene, directly with victims, witnesses and officers. The criminal and investigative aspect of it was fun, but there was something that really moved me about being apart of the intervention, the caring, and counseling of a client who desired change in their life.
I wanted to be present for clients and their changes for more than two hours and decided I wanted to become a counselor. I looked it up and realized you needed a masters degree. School again! Oh boy, and with these kids, a busy job and a marriage that was, at best, on the rocks. After soul searching and courage to face my truth for the kind of woman I wanted to be, the purpose I wanted to be a part of and the way I'd like to affect other people, I took the leap to started my Master's degree, all in the middle of a divorce.
Because of my work and personal life changes, I was moved to study both marriage and family therapy and mental health counseling. By the end of my program I had earned a dual degree and in 2015 I officially started my practice, Renew Yourself With Joy. During my two-year postgraduate supervision, I was required to work in someone else's office (which was brown, lol) and someone else's supervision.
In two years, I did this, I gained confidence in my style of counseling, confidence in my ability to connect deeply with others and my desire to integrate the same sort of positivity that moved me forward in my journey in all the work I did. Once being fully licensed, I moved on to my own office, with the intoxicating freedom that I had been waiting for and the purple rug to boot!
Where I am today is in a creative and growing place in my private practice where I meet with couples in distress, helping them through a method called emotion-focused therapy. I am meeting with individuals, using strength based work and a lot of positive psychology, to help those in transition from old relationships (family, friends, romantic, work) where they were living without passion and in a way that they do not authentically identify with. I help them identify their real joy, their valuable goals, their character strengths and clarify that they have exactly what it takes to get from here to there.
I have women's workshops available, I run a women's counseling group weekly where we focus on overcoming self-esteem issues and cultivating courage. I offer coaching around growing from damaging relationships and old identities. I have a monthly blog and vlog and have developed empowering building blocks of happiness talk that I offer to the community. I LOVE what I do and I continue to hone in on how I can best serve my population.
This work that I do takes lots of time, love and dedication. These things can be done by any superwoman, but this superwoman is blessed to have a Superman (hubby) who understands what it is to build and grow a successful business and this kind of support cannot be bought! Life is not always easy, charming or mellow, but it is good. It's good because I decided it would be and… I have to decide that each and every day. This is what I try to share the most, that we are the author of our own stories. Change is guaranteed so staying stuck, as many of us feel we struggle with, is something that just cannot be. We either repeat what we are doing and keep ourselves where we were yesterday or we embrace the new day and our own power. I am particularly passionate about working with women in this "stuck" place and helping them paint a new picture for their lives. I only push for what I know is possible and I know because I'm an artist as well.
Overall, has it been relatively smooth? If not, what were some of the struggles along the way?
Some the challenges, I listed prior to this would be going through a rough patch in my first marriage and eventually parting ways from my college sweetheart. My mother died from breast cancer when I was 19, my freshman year of college, leaving me to make my own decision to continue and pay for college working full time as no one else could do this for me. It was tough working full time and completing my masters and then taking a pay cut to complete internships, living from penny to penny.
It was tough when I was transitioning and feeling guilty about how much time I was able to spend with my kids because of work, school and co-parenting. It was tough navigating a 2nd marriage, new family, and new culture. TIME was for sure tough…waiting on graduation, waiting on internship, waiting on the license. It's still tough managing time for growing my business and giving my family the time and attention they so deserve.
All these obstacles were/are real, but make me the empathetic clinician and coach that I am today. I would not change any of these things for anything.
Renew Yourself With Joy – what should we know? What do you guys do best? What sets you apart from the competition?
As someone who practices marriage and family therapy, I naturally focus on relationships. I believe that we are all a reflection of our relationships and that we tend to envision who we are based on the part we play in these partnerships and what our loved one believes about us. We make life plans with all this in mind. It is because of the impact our connections have on us, that I understand the need to help those dealing with transitions around their relationships, whether they be romantic, platonic or with yourself. These changes can be you realizing the position you imagined you were in is transforming, slipping away or even ending, and you now need help to figure out who you are and what you will do following this new shift in your journey.
Within each new turn in life, there is an opportunity for self-discovery, exploring questions about your actual needs and gaining strength to move forward in a healthy way.
I've earned a Masters' degree from Barry University, with dual specialties in marriage, family and couples therapy and mental health counseling. I am a Licensed Marriage and Family Therapist, registered with the Florida Board of Marriage and Family Therapy, a Nationally Certified Counselor (NCC) and a Certified Clinical Mental Health Counselor (CCMHC). I am also a life coach, trained with the Coaching and Positive Psychology Institute (CaPP Institute).
My time with individuals and couples is focused on a humanistic and strength-based foundation to allow for clients, connection, self-discovery, and healing. It is not only my professional experience that I engage in our work together, but I show up with my own real-life experience in loss, shifts in points of view, walking through a battlefield of change and finding ways to shed an old skin to come to the other side of things more empowered and full of joy than imagined that inspires a belief that there is always more for you and a faith that you are 100% the author of your own story.
What I'm most proud of is being a person of color in an area that is not as saturated with this demographic, but this is not even "a thing," as I show up authentic in all I do and have seen time and time again, that is all that matters and people from all sorts of backgrounds are more than happy to work with me. What sets me apart from others is a hard question. I'm not aware of anyone else really utilizing a positive psychology approach the way that I do with my clients on an individual and group basis. Not only this, but I live what I teach.
One of the main concepts I teach at the 5 Building Blocks of Happiness – PERMA:
Positive Emotions – Gratitude, joy, love, etc
Engagement – meeting challenges with your character strengths
Relationships – making healthy connections and fulfilling our need for love and belonging
Meaning – Finding purpose in what you do
Achievement – striving for and reaching goals
What is "success" or "successful" for you?
Success to me is living in your own joy and dream, not someone else's. I want to be financially secure and could likely do that working for someone else, faster but I would not say "easier". To me, it's not easy to live without my own creativity and autonomy of ideas and schedule. Success to me is being in charge of my life, being the decision making and the storyteller, which can change from day today.
The markers I look for is when I'm able to not be anxious when I say to someone "no" as I've honored my boundaries. Success markers are that others are easily seeking me out, wanting to grow with me and me not living in a mindset of scarcity but recognizing and embracing the abundance all around me.
Pricing:
Individual Sessions $80
Couples Sessions $95
Women's Counseling Group Sessions $30
3 Month Coaching – The Come Back $960
6 Month Coaching – Unleashed and Loved $1800
Speaking on Bulding Blocks of Happiness – Pro Bono
Contact Info:
Address: 7000 W Palmetto Park Rd, Suite 210,
Boca Raton, FL 33433
Website: Renewyourselfwithjoy.com
Phone: 786-423-2648
Email: joy@renewyourselfwithjoy.com
Getting in touch: VoyageMIA is built on recommendations from the community; it's how we uncover hidden gems, so if you know someone who deserves recognition please let us know here.