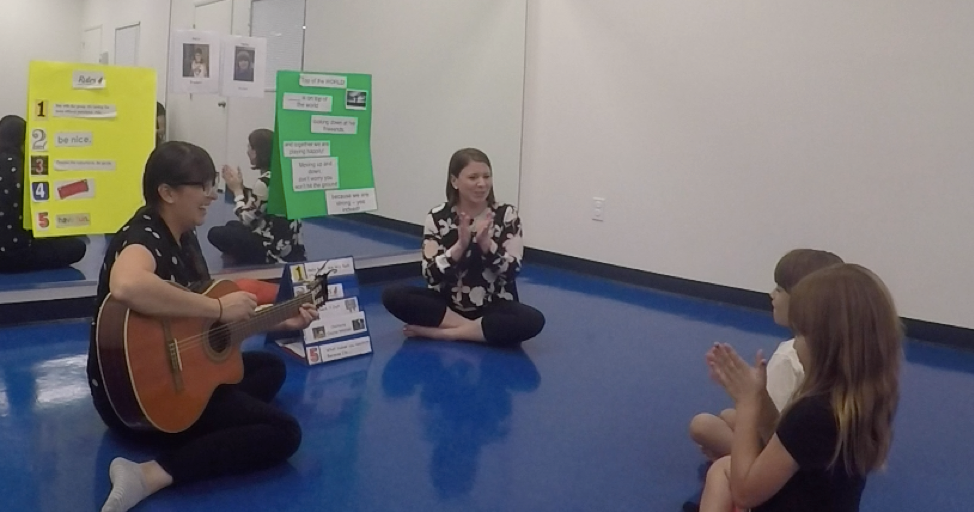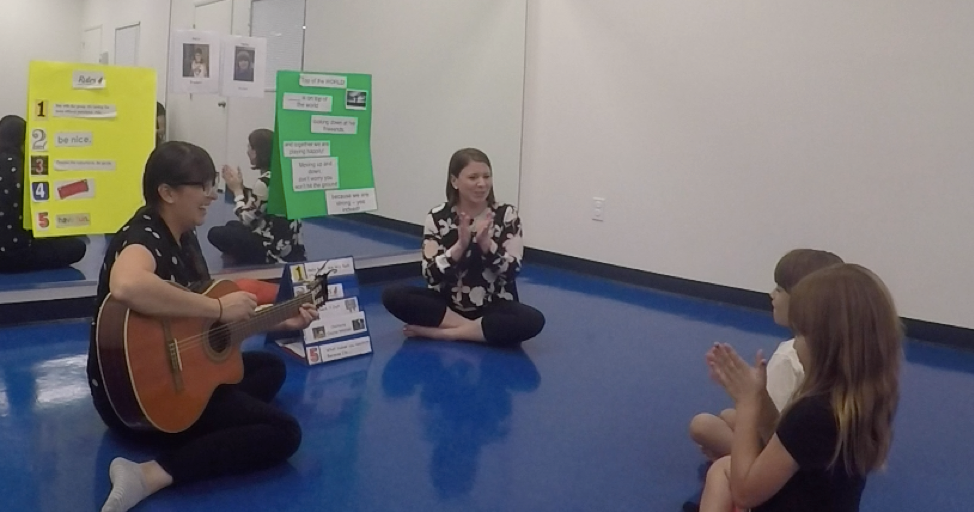 Today we'd like to introduce you to Jennie Trocchio, Ph.D.
Dr. Trocchio, can you briefly walk us through your story – how you started and how you got to where you are today.
Born and raised in Chevy Chase, Maryland, I knew I wanted to be in the field of Special Education shortly after joining the Best Buddies Club in high school. This is when I was introduced to my best buddy Kate, who happens to have Down syndrome, but she never let that define her. She never took 'no' for an answer and continues to teach me that limits are made to be surpassed. Although we no longer live in the same state, we continue to chat on a weekly basis and we have dinner/lunch dates whenever I'm in town.
After high school, I was ready for a warmer climate and was drawn south to the University of Miami, where I majored in Special Education and Creative Writing (my mother jokes that I always loved adjectives!). I graduated UM in 2005 and immediately started teaching special education in Miami-Dade County Public Schools and began a master's program through the University of Miami in the evenings, focused on Special Education, Reading, and ESOL.
While teaching in the public schools, I taught students with a variety of needs but found myself fascinated by the kids with autism. I began to see beyond their outward behaviors and began to understand the often-misunderstood worlds of brilliance and frustration locked inside. I had students who were able to complete advanced mathematical equations, but only while walking; others could draw to-scale replicas of their neighborhoods, and another who could hear a helicopter coming from miles away.
I also found there was a disconnect between what I was learning as best practices in my master's program and the teaching practices mandated from the district. I felt I knew what to do to help my students but wasn't permitted to do so if it strayed from the scripted curriculums I was given.
I wanted to dig deeper and to gain a better understanding of special education practices, school leadership, and autism. In order to do this, I started reading everything I could about autism. Then, in 2007, I enrolled in a Ph.D. program through Barry University, majoring in Special Education and Leadership with a focus in autism.
After three years, I left my teaching position at Miami Dade County Public Schools and teamed up with two incredible parents who wanted to start a developmentally based school option in South Florida for kids with autism. This is when I was introduced to the Developmental, Individual Differences, and Relationship approach to autism (DIR/Floortime for short), a developmental approach pioneered by the late Dr. Stanley Greenspan and Serena Weider.
To make sure this was an approach I believed in, I attended a DIR training course that changed everything I thought I knew about autism and education. I remember thinking, this is IT! The model promoted belief in the potential of all kids, encouraged professionals to meet individuals where they are, build relationships, and make progress through effective (and fun) interactions. From an educational perspective, this approach encouraged learning to be experience-based, meaningful, and individualized for each child. A DIR/Floortime lesson included peers, multisensory experiences, movement, and constant checks for true understanding from each child. It was engaging, it brought concepts to life and encouraged real-life applications for learning. It was education at its finest!
With this insight, in 2008 we created the first school in the state of Florida that followed the DIR/Floortime approach I had the flexibility to meet each of my students where they were and to teach each student in the way that they learned. The school placed a high priority on professional development and had training from some of the leading experts in the field. We were small, but the best. When learning about animals, for example, the classroom was transformed into a jungle, we brought different animals to the school, and took a trip to the zoo. When some of our students showed interest in politics, students chose platforms that mattered, created campaigns and held their own elections. To learn to sequence, we built things together, engaged in obstacle courses, and made up dance sequences. Learning was meaningful, and it was fun – for all of us. I watched my students soar, far surpassing what previous 'experts' thought was possible.
In 2013, I graduated with a Ph.D. from Barry University, where my research included a collaboration with Dr. Richard Solomon, the Medical Director of the PLAY Project in Ann Arbor, Michigan.
I left the school in 2014, with the intention of spreading this model to others who would benefit from it. I founded, 'Autism Education and Development Solutions,' an organization created to help spread the DIR/Floortime approach to other educators, parents, professionals, and kids who would benefit from it but didn't know about it. I have been determined to share effective developmental approaches with the community. I work with individual kiddos, partner with their families, created and presented full-day professional training across the country, adjunct at local universities, and co-run a monthly parent support group.
Although I will end here, my story is far from over.
Has it been a smooth road?
When it comes to struggles, I have had a few! I have had to leave jobs that I loved and deeply cared about. I have survived mandated reading curriculums and multiple dissertation rejections. I have been robbed at gunpoint, and my car has rolled down a client's driveway, just after I removed the key. As cliché as it sounds, each obstacle has provided a wonderful learning experience and has made me a stronger, better version of myself (thanks to the ongoing support of family and friends!).
We'd love to hear more about your work.
I am an autism educator and developmental therapist (trained and certified in DIR/Floortime, the PLAY Project, and Teaching PLAY). There aren't a lot of us out there, so I often wear many 'hats' to help spread effective educational approaches for individuals with autism. I work with individual children, families, social groups, and schools, I consult with local businesses and organizations, train professionals, teach introductory Autism courses at Lynn and Barry Universities, co-lead a monthly parent support group, and continuously work to bring more fun and inclusive experiences to the community.
Wearing any of these hats, my principles stay the same and, in both theory, and practice, I believe that:
• We ALL learn best from fun and meaningful interactions and experiences.
• Relationships are the foundation for learning and development at all levels.
• We all need to feel 'heard.' Connecting with others who understand us is important for everyone.
• The benefits of taking time to play are unquestionable. When we play, we are often moving, interacting, communicating, and problem-solving. It teaches us how to win and lose and how to work with others. The benefits are unparalleled- at all levels!
• In order to learn, information must be delivered at the right level.
• If you have met one child with autism, you have met one child with autism. To be effective, it is critical to meet a child where they are and put yourself in their shoes to understand how they experience the world. What do they see? Hear? Feel?
• If a child has an interest, skill, talent, or passion- we must follow and expand on this!
• Kids need to be exposed to lots of new experiences to find out what they like/respond to.
• When there is a 'gleam in the eye,' engagement and learning is happening.
• Education is improved when it is an interdisciplinary experience.
• We need to presume competence with all kids, especially those with autism. They often know and understand far more than we give them credit for.
• No one's learning style is worksheets!
Most recently, I have been exploring where the greatest needs are in the autism community and how I can best help. In this quest, I found that many families impacted by autism tend to prioritize therapies and routine, often at the expense of fun and social experiences for both the kids and the parents (which is where the magic and learning happens!). In 2018, this prompted me to team up with South Side Cultural Arts Center and local professionals to create, Connect and Play: An Autism Acceptance Celebration, a festival intended to kick-off Autism Awareness month in April, to shine a light on autism, to bring the community together, to share resources, and – of course- to connect and play with others! This event was repeated on April 2, 2019, on World Autism Awareness Day and it continues to be a wonderful celebration for the entire community.
In the past year, I have also created a new initiative, 'Autism Family Field Trips' to provide fun enrichment activities that are not only fun for the whole family, include meaningful social interactions, and provide enrichment experiences, but they also work to unite the local autism community. In the past year, we have had three Autism Family Field Trips on The Water Taxi in Fort Lauderdale (including one with live music), and I teamed up with a wonderful local marine conservationist to take families 'Muckin' in the Mangroves.'
What's up next on the horizon?? An exciting partnership with STEAM City Kids, making sure fantastic enrichment programs including Science, Technology, Education, Arts, and Math are accessible to ALL kids! Stay tuned- details to come…
At the end of the day, I get to remind parents, professionals, and children about the power of play and fun, meaningful experiences for learning and development at all levels and for everyone involved.
Any shoutouts? Who else deserves credit in this story – who has played a meaningful role?
I have experienced tremendous support along the way! My family and friends have been unwavering in their support throughout my journey and I am eternally grateful!
I would also like to recognize:
– Kate, my best buddy, for introducing me into the field of special education and for illustrating that no label or diagnosis can possibly capture potential.
– Those who ignited my fire for education, especially Dr. Jeanne Bergeron and the 'Flamingo' cohort from the University of Miami.
– Those who helped me to realize the limitless potential of autism, including Steven Gould from Barry University.
– The families who supported me to launch and run the 1st school for individuals with autism in South Florida that utilized the DIR/Floortime method, including Stacey Coulter and Jim Barrett.
– The professionals who helped me to master my craft in terms of autism education and development, including Monica Osgood, Lois Gold, Sherri Cawn, and Dr. Richard Solomon.
– Sarah Galvan, music therapist extraordinaire for partnering with me to help make learning meaningful for so many kiddos in joint sessions, social groups, and even musical adventures on The Water Taxi.
– Team Connect and Play (Lina Moyano, Sarah Galvan, and Erika Olmedo), for making Connect and Play on Autism Awareness Day 2019 a success!
– I would also like to thank business coach Laine Schmidt, the Axen Club Fort Lauderdale, and Pipeline workspaces for fostering entrepreneurship in South Florida.
– I would also like to thank business coach Laine Schmidt, #Choose954, the Axen Club Fort Lauderdale, and Pipeline workspaces for fostering entrepreneurship and community in South Florida.
Contact Info:
Image Credit:
Alexai Perez, Carlos Zamora, Jennifer Rink
Getting in touch: VoyageMIA is built on recommendations from the community; it's how we uncover hidden gems, so if you know someone who deserves recognition please let us know here.