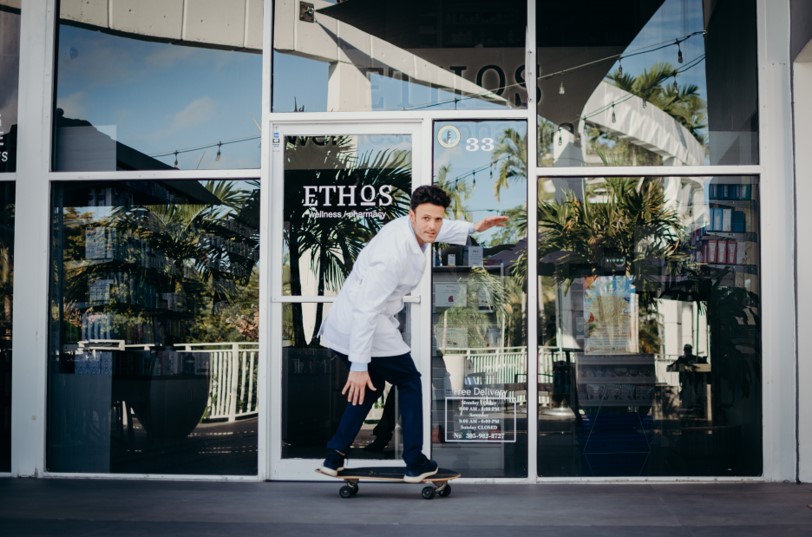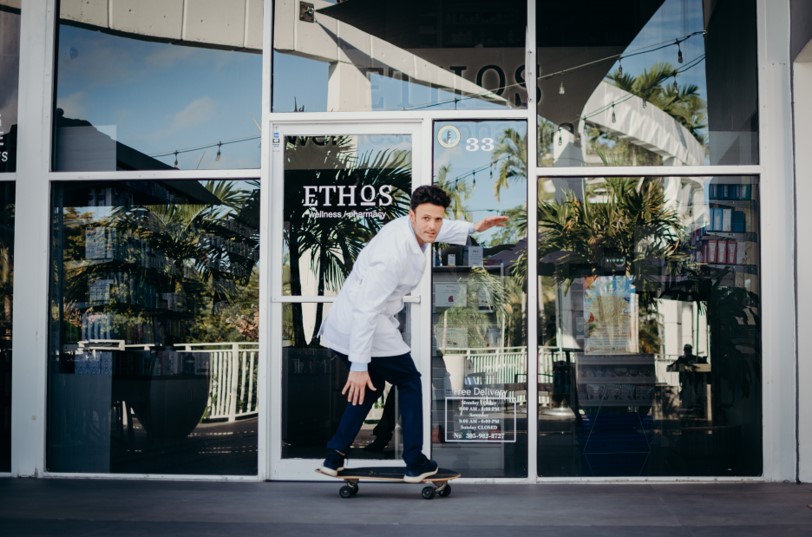 Today we'd like to introduce you to Javier Diaz.
Javier, let's start with your story. We'd love to hear how you got started and how the journey has been so far.
At 41, I feel like my story is just getting started, but I guess the prologue has been a journey all its own:
After graduating with my Doctor in Pharmacy degree in 2005, I worked for a local chain drug store which really inspired my love for the community. Connecting with people, knowing their stories, creating relationships. As a pharmacist, I get to know my patients better than most other providers. I see them more often, many times I know the entire family, I see all their ups and downs over the course of years.
This experience also inspired what would eventually become my life's passion. For the first several years of my career, as I filled prescriptions day in and day out, I noticed that my patients weren't necessarily getting any better. In fact, I started to identify clear patterns of decline – one prescription often turned into 2, then 5. Their quality of life was deteriorating, and I was watching it happen. I really started to question my career, my profession, the whole industry.
Shortly thereafter, I was asked to come work for an independent compounding pharmacy (which essentially made drug therapies to the individual needs of the patient, rather than using off-the-shelf treatments). We were doing a lot of bio-identical hormone preparations and I became really interested in the science behind it. I started attending lectures, conferences, events… and in the process, discovered a whole new world of anti-aging and regenerative medicine. Thousands of medical practitioners from around the world were coming together to steer the focus of medicine towards prevention, customization, and the integration of lifestyle as treatment. I knew this was it – this was the future.
There was just one problem. Not only was this approach years away from breaking through to general medicine, but it was also only getting into the hands of a very affluent population. Yes, individualized treatment can be expensive to develop and administer, but the fundamental knowledge behind preventative care should be accessible to everyone.
I got board-certified in regenerative medicine, left compounding, and went back to a retail pharmacy, all the while becoming increasingly obsessed with the idea of completely transforming the pharmacy purpose and experience. Fast forward (through a TON of learning, hurdles, and curve-balls) to September of 2018, Ethos Wellness Pharmacy opened its doors becoming Miami's first (and as of now, only) full-service integrative pharmacy.
Great, so let's dig a little deeper into the story – has it been an easy path overall and if not, what were the challenges you've had to overcome?
You know, I chuckle when I see "groundbreaking medical news" in the press when it's things I've been preaching about now for over 10 years. For so long, people have looked at me like I have two heads when I talk about my approach to medicine and health, but the science behind it all is finally starting to make its way into the mainstream.
Medical science is incredibly powerful and never ceases to amaze me, but the system it exists within is broken, stifling, and painfully slow. For years, I tried to convince my employers that we needed to change our ways, but to no avail. I really can't blame them… the old model is still working (financially speaking) and it's not easy to go against the grain in this field. It's risky.
It's also tough to change the mindset of my patients. Most people come to me when they've already experienced a medical scare or have been given an active diagnosis. They don't understand why their doctor has never presented them with certain treatment options. They don't see the pharmacy as a place where you'd go for bloodwork, nutrition planning, health coaching, weight-loss, or managed care. Certainly not a place where you'd come to improve sports performance.
What we're doing with Ethos is so new and so different, it's just going to take time to get the public to wrap their brains around it. But it's happening. People are quickly catching on.
Ethos Wellness Pharmacy – what should we know? What do you guys do best? What sets you apart from the competition?
Ethos is a full-service pharmacy, meaning, we dispense medications just like any other pharmacy does. We also offer compounding for custom-order treatments. We carry the common over-the-counter brands you're familiar with, though most of our product lines are top-notch organic and specialty lines. We sell the very best CBD and supplement brands available in the market. We bring all this to your door with free delivery and concierge service.
But what truly sets us apart is that all of this is fully integrated into a comprehensive wellness experience, built on the foundations of regenerative medicine, to improve quality of life. Our core programs and services are best described in three pillars:
+Managed care and precision medicine – helping those with active conditions receive the very best treatment plan to suit their individual needs. We collaborate with all your healthcare providers to make sure we're seeing every piece of the puzzle. In some cases, we've been able to reverse conditions enough to get people off medications.
+General wellness and preventative care – getting at the forefront of disease by helping people establish an anti-aging lifestyle. This often includes weight-loss and body re-composition, but the primary focus is on nutrition and lifestyle management. (Internally, we call this one the GYST program, an acronym for "Get Your S**t Together", because that's what people tell us when they first come in – "I need you to help me get my s**t together").
+Sports performance – I studied metabolic efficiency training under Bob Seebohar, sports dietitian for the U.S. Olympic Committee. I've worked with elite triathletes, professional football players, tennis players, golfers, competitive fisherman, you name it – all to get their physiology working as optimally as possible.
I'm proud that we've built a place based on integrity, on the community, and on efficacy. It was so important to me that Ethos not only offered the best of the best to our members but that we also had a strong set of values to live by. We price fairly, we carry products that we use ourselves, we advise our customers as if they were family. I go to bed at peace every night knowing we are truly helping people.
Tell us about your childhood, what were you like growing up?
I would say quiet, reserved, always observing. My parents would probably say I was headstrong and particular (though they'd definitely use another term for it).
I grew up loving sports and played almost everything imaginable: BMX racing before I was 5 years old, then joining the baseball team, a traveling soccer team, and eventually played football for Columbus High School. Just before college, I picked up surfing; I was late to the game, but it stuck and became a lifelong passion.
I've traveled all over the world to surf, most frequently to Nicaragua. I was also pretty involved in the local running scene for several years, racing 5ks and half-marathons. It's how I met my better half, Loren, about a decade ago. I still weight train every single day.
This part of my past and present plays a huge role in what I do. Our vision at Ethos is to help people do what they love for as long as possible. My goal is to still be getting up on that surfboard when I'm 80 years old. If I can help people live their passion for years to come, I'd say I fulfilled my dream.
Contact Info:
Address: 260 Crandon Blvd C33
Key Biscayne, FL 33149
Phone: (305) 982-8727
Email: info@ethoswellnesspharmacy.com
Image Credit:
Loren Blandon (That Picture Box Studios)
Getting in touch: VoyageMIA is built on recommendations from the community; it's how we uncover hidden gems, so if you know someone who deserves recognition please let us know here.