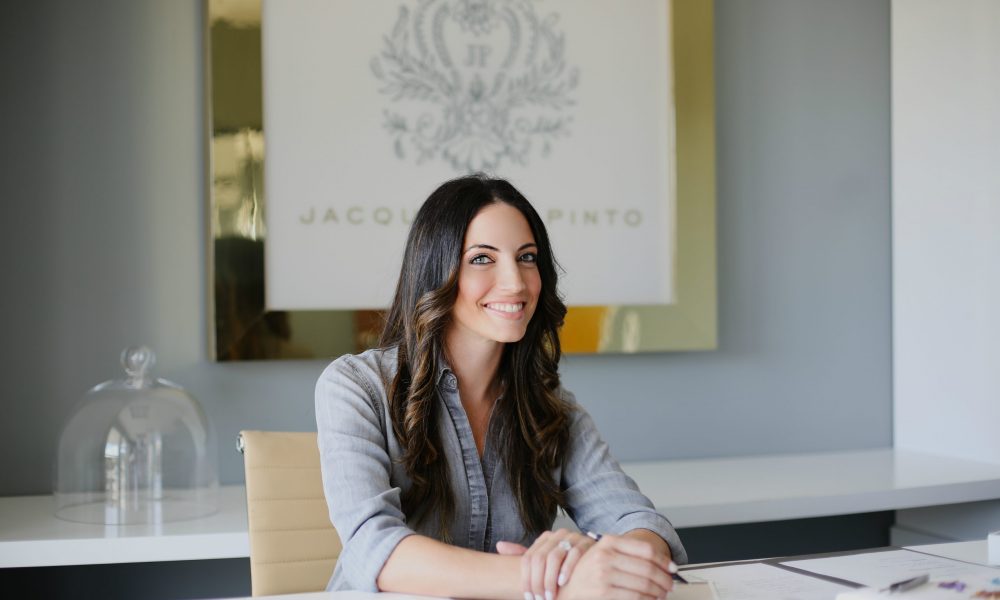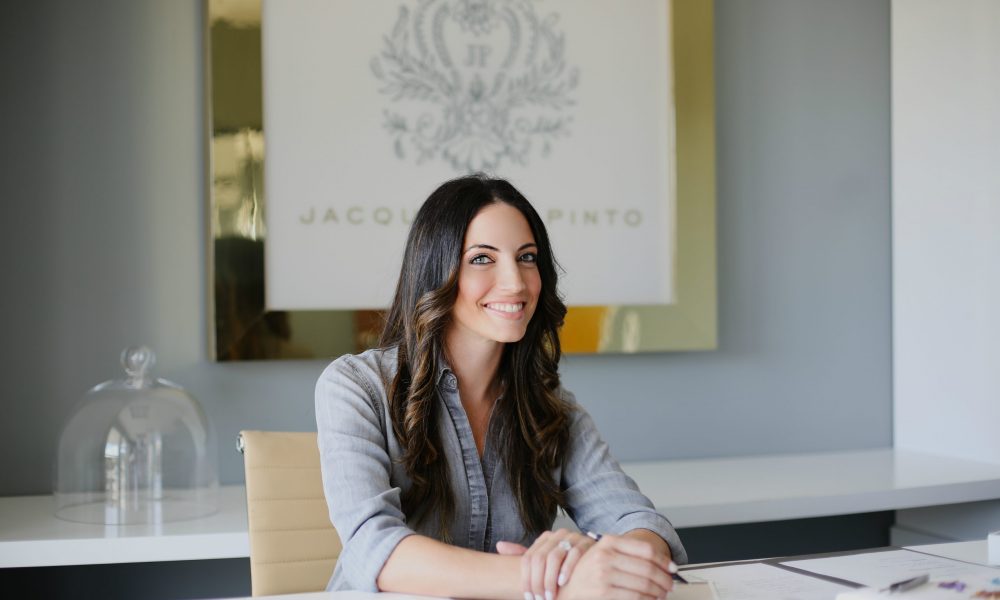 Today we'd like to introduce you to Jacqueline Pinto.
So, before we jump into specific questions about the business, why don't you give us some details about you and your story.
I guess my story is an evolution. I have always been a creative little person intrigued by beauty and creation. I would have never thought that my voyage would land me here, and now, I look at my life and realize that this is exactly where I am supposed to be.
My actual studies started in Biology, as a Pre-Med major. Although I loved learning about the beauty of the science and the symphony in cells, my passion was not awakened and actually stunted the more I delved myself into biology. I thought the problem was me so I changed my major to psychology and graduated with my bachelor's in psychology. I started to practice psychology and once again, I hit that same wall of, "Lack of Passion". Do you know that feeling when you were created for something different, something bigger? I was struggling with this dilemma while taking painting and drawing classes and all the while getting married and starting my family.
By the time I had my second child, the caged beast of creativity could no longer be contained. I knew that I had to start letting "ideas" I thought were suppose to be me and start making decisions based on trust and letting go. Throughout this time, my cousin had suggested that I start making jewelry, perhaps making a little business and I was open to the idea. I knew that this creativity needed an outlet. Little by little I found my way into the costume jewelry world. I developed a taste for different stones and using their color to tell my story to each person who wore it.
A few years passed, and my third child was born. Right when she turned 1, I had made a decision to go further. By this point I had gained traction with a following and clients, I learned what it was like to deal with wholesalers and knew that I wanted to go in deeper. I had always loved hearing my grandmother tell me the stories as we strolled through her jewelry box. All these beautiful pieces of jewelry represented different times in her life. Some of them told the story of hardships, others of great golden periods in her life. As I thought back to what made these pieces special, it was that they were made of elements that stood the test of time because they were fine jewelry.
I knew that I had to be a fine jewelry designer. I wanted to create pieces that could live from one generation to the next. I had always loved fine jewelry, but one story in particular stood out to me. She told me about an heirloom ring that was beautiful and quite expensive. Her mother had given it to her to "hopefully and successfully" take with her out of Cuba when she exiled into the United States in 1960, when Fidel Castro took over the government. This was one of her most prized possessions for it had been in the family, handed down from one generation to the next.
Well, coming from an affluent background into a life of only 2 suits cases, 2 daughters, and no home, this jewelry piece was able to buy them some time to adjust to the new life they were to establish in Miami, FL. She pawned this piece to make ends meet. This piece was never seen again in the family, but I am quite thankful for its value for this enabled my grandmother to start her life with my mother and aunt in Miami, FL.
A few years ago, I made the hard transition into fine jewelry. I say that because it's not easy, but man is it worth it. I have been able to study with some of my favorites designers, for example, Van Cleef and Arpels when I studied in L' Ecole when they came to New York City. I have been introduced to some of the best jewelers in Miami, FL and work with some of the most amazing vendors in precious stones. I say this because the fine jewelry world is very secretive, but luckily I have been guided into this world that has allowed me to design pieces of jewelry that now my clients can teach their grandchildren about. I have been incredibly blessed.
Has it been a smooth road?
Honestly no, not at all but it has been worth it, absolutely. One of the things my husband made me promise when I started my jewelry career was to not give up. Of course, without hesitation, I said, "I won't give up." I also thought, "Well, that's dumb, why would I give up, I said I was going to do it." Thank God, he made me promise that. I have had great failures while attempting to establish myself. He has reminded me of my promise and made me stand it in and it has prompted me to go further, dig deeper and always find a way to succeed. I have had moments in which other people would have felt overwhelmed and said, I can only go up to here (I am pregnant with my fifth little baby). All these moments have helped me to be a bigger, braver person.
The failures have taught me that no such thing as "failure" exist. "Temporary setbacks" is what we have, because there is always something to learn from our experiences that will make us better at making and taking the next step. Welcoming more children into my already packed life has allowed me to take challenges and show my children the importance of following your passion and making a success with what you have. I remember when I was in the hospital the day after I had my 4th child, drawing and making a new collection while answering emails. The drive was there, the passion was there, so why not take advantage?
We'd love to hear more about your business.
I have now established myself as a fine jewelry designer. I have multiple lines of jewelry that are always growing (M Flower Collection, Clover Collection, Cabochon Collection, Gaudi Collection, Medals Collection and the Bird's Eye Collection).  However, going back to my roots, the Concierge Services are a big part of my company. With my concierge services, I create custom pieces of jewelry that are made for the client. To me, there is nothing more special than having a fine jewelry piece specially created for you. With these services I create one of a kind engagement rings, bridal jewelry, necklaces, anything in the fine jewelry world.
A lot of my clients have said, "I will never go with anyone else, your services and execution far exceeded any other way that we have purchased jewelry before". That to me, makes me different,that sets me apart. I make sure that I give it my all, I make sure that everything has been accounted for when creating these pieces and selecting every stone that goes into these pieces. The fact that everyone leaves my studio with a huge smile on their face and proud to be a part of "JP World" makes me proud of creating something special and unique. What we offer is not being offered in other jewelry stores.
Is our city a good place to do what you do?
I do feel Miami is a good city for fine jewelry. Being a port city, you are able to get stones from all over the world at any moment's notice. The experience that I have found hidden in some of the most remote places in Miami is always surprising to me. If someone were to be starting out, this would be a great city to start off in.
Contact Info:
Address: 9830 SW 77 Ave, Suite 200, Miami, FL 33156
Website: www.jacquelinepinto.com
Phone: 3058783018
Email: info@jacquelinepinto.com
Instagram: @jacquelinepintoinc
Image Credit:
Coco Michele
Getting in touch: VoyageMIA is built on recommendations from the community; it's how we uncover hidden gems, so if you know someone who deserves recognition please let us know here.