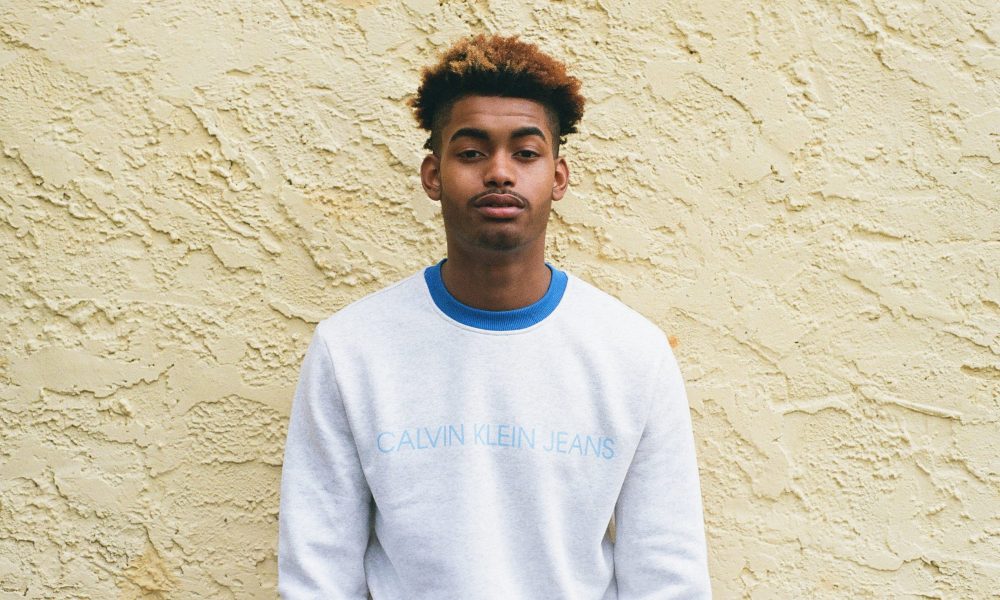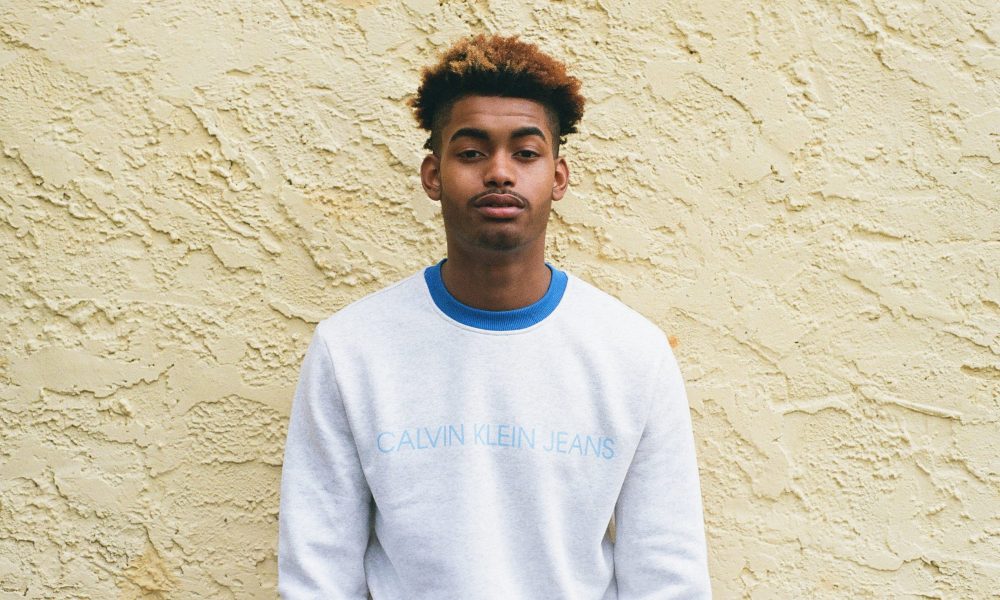 Today we'd like to introduce you to J. Griffie.
J., please share your story with us. How did you get to where you are today?
I started in San Antonio, Texas as a little military brat. my whole life I've been surrounded by music. I learned at a young age, I was anointed with this musical ability, beginning with teaching myself to play the drums to learning 12 other instruments after, and counting. I started reading and writing music around age 11 and began to sing around age 13. Throughout middle and high school, I was in the choir and band, learning music theory on the side trying to know all that I can about the language of music. I also did musical theater during those times, and started to get familiar with performing in front of people. being a military kid, I moved around a lot and got quite used to it. Never really got to stay in one place for too long but I was always able to make some type of friends. I mostly stayed in San Antonio as a child but lived in a little city above it on fort hood for a little bit. When my mom retired from the military, we moved back to San Antonio, and that's when I decided to hone in on my skills. Come sophomore year, mom moves to Florida after a divorce. Once she left, she gave me the choice to stay or go, and I decided to dip. She withdrew me from Brennan High School and I moved up to Jacksonville with her. I continued high school up there but adolescence was starting to get the best of me.
Eventually, I mess up and create this elaborate scheme to ditch work and go chill with my homies after school. Well, that plan didn't go so well and I ended up getting kicked out for lying and completely lose my mother's trust. The next day, she unenrolled me from Mandarin High and I get sent back to San Antonio, where I started. I took a bus from Florida back to Texas and walked to my gramp house cuz I couldn't go anywhere else. I was living on the Eastside with him up until he got sick, then I was living on the Eastside alone in his little shack house. Soon, that house was condemned and I was homeless. It was then I met this group called real MusiQ, and I started singing with them downtown to make a little bread and spread some positivity. There was so much negative energy piling up in my life, I needed a way to escape it all, and that was my perfect escape for a while. I ended up dropping out of high school to try and just pursue music, but the whole Real MusiQ family talked some sense into me and I re-enrolled into James Madison High School and graduated Cum Laude.
Once I graduated, the team started picking up with the music and performances until we decided to head out to Austin for SXSW. There we had our high point, and like all great bands, we had a falling out and fell apart. I left the band and moved back to Florida, thanks to my mother's mercy, and I decided to start focusing on myself. My mom is a psychic, so she started teaching me about astrology, numerology, birth charts, and other things to get my life back on the right path. After a few months, I decided I wanted to take the next step and I enrolled into full sail. I got accepted, did two months online then moved to Orlando to continue on campus.
Campus life was alright and I was doing great at full sail, and then, I got to English. It still amazes me how the subject of English is difficult for me but writing a song is second nature. Needless to say, I failed English, tried again, failed again, tried again then was, "administratively withdrawn" because I invited unwanted distractions into my life and it took a left turn. Well, really because I failed too many times due to attendance, but also because I wasn't focused on what I should have been at the time and got easily distracted. Once I left full sail, I just started working out of my homies apartments in Orlando and going to different studios in the area to intern. Later, I got bored with that and I started freelance engineering with my own portable studio setup, so I would travel anywhere to record anyone. Eventually, I hit up Bado Deadfresh, whom I met at SXSW with Real MusiQ. He brought me to Palm Beach and introduced me to his homie Teek who then brought me to Primitive Sound Studios and introduced me to HIS homie Skilly, who was the co-owner of the studio.
I did a few sessions in Palm Beach for a few weeks, then moved down to Miramar on a business venture. I stayed in the Miami/Broward area for the next few months and was mainly engineering. I had a lot of free time during the day, so I would just make beats and new songs. Eventually, I had a pretty large catalog, then I accidentally erased my whole computer and had to start over. Due to stress from that and no progress from my business venture, I came back to Palm Beach and Skilly took me in. After a few weeks, I was able to get my catalog looking healthy again, and decided it was time to go hard with my music. I realized that music is more than just a language but is actually life itself, and can be used to shape the existence I chose to take part in. I also realize thought my journey that negative mindset blocks you from your highest potential, so I've start promoting a positive life and spreading love and joy anywhere I go. Now, I live in Boynton and Skilly is my manager, and I'm just waiting to see what my journey has next in store for me while dropping dope tracks along the way. Hope 'ya enjoy!
Overall, has it been relatively smooth? If not, what were some of the struggles along the way?
Nah, my road has had quite the bumps, twists, and turns, from being a high school drop out to gramps dying and becoming homeless, then to being signed to clover G records and graduating high school, then going to college and dropping out, first record deal ends and I become a freelance engineer. Later, I lost my portable studio in Maimi along with some of my belongings and my whole computer erases. Like I said, a few bumps and twist and turns, but the path is still leaning forward, so I'm still running the marathon!
Please tell us about your music.
Well, I make music to muse emotions. I'm a singer, songwriter, a producer, an engineer, and a musician, all in one. The majority of the tracks I've created are self-produced and all fo the track is mixed and mastered by myself. I also work at primitive sound studios every now and then to record others. I feel my authenticity and positivity sets me apart from the rest. I value originality over anything, and I truly believe there is only one type of me in this universe, so I'm gonna give you everything I've got.
What has been the proudest moment of your career so far?
So far, the proudest moment I've had was when Skilly's mom started crying when I played one of my track called skydive for her. She couldn't believe I wrote the song and loved the message and emotion. That moment helped me see the impact I can make on the world, and just how powerful music can be.
Image Credit:
Brian Forte, Ian Saliba, Skill Williams
Getting in touch: VoyageMIA is built on recommendations from the community; it's how we uncover hidden gems, so if you know someone who deserves recognition please let us know here.