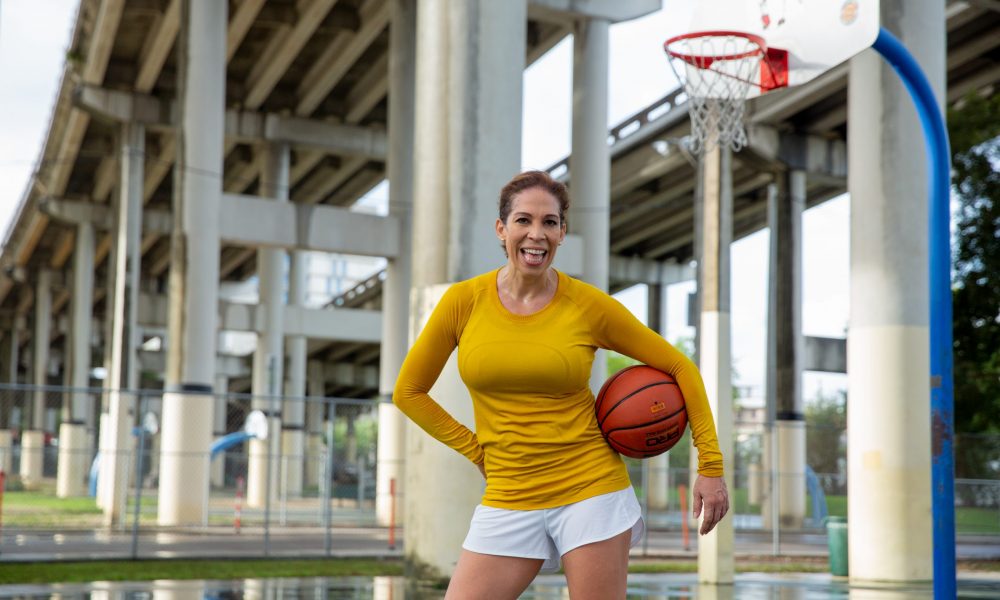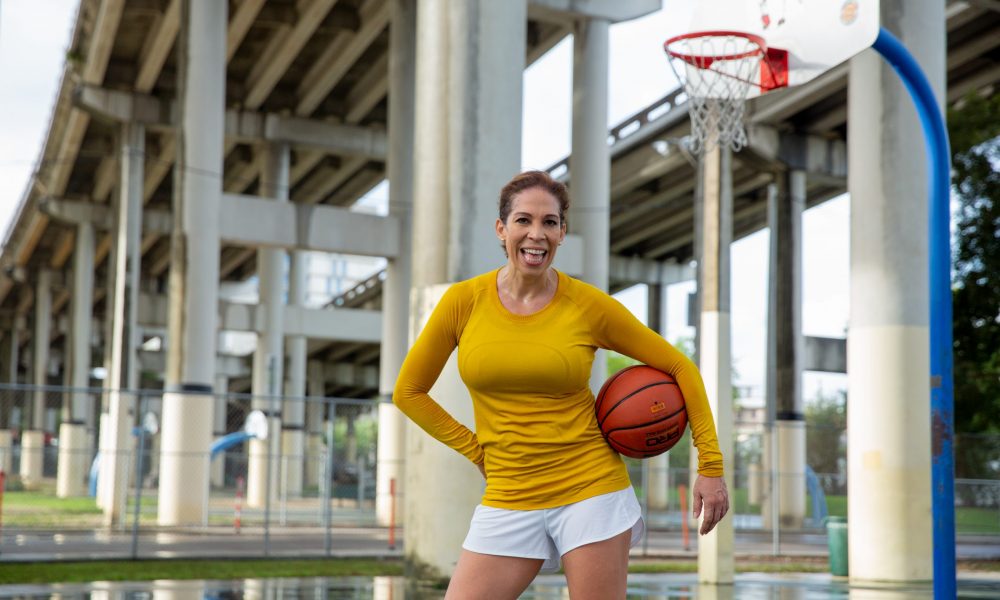 Today we'd like to introduce you to Giovanna Garcia-Pons.
Giovanna, can you briefly walk us through your story – how you started and how you got to where you are today.
Once upon a time, I had what I thought was my dream job, working internationally for a Fortune 100 company and loving what I did. Two years into this new role, the relationship with my female boss grew unhealthy and toxic. She inflicted a lot of pain and anguish in my life by how she spoke and treated me and I couldn't do anything about it.  At the end of the day, she wasn't doing anything illegal or against HR policies, so I was stuck with no help or relief in sight.  Trying to do anything about it and risking she would find out, would only create more turmoil.
I endured this for two more years, and not only did my performance begins to suffer, but it affected all areas of my life. I was overwhelmed, depleted, going through the motions in just about everything, my marriage was falling apart, my alcohol consumption increased, I gained weight, and had lost the joy in my life.
I was in a place I had never been and I didn't know how to regain the ideal person of who I knew myself to be, so I could get off the sidelines and back into the game.
I ended up losing my job and in essence, victim of the ultimate identity theft, "ME"!
After a short 3-month break, I set off on a journey to find direction and purpose and to enter the workforce again. Over a 9-month period, I applied to numerous jobs, went on endless interviews, reached deep into my network, and NOTHING! I couldn't understand why I couldn't get a job. With my 16+ experience, network connections, and willingness to take less than I previously made, I couldn't comprehend it.
See, after about six months, I felt something in my gut that told me I wasn't going to go back to work in the traditional sense, but I ignored it. I was not one to take risks, I needed structure to function, and couldn't fathom not being in control.  Therefore, imagine, running my own business was unheard of and not even in the cards. But as life, the universe, and my faith has it, I realized that I could make a career out of my passions and do it well. I had a gift I could use to help others that would allow me to step back into 100% of my power.
I've been an athlete my entire life. The foundation which I grew up on since I was 12 years old, was fitness and basketball. I played for the next ten years and even played my way through college via an athletic scholarship. Health & wellness was part of my life, one that gave me the discipline and the core values I have today.
But even further, I also discovered that with my health and wellness passion and the right credentials, I could go back into the corporate world to help others avoid falling like I fell and find their way back to regain their energy and experience joy again.
This is the story and journey of how I became a Health & Performance Coach, specializing in people's wellness, to get them off the sidelines and back into the game of life.
Has it been a smooth road?
The road experienced was NOT at all smooth, it was a very bumpy and a hard road.  But looking back, worth every lesson and heartache.
It took two years to recapture my joy and to reclaim my ideal self, a lot of self-work and the commitment to taking action to get to where I am today, thriving and vibrating at high energy levels.
The obstacles and challenges came in two waves. The two years prior to losing my job, having to endure the verbal and mental abuse from my boss and then the latter two years, resulting in the severe trauma of losing my identity.  In my opinion, this is no different than going through a process of emotional and spiritual death and rebirth, all while going through what would be similar to any other trauma in people's life where they have experienced loss (death, divorce, disease, etc.).
I was hit and knocked down for over a year, and while I was down and exhausted, then metaphorically speaking, kicked the living daylights out of me for an additional year. My insecurities were magnified, my areas of strengths became my weaknesses, and I just became numb.
The transition after leaving the company was one of the most painful things I've ever been through and very lonely. Mentally, physically, and spiritually. Through this process, I gained awareness and respect for the importance of mental health. There were two times, that I can say, without a doubt, for just a split moment, I felt like there was no way out. I realize now, I had to experience that, as a way to bring that back with me and truly understand what others may face and therefore, carrying that experience into my health coaching practice.
The roller coaster of emotions was the hardest thing to tackle. One week I was relieved, the next week angry, then frustrated, then "I got this", back to anger, self-doubt, fear, resistance, etc. And then, let's not forget the process of going through the 8 months to get my certifications, the financial investment it took, and oh, by the way, all while my husband also lost his job along the way.
Talk about everything that could possibly be thrown at you, to derail you, or not want you to move forward. But I prevailed and came through more powerful, with more light and energy than I could have possibly imagined.
I fully understand now why this happened and in the manner it did.
So, as you know, we're impressed with GIO BALANCE – tell our readers more, for example, what you're most proud of as a company and what sets you apart from others.
At GIO BALANCE, I help others RECAPTURE the love of their "game" in LIFE to regain energy and experience joy again. I am a Health & Performance Coach specializing in their overall wellness.
I work with those where I have been.  The overwhelmed and depleted successful professionals who finds themselves going through the motions and not nailing projects like they used to.
Through my signature 1:1 coaching packages, corporate wellness programs, or speaking engagements, I inject my clients with energy, we take immediate action, I unleash their inner champion, go above and beyond in our relationship, and create a unique road map for every client.  Each client truly becomes a part of me as I hold their vision in helping them to get there.
What sets me apart is my unique story and experience I use today as my driving force and passion to help others in the corporate world, where I know too well what they are going through, by providing them with the necessary resources and tools I know they need.
Let's touch on your thoughts about our city – what do you like the most and least?
I moved here in the Fall of 2003, from Austin, Texas and today, I'll always say that I have a love/hate relationship with Miami. Of course, I love it for the weather and beaches, but it's the environment that keeps me here. There's always movement and the vibe is filled with rich colors and flavors you get every time you step outside.
Honestly, I do wish it was more friendly and welcoming. It's a really tough city to acclimate to. I tried coming here in 2000 and only lasted about eight months. It wasn't until I moved back and met my husband in the first week that I finally stayed. People always say to me "You're not from here, are you?", because I refuse to give into that not so friendly and inclusive side Miami tends to have and therefore, I greet and smile at everyone, and make friends out of strangers.
Contact Info:
Image Credit:
Michelle Citrin Studios, David Gonzalez Fitness/Lifestyle Photographer
Suggest a story: VoyageMIA is built on recommendations from the community; it's how we uncover hidden gems, so if you or someone you know deserves recognition please let us know here.