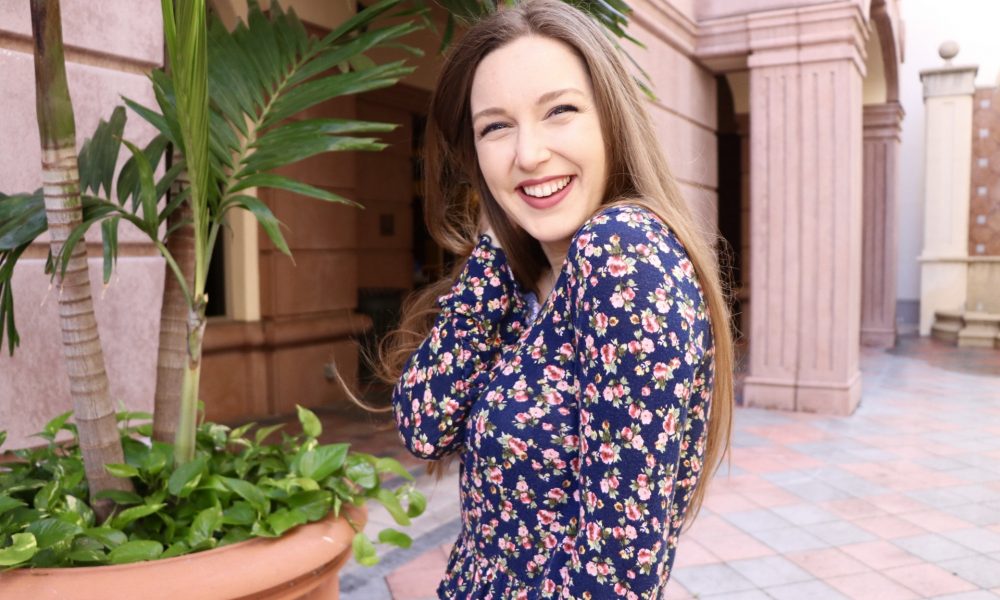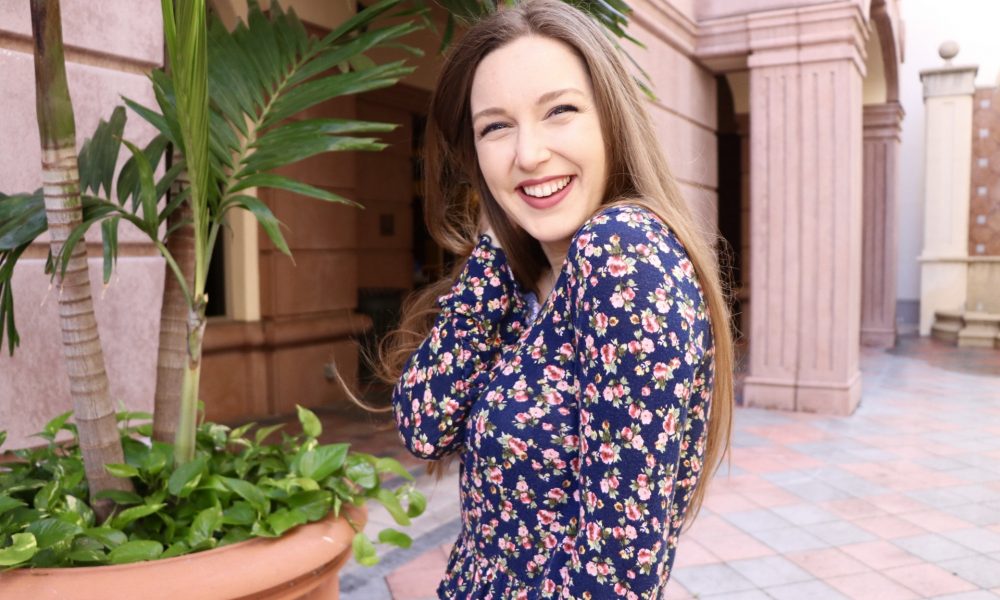 Today we'd like to introduce you to Gianna Porcelli.
So, before we jump into specific questions about the business, why don't you give us some details about you and your story.
When I was twelve years old an unusual bruise appeared on my right thigh. This bruise had a different complexion, almost leathery, and at the time seemed to be growing rather than healing. That year I was diagnosed with Limited Scleroderma, an auto-immune condition that affects the connective tissue of the skin (specific to my case). My life that year consisted of flying all over the country trying to find a solution, but to my parents' dismay, there was no known cure. It seemed that every doctor we went to had a different recommendation. Eventually my parents chose a commendable doctor in Palm Beach County. For the next 10 years my doctor provided the best care he was able to, but unfortunately it wasn't enough. As I grew older my condition progressed and started to impact virtually every area of my life. The lesions on my body were spreading and the doctors had no more options besides to jacked me up on another round of Prednisone (a steroid) and just bear the scars. I refused to believe that this was my only option. That night I prayed a prayer of total humility I was in desperate need for more than sickness and fear in life. With that, an idea came in to mind with undoubting clarity. Natural Medicine, I need to change my life, my entire life, and at that point I was willing to try anything to revive my health. From that day forward, I made a commitment to myself to live a life of purpose and I've done just that. It hasn't been easy, telling my doctors and changing everything from my friend group to my lifestyle took a lot. But, in time something miraculous started to happen… Not only did the progression of my Scleroderma go into remission, the lesions started to disappear. Today, because of what I overcame, I am passionate about helping people nationwide, change their lives by being their guide to achieving their health goals. Whether it's to preserve their health or to overcome their chronic illness. The programs I provide are individualize to each client and their life circumstances. To do so, I use a balancing lifestyle and diet philosophy to help my clients achieve something that at one time they thought was impossible, a life worth living.
Has it been a smooth road?
My journey of overcoming Scleroderma has been far from a smooth road. My wellness journey was saturated with fear, struggle, and uncertainty. No part of coming out of your comfort zone to fight against the current is easy. I changed my entire life, and I had to explain why. Telling my doctor was definitely the most intimating. Even after having this provider by my side for 11 years, it made it no easier to tell him about me seeking alternative options. Once I told him, he immediately showed genuine concern for me, and warned me about the consequences if Natural Medicine failed me. I knew though that I didn't have to convince him anything, I just had to update my provider about the choice I've made. Another struggle for me on this journey was transitioning my diet, you wouldn't believe how many people identify with what they eat. There were so many options and everyone is so passionate that their diet the one that every person in the world should be on, talk about conflict of interest. So, I did what any rational person seeking health would do, I let my body choose: I did this through an elimination diet. I removed the five main food allergens from my diet for 14 days and then slowing introduced them back in, one by one. Depending on each food's impact on my body, I determined whether or not to reintroduce it back into my diet. Sounds simple but it was far from easy, at least for me.
We'd love to hear more about your business.
My name is Gianna Porcelli and I am the founder of Every Body Speaks Life, a company that improves the lives of others through the balancing philosophy of diet and lifestyle. As a certified Health and Life Coach I work with my clients both one on one and in group settings, guiding them to achieve their health goals. Every Body Speaks Life provides personalized programs for clients, so whether he/she is seeking to preserve their health or to overcome a chronic illness, we shape each program to the client's personal life circumstances, so they receive the care and attention they deserve. I personally specialize in chronic auto immune conditions. What I am most proud of is that Every Body Speaks Life provides an opportunity for anyone who genuinely wants to heal. Every Body Speaks Life is passionate about being part of the solution for people who have been diagnosed with an auto immune condition. A solution for those who may be hopeless. Autoimmune conditions are considered a gray area in conventional medicine. When diagnosed with such an ailment there is no concrete help. You're continuously in the dark about something so important in life, your quality of life.  Every Body Speaks Life provides clients with a safe space to seek healing. A place that clients are comfortable with being vulnerable about their struggles of living with a chronic illness, as well as the fears that arise when fighting to reestablish health.
Is our city a good place to do what you do?
As of right now Every Body Speaks Life is for the majority an virtual business. Although I believe South Florida has huge potential for those in the health and wellness industry, the cost of finding a space that is clean and professional can have a substantial price tag. For this reasoning I have made Every Body Speaks Life mostly virtual, otherwise I choose to meet clients in conference rooms of high end residential buildings. In business though, I've found there is always at some level a compromise, high price of living is what small business owners have to compromise with, at least in South Florida. But, I would still choose South Florida over any other place in the world, to be home to Every Body Speaks Life.
Pricing:
SPEAK LIFE COACHING PROGRAM: 85$ a month
One-on-one coaching sessions
50 minute biweekly sessions for six months
SPEAK LIFE COACHING PROGRAM – ADD ONS:
$15.00 a month: 24 hours email access to my personal email
$50.00: Spring cleaning (Virtual and Local): Hiding those guilty pleasures and feeling guilty. It's time for you do sign up for a Kitchen Spring Cleaning, going through all the things in your kitchen and learning what food products you can substitute with so you don't have to worry about food cravings!
$65.00:Grocery Store Tour (Virtual and Local): Confused about what food is even good for you anymore. The Grocery Store includes a separate session designated to help you pick the best foods to support your health goals!
Contact Info:
Getting in touch: VoyageMIA is built on recommendations from the community; it's how we uncover hidden gems, so if you know someone who deserves recognition please let us know here.