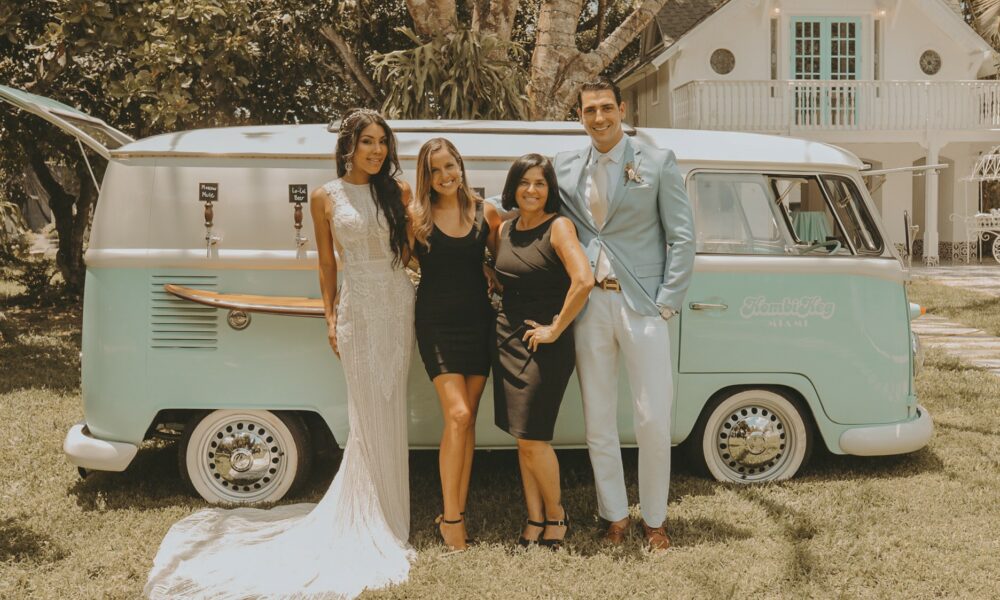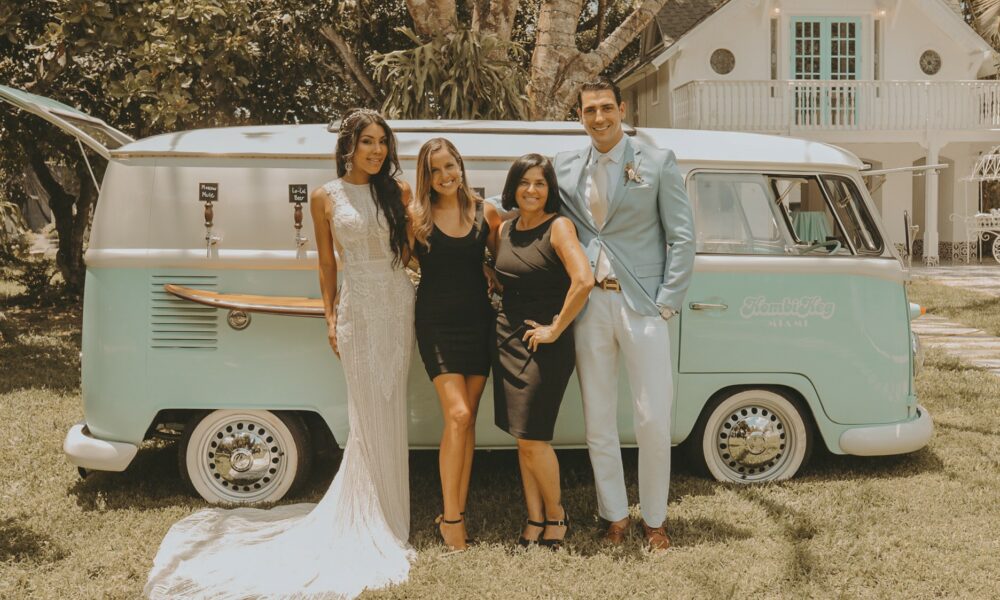 Today, we'd like to introduce you to Fernanda Reaño. Fernanda was introduced to us by one of the most helpful folks we know Maria Alejandra Chahwan
Fernanda, thank you so much for joining us today. We'd love for you to bring our readers up to speed – can you introduce yourself and share your story?
My company's name is FerKnot Event Group, an Event and Wedding Planning Company that produces all kinds of Special Events, Social Events, Corporate Events and Weddings in Florida, the Caribbean and beyond. I started my career in the Wedding Industry in 2010 while working for a Bridal Boutique on Las Olas in Fort Lauderdale. The owners of the boutique were very involved in the South Florida Community and I got introduced to a lot of people at different events and started building a strong network in the industry. In 2012 I landed a job at an Event and Wedding Planning Firm in Fort Lauderdale, planning and executing Social Events, Non-Profit Galas, Luxury Weddings, Corporate Events, and so much more. After many years of gaining the experience of becoming a Lead Planner and planning over 200 Events and Weddings in Florida and Bahamas, I decided it was time to branch out and I launched my own company.
I launched FerKnot Event Group in March 2020, and shortly after COVID-19 hit and the pandemic presented unprecedented circumstances to many industries, but mainly the Hospitality Industry. I kept a positive attitude and decided to keep following my dreams and building my business. Amid the pandemic, I started realizing how many couples had to postpone or cancel their wedding plans and even lost their job due to the virus. I felt terrible for those couples and wanted to help them and provide guidance during those times. In August 2020 I decided to launch FerKnot Pop Up Weddings, also known as The Pop Up Wedding Experience. This new and creative concept of weddings is an all-inclusive intimate wedding experience at a fraction of the cost of a traditional wedding. It's a ceremony focused fully planned, styled and designed intimate wedding experience in a private venue. This modern twist to weddings is a cost-effective way of getting married and is specifically for the couples who want a beautiful and meaningful celebration without breaking the bank. That way they can save their money to use towards a down payment on a home, pay off their student loans, child education, taking a long dream honeymoon, etc.
My company FerKnot Event Group uniquely curates each FerKnot Pop Up Wedding Experience that has a set date, location and theme. Each pop up wedding day hosts about 3-5 weddings, each at different times for the couples to have exclusive access to the private venue and all vendors within that time frame. We do all the vendor sourcing, negotiating, planning, designing, styling while eliminating the stress from the couples. All the couples have to do is write their vows, invite their nearest and dearest, show up, get married and celebrate! Each wedding ceremony is thoughtfully customized per couple to represent their personalities, values and beliefs. We include what's most important to the couples and make it all about their love and commitment. We offer two different all-inclusive wedding packages, the most popular package is the FerKnot Pop Up Wedding, and our other package is the FerKnot Pop Up Elopement.
The FerKnot Pop Up Wedding consists of a 2-hour fully styled all-inclusive intimate wedding experience for up to 20 guests. It includes the Wedding Planning Team, Private Venue, Officiant, Photographer, DJ, Wedding Rentals, Florals and Personal Flowers (Bouquet and Boutonnière), Custom Mini Cake, Champagne Toast and Appetizers. The FerKnot Pop Up Elopement consists of a 1-hour fully styled all-inclusive intimate wedding experience for up to 6 guests. It includes the Wedding Planning Team, Private Venue, Officiant, Photographer, Ceremony Set Up, Bouquet, Boutonnière, and Champagne Toast. We offer specialty upgrades as extended times available, additional guests, etc. A great feature about The Pop Up Wedding Experience is that it can also be customized for civil unions, vow renewals, and other commitment ceremonies. For now, we are only hosting these in South Florida, but for any out-of-state couples interested, I will personally guide them through the process of getting married in Florida. We believe that love is LOVE, we support the LGBTQ community too. For more details visit our Instagram accounts @FerKnot_Event_Group and @FerKnot_Pop_Up_Weddings.
Please tell us more about your brand, Ferknot Event Group
FerKnot Event Group is an Event and Wedding Planning Company that produces all kinds of Special Events, Social Events, Corporate Events and Weddings in Florida, the Caribbean and beyond. Our mission is to bring our client's vision to life while creating extraordinary memories they will cherish forever. We pride ourselves in providing a smooth, seamless, stress-free and flawless planning experience and execution for our clients. We are dedicated to going above and beyond to making our client's special event or wedding an unforgettable one, and one that guests can't stop talking about for months, even years! Event and Wedding Planning is my true passion and I believe that what sets us apart as a company is that we sincerely pour our hearts and souls into each event we plan and execute, no matter how small or large it is. We truthfully care about our client's vision and is the reason why our planning process is very detailed and smooth, making it convenient for our clients and vendors. Our Team is very well connected in the industry, super creative and have excellent multi-tasking and time-management skills. Another great quality, specially here in Florida, is that our Team is bilingual (English/Spanish). I also personally continue to invest in my education to stay on top of the trends to bring excellence to my clients. What I enjoy the most after months and months of planning is seeing the final results the day of the event, and specially seeing my client's faces! One of the greatest compliments we have ever received from a client is that we provided a calming presence on their biggest day of their lives. That makes my heart truly happy and is what keeps me inspired and motivated in my business every single day. FerKnot Event Group clients become family, and we are forever grateful for these friendships we create!
So, as we mentioned to our audience earlier, you were introduced to us by Maria Alejandra Chahwan and we really admire them and what they've built. For folks who might not be as familiar, can you tell them a bit about your experience with Maria Alejandra.
I first met Alejandra from Sugar Collections through an Event Venue I work with called Villa Woodbine in Coconut Grove. We worked together for our client's wedding and from the moment I met Alejandra at our Décor Sample Meeting, I could see how truly passionate she is about what she does and how creative she is, her work is absolutely beautiful and unique. After working together for that wedding, I knew we had to stay connected and work in different projects, and since then, we have worked together many more times and have created magic for our clients.
Alejandra and I have so many things in common, which is what makes our bond even more special. One of them is that both our moms work with us in our companies, which is amazing because our moms know exactly how we work, how we like things to get done and are also extremely supportive. We both also migrated to the United Stated from South America (Fernanda from Peru and Alejandra from Venezuela), which means our first language is Spanish, so we get each other even more, sometimes even speaking Spanglish! We are female business owners who are passionate about what we do and work hard for our companies. This industry has brought so many blissful moments and I'm happy to meet so many sweet souls that "get you" just as Alejandra does.
Website: www.ferknoteventgroup.com
Instagram: www.instagram.com/FerKnot_Pop_Up_Weddings
Facebook: www.facebook.com/FerKnotEventGroup
Other: www.instagram.com/FerKnot_Pop_Up_
Weddings Number: 954-603-1795
Image Credits
Cover Photo: Neesa Scavone Photography Photos 1-3: Neesa Scavone Photography Photos 4-6: Troy Huynh Photography Photos 7-9: Jake and Katie Photography