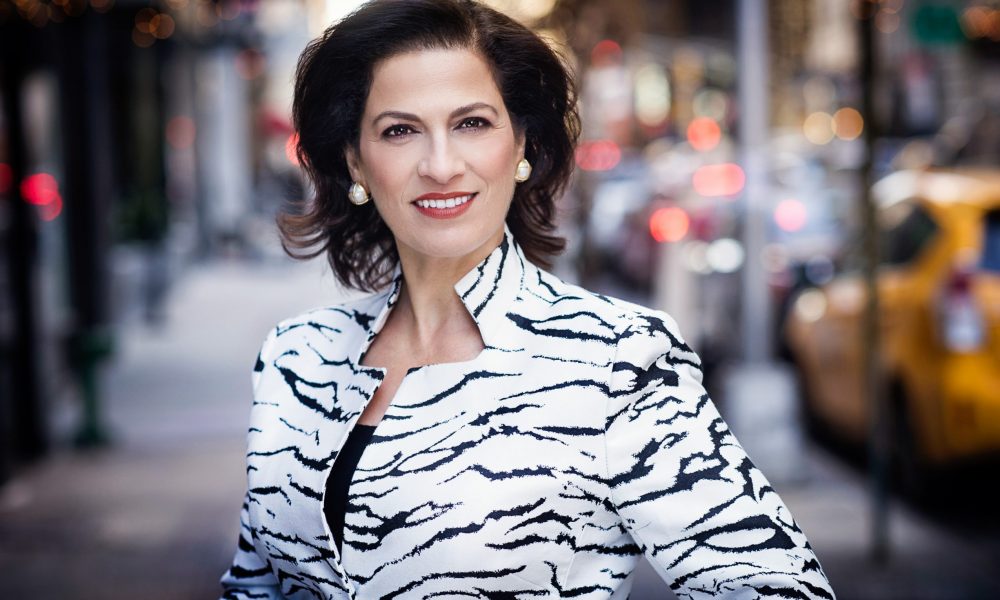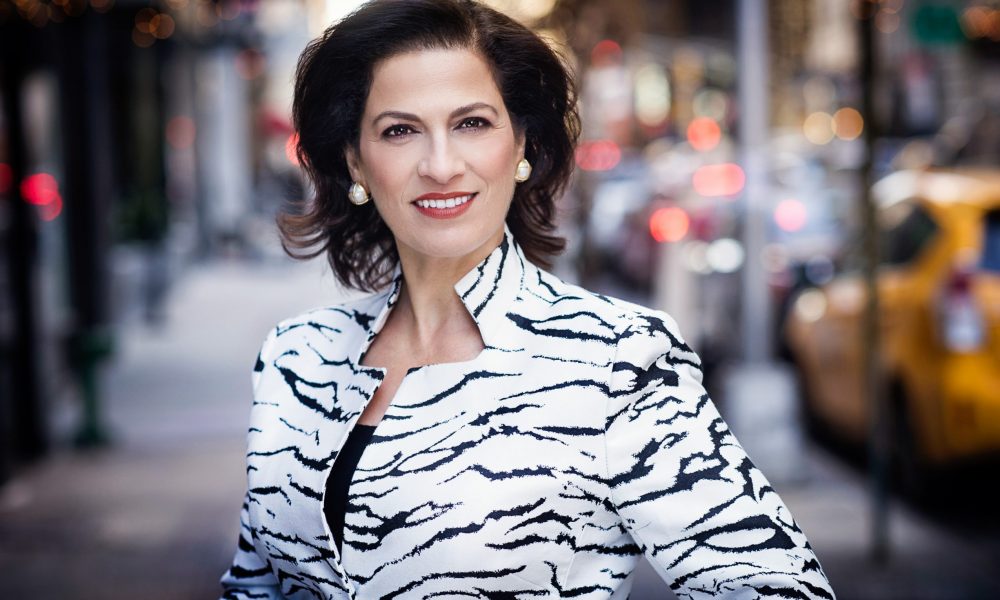 Today we'd like to introduce you to Ferial Youakim.
So, before we jump into specific questions about the business, why don't you give us some details about you and your story.
I am the founder of ByFerial, an image-consulting firm. I created a color system called 4×4 Color Analysis – 16 SeasonsTM. I have helped thousands of people around the world with their self-image, from the United Arab Emirates to my hometown of Sydney, Australia, to cities all around Asia, Europe, and the United States. "Image consultant?" you ask. "What is that?"
An image consultant is a stylist who assists a client with fashion and makeup appropriate to their body shape and their budget in order to create the best professional and personal result. An image consultant also teaches communication, body language, and etiquette so a client can achieve the best impression in any situation, while remaining true to their personality.
I have heard a recurring theme in the stories from women around the world. The versions I have heard have varied some: I am homely, my arms are too long, my bum is big, my hips are monstrous, I have a terrible complexion, my body has never been the same since I had children, there are no clothes that fit my figure, fashion designers around the world and the racks in department stores have conspired against me. I have seen the worn expressions, the looks of defeat. Then, the words will change, and I'm offered a brief smile, a polite apology to excuse the momentary lapse.
Listen carefully: you, standing there, are already a masterpiece of creation.
You shake your head; perhaps you're thinking that what you have just read is all very posh and rubbish, about as practical as a campfire on the beach at high tide. You might say, "That's all very nice and pleasant, Ferial, but there is the real world," or "You don't know my circumstances, my particular details." You are right. I don't know. And what of the real world? We are in this together.
Each of us has a story, and some of us, who appear to have it all, have had difficult journeys, while others have had a charmed existence, but I would shout it from the rooftops if I could—that if I can make it, so can you. The "it" of course is specific to you and is yours to determine. The "it" for me has been to help others feel better about themselves, give them the tools to chart their journey from the helm with confidence so they can maintain their course.
The long view, the hoped-for destination, is a better world that starts with changing one life.
Beauty is not about creating illusion and deception. True, there are tricks of the trade, where the use of color, the choice of fabric, and a strategic cut can draw the eyes away from imperfections, but that is not this book. There are many affordable books and guides out there on what not to wear, written by capable authors, but nothing will make you feel beautiful if you don't feel it from the inside. Nothing. The pride that you felt after scoring a smart piece of your wardrobe at a bargain sale will fade fast, disappear to the back of your closet to be forgotten, along with all the other casualties of past shopping expeditions. There are no quick-fix solutions if your mind is at war with your body.
I struggled with my sense of self. I doubted myself, in every sense of the word. The odds were against me, for reasons I will explain soon. I have written this book because often, after I have spoken at my seminars and mentioned specific details and incidents drawn from my life for illustrative purposes for some salient point at hand, someone would always approach me and tell me that my story needs to be told, if not for others, then for my family as a legacy. The first few times this happened, I would have a momentary twinge of doubt, thinking to myself that to do such a thing would come across as egotistical, but now that my children are adults, and both my business and my charity, Mum's On A Mission, are sound, the time is right. I should tell my story. As a mother, as a parent, I believe that we demonstrate our character by example.
Before I started ByFerial in 2002, before I conducted hundreds of image-consultant training sessions and seminars, I had worked in a bridal boutique and, later, at a makeup counter. I had been promoted, given business awards and recognition. My job was to help brides and bridal parties select their dresses. I would also suggest makeup and coordinate the necessary logistics for weddings. I learned that I had an eye for color and for style, but more importantly, I listened and overheard conversations. I detected a disturbing trend.
A woman in front of a mirror will zero in on a flaw in the reflection without fail. I understand that their wedding day is an important day in their lives, but this observation is not exclusive to wedding dresses. Women will belittle and berate themselves, sometimes in silence, sometimes out loud. They apologize, sometimes joke, and agonize. If and when they seem satisfied with what they see, they'll seek reassurance with, "Are you sure?"
I have interacted with women of all sizes and shapes from all corners of the globe, and I can tell you that this dissatisfaction with physical appearance is epidemic. No wonder we have eating disorders such as anorexia nervosa and bulimia. Although these illnesses have been reported in boys, the overwhelming statistics indicate that it is most often found in young girls and women, regardless of race, religion, and income.
I should make a comment about men. Here is the difference between men and women: men accept their imperfections and carry on. Women do not permit themselves that option. Image for men is somewhat simplified because fashion choices are more limited in comparison. The ancestor of the modern business suit for men, particularly the double-breasted suit, is medieval armor. The modern necktie is descended from the cravat, which was worn in battle to identify mercenaries from regular troops. The point is that men dress for business during the week and in casual clothes for relaxation on the weekend. Women do not.
Women are always vigilant, always aware that they are held to a standard. 24/7/365. Women will decide what to wear for the day, which means choices in clothes, shoes, and makeup, calibrated to the social situation—business, friends, or romance. The evening may involve yet another change for casual dining or dinner out or guests entertained at home. Sleep is potentially sleepless, fraught with yet more decisions, because there are choices in intimate apparel.
Has it been a smooth road?
Although my life has not always been perfect, the challenges that I have faced over the years have made me into the person I am today. The pain that I had experienced for so long is what motivated me to embark on my journey and to form the foundation. I was denied the basic human rights to which we should all be entitled, and it would have been easy to give up. But I simply could not bring myself to walk away because I knew in my heart that I had to keep moving forward. If you had met me back then, you would have never guessed that I would be here today to tell my story.
In addition to being called a second-class citizen, I was incessantly bullied, and I can't even begin to describe how I felt each time I heard those sharp words that cut through my soul. When you have labels thrown at you from all directions, it's easy to start believing them. They did not think that I belonged, and they had no trouble letting me know what was on their minds. Other people were lucky enough to be born into wealth and social status, but I was not. It was hard for me to understand why they judged others based on their look and materialistic possessions or how they could find it in their hearts to be so cruel. The ones who despised me did not even know who I was.
Even though I did not have much, I had something that they didn't, and as far as I was concerned, the things with which I had been blessed were far more valuable than money, look and fame. My family surrounded me with love and respect, and we were humble. I always knew that human beings were equal and that everyone deserves dignity.
Unlike so many others, I was given a rare opportunity. I was given the opportunity to speak up and to have my voice heard, and I am grateful for that. In the darkest moments of my life, I refused to let go of my dream. No matter how hopeless my situation seemed, I held on to my dream of a better life. Although it took a lot of work, I was able to make my dream into a reality. My goal is to inspire & empower people to face life's challenges head-on so that they can also achieve their dreams.
As I look back on my past and how it contrasts with the present and future, feelings of intense joy fill my heart. The trials of my past are what have shaped me into the leader who stands in front of you now, and I have seen others blossom into role models for their communities. Witnessing such a beautiful thing is so rewarding that I can't even put it into words!
My journey has opened many doors and has allowed me to meet many extraordinary men and women who share my vision. Our objective is to make a difference for as many people as we can, and I will always work to inspire & empower people to fight for the life, respect and fair treatment that they deserve.
So let's switch gears a bit and go into the ByFERIAL Image Consulting & Training story. Tell us more about the business.
ByFERIAL Image Consulting and Training Firm specializes in making people not only looking good but feeling great about their look no matter what size, age, color or budget they have. We help people from all walks of life to dress in a manner to help them dress for success due to many facts.
However simply put, in a world where "first impressions" become "opinionated facts" that control other people's behavior, making a good first impression is a lasting impressing.
Presence and appearance are skills that are cost-effective to every person and company. They;
1. Increase the quality of life in the workplace
2. Contribute to employee morale
3. Embellish the company image
4. Play a major role in developing a person's self-image
5. Assist in generating profits
On the other hand, the lack of these skills, are highly visible and extremely costly for any person or company in today's marketplace; they are skills you can't afford to be without.
Why image matters: we are all initially judged by our appearance – status, level of success, economic circumstances, level of self-esteem, confidence etc.
In today's competitive business you need to be unique and different from your competition, to be ahead of everyone you need to evaluate your total image, we are not talking just about your higher degree or dressing for success, to climb the corporate ladder or get that job, you need to look at all aspect of your image. Companies are looking increasingly at those men and women who have class and style and that are confident within themselves to reflect a polished professional image to appraise the company.
To master your professional polished image and to get ahead in life you need to excel in all areas that value your total image, for example, the color you wear the style you wear and even the way you wear it. One thing to keep in mind if you are dressed appropriately you will look better so therefore you will feel and accomplish better, in addition, you will shine among your co-workers and others.
we offer many informative workshops/seminars on how to look good and feel great,
Ferial's mission is to help women everywhere achieve their full potential. Ferial has been married for nearly 35 years and as a mother of 3 beautiful but boisterous children and the wife of a high powered executive she knows what's like to juggle everyone's needs without neglecting her own.
"My dream in life has been to share some of the tools I have found in my own frustrating struggle and not believing in myself. I had to change my thinking to change my life. I had to learn how to believe in myself and love myself for the way I am not the way others want me to be. For many women, the key to success lies in overcoming the fear of personal change."
Long before "What Not to Wear" became one of TLC's most popular shows, Ferial Youakim was helping women around the world look and feel their best.
As certified international image and makeover consultant, Ferial has helped individuals achieve their personal style goals since 1987. Now, more than a quarter of a century later, she decided the task is overwhelming.
Move over Trinity and Susannah, Ferial is about to divulge trade secrets. "The show is great entertainment, but does little to help the viewer apply the 'rules' to their own situation. Every day I see so many people I just want to stop and make suggestions about their look, but I can't, of course". "I've realized I can't do it alone — I can't help everybody around the world." However, I can help you start your own image business.
So Ferial is offering her wealth of style knowledge to empower and inspire men and women by offering them "Fashion, Image & Etiquette Training" workshop as she truly believes that everyone deserves to be beautiful regardless of their age, body shape or budget. Ferial will share makeover secrets that will take you from looking good to looking great.
Ferial is a qualified international image consultant who has been in the fashion and image industry since 1987. She has worked in Dubai, New Zealand, UK, China, the Middle East, Indonesia, Malaysia and US, her good work has appeared in Healthier Today magazine, the Middle East Times, The Daily Telegraph and New Idea magazine. Ferial is the owner of very successful image consulting businesses that specialise in fashion & image consulting, color analysis, makeup advice/application etiquette and total makeovers.
Therefore we would like to invite you to learn more about the training seminar, visit www.imageconsultantstraining.com or call 954 328 27 32 for more information.
Contact Info:

Image Credit:
Kurt Sneddon
Getting in touch: VoyageMIA is built on recommendations from the community; it's how we uncover hidden gems, so if you know someone who deserves recognition please let us know here.