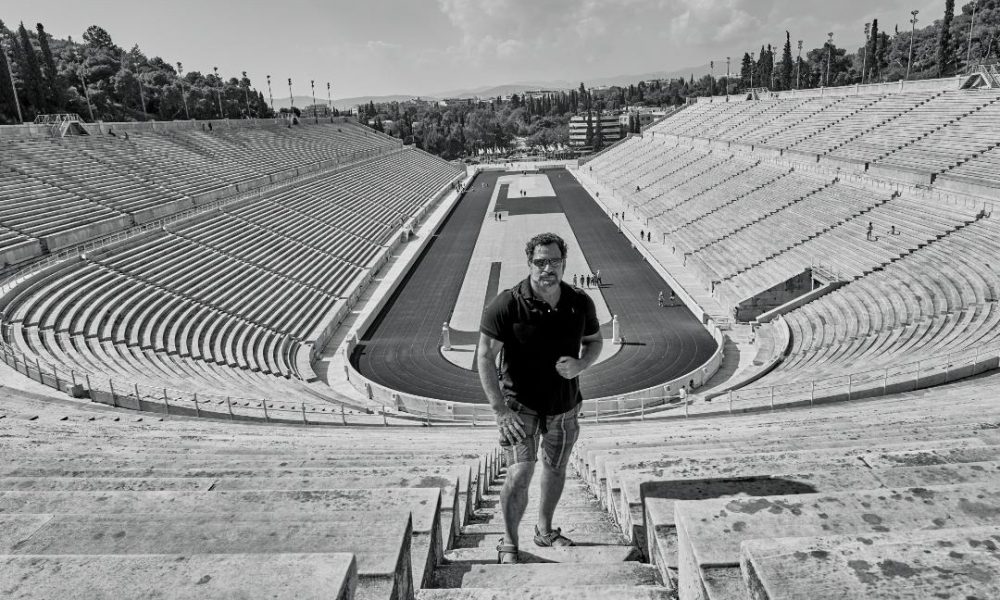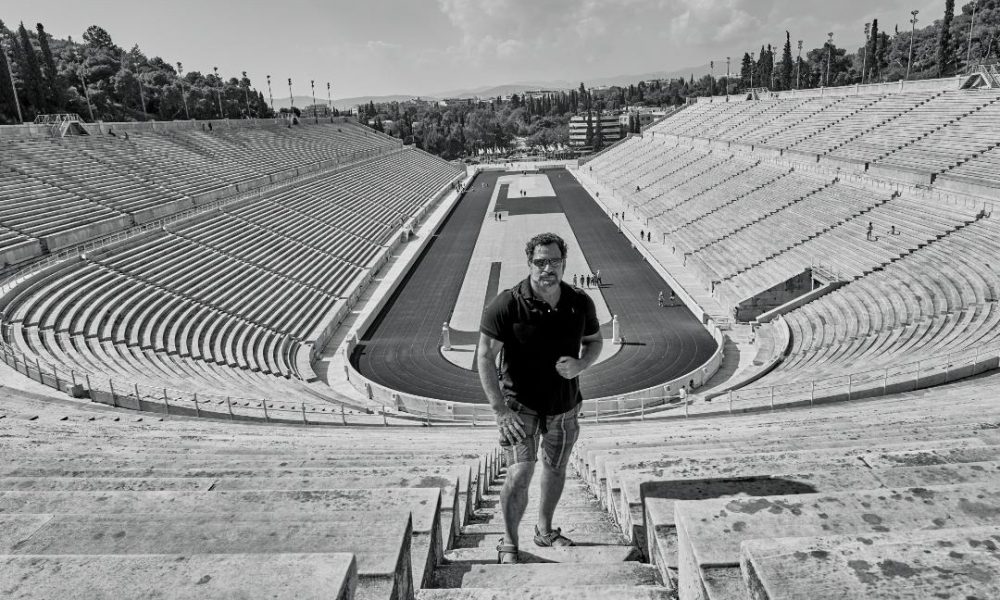 Today we'd like to introduce you to Drew Limsky.
Drew, can you briefly walk us through your story – how you started and how you got to where you are today.
When I was a kid, I quit the trumpet and the guitar. I didn't quit NYU School of Law even though I wanted to, or else I would be forever known as the quitter of the family. Eventually, it dawned on me that I should do something that I didn't want to quit.
I'd always wanted to be a writer, so I took a summer writing workshop and began a fellowship to study literature for my masters. I took a course from a visiting Washington Post editor, and after a bumpy start, he basically taught me how to become a working journalist and he published my book reviews in the Post. That opened doors: the LA Times, Boston Globe, Baltimore Sun, Atlanta Journal-Constitution. Blurbs of my reviews appeared on book jackets.
I moved back to New York to get my doctorate at NYU, all the time continuing to write and publish. I also was a vagabond college adjunct professor, but in time, the publishing outpaced the teaching in terms of income. My goal was always to get more pieces published (and make more money) than I had the year before. I finally broke into The New York Times, writing about business travel. For years, I had my own column in the gay lifestyle magazine, MetroSource. I wrote for Robb Report, National Geographic Traveler and many other magazines and newspapers, traveling the world. Around the time I was completing my Ph.D. in English on the work of Joan Didion (and reviewing her books for major newspapers), I scored a contract with Conde Nast as a travel editor for a bridal magazine.
That role prepared me to accept the first full-time job I'd ever held, in an agency where I became the editor-in-chief of Lexus Magazine. I became an expert in branded magazines, winning awards for my work with Lexus, Acura, Honda and Holland America Line (founding editor). After five years, a layoff came along that I didn't survive, and I was back freelancing. I launched a lifestyle magazine for Cadillac, won a ton of awards. At one point I held editor-in-chief positions for three magazines at the same time: Cadillac, Holland America Line's Mariner Magazine, and Modern Luxury Interiors South Florida (founding editor). Now, I'm enjoying life, living in Miami Beach, Brooklyn and Provincetown, still a world traveler, continually adding and maintaining clients (Miami Herald, Acqualina Resort, Gulfshore Life magazine, XO private aviation, Preferred Hotels, Corcoran, Elliman, Florida Design, Italkraft) and hitting those deadlines.
Has it been a smooth road?
I enjoyed a reasonably smooth trajectory until I lost that first and only full-time job. The security I'd had for five years vanished. I had savings, but I remember walking into a deli to get a sandwich, and promptly losing my appetite because I was hit by a wave of panic about money, about survival. My COBRA was canceled because my payment was a few days late. That freaked me out because I was/am a kidney donor (perfectly healthy) and I do need to check in with the doctor like anyone else.
Someone said to me at the time, You have enough money for four years! He said it to comfort me, but I didn't take it that way. "What do I do after four years?" I responded. "Die?"
But I picked myself up, went back to teaching college for the typical exploitative wages and no health insurance, and hustled to restart my freelance career. I always had a good hustle. You know the old saying, Luck equals preparation plus opportunity? I made sure I was one of the best writers around. That was the preparation. The Washington Post editor who gave me a break years before had handed me so much great advice, like writing should clarify, not obscure; and to turn in clean copy so your editor doesn't have to do anything. (When he published me in the Post, he didn't change a word. When I talk about him, I always mention his name—David Nicholson. He put me on my path. No one does anything alone.)
And the opportunity part of luck? That means putting yourself in situations where you meet people, get noticed. For me that meant saying yes, going to events, being subtly extroverted. And it meant being in New York. My career could not have begun or been rehabilitated anywhere else. At this point, my career can thrive anywhere—I can live in South Beach much of the time and escape the cold. But New York was my career's incubator.
And the clients I'd had at the agency I was laid off from? Most of them came back to me. People like to say that no one is indispensable, but sometimes clients who respect your talent and judgment, and who depend on you—they don't feel that way. I have had amazing clients who reached out their hands and helped resurrect me.
What do you do, what do you specialize in, what are you known for, etc. What are you most proud of? What sets you apart from others?
I am an independent contractor, in business for myself. I am an editor, writer and art director. I have award-winning expertise in digital and print, custom and newsstand.
Having had the experience of being on both sides, as editor and writer, I came to understand why so many people struggle and fail in such a challenging industry, and why I've endured and thrived. I will share a story that partly explains why. I will tell you how I got that Conde Nast contract. I wrote my first piece for Conde Nast's Elegant Bride, filed it. This was before the contract; it was a one-off travel article.
I got a phone call from Conde Nast. Come into the office, they said.
I asked why.
"Because we didn't have to change a word of that piece you turned in."
"Okay," I said.
"That never happens," they said.
I've always had my priorities straight: 1: Quality. 2. Money. 3. Perks. I learned when you nail the quality, everything else will follow.
How do you think the industry will change over the next decade?
I'm not a great prognosticator in this area, but the assets of publishing—quality writing and beautiful, unexpected photography—will always have value.
Contact Info:

Image Credit:
Indulge: Nick Garcia
Portrait, Mariner and Lexus: Chris M. Rogers
Interiors: Ken Hayden
Suggest a story: VoyageMIA is built on recommendations from the community; it's how we uncover hidden gems, so if you or someone you know deserves recognition please let us know here.